Last updated on January 31, 2021
Looking for a cheap but good daybed for under $150. We've got them (seven daybeds at this price point). Check out the deals!
► Skip the talk and go straight to the daybeds!
A daybed is a very functional item that's ideal in small living rooms that need to accommodate guests sleeping, As such, you don't want to splurge on one. But it still has too look good enough for not to break your well-decorated interior. It would be great if it didn't fall apart after your guests cozy-up on it too.
While you can find daybeds that are much cheaper than $150, it's this price point that makes it a deal worth buying. These are pieces of furniture that are cheap but still good enough. It's important to also note that at this price they don't come with mattresses (they're just frames). However, we made sure the final price included shipping as well (so there are no surprising costs.)
How did we find them? We know how to look for the best deals! We have our system that involves scouring the popular online retailers for their best prices. It takes a lot of time and persistence. We do this so you don't have to.
Please also note that we do get a commission if you buy anything via links provided (and tagged #ad). There's no extra cost for you.
And so, without further ado, here's what we have.
What's Inside?
Daybed with Trundle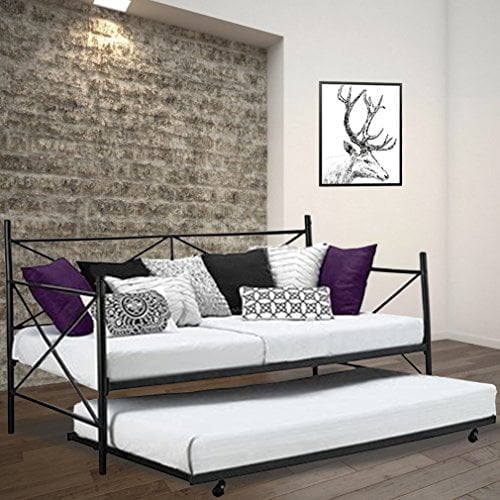 It's not only a daybed but it includes a trundle bed too. The simply yet stylish and sturdy metal frame with hold both mattresses (including the trundle). It's quite a bargain.
Metal Daybed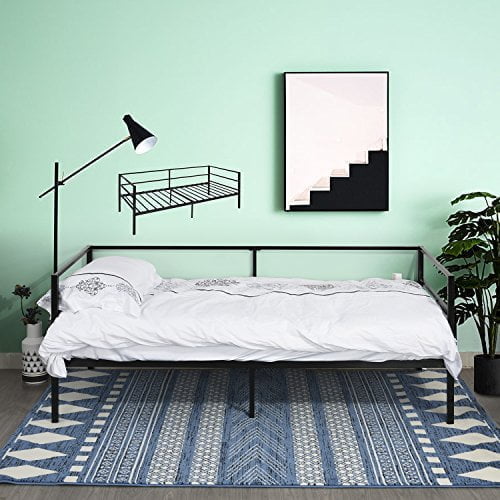 Its sleek modern design is very attractive. It means that it won't break your decor if you get the bedding wrong. All in all, it's a nice daybed frame with an even nicer price tag.
Full Metal Frame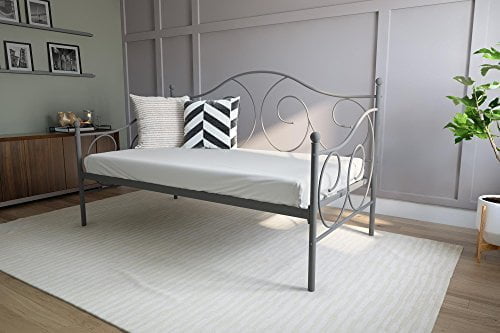 We love the detail of the castings of this design. It's not just a neutral piece anymore – it adds some decor interest. So it can be used as a fully functional sofa that adds decor value to your living room. And it will provide a sleeper for your guests at night.
Victorian Style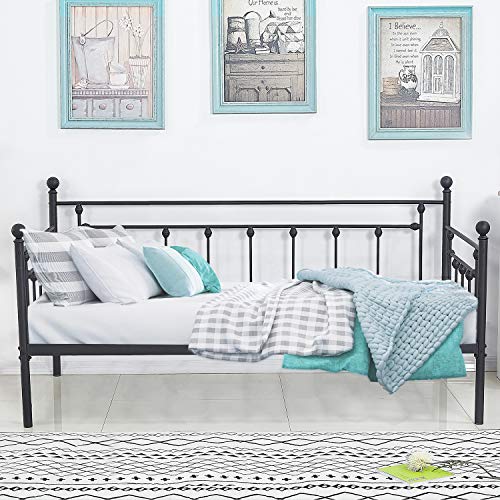 The Victorian-style is a bit unexpected but attractive. It will work as that quirky decor piece in your interior puzzle. Indeed, it's a lovely and sturdy metal bed frame.
Modern Daybed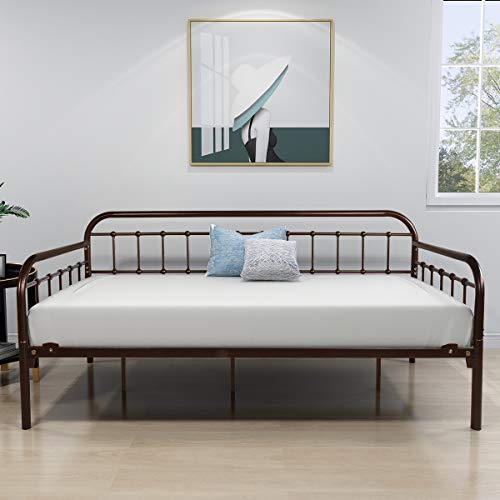 The modern rounded castings makes it look more like a sofa than a daybed. And that's exactly what you want from it. Another great cheap option to consider.
Craftsman Style
The lovely craftsman style oozes coziness with this daybed frame. It looks sturdy too. Accompany it with a nice mattress to place in any room as a sleeper sofa. And yes, it's $144.99 (at the time of writing this.)
Aquinnah Twin Daybed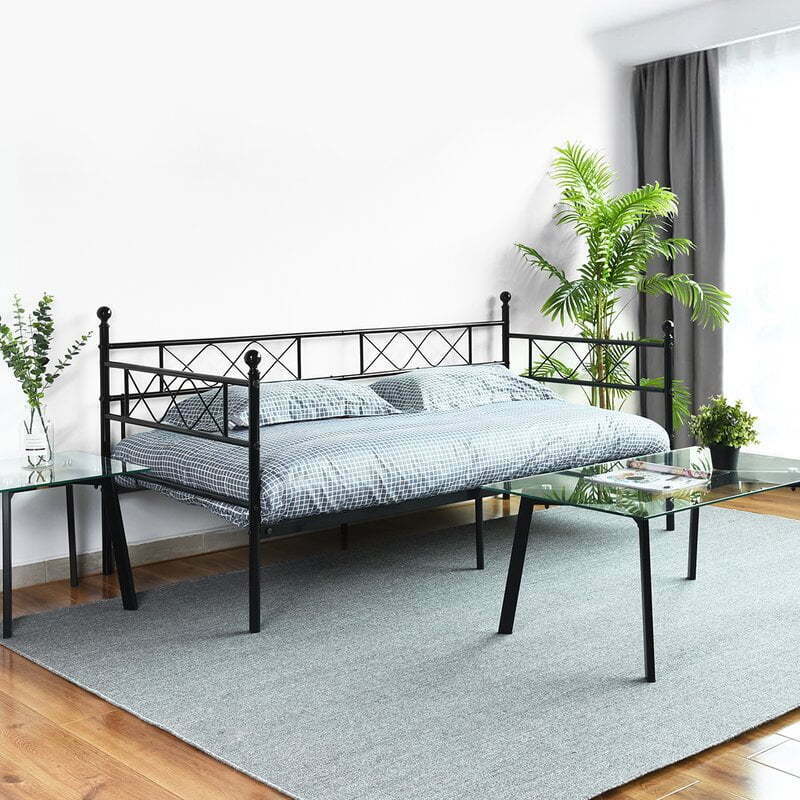 Yes, Wayfair isn't known for cheap furniture but there's always an exception. What's great about it is that it looks as great as anything from Wayfair. It's actually one of the best deals on the list at $139.99 (at the time of writing this.)
What? No IKEA on the list? Surprisingly, no daybeds have made the cut from their store this time (no deal offers or simply bad timing.) Oh, well.
Liked this article? Here's what you can read next:
---
Disclosure: As an Amazon Associate we earn from qualifying purchases.