Last updated on October 4, 2022
Looking for a portable canopy for your outdoor space or trip? Here are the popular types and how to use them. Read on!
Having a portable canopy can be extremely handy for all sorts of reasons. Most households and businesses these days find it essential to own one. Whether you need some extra shade in your backyard, sporting event, or that annual beach trip, they are a must-have.
When it comes to portable canopies, there are many sizes, shapes, and different uses. Below we will explore everything there is about these types of shade structures to help you choose what is best for your family.
Canopy Sizes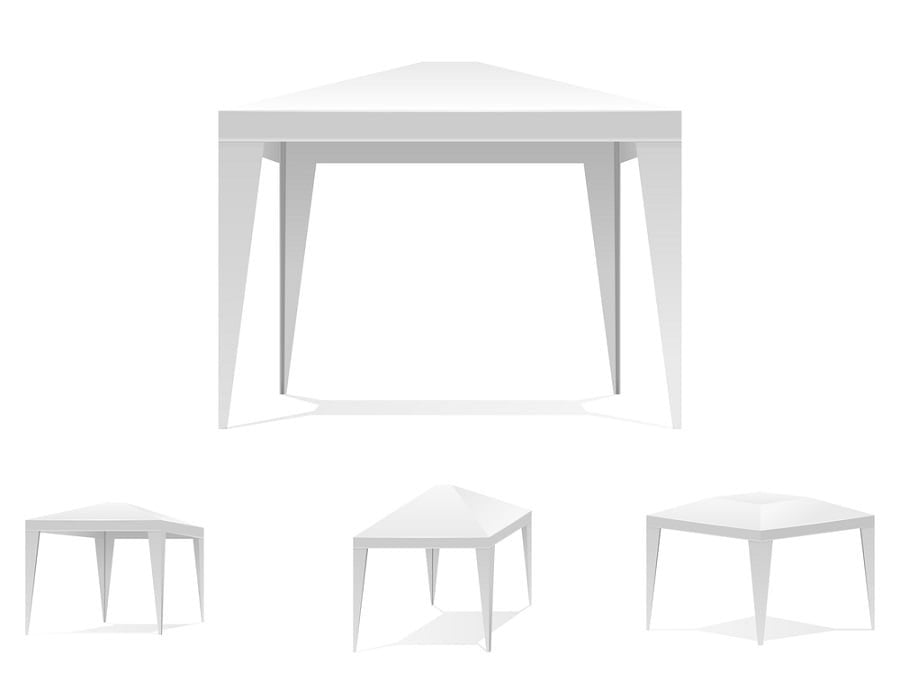 There are several very common tent sizes for canopies. The most common ones are 10×10 and 12×12; however, you can buy just about any size you need. The popup canopies you see at most sporting events are generally 10×10 and 12×12. Usually, you can comfortably fit anywhere from two to six people under a 10×10 canopy and even more if some are children. With each additional 2×2 feet, you can squeeze in another person.
Most businesses will use the 10×10 for trade shows and conventions. When used for business, a 10×10 will easily fit a table and a few chairs underneath. This is enough room to showcase a business's products and services.
These days' sports teams everywhere are using portable tents or canopies. The most common sizes are 12×12 and 15×20 to help shade players. Go down on any pool deck during a swimming event or a soccer field on a Sunday morning, and you will see dozens if not hundreds of tents lining the pool and fields. These are essential to keep the sun and heat off of your kids during these events.
Portable Shelter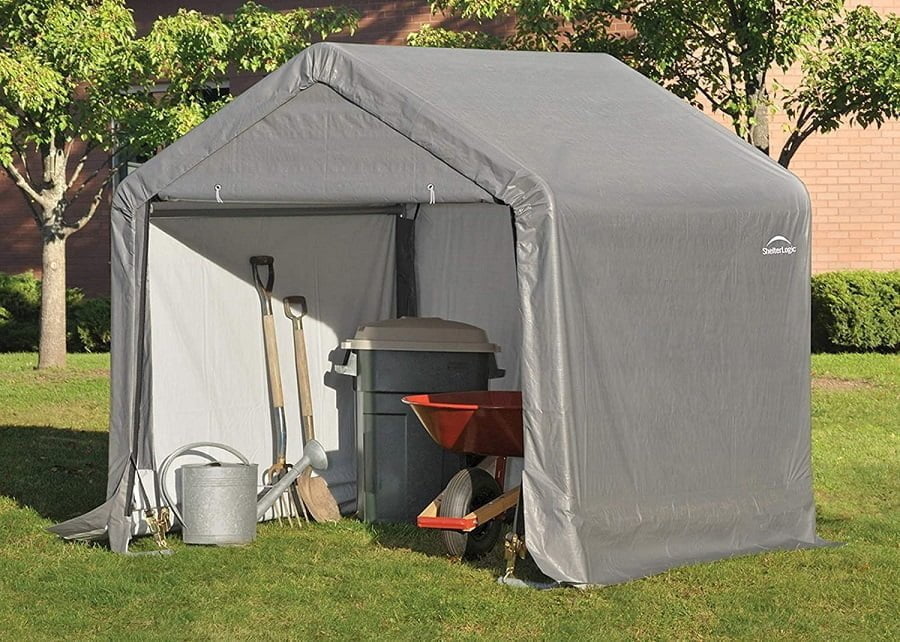 A portable shelter can come in handy and can be used for multiple applications. Companies make portable shelters for just about anything from livestock to vehicle storage, and miscellaneous storage.
The most common shelters are for vehicles and farm equipment. Most of these structures are made out of vinyl, nylon, or similar top, which usually uses rip-stop nylon. This is a durable material that, when punctured, the tear won't spread any further than a few inches.
The portable shelters made for vehicles and recreational equipment are very similar but much more significant. Most of these shelters are rated for extreme weather and will protect any cars from wind, rain, sun, snow, and other harsh elements.
Types of Portable Sun Shade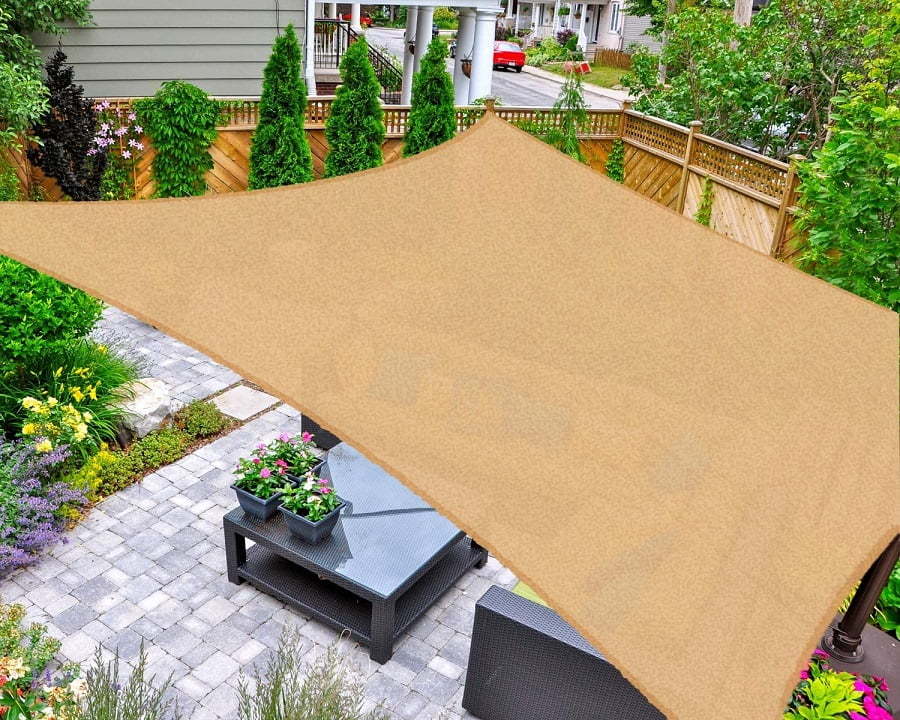 It doesn't matter what the activity is if you plan to spend a lot of time sitting in the sun, you will need shade. Nothing beats a portable sunshade for this. A portable sunshade does not necessarily mean a popup tent. There are all sorts of portable shades you can use.
The classic outdoor umbrella is a great way to provide shade for 2-3 people, and it can work as an alternative to a patio umbrella. While most umbrellas aren't super big, you can easily squeeze a few people underneath to shade them from the blazing hot summer sun. Umbrellas work great at the beach and in parks.
Half dome Sun Shades are popular in beach and park-like settings. These tent-like structures are meant to provide shade to the upper half of your body. They look like round half tents when you see them and can be staked into the ground on windy days.
Shade sails look great and provide lots of shade as well. As far as shade structures go, a shade sail is probably the best looking out of the bunch. Often you will find these in backyards or at a commercial establishment. They make portable shade sails that can be hung between trees reasonably easy. Most of the portable options have three corners to them, and you can even use a Bungie cord to help secure one.
Tailgating is a trendy past time, and whether you are tailgating at an NFL game or a college game, you'll want some shade to sit under. Especially since the late summer and fall, months can be so hot. Many of the portable shade companies make the team gear. You can get your favorite team logo, mascot, and team colors printed on the top of your canopy. This is an essential accessory to any true tailgating sports fans.
Portable Shade Tents and Party Tents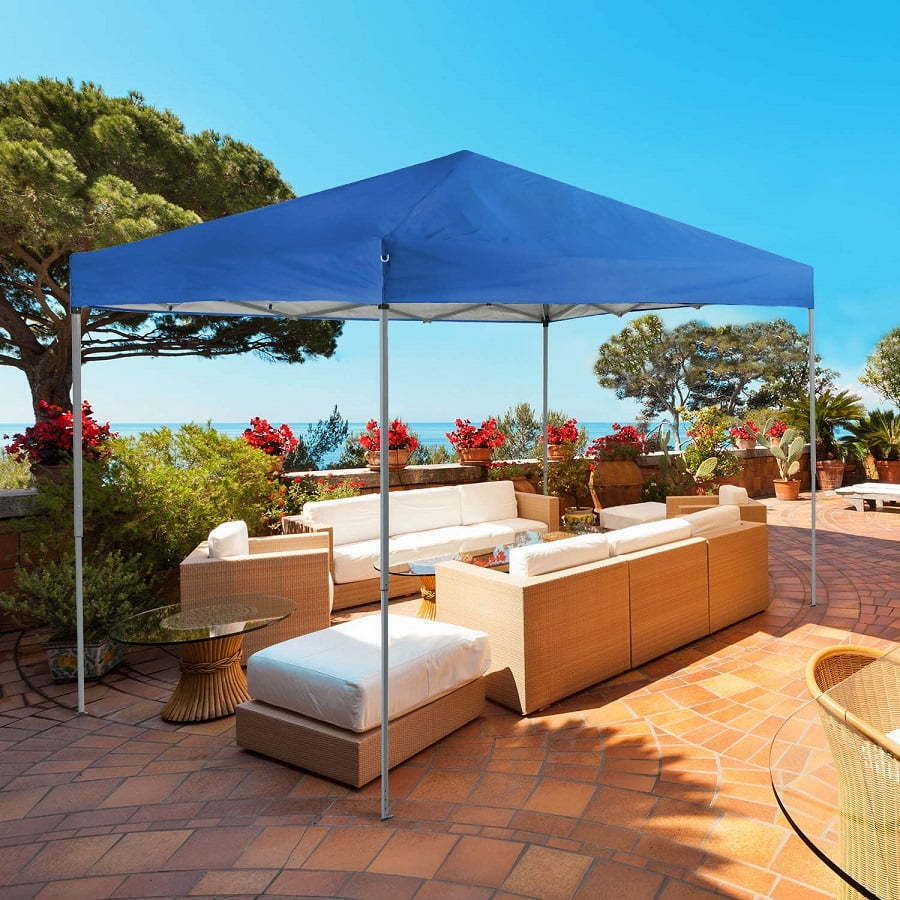 When it comes to throwing a party, every good host knows they need shade for their guests. This is especially true if the party is during a warm spring, summer, or fall day. Not many places sell portable shade tents or party tents, but you can find some retailers that do.
Party tents are very versatile and can be open aired or closed.
If the weather is going to be beautiful on the day of your party, it is a good idea to leave the sides open. However, if there is any chance of rain, wind, or other extreme weather closing the sides to add extra protection to your guests, another consideration is if there will be music or not. If there will be a band or a DJ and your neighbors are nearby, it might be a good idea to leave the sides down to help dampen the noise levels.
Portable Screen Tents
A great option to add is a screen to your tent. Screens can help with both keeping out flying pests and providing another layer of protection from the sun. Portable screen tents are especially helpful at lakes, beaches, and parks.
Many people use screened-in tents specifically for when they are eating or providing food to people. Thoroughly screening off your tent is especially helpful in BBQ or potluck situations. In these cases, you can leave food on the tables and don't have to worry about animals or inspects invading.
You can find just about any portable shade or protection shelters these days. It doesn't matter if you need protection or it's just a "nice to have" there are many options. Once you determine where you want the shade, you'll need to decide which product best fits your needs and budget.
Recap
Liked this article? Here's what you can read next: