Last updated on September 28, 2023
Use these 6 tips to create a backyard getaway you and your family will enjoy. These are what a dream oasis is made of. Read on!
You may be like most families in the rest of the world that have put a temporary stop to summer vacations. Given the pandemic the world is still facing, there's no better place than home. If this is the case, why not turn your own oasis in your backyard?
Creating that relaxing feel in your home doesn't necessarily have to break the bank or you must have a large, sprawling area. With just a few tools, you can slowly transform your backyard into a place your family will love to relax and spend time in.
That said, here are six tips so you can start creating your backyard into your very own oasis.
Gather the Right Tools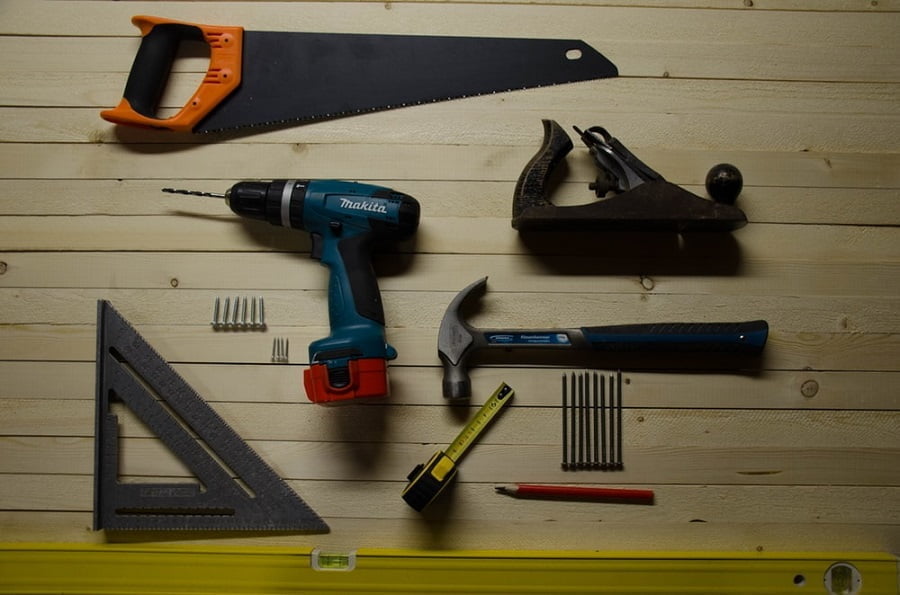 Since this is a DIY project, you can't create an oasis without the right tools. Take note that there's going to be a lot of earthmoving, plowing, and perhaps some building. So, start by taking an inventory in your shed as to what equipment you have. Then, head on to your trusted hardware store to gather the right tools, and also the appropriate equipment.
You don't necessarily need to have a whole lot of equipment, as this can also be expensive. You can simply start by thinking about the specific work you're doing in your backyard to transform it into an oasis. In doing so, you can have a list of the essential heavy equipment you'll need. 
Investing in good-quality ones can help you through subsequent home DIY projects that you may get on doing, as it can last you through many years. Plus, you can also have it rented out to family and friends to maximize its use.
Build a Deck or Patio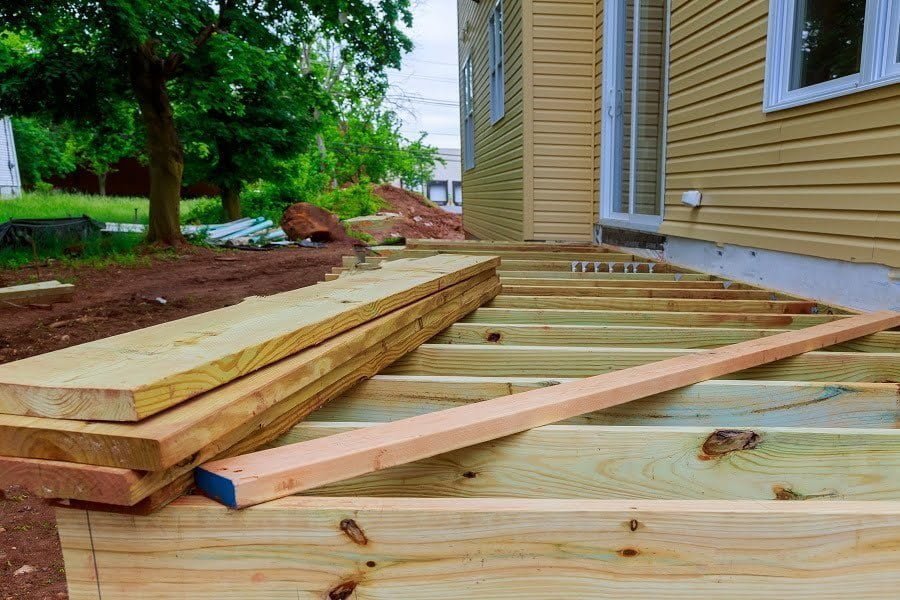 If your backyard is flat, with just grass on it, then it'll merely look like an ordinary garden. You can elevate its relaxing feel even more by creating drama with a deck area.
Then, invest in the right pieces of furniture on your deck or patio. You can enjoy your backyard more and have a relaxing time with your family and friends when you have the right outdoor furniture. The choice can be anywhere from sun decks to outdoor couches. You can even have outdoor dining sets for that ultimate outdoor living experience.
String Up a Swing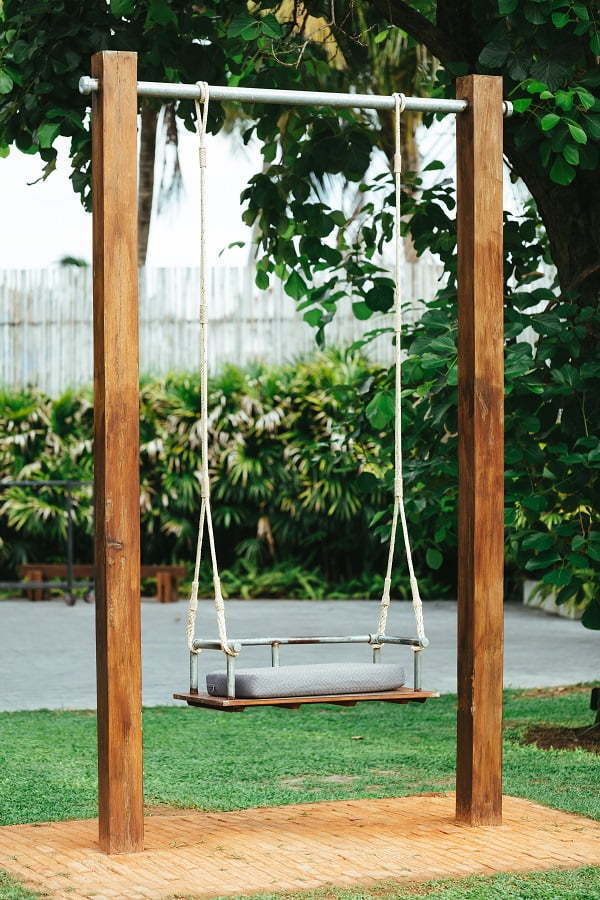 If you've got trees, why not maximize their full potential. Another DIY project for you to do in your backyard is to string up a swing or a hammock.
On good, windy days, you can read a book while in your hammock for that relaxing breath of fresh air. This is especially nice if you live in an area where the wind is good. There's certainly nothing more relaxing than reading a book by your hammock or letting the wind rock you to sleep.
Create a Water Feature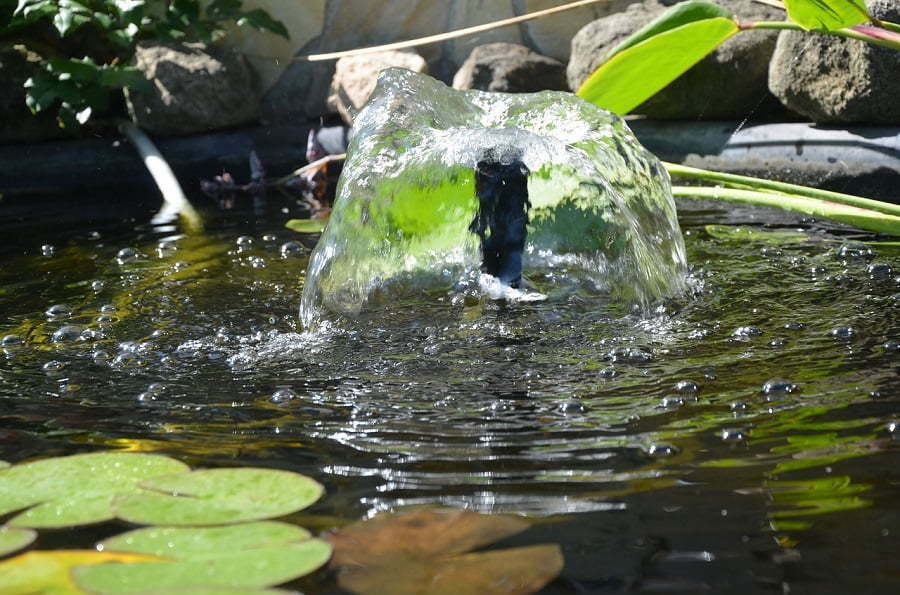 Another effective way to create your own backyard oasis is by having a water feature. Since you already invest in the right heavy equipment, you can do some serious digging and construction work. You can do this by yourself or with the help of family and friends who are also willing to lend a helping hand.
Generally, your water feature will depend on your budget and the space that you have. In most cases, this could be anywhere from a small waterfall, pond, and even a swimming pool.
Have Some Outdoor Lighting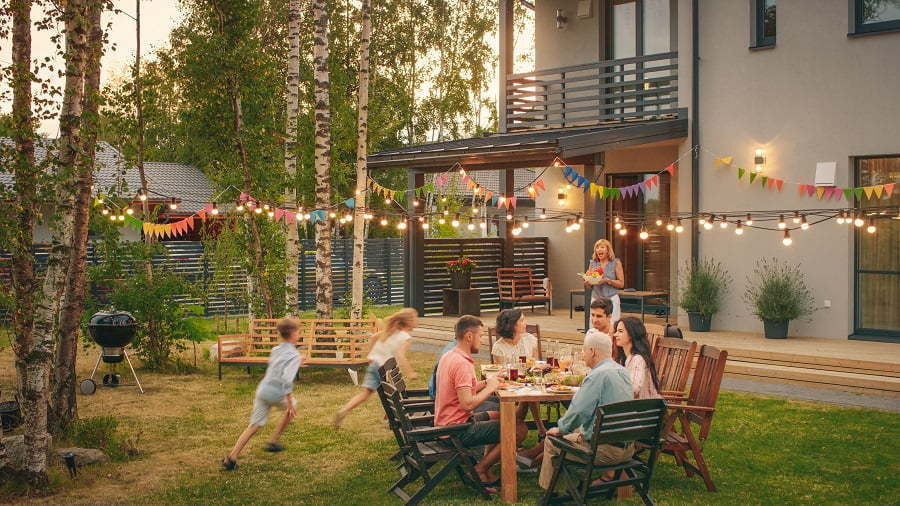 Your backyard oasis shouldn't just be something that you can enjoy during the day. You should be able to extend that family time even at night, especially when everyone is still having fun outdoors.
With this, you can't go wrong with some outdoor lighting. There are many solar garden lights you can go for to help you achieve that cozy, relaxing feeling.
As a tip, opt for warm, yellow lights. You can hang these around trees or from edge to edge to illuminate the space. Then, take it one step further by digging in path lighting as well.
Create Layers of Green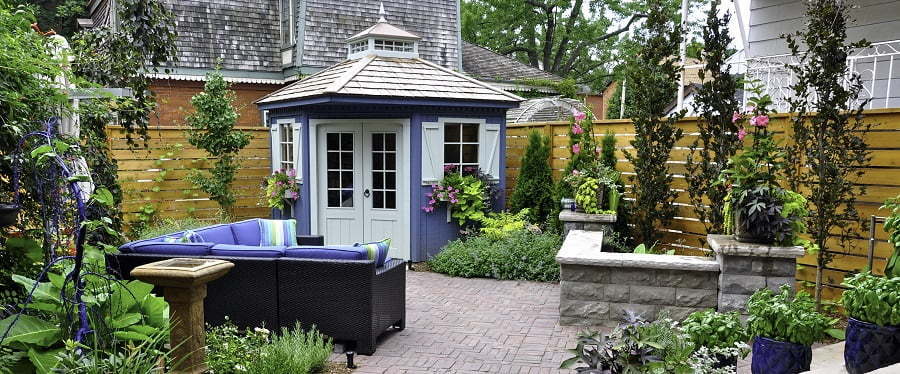 Lastly, to complete your DIY backyard oasis, have different layers of green; a plain space will simply look boring. You need to create depth through different kinds of foliage of different sizes.
If you don't know where to start, you can always look for inspiration from landscaping works done online. Now that you've got enough heavy equipment and tools with you, digging the earth to plant trees and shrubs shouldn't be a very difficult task to accomplish.
The Takeaway
With more and more families spending time indoors, it's no surprise that outdoor living has become even more popular. If your backyard has been looking like a big mess and a drab lately, then it's about time for you to give it new life. That way, you and your family can enjoy that time spent at home.
Recap
Liked this article? Here's what you can read next: