Last updated on October 8, 2023
Here are the ideas on how to build your ultimate backyard entertainment. Read on!
Do you have a vision for the ultimate backyard entertainment space? A lot goes into making your backyard the perfect venue to entertain guests, and with the right furniture and design features, you're on your way to entertaining in style.
Don't pull any punches when you dream about the ideal backyard entertaining venue. Instead, go all out with these amazing ideas.
Outdoor Bar and Grill
The surest way to wow your guests is with delicious food and fancy cocktails, so having an outdoor bar and grill in your backyard makes sense. You can retrofit your existing deck with all the amenities and make entertaining a breeze.
If you don't already have a deck, even better. You can build a custom deck with the help of expert deck builders. They will help you create the perfect outdoor grilling area, and you don't have to sacrifice a thing. You can have a fully equipped kitchen area with a bar, and you can entertain your guests while you grill.
Don't limit yourself to one bar, either. The ultimate backyard for entertaining makes it easy for guests to grab a cold beverage. Place several small beverage stations around your yard so your guests feel at home, and you won't have to spend all night restocking.
Fire Pit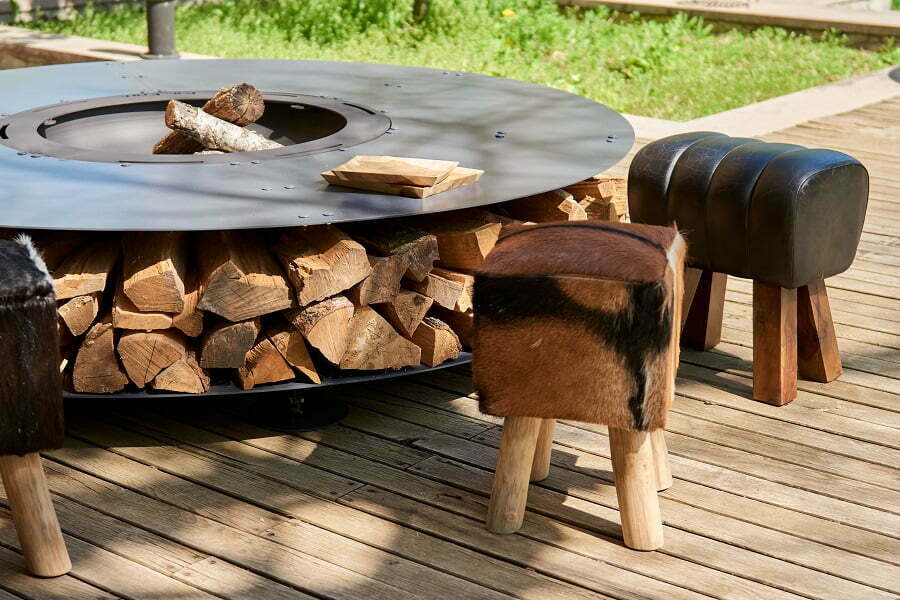 What's cozier than gathering around a fire pit and roasting marshmallows with your friends? You can create the best memories right in your backyard by including a fire pit in your ultimate entertainment space.
With a fire pit, you can entertain into the night and keep guests warm and comfortable outdoors. Natural gas firepits are easy to light and maintain, and they burn cleaner and more consistently. Gas firepits are also safer than wood firepits, so you can worry less while you're having fun.
Patio Dining Tables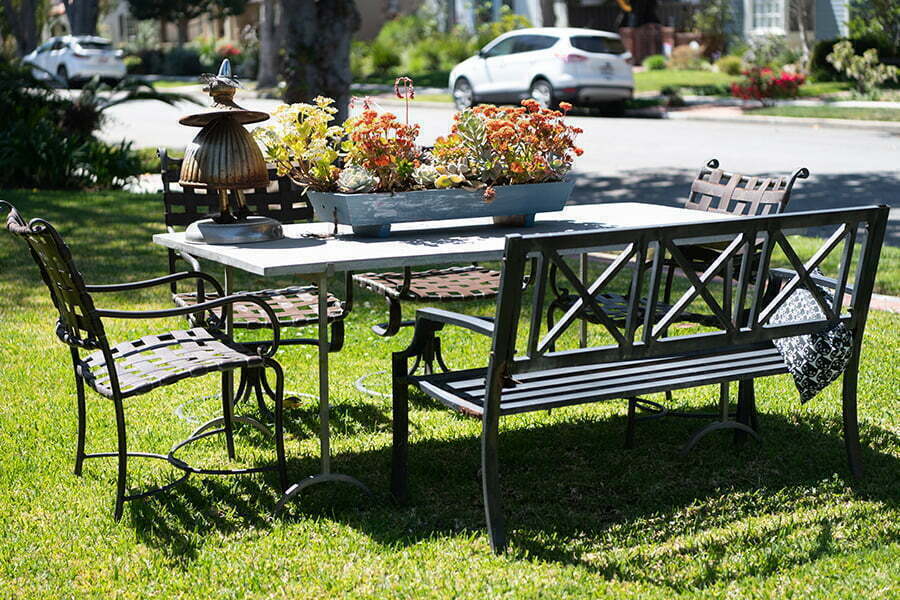 Patios are the perfect place for dining tables and lounge chairs, and when you're entertaining large groups in your backyard, nothing says "style" like a large patio dining table. Here's what you need to look for when you're choosing the perfect patio table:
Size– How many people do you expect to entertain?
Shape– Rectangular and oval shapes seat the largest number of guests.
Material– Choose from wood, resin, recycled plastic, and metal.
Style– Make sure it fits in with the rest of your outdoor decor.
Seating– Each guest should have at least 24" at the table to allow for elbow room, but it might be more comfortable to allow for 30" if they will be there for long periods.
Chairs– You have a lot of choices to consider when it comes to chairs for your patio dining table, including cushioned, swivel, stackable, and quick-dry chairs.
It's also a good idea to think about what will happen if it rains. If your patio doesn't have a cover, add a pergola with a retractable cover or use umbrellas. No matter what you choose, it's smart to have a way to keep your guests protected from the elements.
Swimming Pool and Hot Tub
Your backyard doesn't need a swimming pool and a hot tub, but if you want to create the ultimate backyard entertaining space, it should have both. Pool parties and BBQs are more special when a pool and a hot tub exist.
Swimming pools and hot tubs can add to the ambiance of your backyard and make it more aesthetically pleasing. In addition, it's a great way for people to relax and feel at ease; when guests are relaxed, they have more fun.
Music System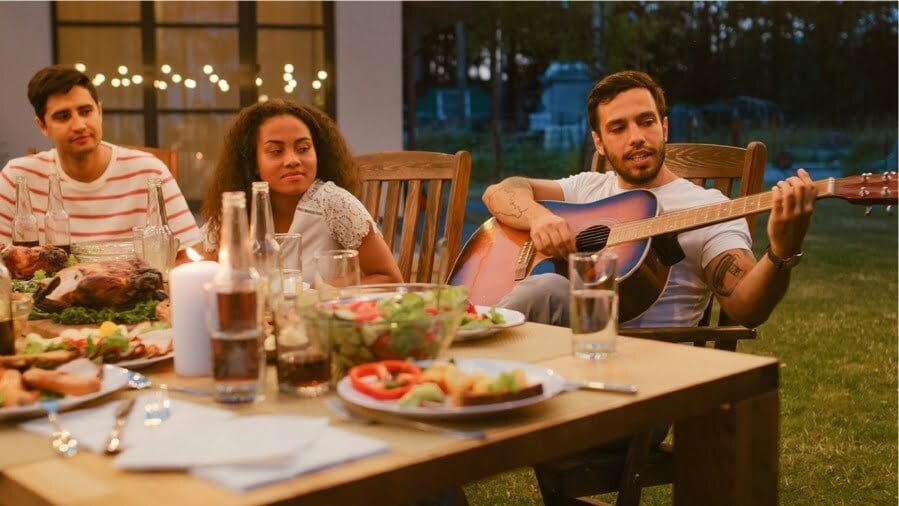 What's a party without music? When you have a music system installed in your backyard, your event will be more festive.
It's easier to get the perfect background music when you have a quality music system. You might be able to get away with portable Bluetooth speakers, but you're not pulling any punches, remember? That means it's time to install an outdoor audio solution with weatherproof speakers.
Lighting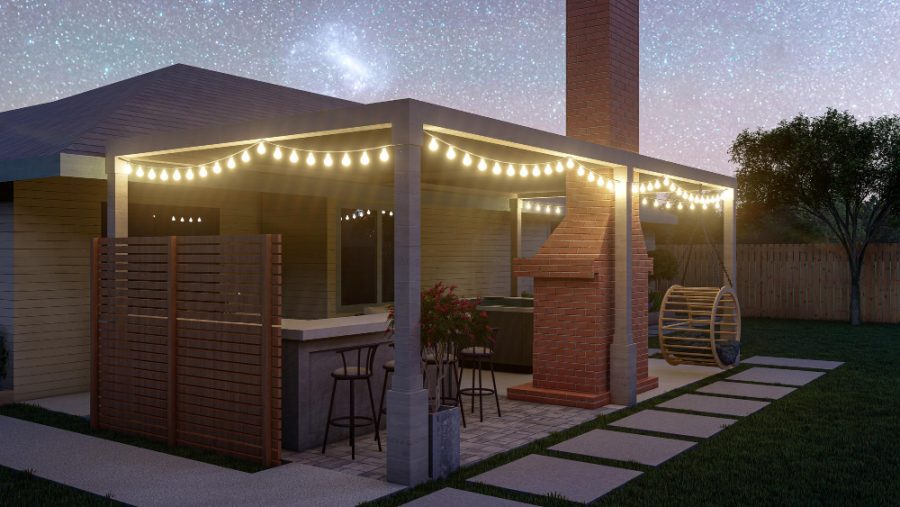 Even if you have the best outdoor kitchen, swimming pool, and outdoor furniture, your backyard will only succeed as an ultimate entertainment venue with the right lighting. Lighting creates the right atmosphere, illuminates pathways, and enhances the beauty of your landscape. With the best lighting system, you can show off your backyard and set the mood for entertaining.
Seating Areas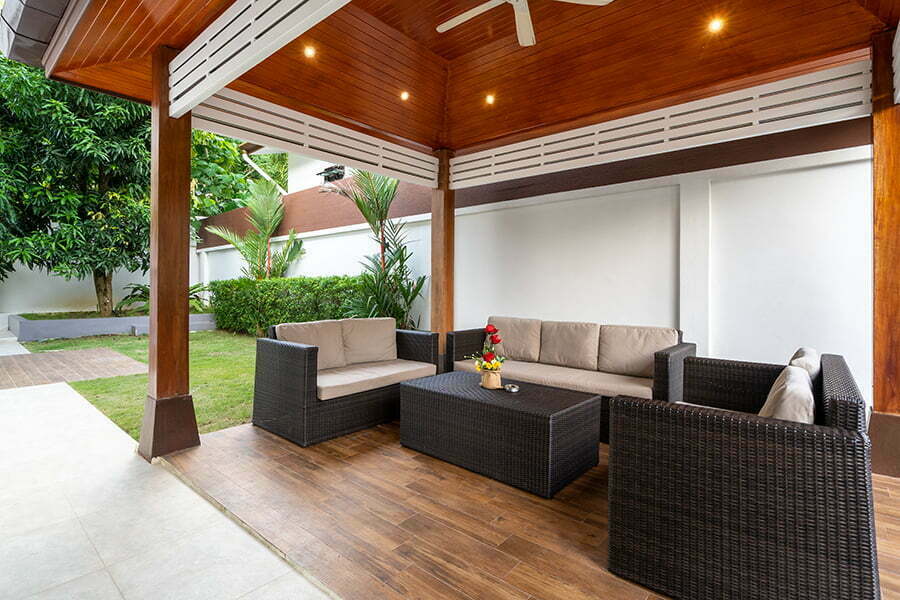 Your ultimate backyard entertaining space needs plenty of comfortable places for people to sit. Include adequate seating around your fire pits, outdoor bars, and dining tables. For large parties, your guests should be able to break away as a couple and find a quiet moment on a bench in the corner of your yard. Then, when you have enough seating for everyone, add a few more places for people to sit.
Host Great Parties in Your Backyard
You'll be proud of your backyard when you choose the perfect design and features for hosting great parties. So go all out and have fun with your backyard project by adding all of these features so your guests will have the time of their lives.
Recap
Liked this article? Here's what you can read next: