Last updated on November 17, 2023
Get your grill ready and learn how to make the best grilled meals at home. Read on!
Summertime is the perfect time to fire up the grill and cook up some delicious meals. If you're looking for ideas, we've got you covered.
In this blog post, we'll provide a full guide on how to prepare super-yummy grilled dinners at home. We'll cover everything from choosing the right ingredients to avoiding common grilling mistakes.
Therefore, prepare your apron, and let's start cooking!
Get the Right Grill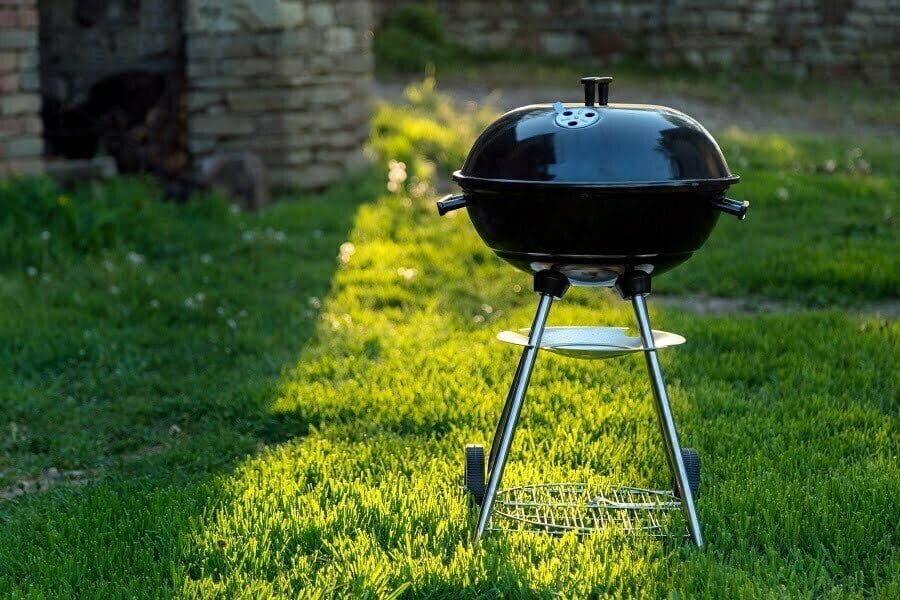 When it comes to grilling, having the right grill is key. When choosing a grill, consider factors such as size, type of fuel used, and price.
Charcoal grills are great for giving food that smoky flavor. Gas grills are easier to start up and use than charcoal grills. Electric grills are ideal for those who live in apartments without access to other fuel sources.
When trying to determine which is the best pellet grill or smoker for your needs, consider factors such as the amount of food you want to cook, how often you will be using it, and whether or not you need a multipurpose grill.
With so many options available, there's sure to be one that meets your grilling needs.
Hint: Don't forget about safety! Be sure to choose a grill with sturdy construction and adequate ventilation. That way, you can enjoy your meals without worrying about any potential hazards.
Gather the Best Ingredients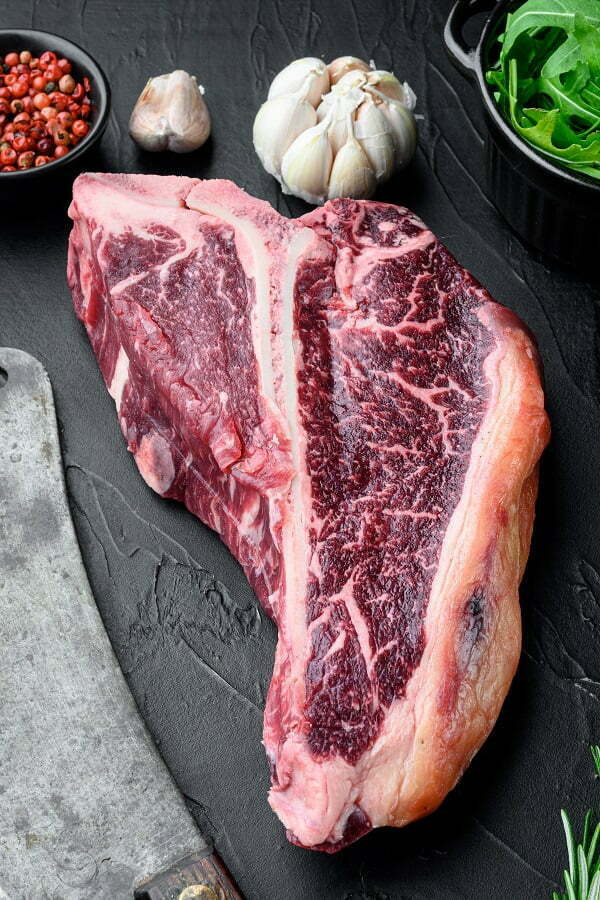 Grilling is an art, and the best way to make a delicious meal at home is to start with the best ingredients. Freshness, quality, and variety are key when it comes to grilling.
Get your hands on some of the freshest vegetables, meats, fish, herbs, and spices you can find. Try different cuts of meat for variety, and look for organic produce if you can.
Quality ingredients will ensure that your grilled meal tastes as delicious as it looks! Also, don't forget to grab some good quality oils and sauces to give your meal the perfect finishing touches.
With the right ingredients, you can create a delicious homemade dinner that tastes just like it came from a restaurant.
Make Sure Hygiene Is Kept Up With
When it comes to preparing meals at home, hygiene should always be a priority. This is especially true when grilling, as food cooked on the grill can easily become contaminated with bacteria if not handled properly.
Before beginning to cook your meal, carefully wash your hands and all cooking utensils used in the preparation process. Make sure that cutting boards and other surfaces used to prepare the food are also washed.
After cooking, wash all tools and surfaces again to prevent cross-contamination from raw ingredients. Furthermore, when using gas grills or charcoal barbecues, clean the grates after each use to remove any residue left behind.
These simple steps will help ensure that your grilled meals are safe and delicious for everyone to enjoy.
Get a Cookbook or Two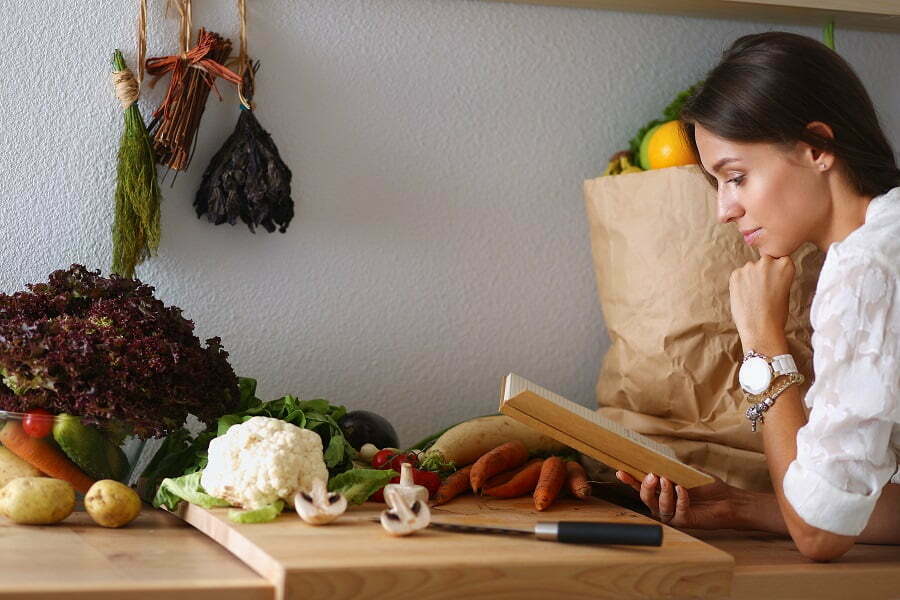 If you're a beginner griller and looking for some guidance on how to prepare the perfect grilled meals, it's a good idea to invest in a cookbook or two.
There are actually plenty of them out there that will provide you with step-by-step directions for preparing delicious and healthy grilled meals for you and your family.
From detailed recipes for everything from kebabs to Italian-inspired grilled dishes, you'll be able to find something that will please everyone's palate.
Reading through a few cookbooks and getting some inspiration can help you get started on the right track before your first dinner party or family BBQ.
With these resources in hand, it will be easy to become an expert griller in no time. Happy grilling!
Cook With a Loved One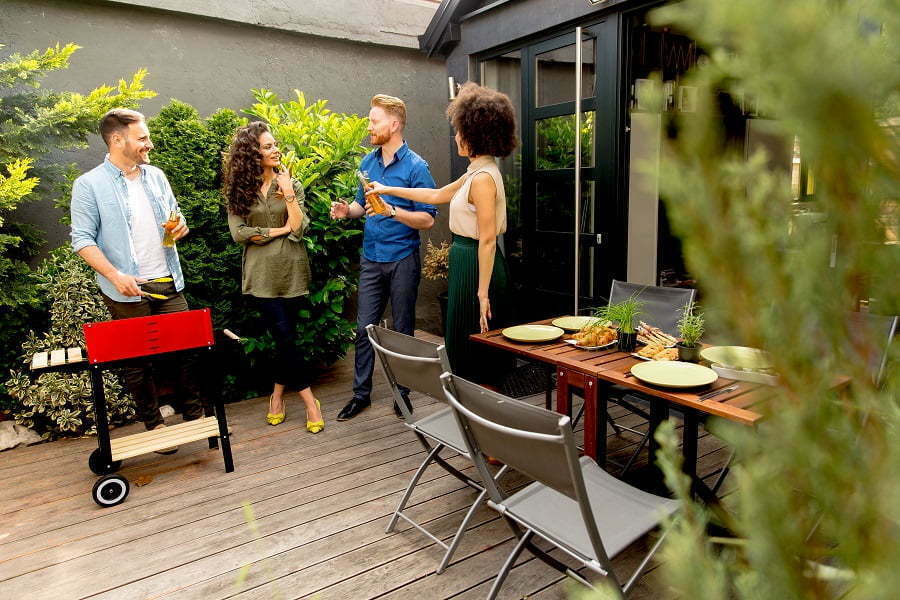 Cooking together with a loved one is a great way to bond and make some delicious meals. Grilling at home can be the perfect solution that allows you to have quality time with your partner, family, or friends while making amazing dishes!
Start off by preparing the ingredients together, such as marinating meats and slicing vegetables.
Once prepped, you can have fun grilling and flipping your food while watching it cook over the fire. You'll be able to enjoy the aromas of your grilled meal as well as share in a great conversation with your loved one.
In the end, serve up a delicious and shared meal that was cooked together! Grilling meals at home with someone special is a great way to enjoy an evening. Give it a try and make some lasting memories!
Give Grilled Shrimp Tacos a Try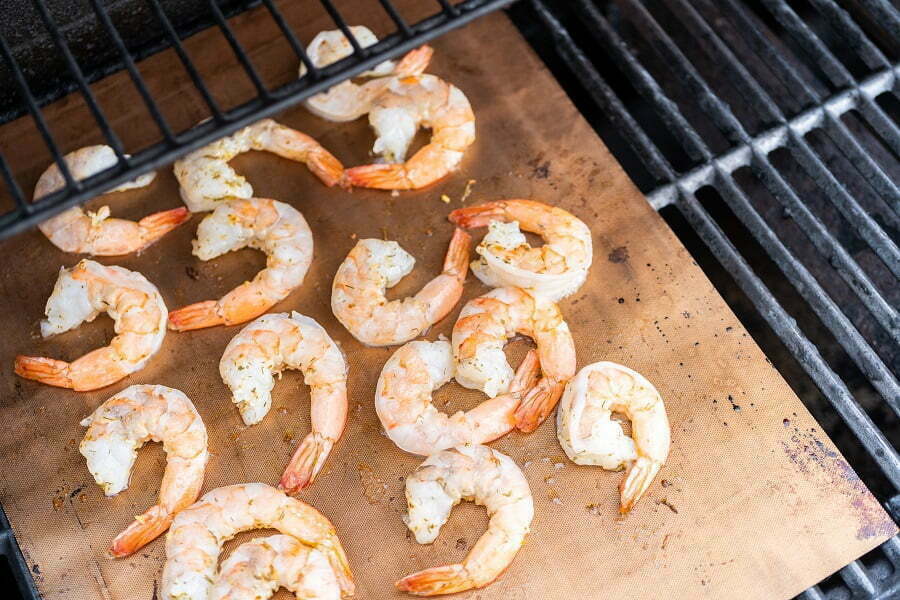 Grilled shrimp tacos are a delicious, healthy, and easy way to enjoy a flavorful grilled meal at home. All you need is some fresh raw shrimp, your favorite taco shells, and a few spices.
To prepare the shrimp, season with salt, pepper, and garlic powder before grilling on medium heat until cooked through. Once plated in the taco shell, top with diced tomatoes, onion, cilantro, and your favorite salsa.
For an extra spark of flavor, squeeze a wedge of lime on top before serving. These tacos are sure to be a hit! Enjoy!
Grilled Salmon Is a Must-Have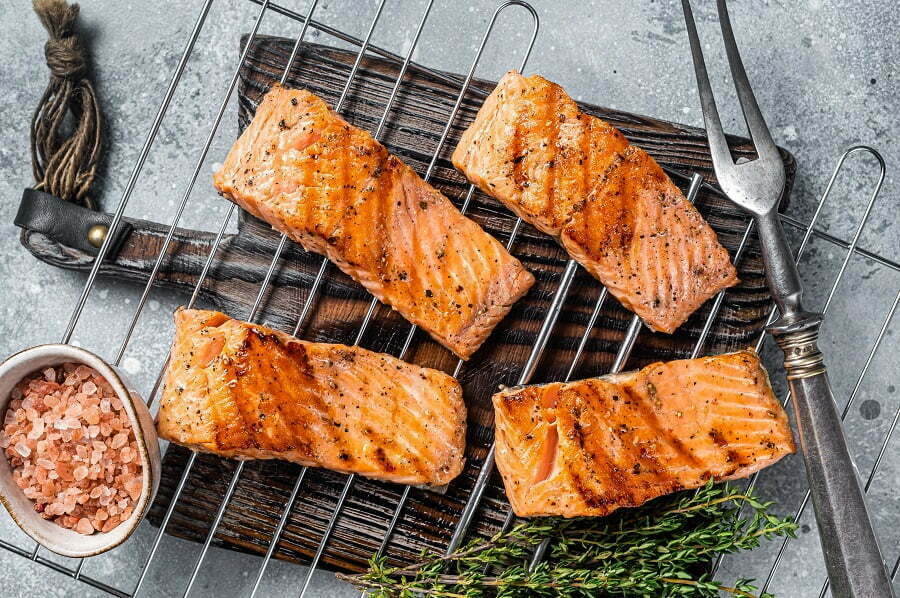 Grilled salmon is a crowd favorite for dinner, and it's easy to see why. It has a rich, succulent flavor that makes it the perfect choice for any family dinner.
Not only does grilled salmon look great on a plate, but it also cooks quickly; you can have your meal ready in minutes.
Plus, because of its high omega-3 content, it's a healthy way to enjoy seafood. Whether you make it with a light marinade or serve it simply with some lemon wedges and herbs, grilled salmon is sure to be a hit at your next dinner party.
With the right techniques and ingredients, you can make delicious grilled salmon that will delight your friends and family.
In conclusion, preparing grilled meals at home can be fun, easy, and delicious! With the right ingredients, tools, and recipes, you'll be able to make amazing meals for your family in no time.
Don't forget to take some extra precautions when it comes to food safety and hygiene before cooking, as well as follow a few steps from a cookbook or two.
Recap
Liked this article? Here's what you can read next: