Last updated on October 27, 2023
Follow these four steps to choose the best railing for your already existing deck. Read on!
A deck is an ideal addition to any property. If you've always wanted to enjoy the outdoors, building a deck is one way to do so while also increasing the living space in your home.
A deck isn't complete without a durable and appealing deck railing that matches your home's outdoor look. Aside from being aesthetically pleasing, it also ensures the safety and security of your family or guests by acting as a barrier.
When choosing a railing for your deck, you might find the available options on the market overwhelming. If you look online or go to a local home improvement store, you'll most likely come across various materials, colors, and designs.
If you're having trouble with the selection process, especially if it's your first time, here are a few pointers to help you.
Determine Your Budget Range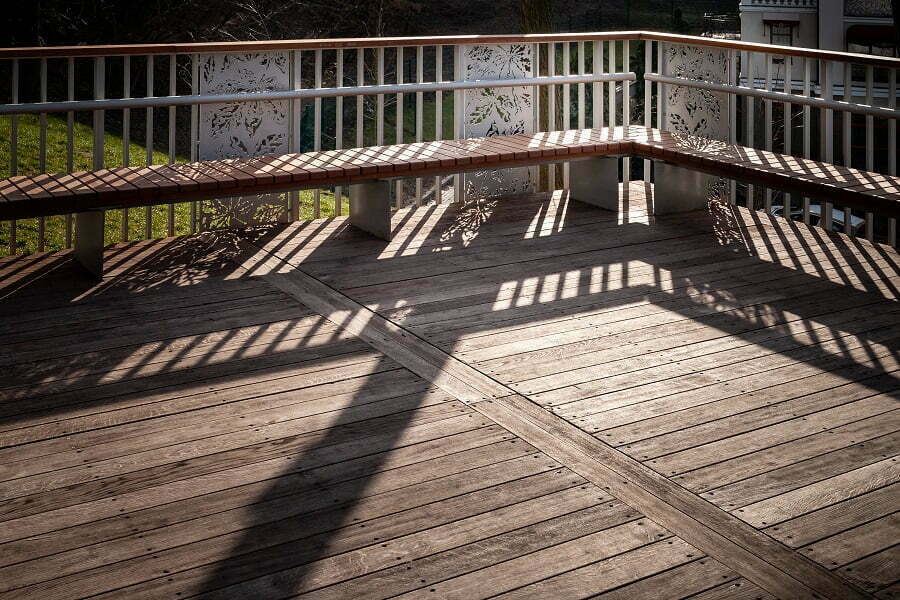 Before selecting a deck railing, you must first consider your budget. Begin by reviewing your finances and deciding how much you're willing to spend on deck railings.
The price range of deck railings tends to vary depending on the material, such as aluminum or composite railing. With this in mind, you should set a budget before beginning the selection process.
Durability and maintenance are important considerations when deciding on a budget. Remember that you're likely to get what you pay for when it comes to railing materials.
Although some materials have a high price tag, they're worth the investment when it comes to quality and safety over the years. For those on a tight budget, look for seasonal specials and clearance sales from reputable material vendors.
Discover Various Deck Materials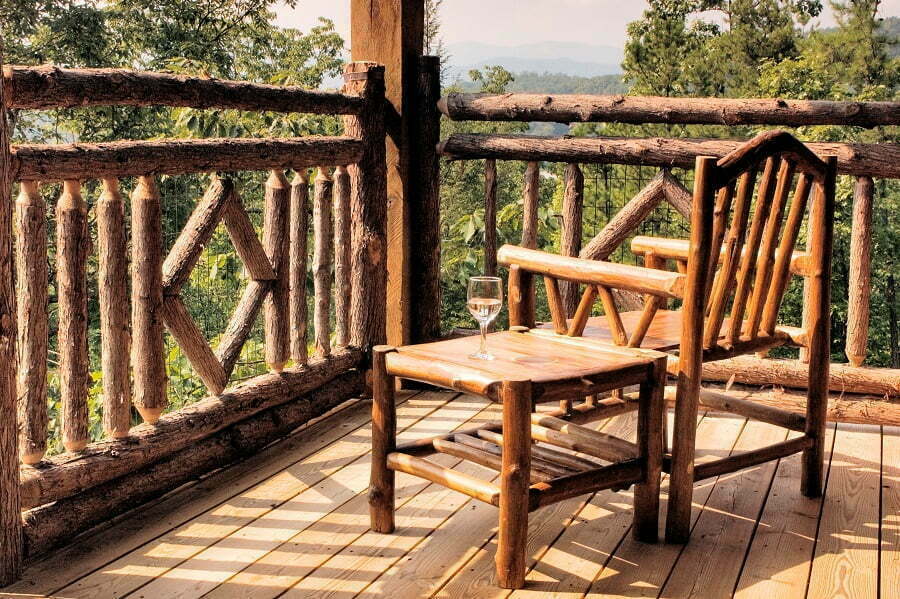 If this is your first time purchasing deck railing, it can be overwhelming to sort through the available deck railing options. Some popular materials are vinyl, wood, aluminum, composite, iron, and glass.
Most homes nowadays usually have aluminum or composite railings, especially if you prioritize durability, versatility, and low maintenance. Although other railing materials, such as glass and wood, are aesthetically pleasing, they'll require maintenance.
Wood requires staining and sealing regularly and is prone to rot, whereas glass can be difficult to maintain.
Composite railings combine natural wood's appearance with the low maintenance of aluminum and vinyl. The material is a blend of wood fiber and durable plastic, making it a durable choice that'll not splinter or warp despite constant exposure to the elements.
Aluminum railings provide a high-end aesthetic appeal similar to iron railings at a reasonable price. The material is less susceptible to rust and corrosion, allowing you to save on maintenance costs. It's also lightweight, making the installation easy. An aluminum railing with powder coating may be the ideal choice to ensure a longer life span.
Vinyl railings are popular because they're long-lasting, inexpensive, and come in various styles. The material requires little upkeep and is simple to install.
If you have the budget to splurge, iron railings boast good durability. In most homes, you're likely to find wrought iron gates and arbors due to the durability of the material. However, the material used as a railing is heavy and difficult to install and repair if damage occurs.
The choice is yours because railings are constantly exposed to the elements, it may be best to go with a material that ensures durability.
Learn About the Building Codes
If you're building a deck for the first time, ensure your deck railing complies with your local building codes. Examine the deck's height to see if a guardrail or a handrail is required.
A deck that's more than 30 inches above the ground or floor will require a guardrail. In general, the railing should be 36 to 42 inches tall. The height will prevent children and adults from accidentally falling over the edge while still allowing visibility.
When it comes to decks less than 30 inches above the ground, you should double-check the code requirements in your area to ensure that your deck is as safe as possible.
Various factors also play a crucial role in ensuring the installation of a compliant deck railing. One example is the railing height, which should be at least 36 inches from the deck's surface to the top of the railing. You should also ensure that the selected railing material is suitable for your home.
The best way to avoid the hassle is to be aware of all building code requirements in your area before beginning the construction process.
Decide on the Style and Color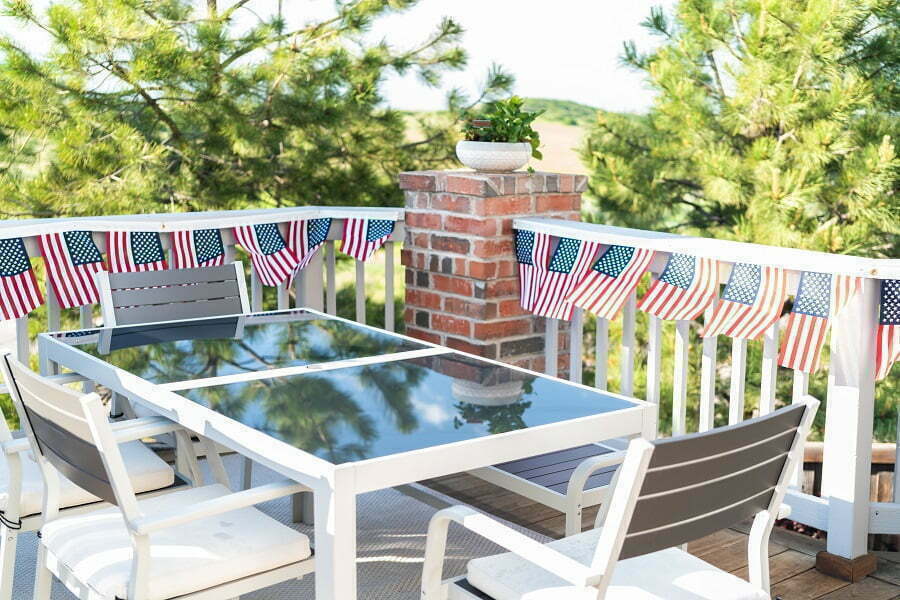 Aside from the railing material, you should also choose the style and color that best fits your home. You have a vast selection of choices to choose from.
During the selection process, ask yourself if you want a modern railing for aesthetic purposes, a traditional wooden railing to complement your home's rustic design or if privacy is your main concern. 
With the variety of options available, you can customize the deck railing to your liking to come up with the ideal design that perfectly complements your home.
The Takeaway
The right railing material and style will complete the overall look of your deck. Investing in a deck is one of the best decisions you'll make as an extension of your living space and the best way to enjoy the outdoors.
With the help of these insightful tips, they'll serve as your guide, so you'll find the suitable deck railing in no time.
Recap
Liked this article? Here's what you can read next: