Last Updated on
Whether you're a new homeowner or are just looking to give your backyard a much-needed update, your next project is to create the backyard of your dreams. You've updated your kitchen, renovated your bathrooms and transformed your living space into a beautiful open concept layout — what you need now is to focus on creating that backyard oasis you've always wanted.
What's Inside?
But, where to start?
More importantly, how do you do DIY landscaping ideas on a budget? Fortunately, there are a lot of wonderful affordable backyard DIY landscaping ideas to help get you started. Keep in mind you don't need to transform your backyard in one weekend — if you space out your backyard projects over a couple weeks, you'll have the backyard of your dreams in no time. For all the best affordable backyard DIY landscaping ideas, keep reading!
#1 Create a Stone Path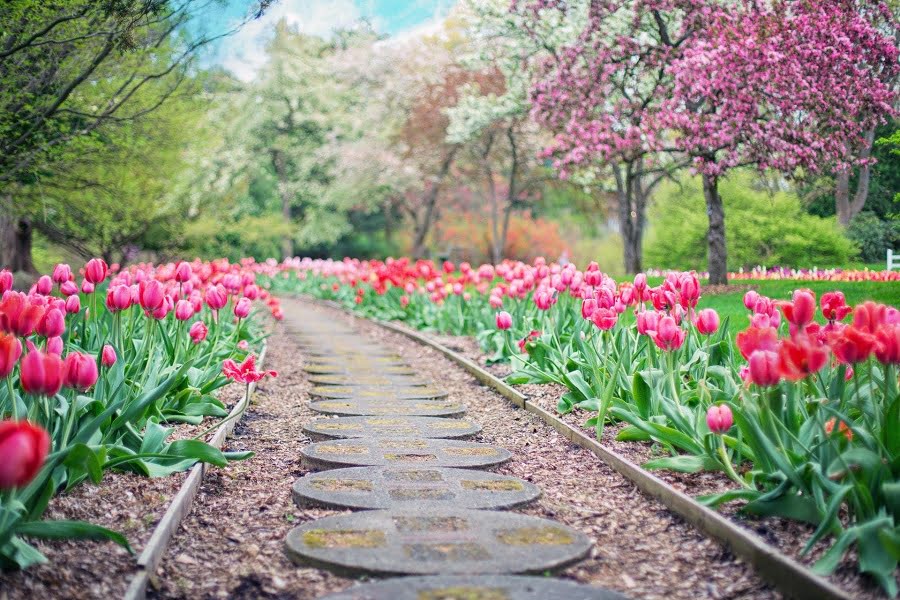 When you think of DIY landscaping ideas for your backyard, the first thing that comes to mind is probably setting up a lush garden. However, while this might be something you'll want to get to eventually, a great, affordable landscaping idea to start with is creating a stone path.
With stone pathways in your backyard, you can establish clearly defined walkways from your back door to your pool, playhouse, tree house, sitting area or grill space. With materials like mulch, bricks or stones, a stone pathway in your backyard is definitely one of the easiest and most affordable DIY landscaping ideas for your backyard!
#2 Set up a Trellis or Arbor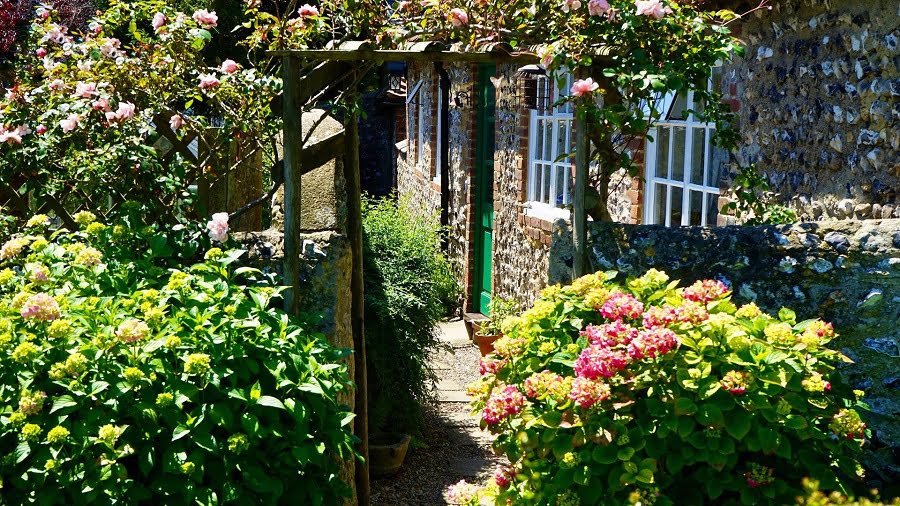 Adding a trellis to your backyard will definitely help to transform it into your all-time backyard oasis. A trellis is typically a wood structure with lattice work built to support vines or climbing plants. An arbor (shown above), on the other hand, is a slightly more expensive wood structure that typically incorporates trellises in its structure, and creates a tunnel-like passageway with climbing plants surrounding the passageway.
Both of these options are affordable, with trellises around $30 – $100 and arbors from $100 – $200. Depending on your budget for your backyard oasis, an arbor makes for an excellent entryway into your garden from your back patio. You can also build your own trellis with metal poles or a wooden board for an affordable price. All you need now are a few climbing plants to complete the look!
#3 Border Boxes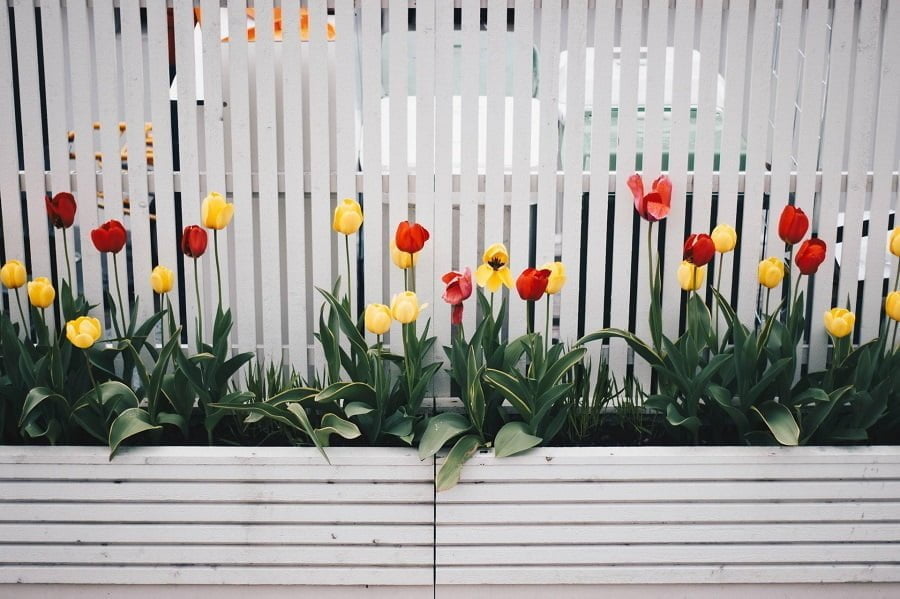 Border boxes are one of the most affordable DIY landscaping ideas for your backyard! With border boxes, you can easily frame out your garden, create distinct pathways and organize your oasis for cheap. One of the best ways to add intrigue to your backyard space is by defining your yard with borders. This way, you can separate your garden beds, grassy areas, outdoor dining area, and other plants! If you're looking for cheap landscaping border ideas, check out these affordable DIY landscaping ideas:
Plastic barriers

Border boxes that go under the ground

Planting rocks

Peat or wood shavings
#4 Low Maintenance Ground Cover
Though grass tends to be the go-to for most homeowners, it is not the most financially-savvy choice, especially if you live in a particularly dry climate. It is not uncommon for homeowners to struggle with patchy grass or maintaining a weed-free lawn. Additionally, grass requires grass sod, fertilizer and a lot of water to maintain, which can all add up in cost.
When it comes down to it, a low-maintenance ground cover is a more cost-effective alternative to grass. Some great options are thyme, bishop's weed, creeping speedwell or lamium. These ground covers spread quickly and can cover room-sized sections of your backyard in no time! Depending on the size of your backyard, plant approximately 10 creeping ground cover plants for $5 – $10 each. Not only will you save money on fertilizer and sod, but you will save money with low water costs down the line. Check out these other affordable ground cover options:
Creeping Periwinkle – $1.07 per plant

Violets and Pansies – seeds range from $0.95 to $2.95

Walk-on-Me Thyme – $3.99 per plant

Early Snow Glories – $2.40 per plant

Moss Phlox – $4.59 per plant
#5 Support a Good Cause & Get 10 Free Trees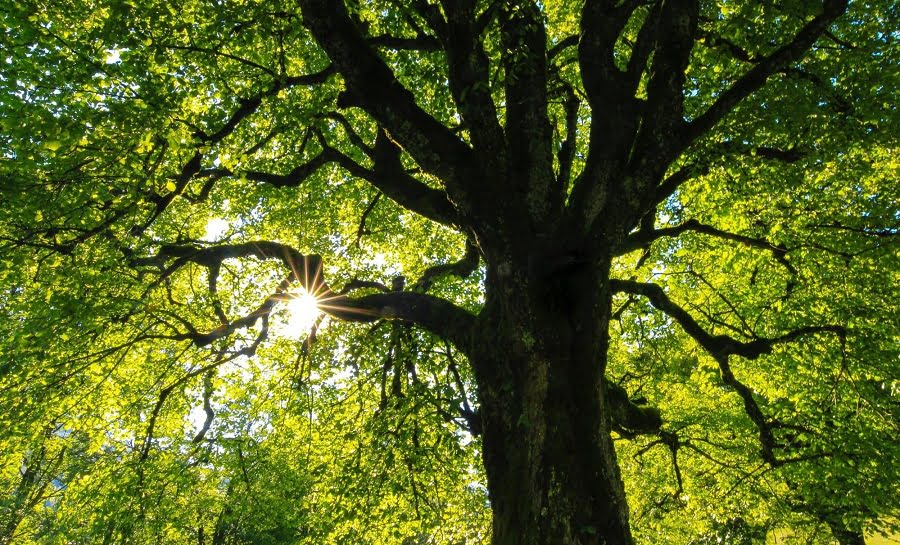 Planting trees in your backyard is one of the best DIY landscaping ideas for your backyard in general since they will provide you with the shade down the line. What's more — when you join the Arbor Day Foundation for $10, you will automatically qualify for 10 free trees! Not only will you be supporting a wonderful cause, but you can also pick out any trees you want for your yard, which are hand-selected for your region.
Shipped as small trees, you will receive 10 trees to plant in your backyard that will take a few years to mature. Though it will be a little bit of time before you can benefit from the shade these trees provide, it is definitely one of the all-time most affordable DIY landscaping ideas for your backyard!
#6 DIY Vertical Garden Ideas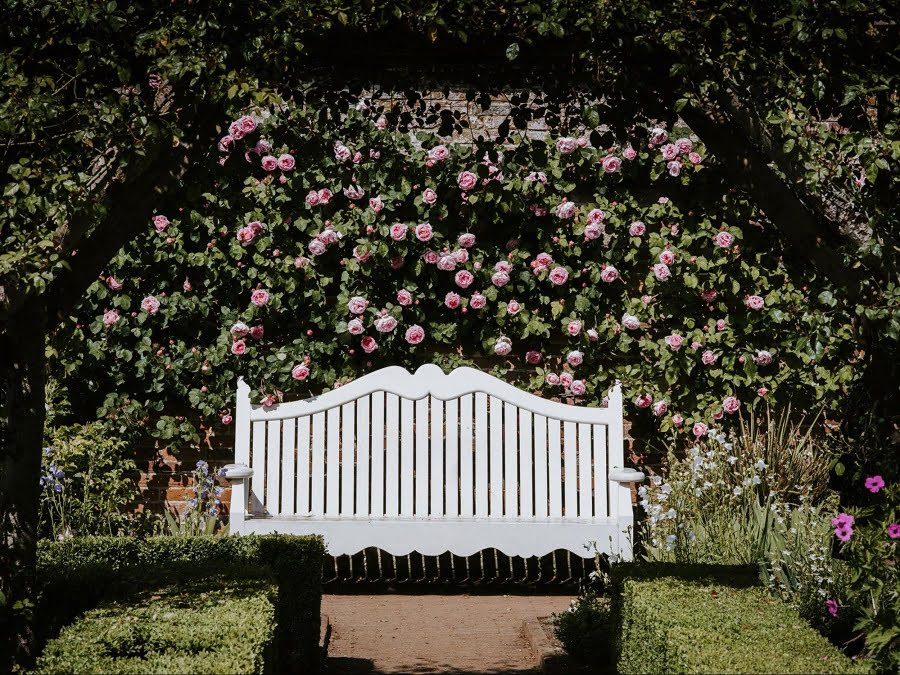 Do you love to garden but don't have a ton of space or money? Thankfully, vertical gardens allow you to create the backyard of your dreams without eating up too much of your space or budget.
Looking for small backyard landscaping ideas on a budget? Vertical gardens are the best solution since they utilize vertical space to grow your lovely garden. With recycled materials like old plastic bottles, old tires or old ladders, your vertical garden is one of the most affordable DIY landscaping ideas for your backyard! Check out these simple ideas:
Use a wooden ladder and terracotta pots.

Repurpose an old, large picture frame with wire attached in the center to help your plants grow vertically.

Hang multiple old paint cans along your fence with individual flowers.

Create a shoe organizer herb garden.
#7 Build an Outdoor Fire Pit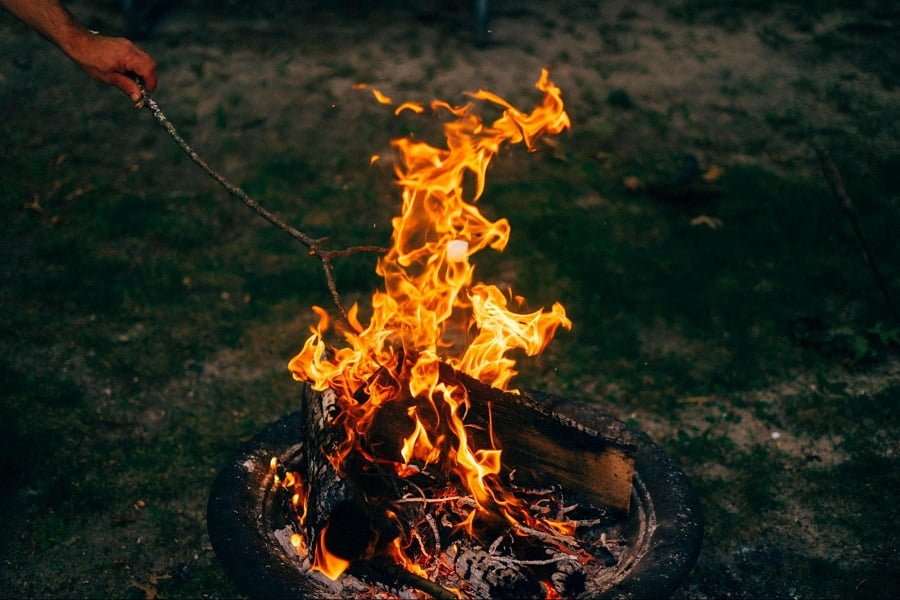 Fire pits are the original television, no question about it! There is no better way to bring the family together than with some s'mores and hot cocoa bundled up around the fire pit! Thankfully, you don't need to hire a contractor for this small backyard landscaping idea — just take a trip to your home improvement store and purchase a few materials to create the backyard oasis you've always wanted. This is one of the most affordable DIY landscaping ideas for your backyard! With concrete retaining wall blocks or cinder blocks, you can create an awesome backyard fire pit for under $50 and in no time at all!
And there you have it!
If you're looking for affordable DIY landscaping ideas for your backyard, these are the top 7 ideas to help you transform your backyard space into the backyard oasis you've always wanted!
This post was written by Kara Roberts, blogger and content writer for Canvas Vows. We specialize in creating custom made canvas prints and have been featured in a number of publications, including Brides. For more interior design tips, gift ideas, anniversary celebrations, and personalized canvas creations check out our blog!