Last updated on January 31, 2022
The main difference between a task chair and a desk chair is that the task chair is more ergonomics-oriented. Read on to learn all the differences.
On the other hand, the desk (or office) chair can be bulkier and style-oriented. That is not to say that a desk chair is not ergonomic. It is. But it is the purpose of the task chair to keep its user in the best posture and put less stress on the body during long hours of work.
A simple way to visualize the difference is to think about the task chair as a hard worker's chair. Meanwhile, the desk chair is the fancy chair used by an executive.
Let's discuss the differences and commonalities between these two chairs in detail. You'll be able to see how these differences pan out and how they can influence your choice.
What is a Task Chair?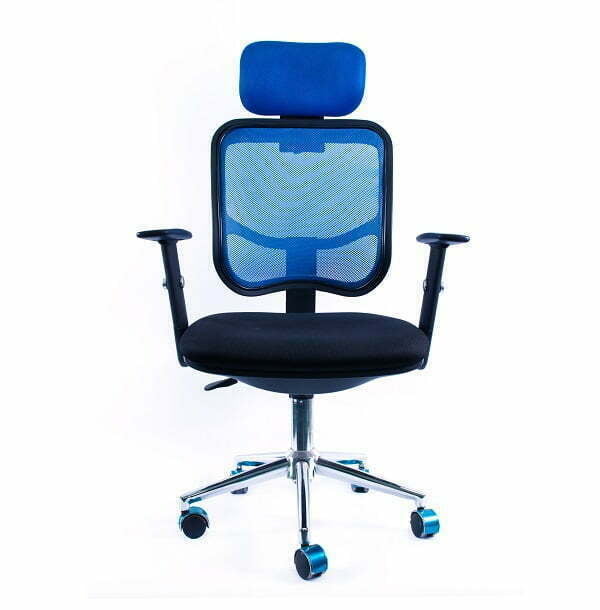 History says that Charles Darwin was the first to customize a chair for office use. He added two wooden wheels to the bottom of his desk chair to make it easier to move around. That was the first task chair. Studies were done on how to improve the design of chairs. Chairs were made with a low backrest to sit up straight while working. Office chairs were made with a higher backrest, indicating white-collar workers with more authority.
Task chairs are comfortable chairs designed to be used while sitting for long hours.
What is a Desk Chair?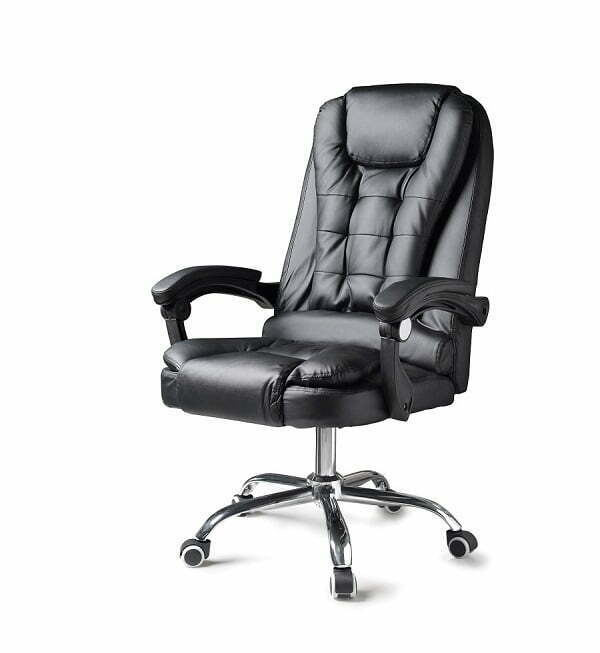 Desk chairs are basic chairs that give office employees space to sit and work, and they come in a wide range of styles and designs. Most of them have a lower backrest, but some do not. They are mostly made of wood or other metals. Their purpose is to provide comfort and ease of movement.
In the last few decades, office chairs have been equipped with more adjustment options such as adjustable arms, wheels to move around, swivel base to turn around, recline function, adjustable tilt tension, and manual height adjustments (if not fixed). The backrest provides air circulation for better comfort sitting in the chair for long hours.
The Differences Between a Task and a Desk Chair?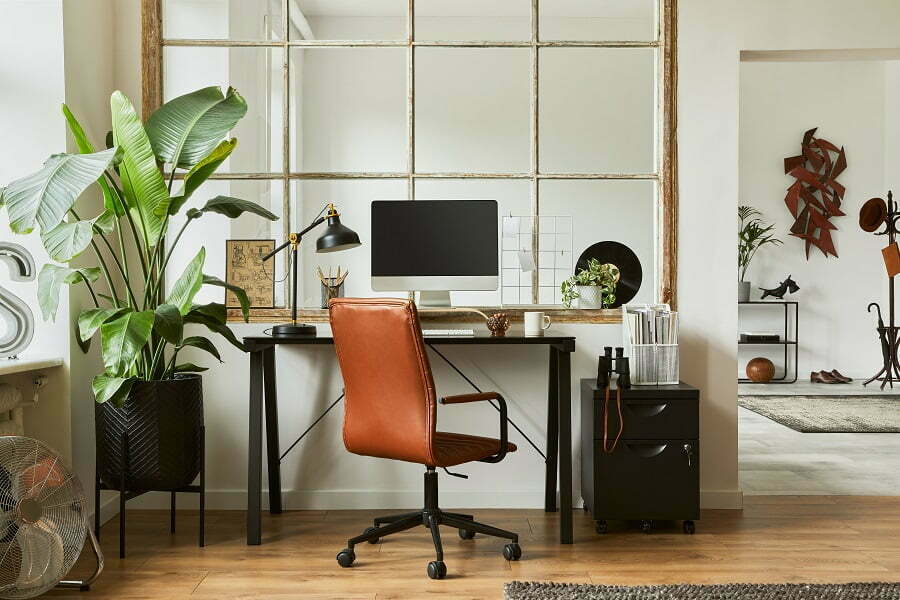 Ergonomic desk chairs are designed to help you sit comfortably while working. Office workers spend more time sitting in their chairs than standing or walking around. Therefore, ergonomic chairs are essential. Both task and desk chairs are ergonomic to an extent.
Task chairs were specifically designed to help people sit for long hours. They're also known as task seating because they were created to make sitting more comfortable when doing specific tasks such as typing or using a computer.
Desk chairs are also called executive chairs because they were initially made for executives who needed to sit for long periods. Because they tend to be larger and have a higher weight capacity.
Ergonomics and Comfort
Ergonomic chairs are designed to make sitting more comfortable. They are usually made with soft cushions or padding. You should be careful when choosing a task chair because some of them might be too hard.
Task chairs are designed to fit your body type and position while you work. They may also include height and depth adjustments, adjustable arms, adjustable lumbar support, and swivel and tilt capabilities.
Office chairs usually have high backs but don't always include lumbar support. A task chair with a full back provides the most comprehensive support.
Design and Style
Mesh office chairs offer more breathability than leather ones. Leather office chairs provide a comfortable seat and backrest.
Task chairs come in two different styles. Fabric seats and mesh backs make them better than regular office chairs. Mesh back chairs allow for more airflow.
Office chairs are heavy and bulky, but task chairs are light and flexible. You should choose an office chair based on how comfortable you want it to be. Task chairs are more stylish than office chairs.
Both chairs come on casters, but be sure to check if they are fixed or adjustable. This could mean your chair doesn't tuck neatly under your table when at your preferred height. Ultimately, this can worsen your desk posture, leading to back pain.
The Price
Desk chairs can vary significantly in cost, with some of the cheapest starting at around $50 and some of the most expensive costings over $400. A good task chair costs about $50 and varies up to $100 or $200.
Popularity
Task chairs are trendy all around the world. Most people use them at work and home because they're cheap. But there are also many different office chairs, some more expensive than others. Ergonomic desk chairs are now trendy too. People are becoming more aware of their health, and the stress prolonged sitting puts on their bodies.
The Final Verdict
Ergonomically designed task chairs are great for those who sit at their desks all day. Leather chairs are comfy but won't last forever.
Task chairs are cheaper than desk chairs. They're also easier to move around since they have wheels. If you need a new chair, get one ergonomic and has a padded seat.
Which one you get depends on the size of your home office and how much time you spend working. Get a task chair for long hours or a desk chair if your workspace looks more office-like.
Desk chairs and task chairs are similar in appearance, but there are differences in comfort, durability, and cost. Be sure to choose the right chair for your needs.
FAQ
What defines a task chair?
A task chair is used by someone who sits at their desk for long periods. It helps prevent lower back problems and other injuries associated with sitting too long.
How do I decide whether I need a task chair or not?
If you spend most of your days at your desk, you probably need a task chair.
How does a task chair differ from an executive office chair?
An executive office chair is typically bulkier and made of wood and metal with leather upholstery. These chairs usually have armrests and are very sturdy.
What is the best chair for sitting at a computer all day?
You need a task chair, not an office chair. Office chairs are too big and heavy.
Recap
Liked this article? Here's what you can read next: