Last updated on October 29, 2023
Use these four ideas to create the design of your perfect log cabin and personalize it to be all about you. Read on!
Log cabins are becoming increasingly popular as environmentally friendly homes, guest rooms, workspaces, or leisure spaces.
You can find a wide range of log cabins to choose from on the internet, as well as various options to customize your future building.
But did you know that there are other possibilities?
The Front of the Log Cabin
The best way to personalize your log cabin is to paint it the color of your choice or apply a stain. Be sure to choose a special wood paint for optimal longevity.
You can also clad it on one or more sides with other materials, such as aluminum or zinc on one side to give it a more modern look.
It is also possible to install composite panels in green, red, orange, or gray, which have the advantage of offering additional insulation.
Choose Windows and Doors That Are Unusual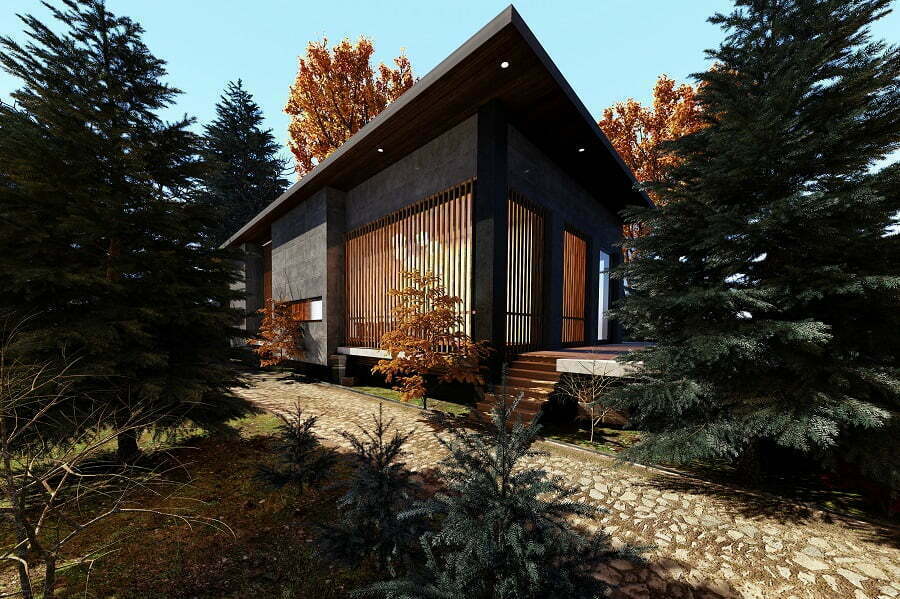 In terms of personalization, doors, and windows also play a big role. Here again, paint is your ally: you can, for example, paint the window frames in an original color.
You can also add atypical openings: oculus, bull's eye, circular shapes: there is plenty of choices to give cachet to your house and enhance the front.
If you opt for classic windows, there again the choice of materials allows for good personalization, notably the numerous types of wood and composites of different colors and textures.
The front door is also a simple and effective way to personalize your home. You can choose to install shutters or electric blinds, which will really change the look of your log cabin!
Think About the Personalization of the Roof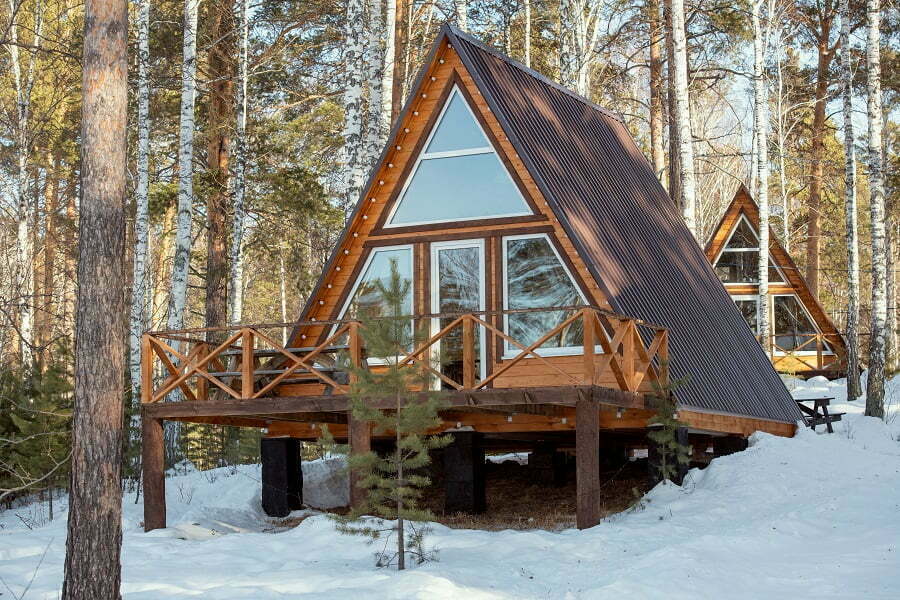 Finally, think about a roof that will match the rest of the house. For example, if you've opted for touches of color and original woodwork, you may find it hard to settle on a classic roof.
You will find flat-roofed log cabins, and you will have the option of choosing between bitumen shingles in different colors or a metal plate covering. If you wish, you can also cover your log cabin with tiles or slates.
Think also of the roof edge strip to personalize your roof: it can be made of metal or wood. Some chalets have decorated and worked edge strips, it is possible to do it yourself! Finally, don't forget to install gutters.
Consider the Environment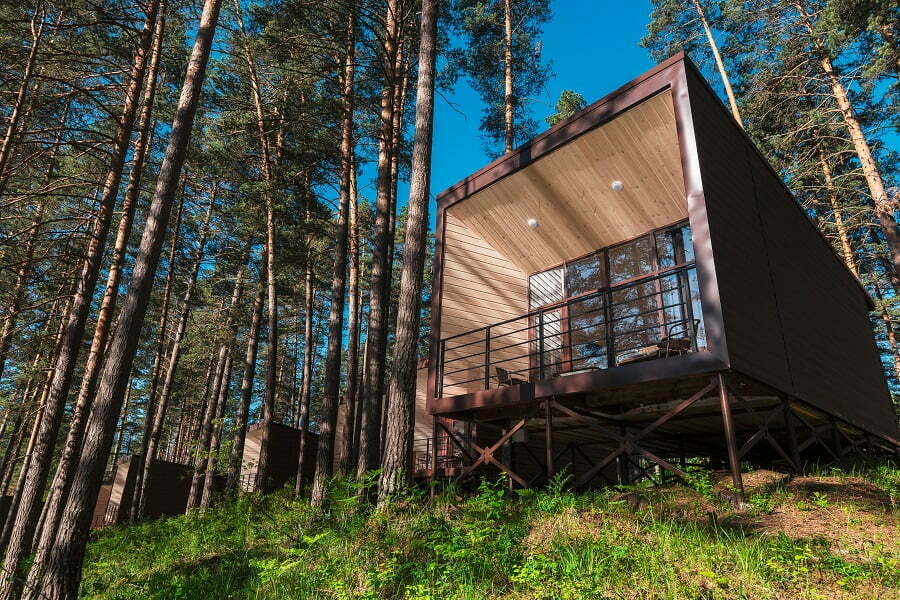 If you want your log cabin to be original and unique, however, consider certain criteria.
Depending on where you place it on your property, you'll have to make choices: if it's close to your house, try to keep it aesthetically consistent, but if it's built in a more isolated area, you can let your imagination run wild.
You can find some ideas on Quick-Garden.co.uk, for example, or even decide to ask them to create your own log cabin for your house. Also, some localities are very strict in terms of construction and may allow you to build a log cabin but forbid you to customize it so that it doesn't contrast with the style of the town, for example. Be sure to ask beforehand. 
Finally, whatever your choices in terms of personalization, keep in mind that the exterior fittings are also very important (driveway, lighting, vegetation) and are essential for a finished effect.
Recap
Liked this article? Here's what you can read next: