Last updated on April 6, 2022
Here's how to make your blackout curtains look good and block the daylight in your room without looking ugly. Read on!
Blackout curtains are a great way to keep out light while letting in natural light. However, if you don't hang them correctly, they can end up looking very messy. They tend to be heavy and look stiff, giving them an ugly shower curtain-like look. That's not what you want.
Of course, expensive luxury blackout curtains will always look good. But if you don't want to splurge, you can still improve the look of cheaper blackout curtains or their alternatives.
We will show you how to choose and then hang blackout curtains so that they look good.
Layer Blackout Curtains with Sheer Curtains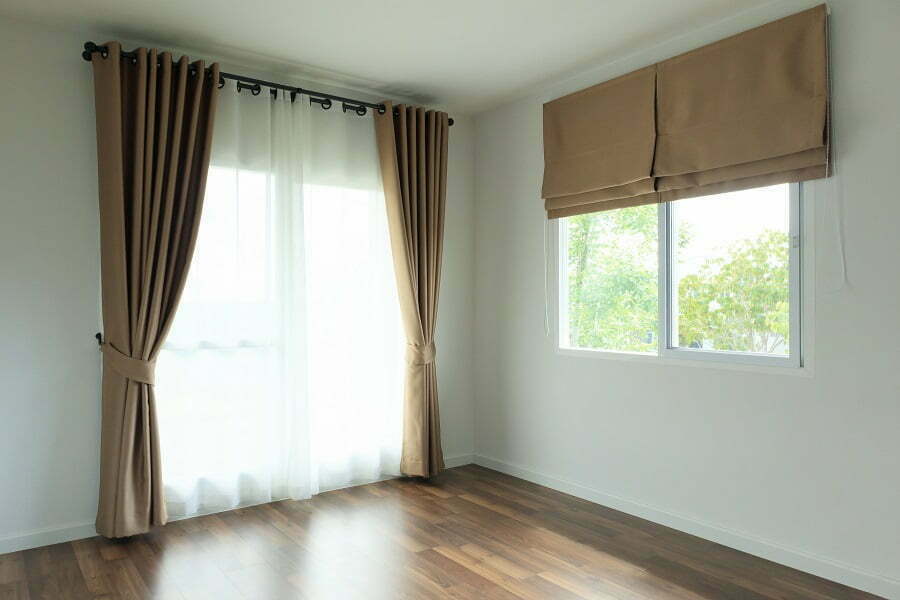 Laying multiple treatments onto one pane allows for greater control over lighting and airflow than using just one type of glass. Blackouts or shades first, then add curtains for an even better look. Install them at least four to six inches above windows, so they appear like tall ceilings.
Order of the Layers
When choosing between using sheer curtains as the base for your curtain rod system or using them as the top layer, choose whichever one makes sense for you.
If the sheer curtain is the bottom layer, it will only show up if the blackout layer is opened. After your blackout curtains are closed, they'll become the main visual focal point for any windows covered by them. It provides a highly versatile option for either aesthetics or lighting control.
If the sheer curtain is the uppermost layer, then they'll cover up any blackout curtains you may already own. It gives your home an aesthetically pleasing appearance when combined with matching window treatments. They're always visible because they're the top layer.
Choose Room Darkening Curtains Rather Than Blackout Curtains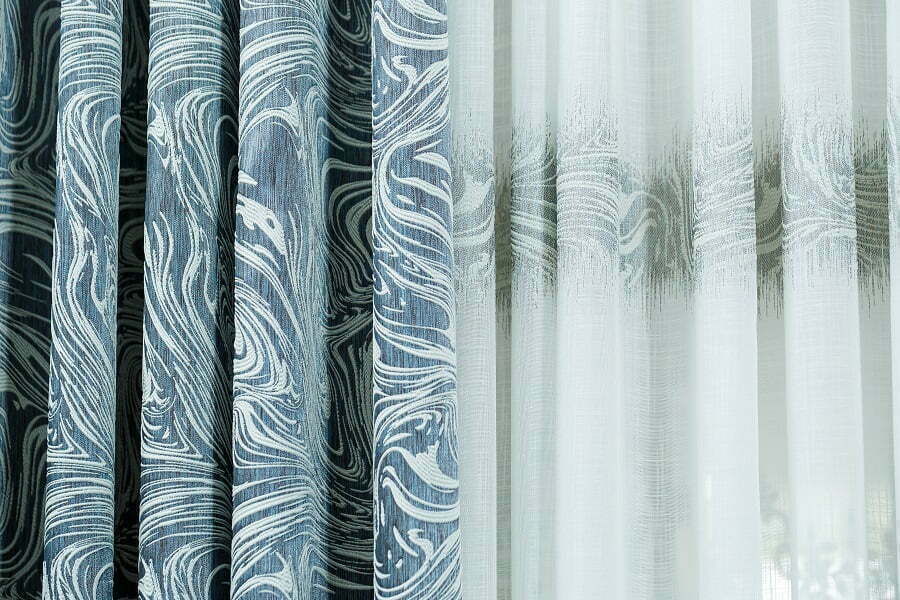 Curtains differ in terms of blocking out light versus filtering it. Some are truly blacked out; others filter some light. In general, when searching for curtains, we prefer ones that are not too stiff and tend to be made from softer fabrics like velvet. Remember that the room darkening curtains don't create a full blackout; they block out some ambient light from outside. In addition, they are usually cheaper than full blackout curtains.
Choose Heavy Fabric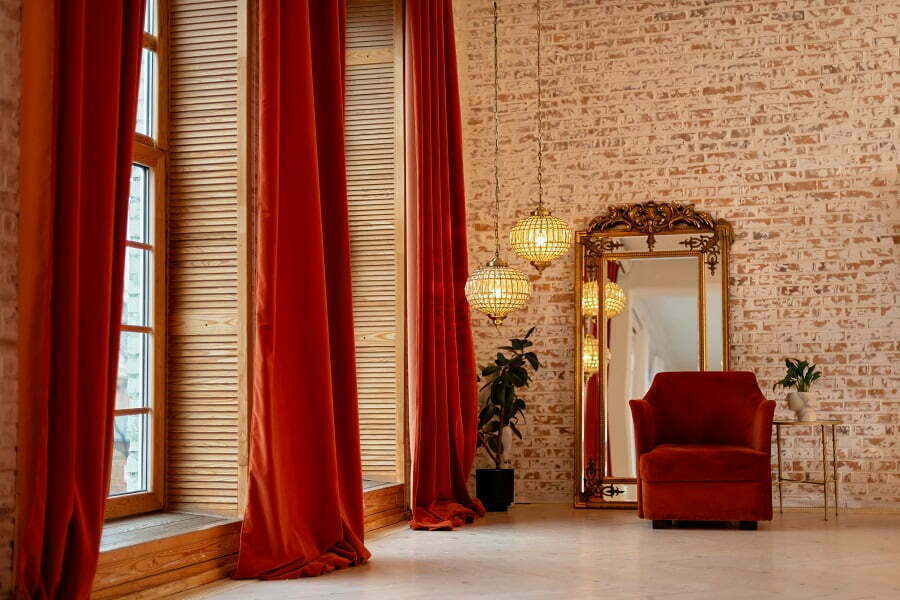 Look for fabrics that feel substantial. Curtain fabrics with a nice weight usually hang well and look nicer than curtains made from thin material.
Double Curtain Rod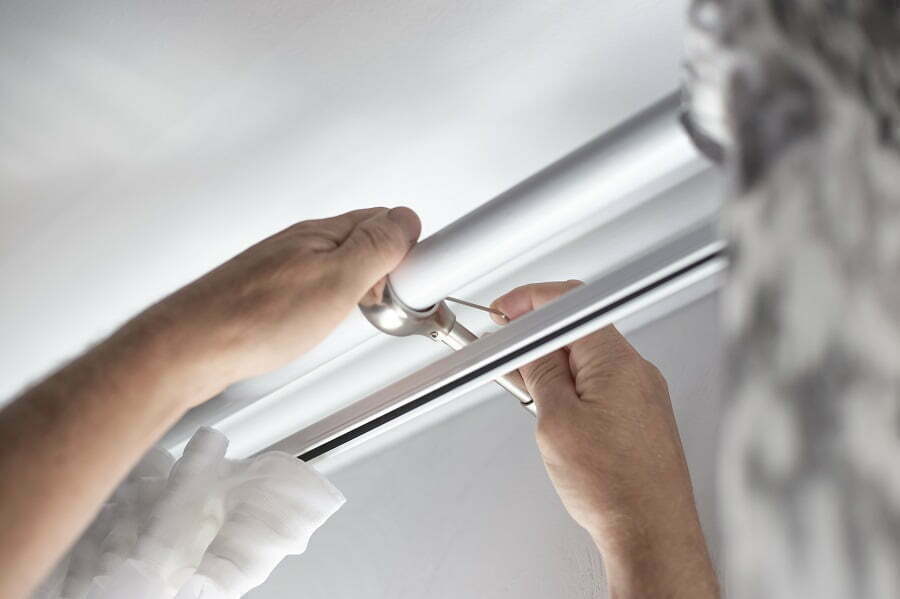 A double curtain rod includes two curtain rods attached, which means you can hang multiple layers of curtains at once. Hang up a sheer fabric curtain on one rod and cover it with blackout curtains on the other.
Blackout curtains are usually too thick for their own good. Silky fabric drapes hang beautifully to the floor, naturally flowing into delightful, ruffled waves. They instantly make a room look better than ever before.
Grommet Tops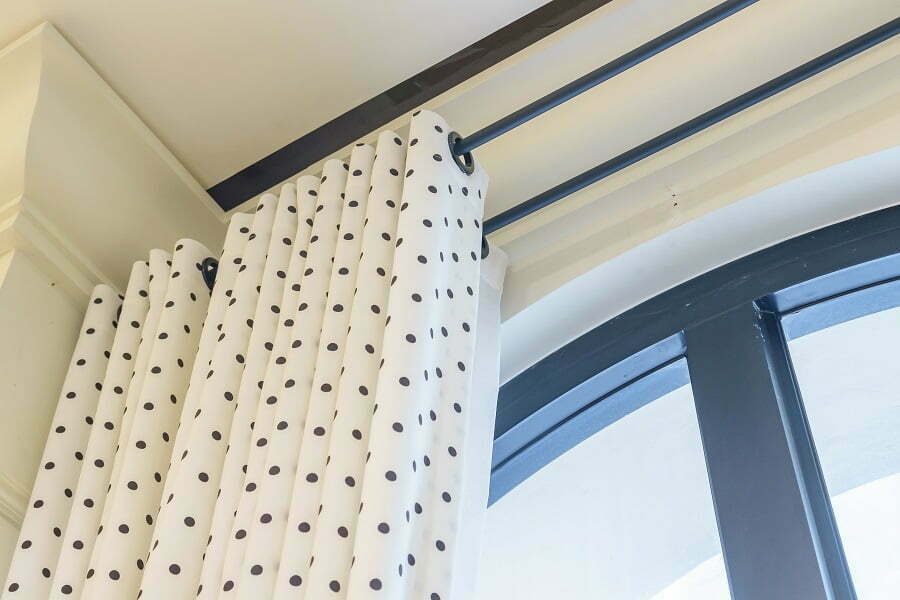 These days, grommets are a must-have feature for any window treatment. Grommets allow you to attach your curtains without using a pole or hooks. This is especially useful if your windows have heavy drapery panels.
Curtain Ring Clips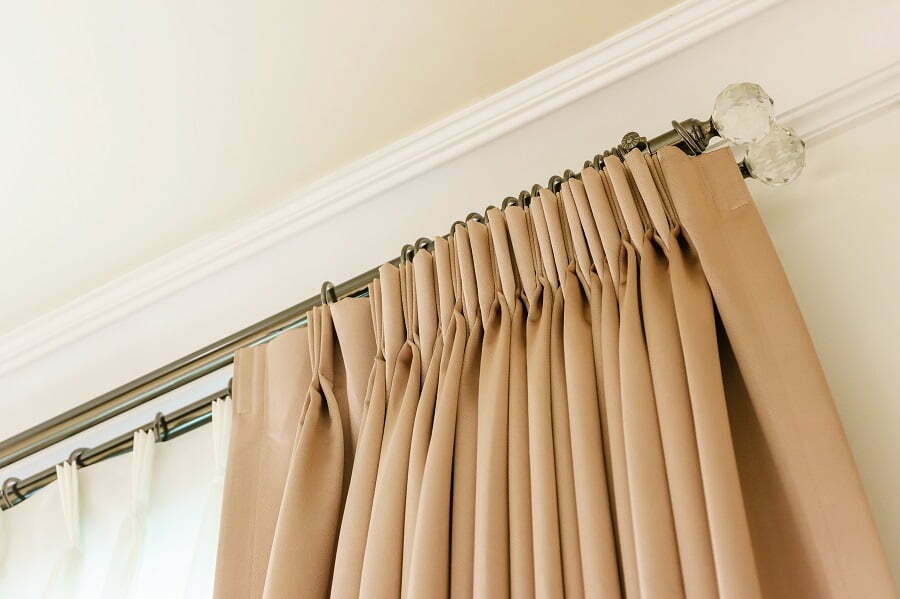 You can use curtain rings to attach your curtains to the rod. Look for clips with a wide base so the curtain doesn't droop. You may also want to consider using curtain ties instead of curtain rings if you intend to move them frequently.
Ruffled Curtains
These curtains are perfect for any bedroom. Their ruffles add a soft touch to an otherwise stark space. The best part is that they come in many different colors and patterns. Ruffled curtains are easy to care for and last longer than traditional ones.
Try choosing curtains that feature ruffles or pleats if you want more elaboration. These curtains are great because they provide both style and comfort. With these options, you can really customize your home décor.
Rustic Curtain Rod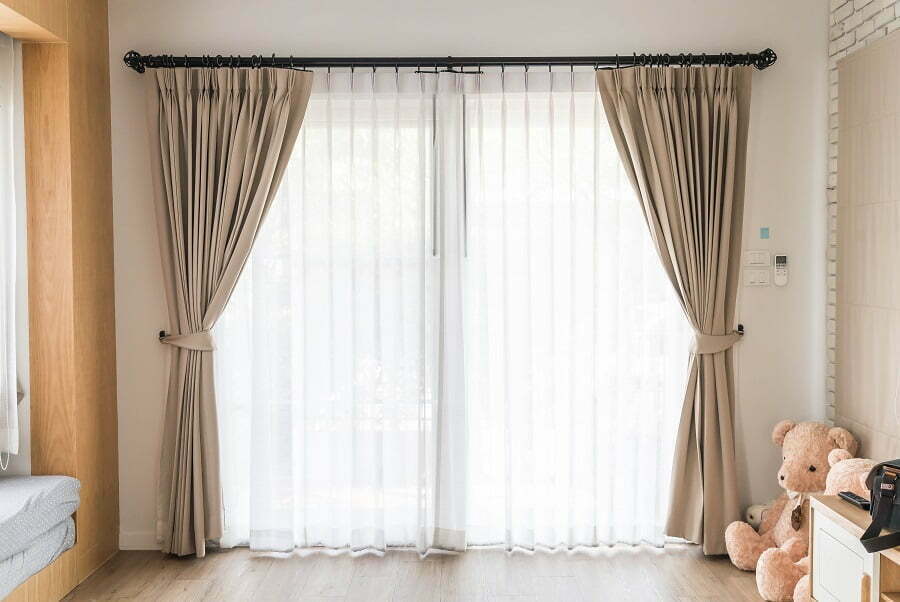 A Rustic Curtain Rod with blackout curtains looks great in any house. It adds a rustic charm to modern decor. If you want to give your room a country flair, this is your choice.
Decorative Curtain Rod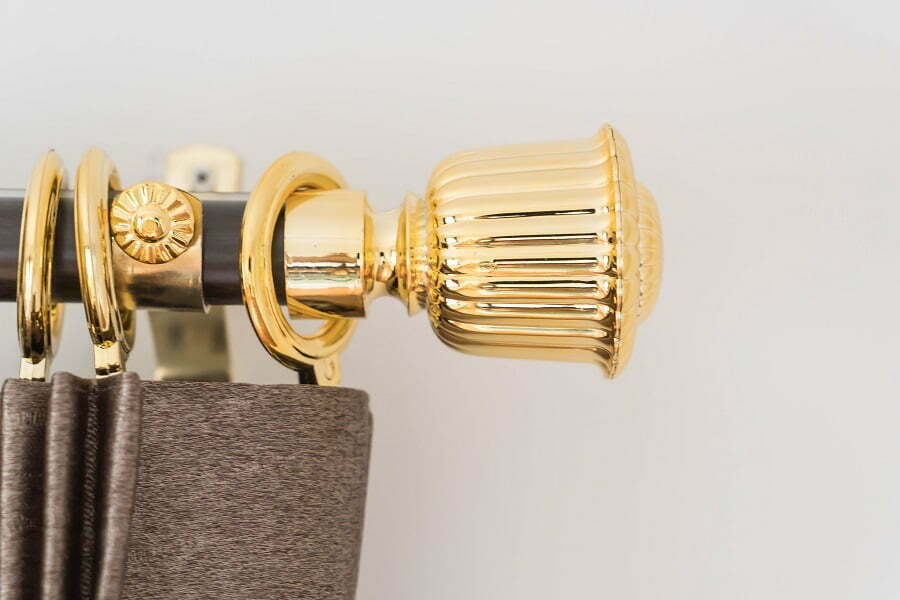 Choosing a decorative curtain rod that makes a statement is a sure way to add visual interest to your window treatments. Even if you have the most simple blackout curtains, the right curtain rod will make them look interesting.
DIY Curtain Rods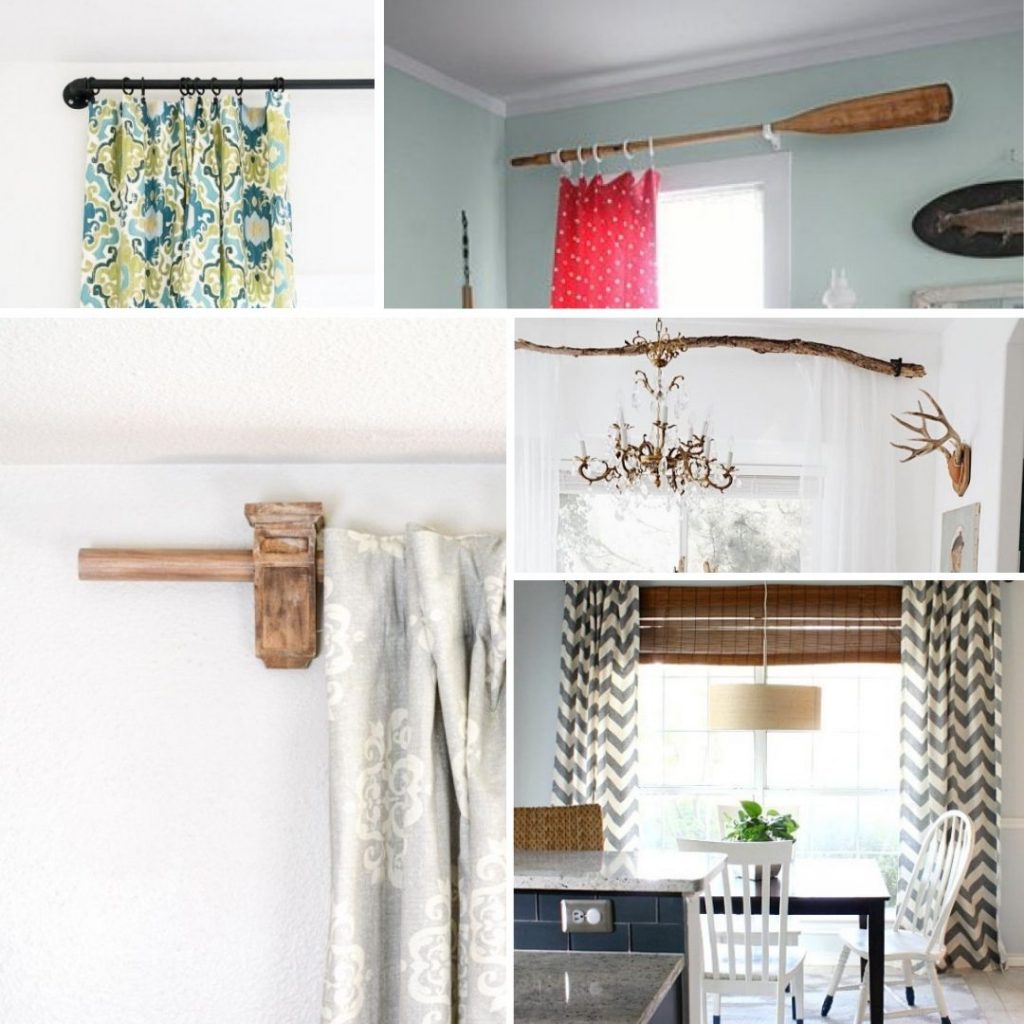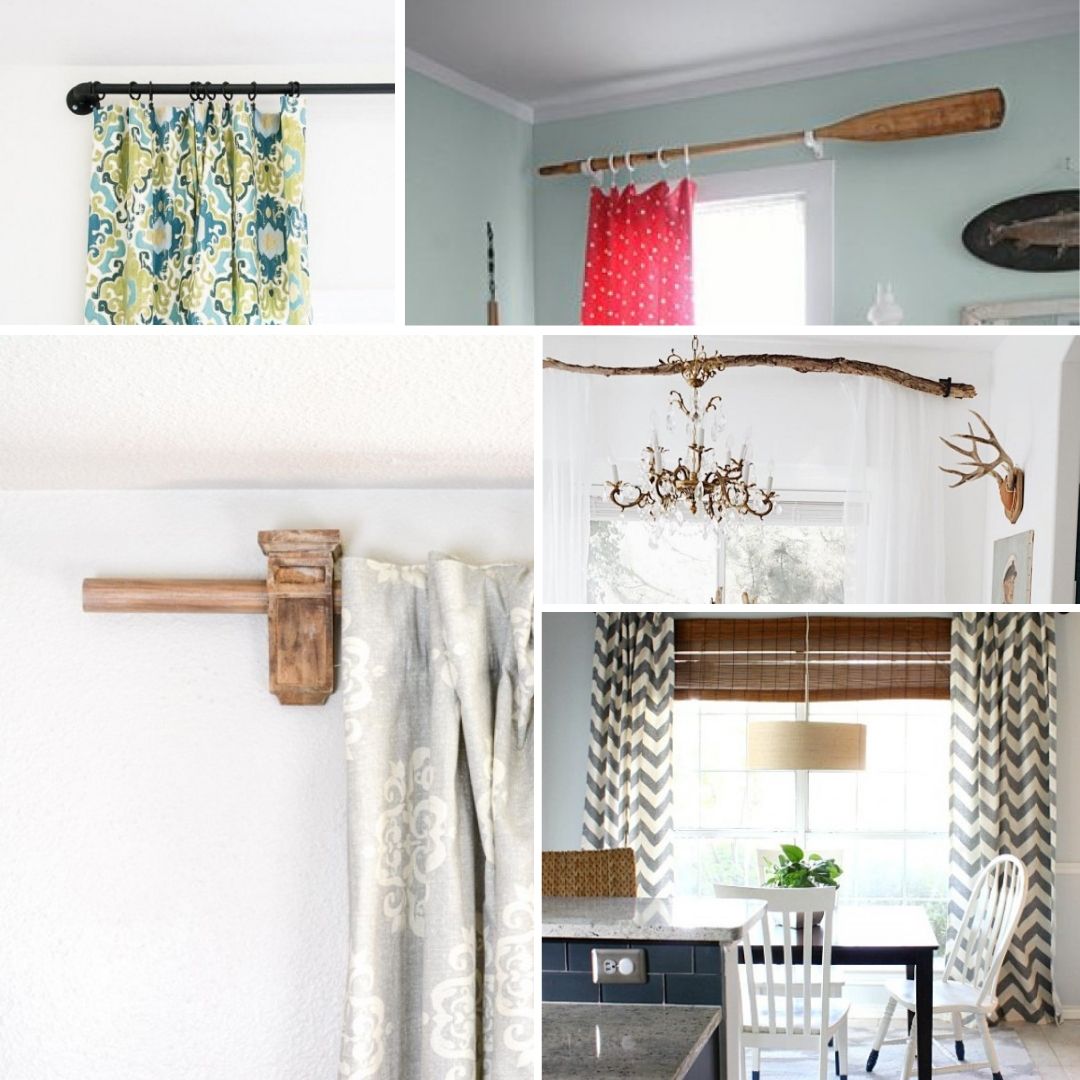 Make a DIY curtain rod for your blackout curtains. This is a fun way to get creative and save money. All you need is wood, paint, and curtain hooks. You can find stained wooden dowels and brackets readily available for under twenty dollars at any home improvement store.
Add Pom Poms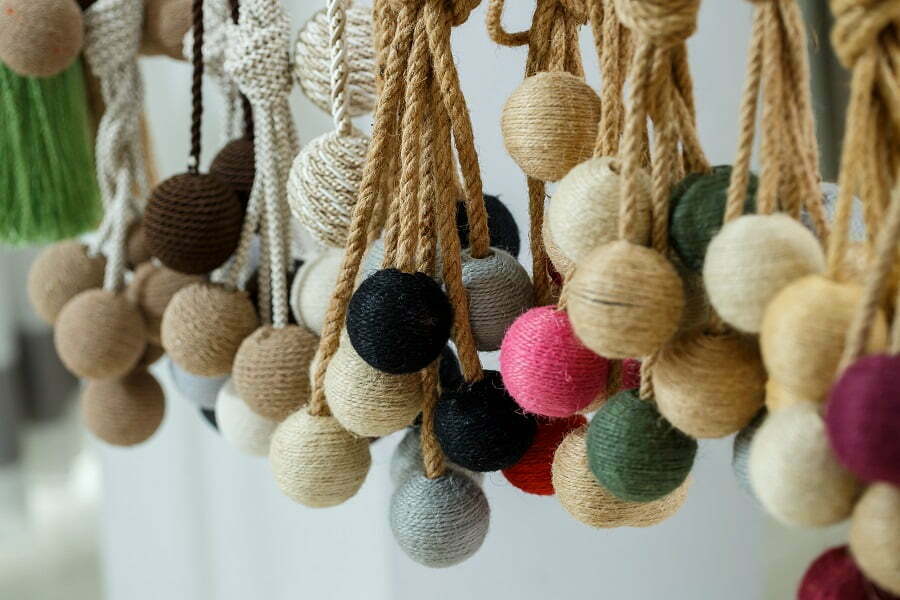 Add Pom Poms to your blackout curtains. This little detail will make your curtains stand out. Pom pom balls are available in various sizes and colors.
Upgrade the Curtain Pull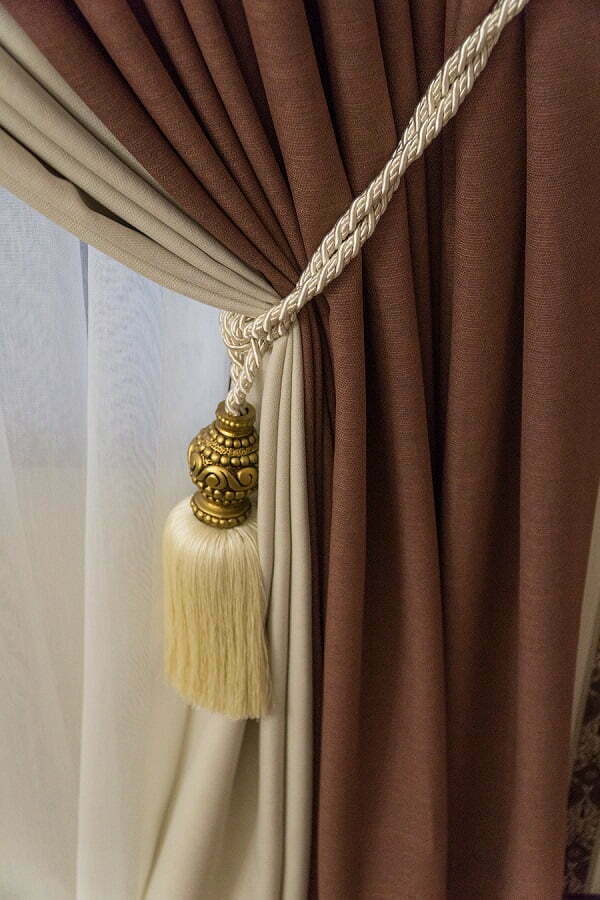 The curtain pull should match the color scheme of your room. A simple white curtain pull works perfectly with most rooms. However, choose a bright red curtain pull if you want to go bolder.
Switch the Direction of Your Curtains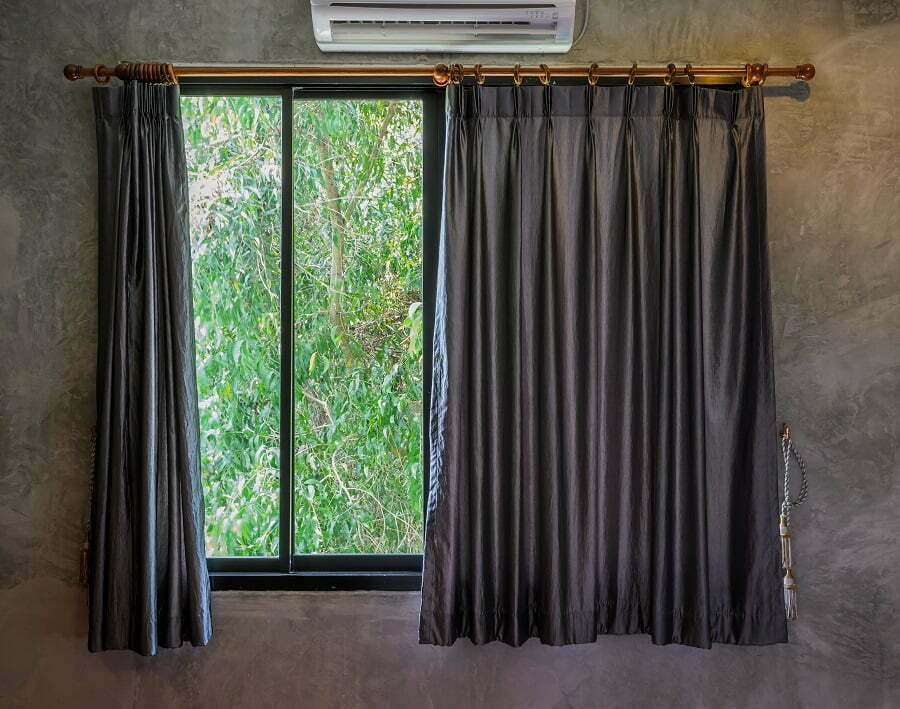 By changing up a look just by pulling the curtains in different ways, you'll add some extra dimension to any space. You'll want to use sheer panels or solid linen drapes for this project because they're easier to coordinate than patterns.
Curtain Heading Styles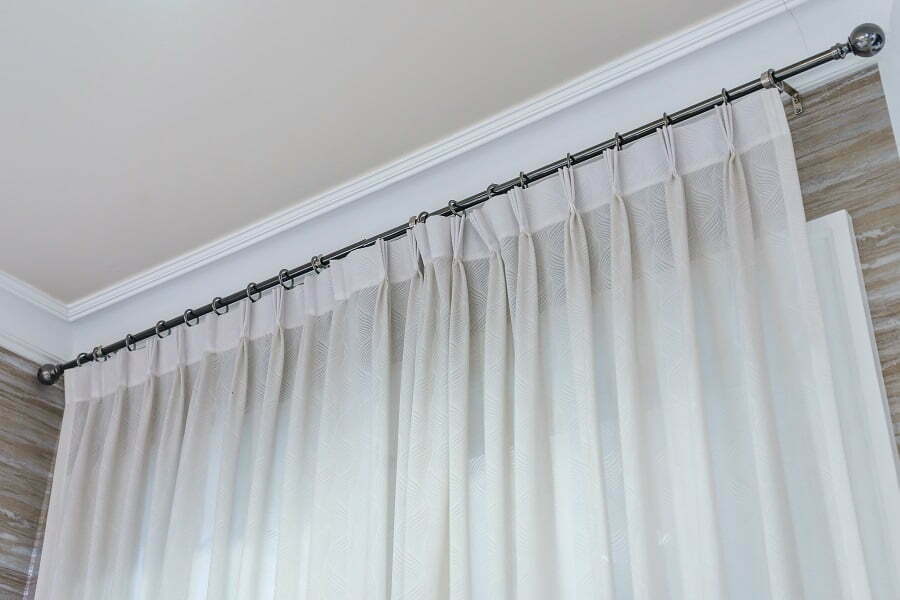 You can change up the look of your blackout curtains by switching their heading styles:
Pencil pleat curtain headings
Eyelet curtain headings
Inverted pleat curtain heading
Dutch pleat curtain heading
New York pleat curtain heading
French pleat curtain heading
You can also add valances to add visual interest to your blackout curtains.
Use Bold Patterns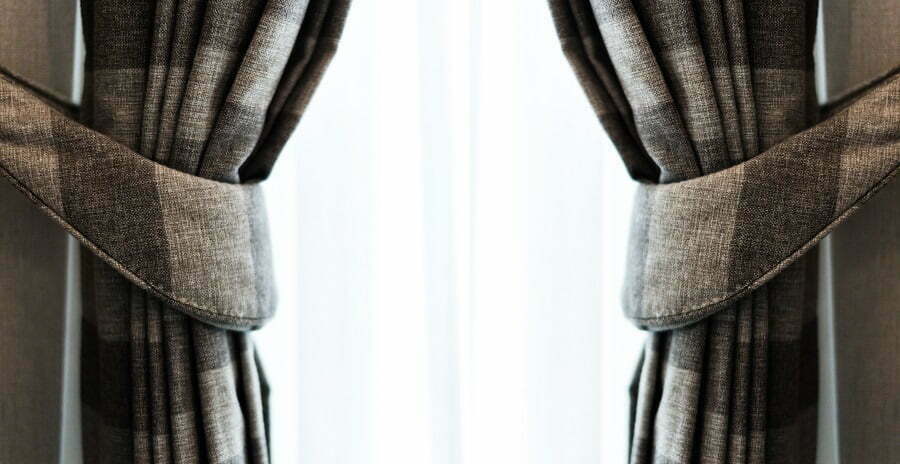 Bold patterns work well with blackout curtains. Use patterns that have a lot of movements, such as paisley, stripes, and polka dots.
Get Creative with Color – Blackout curtains come in many colors. Choose a vibrant shade that contrasts with your walls and furniture. Try mixing patterned fabrics with solid-colored ones.
Add Texture – Texture adds depth to your curtains. Use velvet, silk, satin, or other textured materials.
Create a Contrast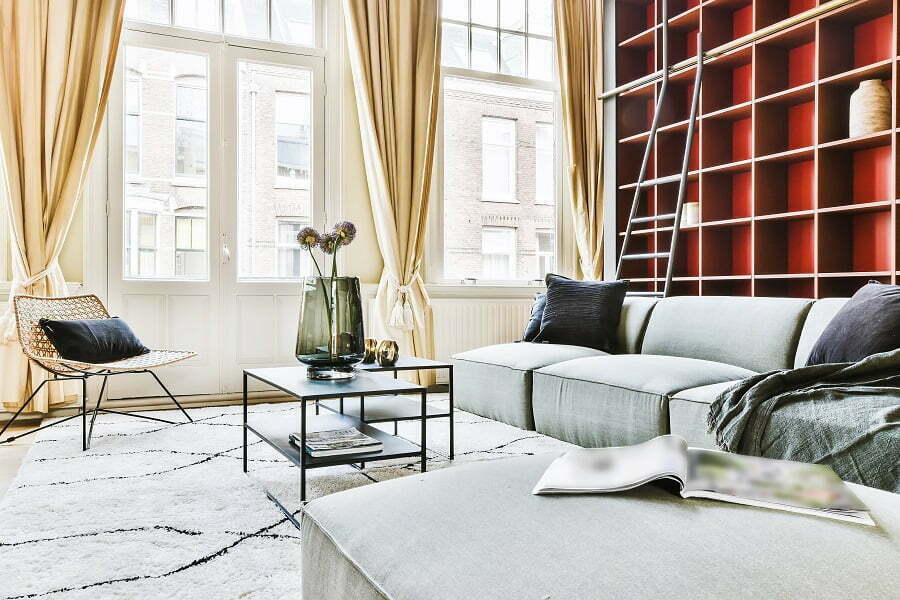 Using two types of fabric on your blackout curtains creates a contrast. The lighter-weight material can be used on the outside and the heavier material inside.
Consider Using Multiple Colors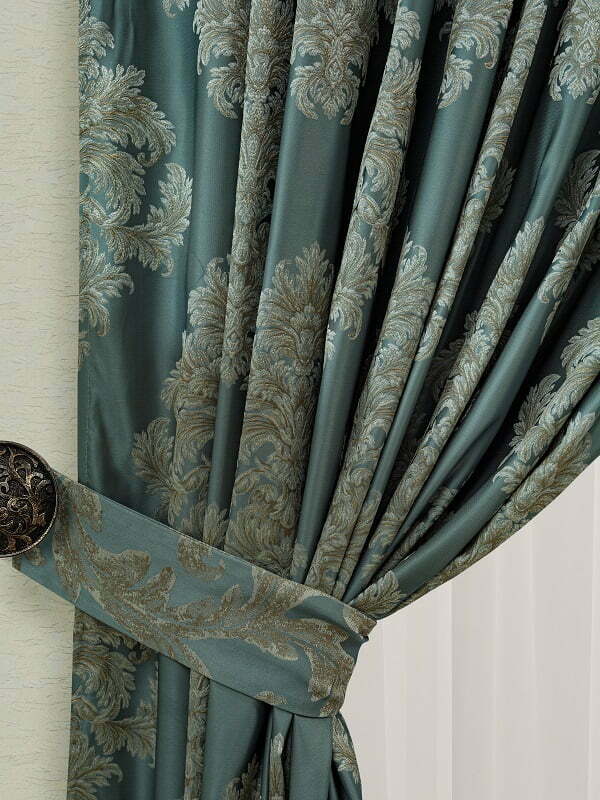 Choose more than one color for your blackout curtains. If you don't know how to coordinate colors, ask someone who does.
Declutter the Area Around the Window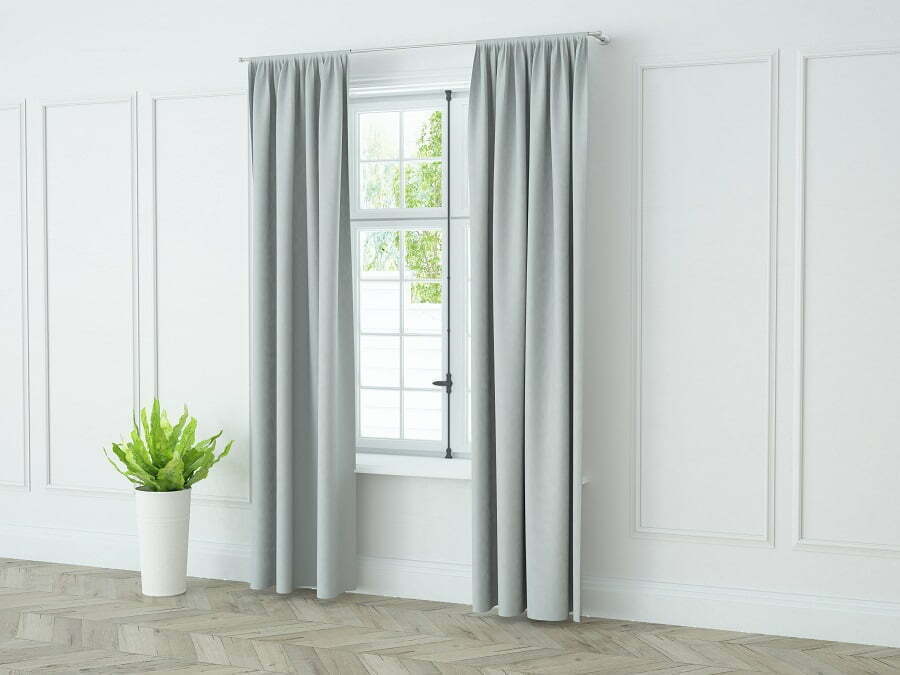 When hanging blackout curtains, keep clutter out of sight. Remove all items from around the area where the curtains hang. Clear off shelves, tables, and countertops, so there's no place for dust bunnies to hide.
Hang Them Straight Up – Straight up means vertical. When hanging blackout curtains, hang them straight up. This prevents the curtains from billowing outwards and creating a mess on the floor.
Hang Them Low – Low hangs give the illusion of height. Hanging blackout curtains low makes them appear taller.
Keep Them Clean – To avoid wrinkles, clean blackout curtains frequently. Wipe down the curtains regularly using a damp cloth and mild soap.
How to Make the Blackout Curtains Look Good from the Outside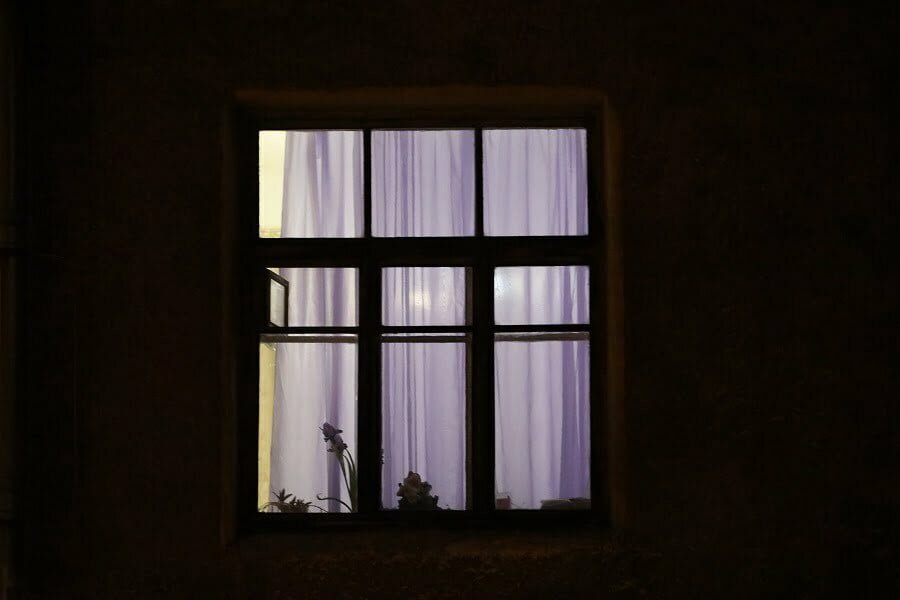 The exterior of your house may not always be perfect. There are things you can do to improve the appearance of your home's exterior. Here are a few tips to help you make the blackouts look great from the outside.
Clean Windows Regularly – Clean windows often to remove dirt, grime, and bugs. Keep window screens clean to prevent insects from entering your home.
Repaint Exterior Trim – If you notice peeling or chipping paint on trim, repaint it before it becomes too damaged. Repainting will extend its life and make it look better.
Install New Siding – Installing new siding is an inexpensive way to update the look of your home. It will also protect your home against weather damage.
FAQ
Are blackout curtains a good idea?
Yes! They'll reduce light pollution, save energy, and cut down on glare. Plus, they're easy to install.
Do I need to replace my existing blinds?
No, but if you want to switch to blackout curtains, you might want to consider replacing your current blinds.
How much space do blackout curtains take up?
Most blackout curtains measure about 2 feet by 4 feet. You can buy smaller sizes, though.
What type of curtain rod should I use?
A standard curtain rod works best when installing blackout curtains. Most rods are adjustable, which allows you to change the length of the rod depending on your needs.
Can I use blackout curtains in the bathroom?
Yes, blackout curtains are ideal for bathrooms because they block light and heat.
Which way should blackout curtains face?
Blackout curtains should face away from the sun since sunlight can cause fading.
Recap
Liked this article? Here's what you can read next: