Last updated on February 22, 2020
Want to customize your mailbox post? Here are some terrific ideas that will turn your mailbox into the envy of neighbors.
People get a bit worried when it comes to customizing their mailbox. And there are grounds for that – it has to meed the default standards, or your mail company may stop delivering mail to you. It's not rocket science, though, to meet their requirements. And at the end of the day, you can reuse your old box too.
So, you can absolutely build a custom mailbox for your house and replace that builder grade basic post you've received from the mail company. You are allowed to do that and you should. Everyone talks a lot about the curb appeal and the design of your porch and front door. But the mailbox is what actually greets your guests way before they enter your property!
There are some things you need to know for your new box to meet the standards.
What are the dimensions of a mailbox post? The standard post height is 41 to 45 inches. That's the height at which the mail entry must be above the ground. It should also be set back 6 to 8 inches away from the curb or the edge of the road. The size of the mailbox itself has no requirements, as long as the postman can put mail into it. If in doubt, you should always call the post office and clear things up.
Now, let's make it beautiful!
What's Inside?
Scale Model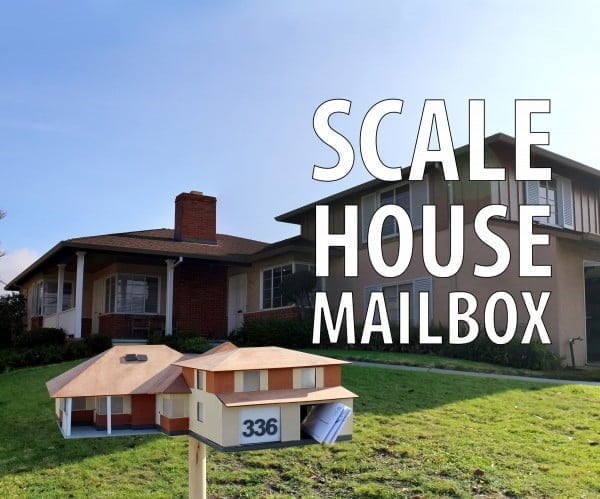 How about a mailbox that is a near-exact scale model of the house where you live? Take measurements to make it look realistic. Include lights inside that use solar panels to light up once it's dark. Check out the article to find out how to do it.
Mail Swing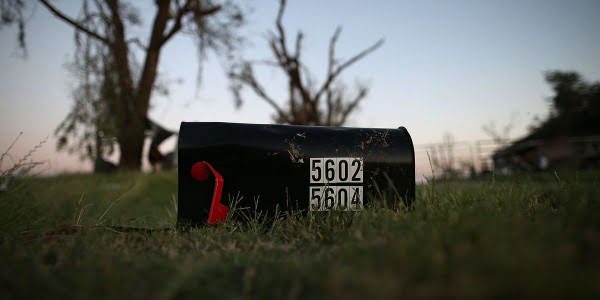 If you want to minimize damage to your mailbox, create a Mail Swing. This consists of a free-swinging, socketed arm that is crafted from galvanized steel. The arm will absorb the impact by swinging 360 degrees. If you're constantly replacing your beat-up mailbox, here's what to do. Follow the article to find out how to do it.
Cedar Post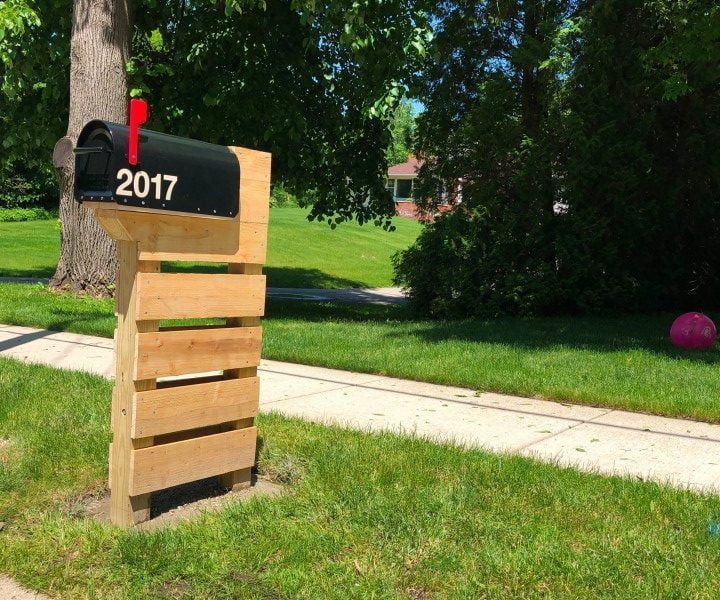 This mailbox is designed out of cedar boards and galvanized brackets and screws, and a 50-pound concrete bag. The wood panels, concrete, and galvanized parts make it sturdy. Check out the link for the full details.
Mailbox for Duplex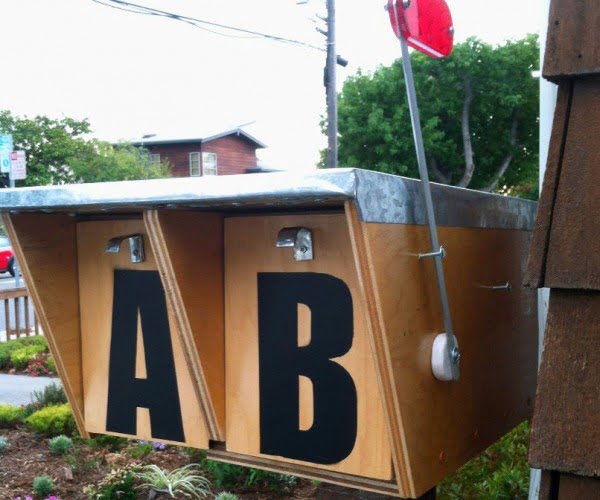 To make duplex mailboxes, use your existing ones as a guide. You'll need the size regulations from the USPS website. Re-purposed wood and sheet metal are a great thing for it, along with reflectors for the flag and numbers. See the article to see the complete guidance.
Mid-century Modern Mailbox Post and Address Sign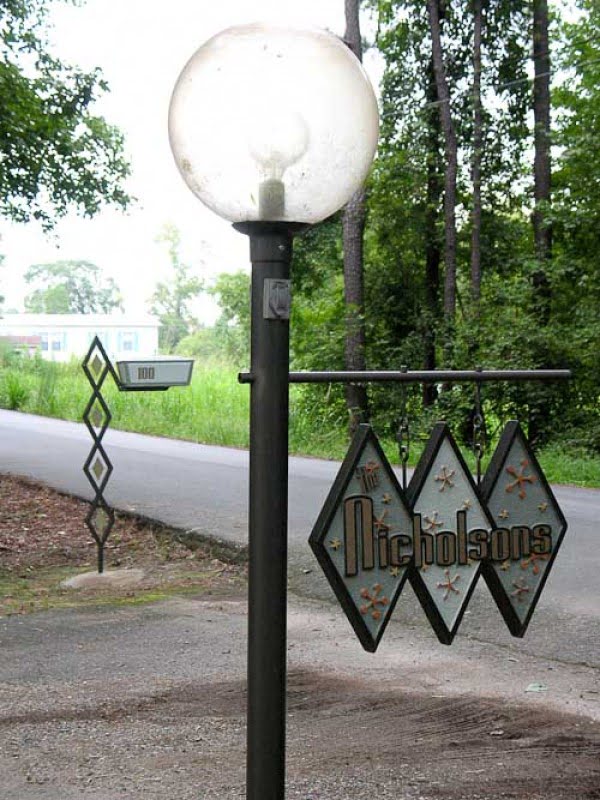 Use a computer program to design your address sign, then cut it using a computer or by hand. It should be on rubber backing, then cut and sanded to the desired shape and size for a neat 3D design. See the tutorial to find out how to do it.
Reclaimed Wood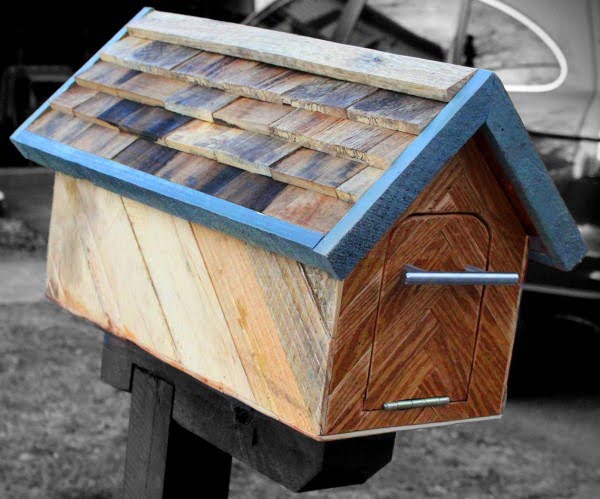 Create a mailbox and post from wood you can find that doesn't serve a purpose. You also can use hardware this way. Sand and buff it as needed and paint it to your tastes. Check out the tutorial for the complete plans and instructions.
Repurposed Bicycle Sprockets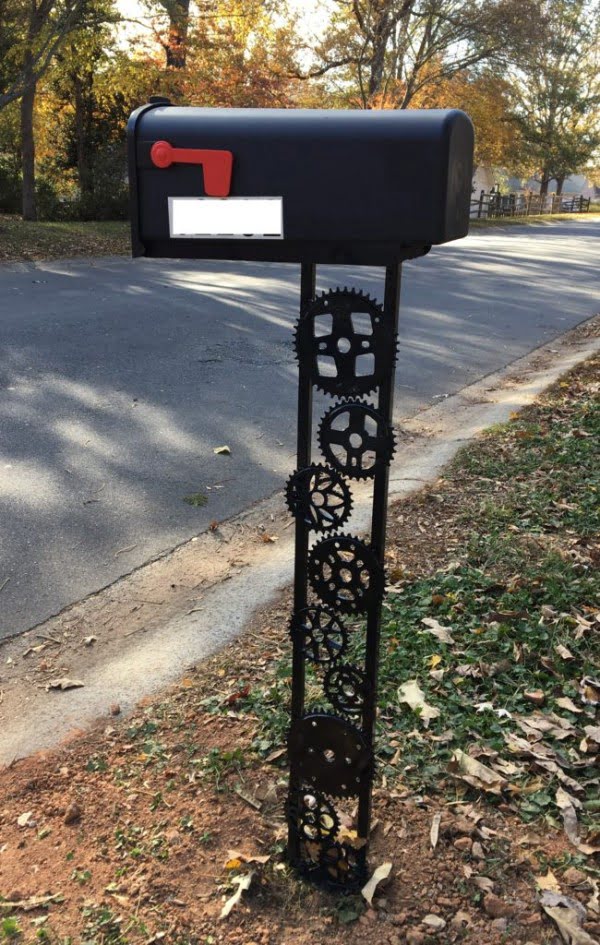 It's fun to use old bicycle parts welded together to create a steampunk-style mailbox post. It can be tricky to weld it together, but well worth it in the end. See the article to get the entire guidance and instructions.
Paneled Post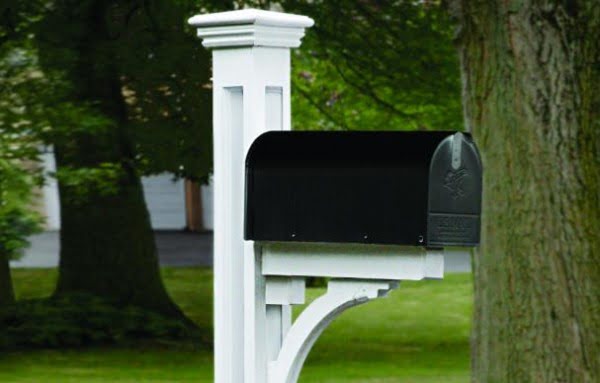 Take some basic lumber and trim to create a sophisticated post that will be the envy of your neighbors. You need to have minimal carpentry skills and the ability to dig into the ground a bit to create this post. Read this website for the full guidance.
Custom Makeover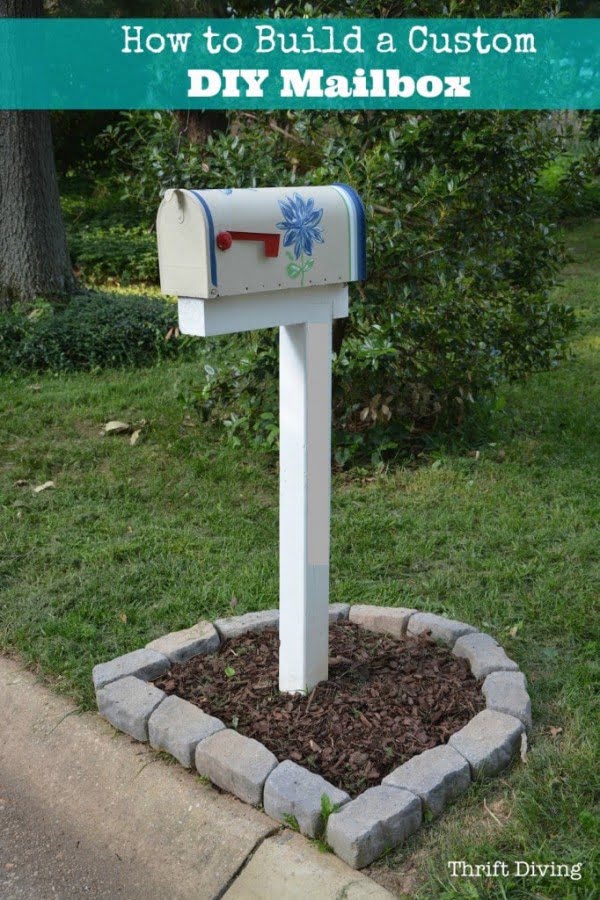 Take your old mailbox and customize it, so it looks as good as new. You need some concrete, a few tools, a stain or some fresh paint and maybe some replacement numbers and a flag. Check out the link to get the complete plans and instructions.
Cardboard Mailbox for Kids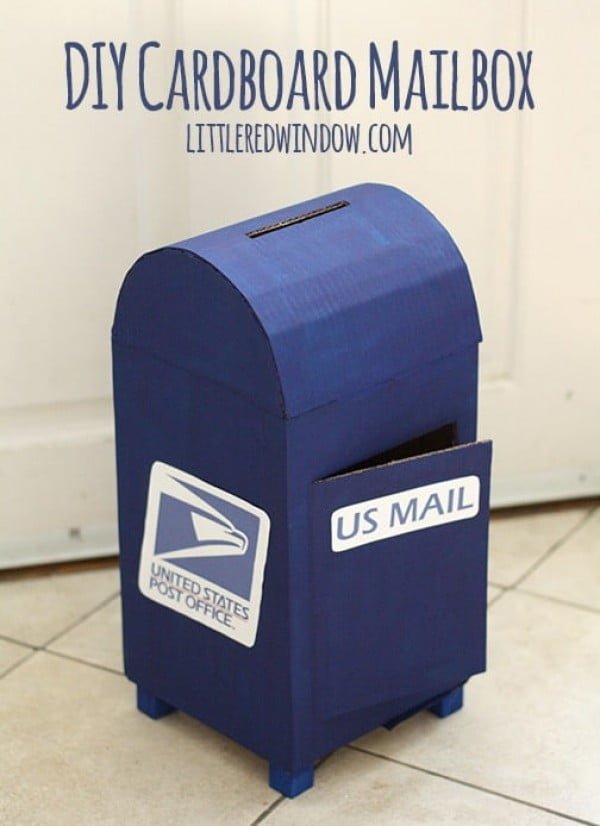 And lastly, we couldn't help but include this adorable kids mailbox on this list. It's not a real mailbox but it's a simle project you can do with the whole family and your kids will love it.
You need a medium-sized cardboard box, and tools and supplies to cut the right shapes and paint it blue and white. Your children will be delighted to send each other "mail"! Check out this website to find out how to do it.
Liked this article? Here's what you can read next: