Last updated on September 20, 2022
These aren't just makeovers but complete DIY furniture transformations – repurposing and upcycling an old thing to give it a new life.
What's so attractive about transforming a piece of furniture — one that you might pick up in a used furniture store — is that first, you can do it yourself. And secondly, you can save a lot on getting a unique piece of furniture for your home.
You can choose your style too, from rustic chic to traditional and classic, with as much whimsy and decor statement as you see fit. So here are ten amazing furniture transformations with tutorials to try yourself.
Old Dresser to a Bench

This old dresser has seen its day but once you transform it, you get this wonderful classic DIY bench with storage.
Old Bed to a Bench

An old bed with a headboard and embellished leg posts makes an attractive bench in just a few easy steps.
Old Door to a Shelving Unit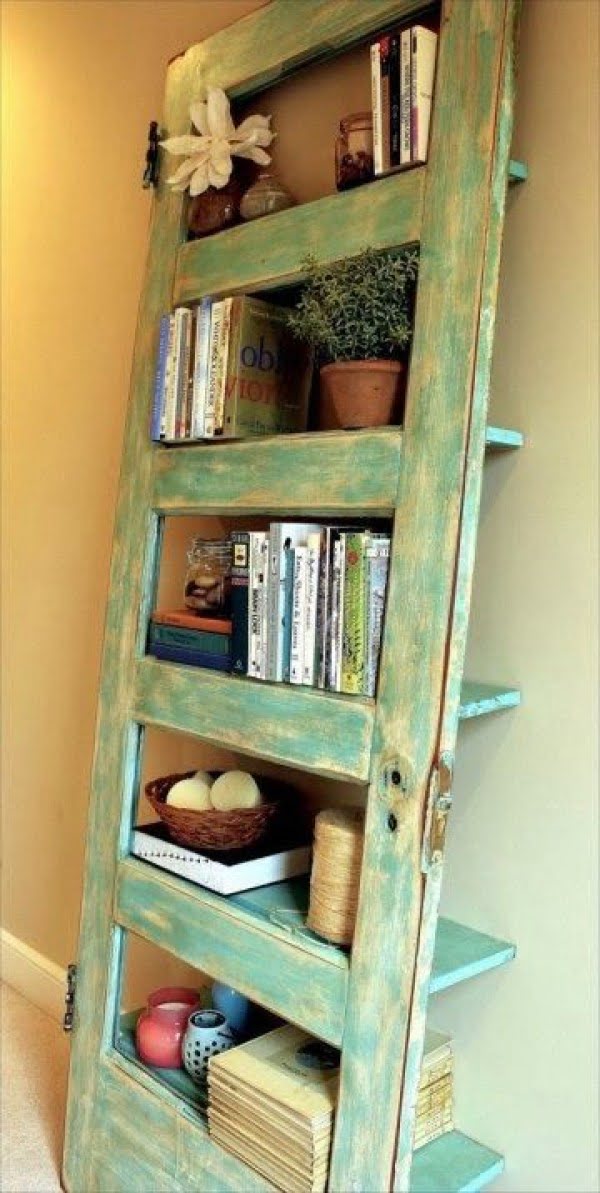 For a great whimsical decor statement turn an old door into a shelving unit that can simply lean against a wall. (Read also about our picks for the best bookshelves for small spaces.)
Old Dresser to a Kitchen Island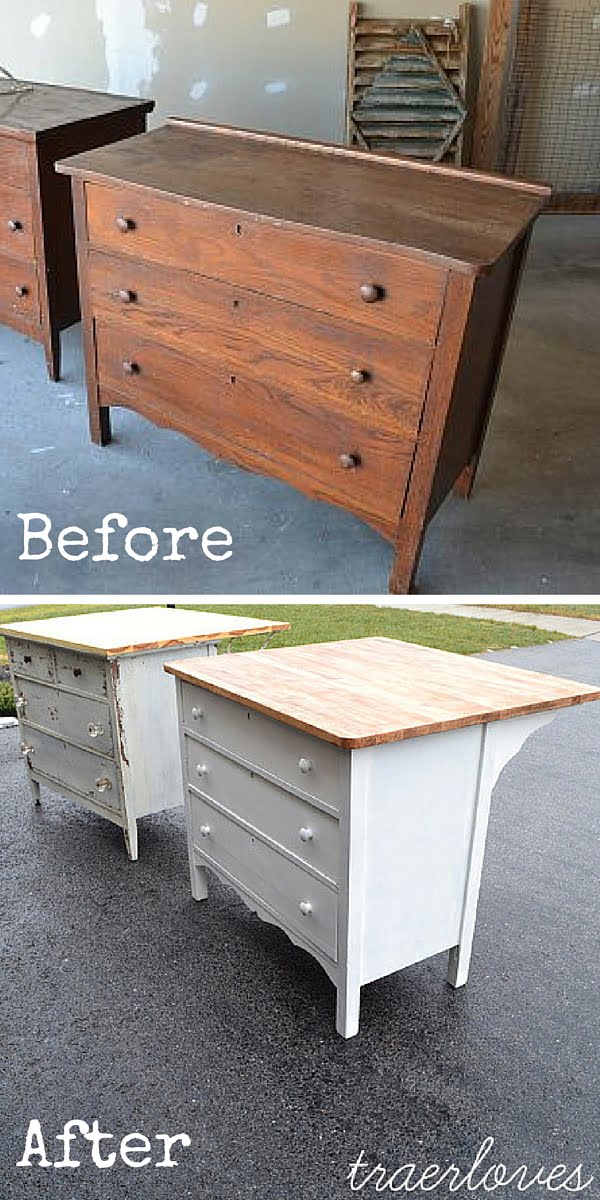 A dresser makes a great kitchen island with just a few handy modifications.
A Bench Out of Two Chairs

In a need of a bench? Here's how you can use two chairs to make one.
Dresser to Mudroom Bench

Add some class to your mudroom or entryway by transforming a plain old dresser into an attractive bench.
Old Dresser to a Wine Rack

This project will add luxe to your home – make a classic style DIY wine rack from a simple dresser.
Headboards to a Bench

A couple of old headboards is all it takes to upcycle them into a beautiful bench for your porch.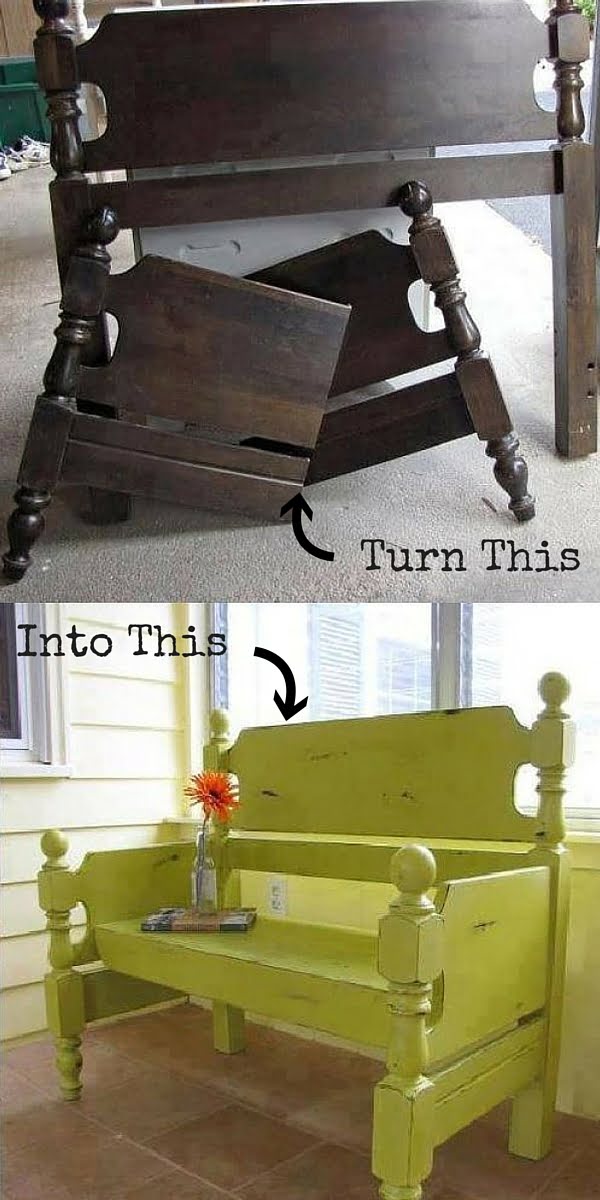 Another great example of the same idea.
Old Coffee Table to a Bench

You may want to retire that old coffee table (especially if has a few stains and scratches too many) and turn it into a beautiful bench.
Old Filing Cabinet to a Garage Storage Unit

A filing cabinet provides the perfect frame for a storage unit to keep various tools and household items in your garage.
Recap
Liked this article? Here's what you can read next: