Last updated on March 9, 2022
Here's how you can choose the right garage tiles and renovate your garage flooring. Read on!
The garage often plays the role of not only a "home" for the car, but also serves as a workshop, that is, the floors and walls will be significantly affected. This is the weight of the car, and the moisture with dirt getting into the wheels and body, spilled gasoline with oil or a washer, and shock loads from a falling heavy tool.
The floor and wall must be able to resist all these influences, maintaining a decent appearance for as long as possible. One of the most suitable options is the tile, but how to choose the best one?
Let's find out together which tile for a garage on the floor or wall is the most suitable.
What Elements to Consider?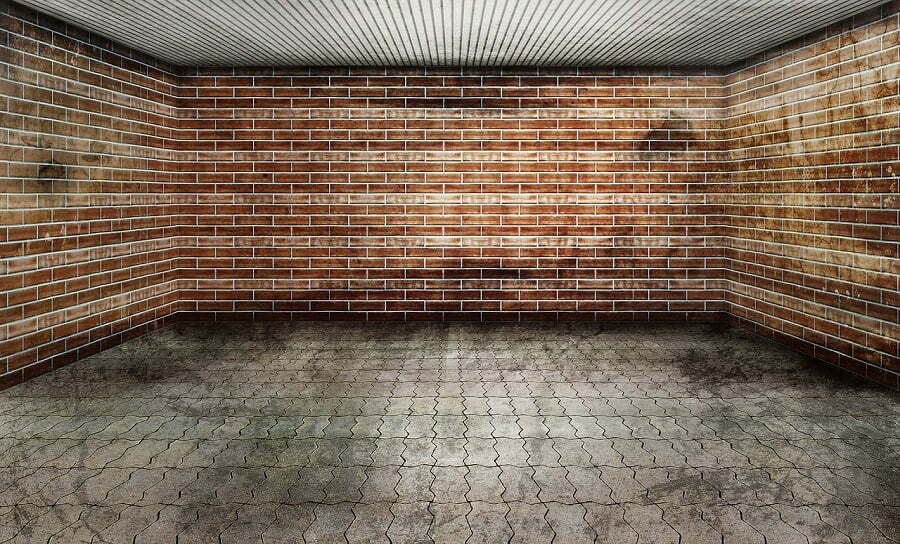 The first thing we need to consider is that the garage tiles are heavily used. This means that the tiles must be more resistant, withstand strong and constant movements. High traffic products are particularly recommended for environments that are close to the outdoors or walked through, and the garage is one of the most used spaces.
It is recommended to use porcelain stoneware tiles because this material offers a wide variety of designs, colors, and formats to give your garage a unique ambiance. With porcelain stoneware tiles, you can imitate various natural elements such as wood, stone, granite, or marble; these are widely used esthetic choices according to modern trends. In addition, porcelain stoneware
tiles are very resistant to liquids and temperatures, which makes them a great ally when you have a vehicle in our garage.
You can also use ceramic tiles that are durable and easy to clean. Always remember that the garage is a high-traffic area. If you do not want to install tiles, another option is to have your garage tiles made of concrete. In this case, you will need to do a good smoothing treatment to avoid rough surfaces.
Modern Trends for Garage Tiles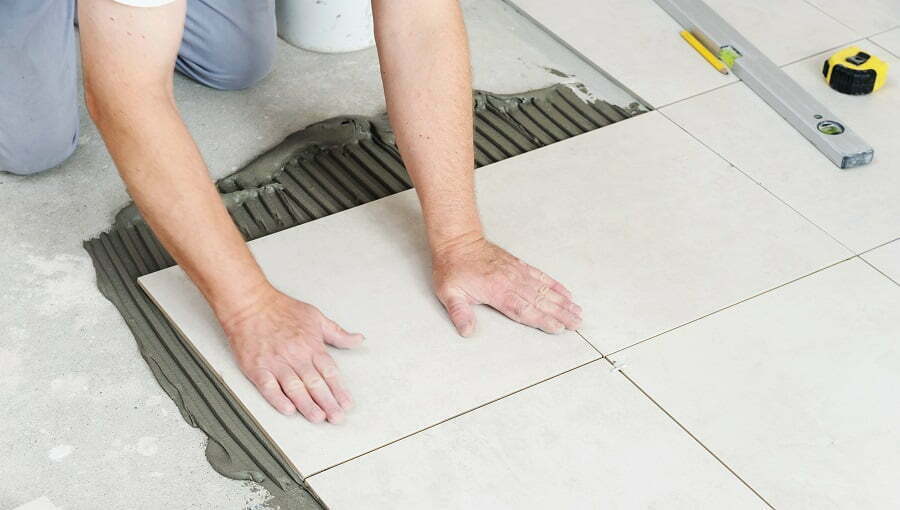 When choosing the type of porcelain or ceramic that we want to install, color plays an essential role. First, you should try to choose a color palette that matches the floors and walls in the rest of the house, because a very good contrast can create a pleasant feeling. According to the modern trends for garage tiles, it is very important to use natural elements or elements that simulate nature. That is why similar wooden tiles are a widely used option.
If you prefer something more classic for garage tiles, white tiles always go very well with garages and allow us more variety when it comes to changing the color of the walls. Another widely used color is gray, which has become a classic for these environments. This simple and neutral color adds an elegant touch to our garage.
Moreover, it is also important to consider whether it is a completely enclosed garage that only receives artificial light, or if it has some sort of connection to the outside that lets in natural light. Choosing dark colors is not recommended for fully enclosed environments, as they give the impression of a small space.
Liked this article? Here's what you can read next: