Last updated on May 25, 2022
Planning to re-tile your exterior space? Use low-maintenance porcelain tile to cover your patio and patio. Here are the reasons why it's a great idea. Read on!
Porcelain tile has a lot going for it. From its durability to its low maintenance, porcelain tile is a great choice for backyard patios or outdoor courtyards. This article will explore some of the many reasons porcelain tile works great in outdoor spaces. So read on to see how porcelain can help you upgrade your outdoor tile style.
Easy Maintenance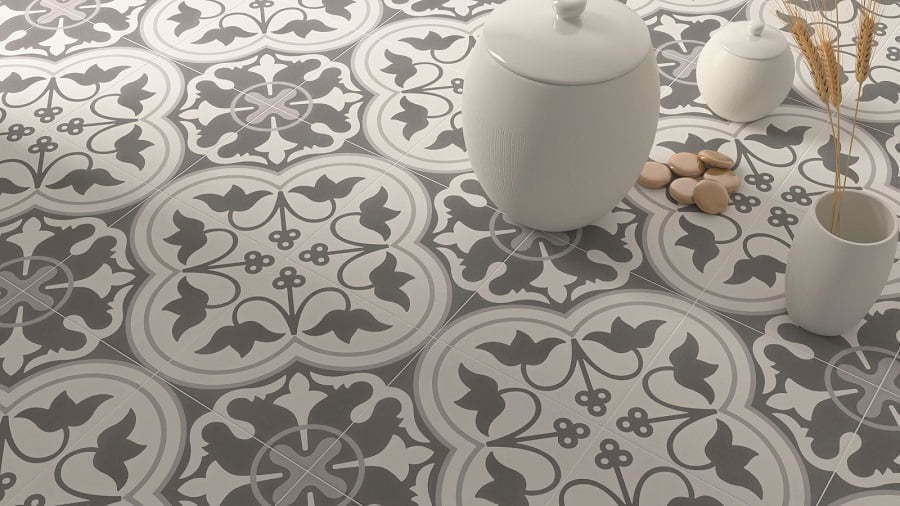 When it comes to cleaning and maintaining, porcelain tiles are among the simplest to take care of. Unlike many other types of outdoor flooring options, porcelain tiles will not effloresce, which refers to producing a whitish buildup that is hard to remove. Also unlike other types of stone flooring, they will not be damaged by regular household cleaning products. So go ahead and scrub away.
On top of this, porcelain tiles do not stain easily. An occasional pressure wash with a light household cleaner will always do the trick in keeping your tiles squeaky clean and looking ready for their close-up. Warm, soapy water can also be used to clean porcelain tiles, making them an environmentally friendly option as well.
Durability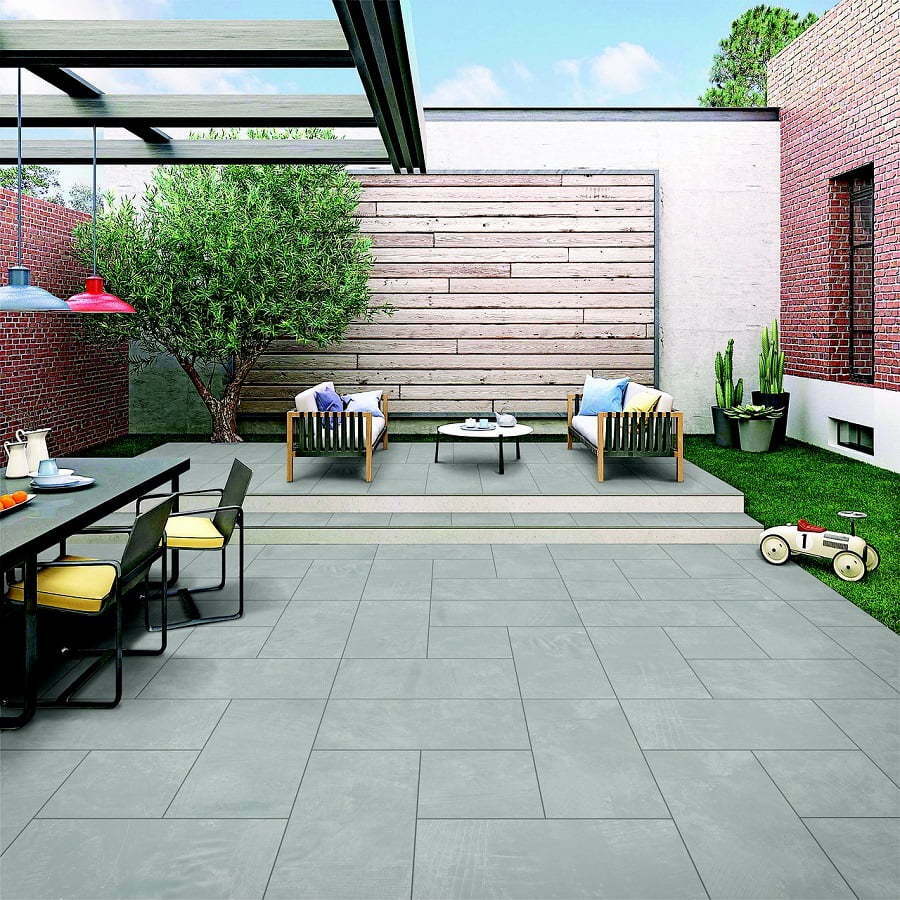 No matter what nature throws at them, porcelain tiles are a top option when it comes to durability. Porcelain tiles are scratch resistant, and because they're fired in very hot temperatures, they are virtually impenetrable. This keeps dirt particles from getting stuck in their surfaces, in turn helping avoid the build up of moss or mould.
These tiles can also hold up against just about any weather condition. In countries like Canada where the winters can be long and harsh, porcelain tiles will never crack as they are water resistant. In summertime, porcelain tiles are a good go-to choice since they will not fade in sunlight. From patio furniture, pets, snow and heat, porcelain tiles can stand up to it all and stay looking great for years.
Sheer Beauty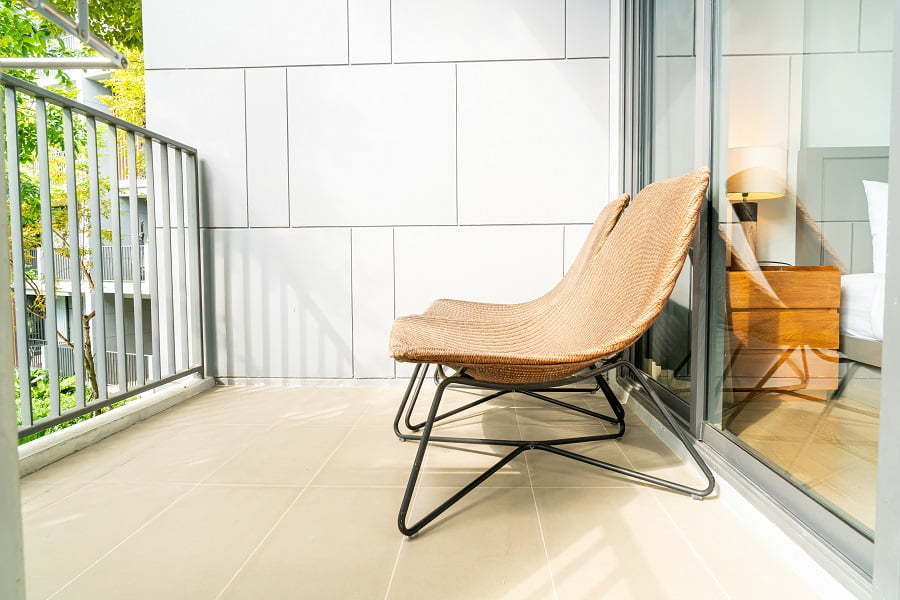 On top of easy maintenance and durability, porcelain tiles simply look great in outdoor areas.
Custom sizing allows you to choose from a number of patterns to create personalized effects in your outdoor space.
They are also very easy to install. Since they are manufactured, they are built in precise dimensions to fit together perfectly. Because of this, they can also be laid on top of a variety of bases, be it sand, gravel, concrete or grass. Did we mention they're slip resistant too?
Out On the Tiles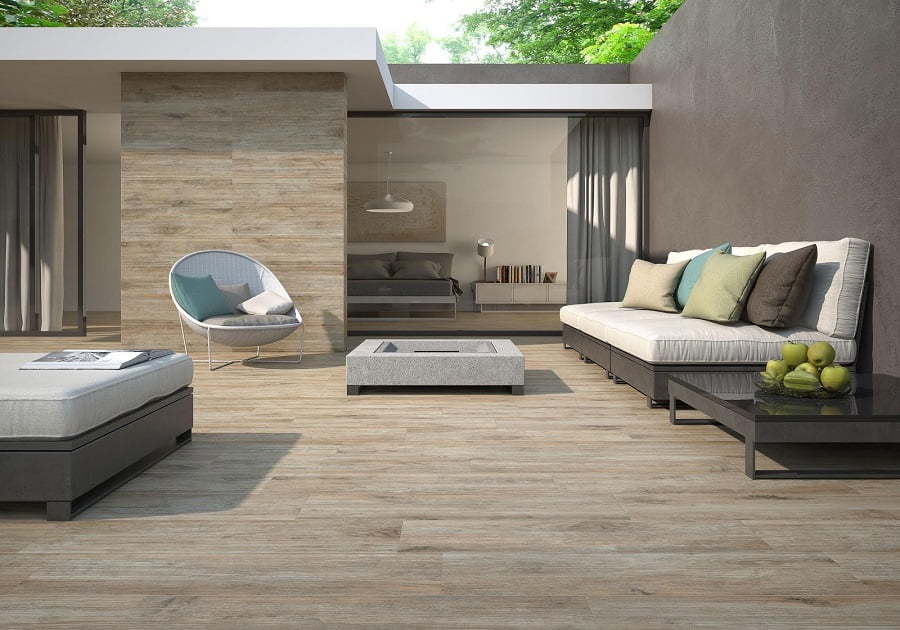 While we could go on and on about the benefits of porcelain tiles for exterior spaces, we think you get the picture. From their low maintenance and durability to their great looks, porcelain tiles will give your backyard a makeover for many years to come. Check out Sarana Tile's great selection of porcelain tiles to get started on your next patio project.
Recap
Liked this article? Here's what you can read next: