Last updated on October 15, 2023
We have identified five major players among the automatic soap dispenser manufacturers. They are the trendsetters that the retailers follow.
While you will find many automatic and touchless soap dispensers on Amazon, Target, Home Depot, etc., you'll notice that among white label and unbranded products, a few brands stand out. We have singled them out in this industry report.
Simplehuman Soap Dispensers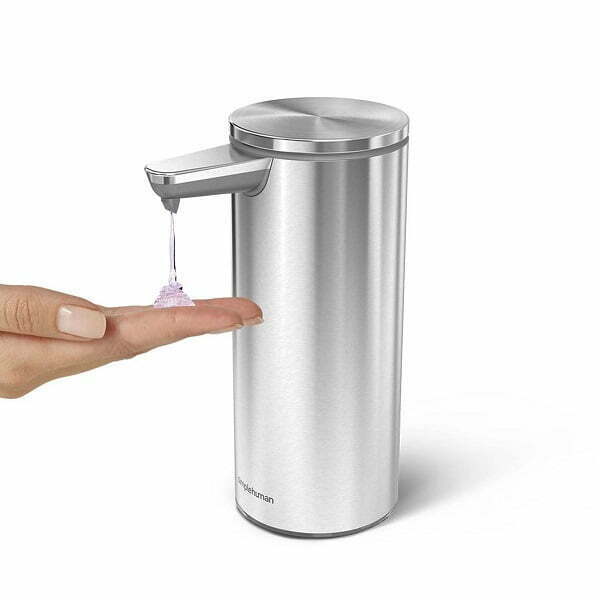 Simplehuman brings innovation to the routine. They find new and better ways to achieve basic but essential daily tasks with the help of new technologies. Everything they make impacts the environment, so they only make products that people need and appreciate. They want to enhance lives and not feed the landfills.
Simplehuman liquid sensor soap pump has no germs or smudges left behind, and its tubing pump ensures a precise and consistent flow.
The air-induction pump unique to the manufacturer is specially designed to inject just the right amount of bubbles into the soap for consistent rich, thick, creamy foaming soap. The unique pulse mechanism has direct-intake valves and a smooth, low-friction plunger to give soap or sanitizer less effort than regular push pumps.
Secura Soap Dispensers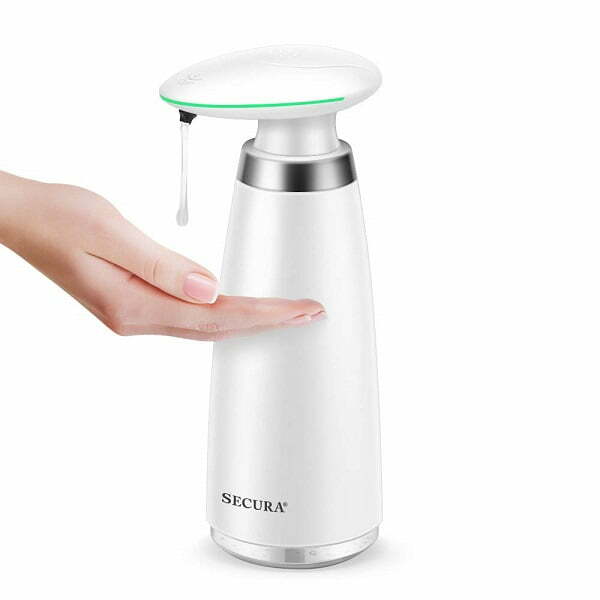 Secura is a leading small appliance manufacturer in the US. Their products are top sellers on several online shopping services and in large national retailers.
You'll find high-quality products in the kitchen, health, and beauty areas. The products come with warranties and excellent customer service.
Secura soap dispensers are made with touchless technology using IR sensors and a battery-operated design.
Hanamichi Soap Dispensers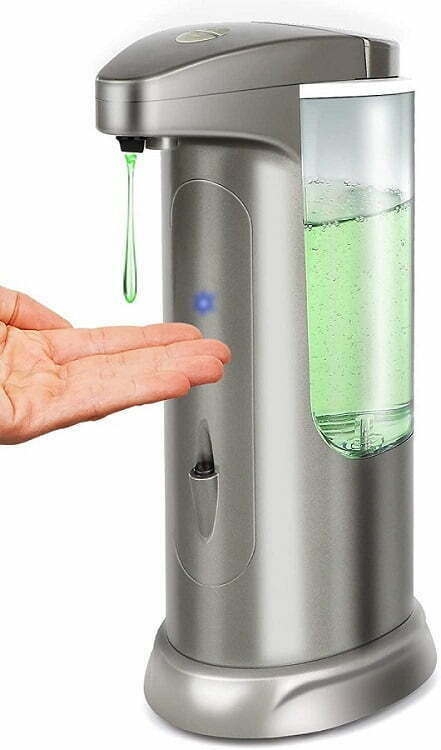 Hanamichi is a relatively new but popular brand that makes touchless soap dispensers. They use the PIR sensor technology and waterproof design of their gadgets.
The manufacturer offers a 12-month warranty on their product.
Umbra Soap Dispensers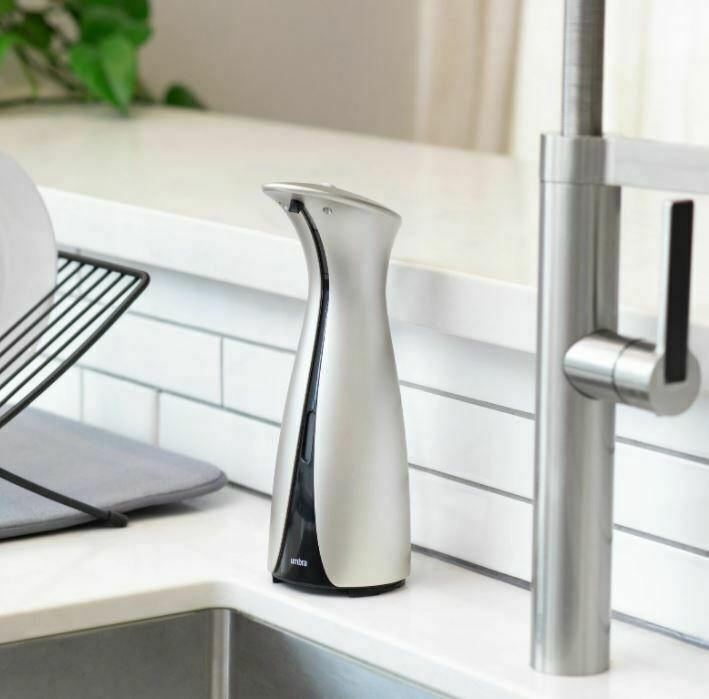 Umbra was born from the desire to create products for every home and original design. The designers at Umbra bring thought and creativity to everyday items. To push boundaries in their approach to the original design, they pull inspiration from the global marketplace. Umbra soap dispensers are modern and unique. The gadgets pack the industry-standard features (touchless, battery-operated, soap pump) and offer a different design.
Everlasting Comfort Soap Dispensers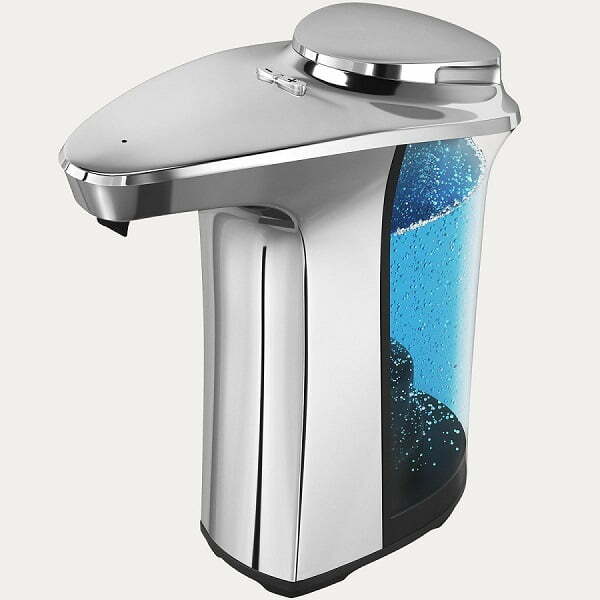 Everlasting Comfort is a company that boasts ample media coverage. Indeed, you will find their products mentioned in many popular online magazines. It makes them one of our favorite choices. When it comes to soap dispensers, they offer all the standard features and a trendy look. They offer a 2-year warranty which is above the industry average.
Automatic Soap Dispenser Technology
Infrared motion sensor: The soap dispensers are triggered by the movement of your hands. The pulse can be detected if you place your hands below the dispensers, but it won't work if you remove them.
If you're not familiar with this technology, you may lose a bit of time trying to adjust the distance between your hands and the dispensers. It takes practice to get used to.
Photosensors: It is the most common and accessible technology. A source of light and a laser beam can be used to turn on the soap pump. To allow enough time for the dispensers to see your hands, keep them in place.
Air induction technology: It was developed by Simplehuman, a producer of homeware. The soap is infused with microbubbles, and you can control the amount of air.
LCDs: A great way to show the amount of soap left in the dispensers.
Anti-drip valve distribution system: This feature prevents water dripping when there's still some soap left in the dispenser.
Waterproof design: These devices have been tested under extreme conditions such as rain, snow, humidity, etc.
Automatic option: You don't need to press any buttons to start pumping. Just put your hand over the infrared sensor and wait until the device turns itself off.
Pump type: There are two types available; one uses an impeller while another uses a piston. Both options provide excellent performance.
Dispenser volume control switch: If you want more or less soap, move the lever up or down for the adjustable volume settings.
Refillable bottle: Most models include refill bottles, so you don't run out of soap too quickly.
FAQ
Can you use Dawn dish soap in the Simplehuman soap dispenser?
Yes, many users have used Dawn dish soap with Simplehuman soap dispensers.
Recap
Liked this article? Here's what you can read next: