Last updated on October 12, 2023
Sometimes, taking the do-it-yourself route can save you a ton of money. But, without the right planning in place – and if you're not sure what you're doing – you can risk it turning into a horror story that drains you financially, leaves you feeling defeated, and can even put your health and safety at risk.
DIY projects around the home can be fun, a great way to put your own stamp on your place, and an awesome method of saving money while turning your house into the home that you've always wanted. But, if you're wondering when to DIY or not – whether it's a good idea to tackle a home improvement project yourself or outsource it to a professional, do your research first. The last thing that you want is for your DIY project to end up being a massive source of worry and stress.
As a general rule of thumb, if you have no idea what you're doing, or if you could potentially put yourself in danger by taking on a DIY job, it's probably not worth it – get a professional instead; it'll probably end up being cheaper in the long run anyway as you can rest assured that the job will be done correctly.
If you want to save money and get stuck into doing things yourself around your home, we've put together a list of handy projects that are perfect for DIY'ing – and some that are probably best avoided when it comes to doing it yourself.
Great DIY Project Ideas
Painting & Decorating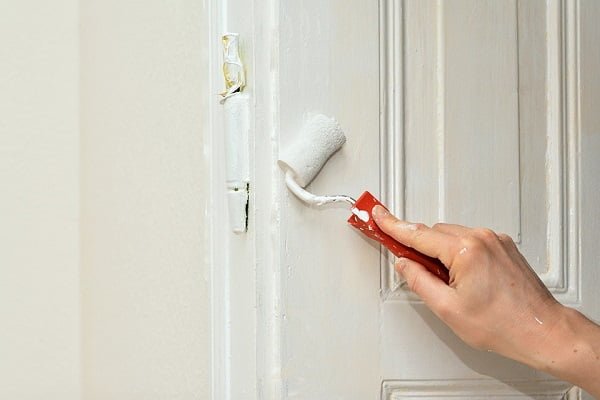 Cosmetic changes to your home are usually a safe DIY bet – although if you've never done anything like this before, it's always worth taking some time to learn how to do it properly. The good news is that YouTube is a treasure trove of tutorials when it comes to DIY painting and decorating, with videos that you can watch to learn how to prepare your walls, how to hang wallpaper, getting paint on the wall evenly, painting around edges neatly, and much more.
Painting

is a popular job for homeowners and even renters (with the landlord's permission of course) to take on as a DIY project. Equipment is readily available and you don't really need any specialist knowledge to do a good job, although it's definitely worth learning how to prepare and prime your walls and some techniques to use when painting to ensure that you get the best finish. But don't worry – if things go wrong, it's an easy fix; just paint over your mistakes!

Wallpapering

is another popular cosmetic job that's popular with DIYers, and with so many different types of wallpaper out there these days, there's something for everybody's skill set. Wallpapering can take a little bit more effort than painting as you'll need to set up a table to paste the paper and hang it on the wall, plus there's the added effort of lining up patterns perfectly, so set yourself some time aside to do this job. 'Paste the wall' wallpaper is a fantastic option if you're stuck for time or don't have a wallpaper table.

Wood staining

is an easy enough job to DIY as well; if you have a patio deck or wooden features around your home like a banister or wooden floorboards, staining them yourself is a pretty easy job that doesn't require a huge amount of knowledge. Just buy the product you're planning to use, read the instructions carefully, and away you go!
Minor Plumbing Work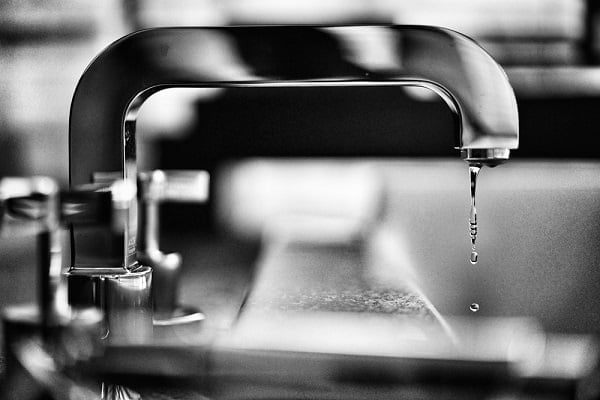 It's important to be careful when it comes to plumbing work, as anything too advanced could require a professional. Minor plumbing work usually includes:
Installing a toilet – This is a job that's not usually that difficult to DIY if you have some basic plumbing knowledge. All you need to do is remove the old toilet, fit a new seal around the drain hole in the floor and then lift the toilet onto the floor bolts before jiggling to lock in place. Level the toilet base, then tighten and cap the bolts. Of course, make sure that you turn the water supply off before you start any of this or you could end up with a very costly plumbing job on your hands. 
Fixing minor leaks:

Some minor leaks around your home like leaking sinks or dripping faucets can easily be fixed by yourself. Most of the time it will involve resealing sinks that are starting to leak or changing the washer in a faucet to tighten it and stop the dripping. 

Changing a shower head

– Another easy plumbing job that's simple to do at home. Just unscrew the existing showerhead and install the new one. 
Minor Electrical Work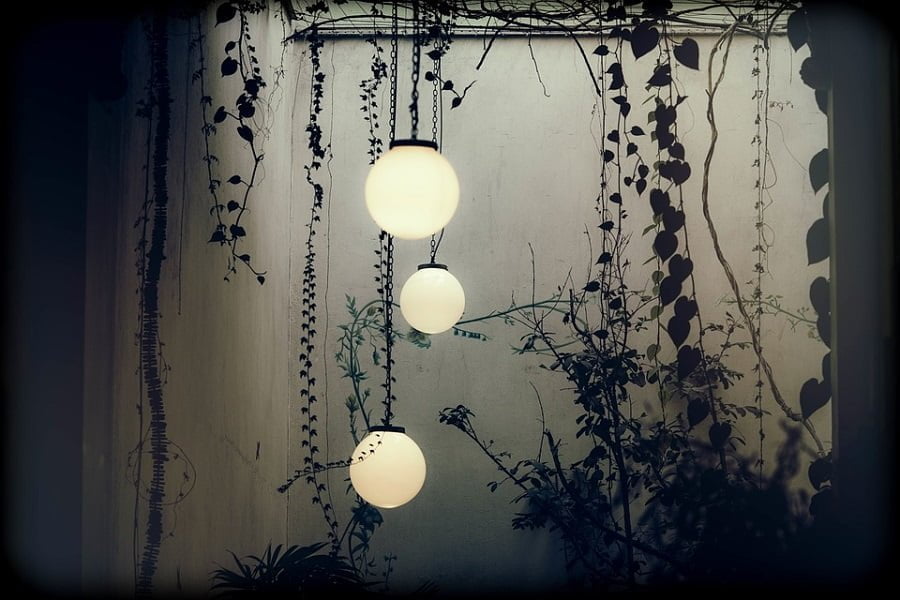 Similar to plumbing, unless you have extensive electrical knowledge, then you should only take on minor DIY electrical jobs around your home; leave the bigger projects to the experts. Bear in mind that taking on electrical work around your home can be hugely dangerous if you're not sure what you are doing, so if you're having to guess how something's meant to be done, it's in your best interests to call out a pro. That being said, the following electrical jobs are usually safe to do at home:
Installing new light fixtures:

With a little bit of knowledge, installing a light fixture on your own isn't a very difficult task. However, if you haven't done this before then it's highly recommended that you research beforehand and consult a high-quality step-by-step guide or tutorial video to ensure that you're doing everything correctly. First, you should always switch the electricity off at the mains and then remove the canopy to expose the wiring and fixture hardware. Then unscrew the black, white, and copper wires to remove the old light fixture. Install a new bracket if necessary and connect the new fixture wires, then secure the new fixture and adjust the length if needed. Finally, restore the power and test out your new light.

This guide

is ideal for a detailed description of each step.

Changing light switch plates

– This is a pretty easy job for doing on your own and can add more interest to these essential yet often boring features in your home. Turn off your electricity at the fuse box and unscrew the old switch plate away from the wall with an insulated screwdriver. Then remove the switch plate by unscrewing the screws that hold each of the three wires in place. Once you've done this, you can install the new switch plate – again, it's a wise idea to use a step-by-step guide or professional video tutorial if you're unsure of the best way to go about this job, and follow the instructions carefully.
Installing Tile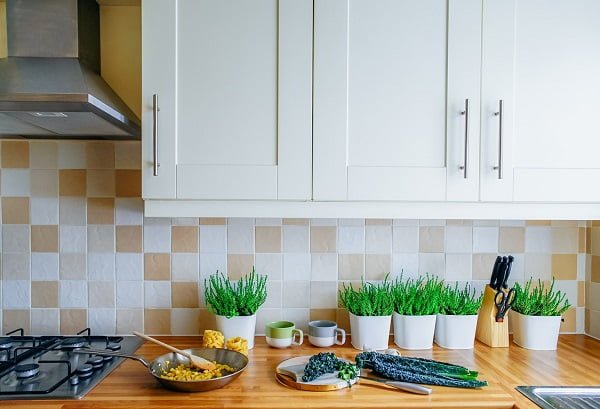 As long as you are careful and work slowly, installing tile on your own can be an easy enough job. It's perfectly do-able to DIY the installation of a new kitchen backsplash or bathroom tiles; just be sure not to rush it and make sure that everything is placed properly and lined up perfectly. If this is your first time installing tile, then it's a good idea to arm yourself with YouTube videos, or read some handy online guides to ensure that you know exactly which steps to take and the pitfalls that you should avoid.
Splashbacks:

With a huge range of different, decorative tiles on offer, a splashback behind your stove or basin can not only protect your walls from damage but also act as a style hero or interesting feature in your kitchen. Before you get started, you'll need to work out the width of splashback you're going to need, use a spirit level to ensure that your basin or stove is straight, and then begin to spread your tile adhesive in horizontal strokes using a notched trowel. When applying the tiles, be sure to put spacers into the corners between them and adjust their position as required. Push the tiles firmly against the wall so that you can grout over them, working the grout into the joints using a grout spreader. 

Bathroom tiling:

Many people don't feel confident doing this job themselves, but with the right amount of patience and precision, you can get good results. Bear in mind that the size of the room should influence most of your decisions, and consider whether you are going to use porcelain or ceramic tiles – porcelain tends to be more hard-wearing, but they are also often more expensive. 

Removing tiles

– removing old tiles is a popular DIY job as it doesn't require a lot of careful precision or attention to detail. Simply use a hammer and chisel to lift the tiles off the wall. However, if you're going to attempt this job on your own, then make sure that you put your safety first – it's not uncommon for bits of ceramic or porcelain to start flying around the room, so wear safety goggles and protective gloves at the very least. 
Projects You Should Probably Pass on to a Pro
HVAC Maintenance and Repair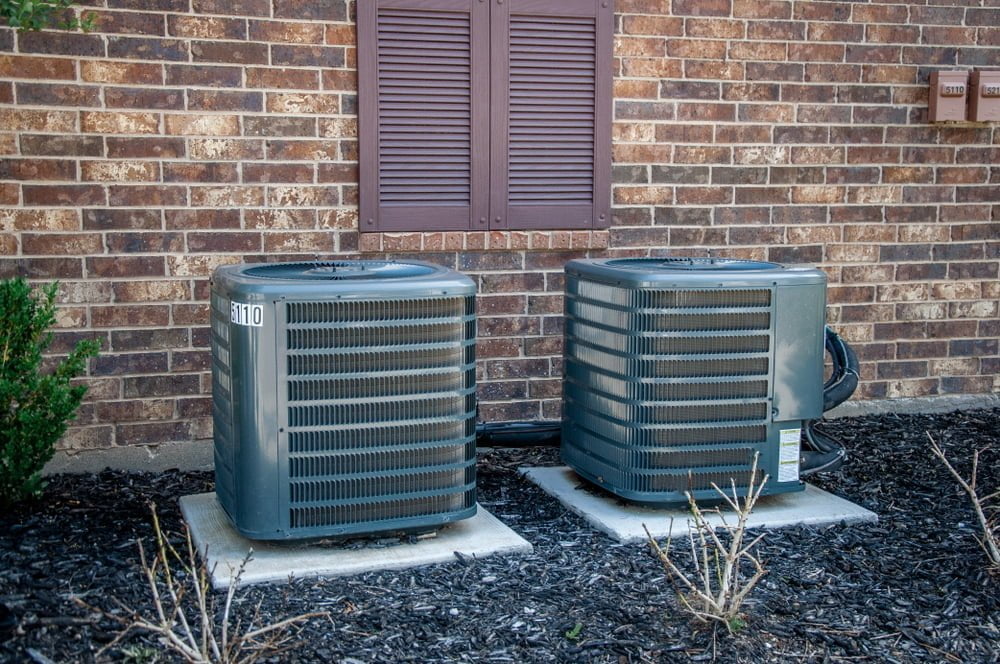 It's important to keep the heating and cooling systems in your home well-maintained and in good repair – but attempting a DIY job if you're not experienced can end in disaster. If you've got a problem with your heating or air conditioning system at home, don't attempt to fix it yourself – if you're not clued up on how it all works, then you could end up making the problem worse and costing yourself even more money.
Heating:

Trying to DIY things if the heating has broken in your home can be tempting, especially if you have to wait a while for a professional to come out. Unless it's a simple fix – like repressuring your boiler – then the best thing that you can do in most circumstances is wait. Call a professional and describe your problem; if they think that it's something you can do on your own, then they might be able to talk you through the steps over the phone.

Air conditioning:

In order to correctly repair an air conditioning system, you'll need to have a strong working knowledge of things like diffuser and grille placement, and ducting. If you haven't got the first clue, then don't chance it – let a professional handle it.

Maintenance

– Regular boiler and air conditioning unit maintenance are crucial to keeping these systems working correctly and using the right amount of energy. It can be tempting to try and DIY, but if you're not sure exactly what needs to be done, then you could end up doing more harm than good. A professional has all the right tools – and the expertise – to keep your heating and cooling systems in good shape.
Roofing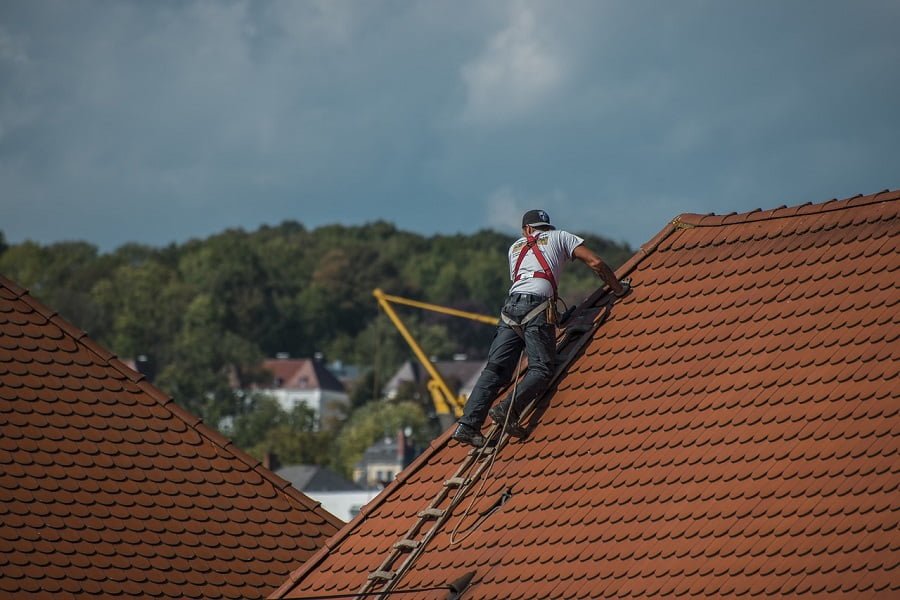 If you've noticed a few tiles falling off your roof, then you might be wondering if there's any harm in getting up there yourself to replace them. But the thing is, there probably is. Repairing a roof can be a trickier business than you might realize, and unless you have the expertise and the correct safety equipment, getting up onto your roof could put you in grave danger.
Missing tiles:

They're not worth risking your life over. Let the insured, fully trained professionals handle it – they've got the correct safety equipment and they might even be able to spot other issues like leaks or ice dams that you might not notice, so it's definitely worth paying for.

Anything else:

Just don't risk getting up onto your roof if you don't know what you're doing. No matter how small or large the job, roofing isn't something you should add to your list of DIY projects.
Anything Involving Gas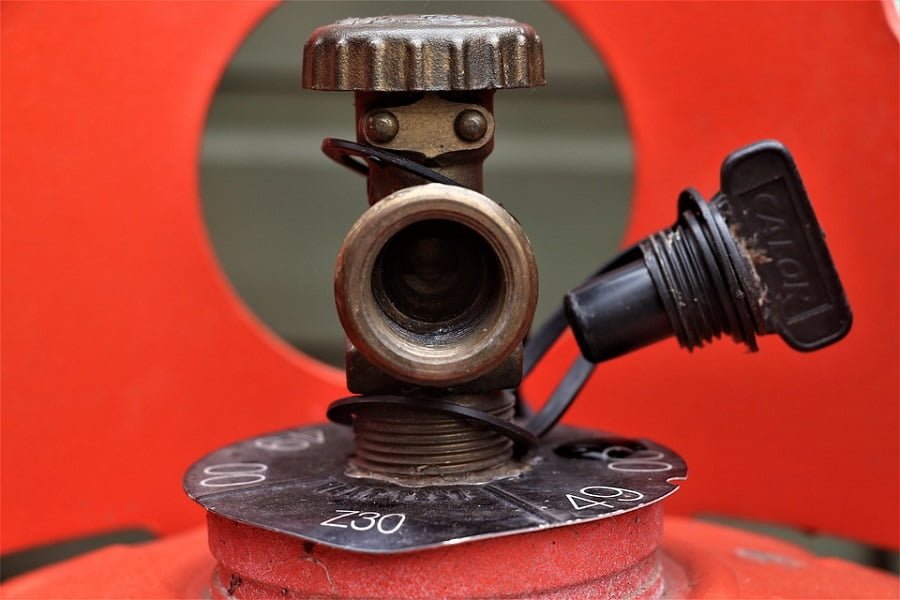 Gas is a pretty dangerous substance if you're untrained and inexperienced. Jobs like installing a new stove, gas-powered dryer, or hot water heating might seem easy enough – but bear in mind that natural gas can be absolutely lethal, so playing it safe and calling in a professional to help is always your best option here. Trying to DIY something where there's gas involved could be risking a potential explosion or carbon monoxide poisoning; it's simply not worth it!
Installing a new stove:

If you must do it yourself, then be sure to take as many safety precautions as possible. And, before you begin replacing your gas stove, it's important to double-check local guidelines to ensure that homeowner installation is permitted – in some cases, not hiring a professional could be against the law.

Installing a hot water heater:

Similar to installing a gas stove, it's important to double-check that you are permitted to do so as a homeowner in your area. You should always read any installation instructions provided carefully before you begin and use a

professional step-by-step guide

or instructional video if possible, ideally one that is provided by the manufacturer of your heater.
Installing Hardwood Flooring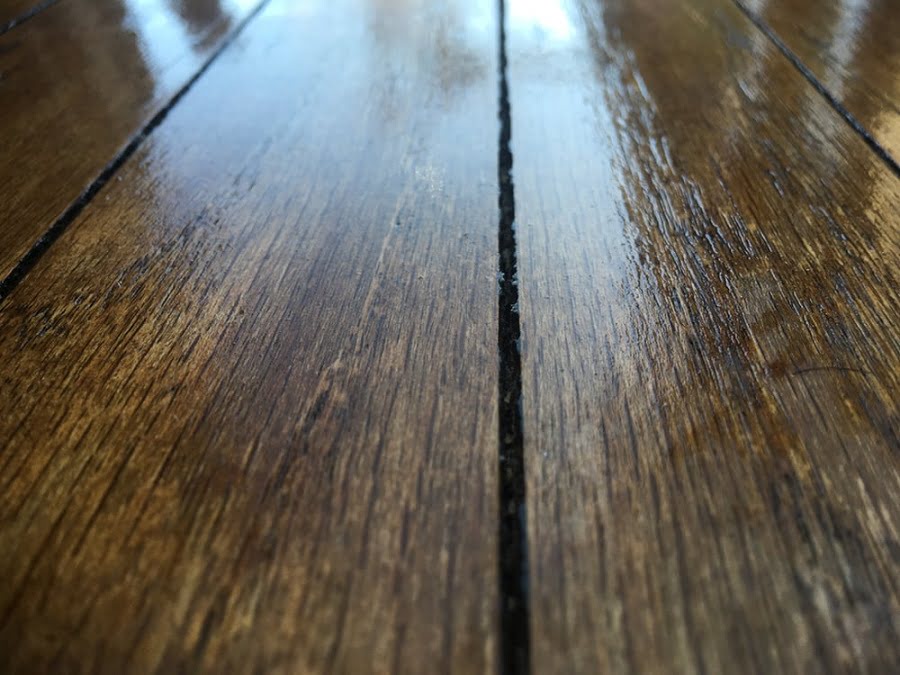 Unlike floating laminate floors which can be easy to install on your own, genuine hardwood flooring usually requires a long list of professional tools, pricey materials, plus the expertise to get the measurement and installation exactly precise. It's really not something that you want to get wrong – one simple mistake could leave you paying out for an expensive repair or re-do the job.
Find a reputable professional:

Ask around in your area for recommendations of professionals who carry out hardwood floor installations. Ideally, you should spend some time shopping around, getting quotes, and looking at examples of past work wherever possible. If you're searching online, then use third-party review and listings sites to see if you can find what past clients think of a contractor's work – you can often learn more about a professional by reading what their past customers have had to say about them and the work that they have carried out.

Know what you want:

A good professional will have their own tools for the job, but chances are you'll have to provide the materials. Because hardwood flooring materials can be quite costly, the best thing to do is spend some time researching so that you can determine exactly what you want, making sure that it fits into your budget. Once you have a solid idea of what you're going for, it will be easier for you to find the materials that are most suitable for your floors.
Major Electrical Work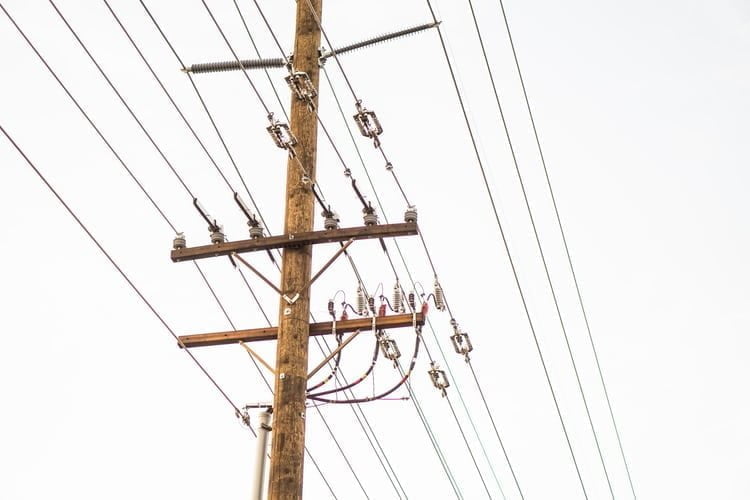 Unlike the minor electrical jobs mentioned earlier, major electrical work is usually dangerous to try and tackle on your own. While installing new light fixtures or switch covers is easy enough, some electrical jobs that you should always call a professional out for include:
Circuit repair –

There's just too much that could go wrong when trying to do this yourself if you're not trained. Don't risk cutting your home's electricity supply off or worse – call a qualified, certified electrician to do the job for you.

Rewiring

– This is a massive electrical job that involves replacing all the wires in your home with new ones. If you're not a trained electrician, then you probably don't know where to start – and along with replacing the wires, you'll need to have precise knowledge of exactly where to find the wires and how to get there safely. Doing it wrong could create a huge fire hazard – even if you manage to pull the job off without mishap, that isn't to say that your house will be a safe place to be in the future. Don't risk it!

Installing new wiring

: Again, doing this wrong could create a huge fire hazard – and you could be putting yourself in danger as you're working, too. Unless you've got professional electrical training, just call a pro. The last thing that you want is to put your home at risk or end up forking out even more money further down the line for somebody to come and fix it for you.
Major Plumbing Work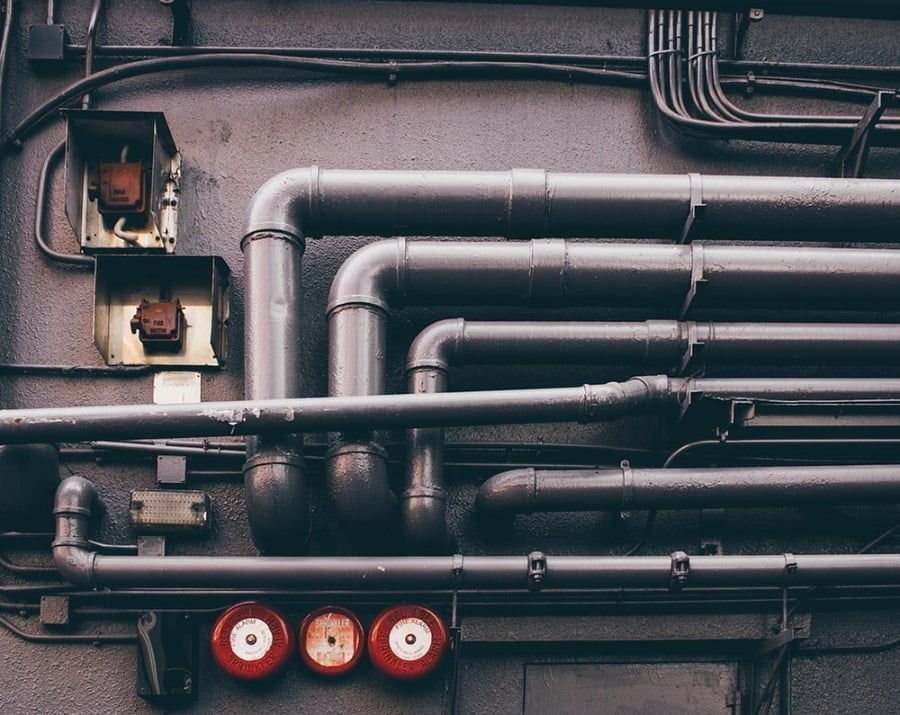 Fixing leaky faucets and changing out your toilet might be fine, but any major plumbing work should be left to the professionals. This could include:
Installing a new bathroom:

Unless you know what you're doing, there's so much that could go wrong if you try and install a new bathroom on your own. The last thing that you want is to be claiming on your home insurance a few weeks or months down the line because your DIY bathroom has fallen through the ceiling. If you want to save money, then you might be able to do some of it yourself – like installing wall and floor tiles yourself and getting a professional to come and fit the bathroom furniture.

Fixing burst pipes:

If you don't have professional plumbing training, then you could end up making the leak even worse. Don't risk it – call a professional out if you've got a burst pipe at home. They will not only be able to repair it correctly but also ensure that it has not created any electrical hazards.
Major Structural Change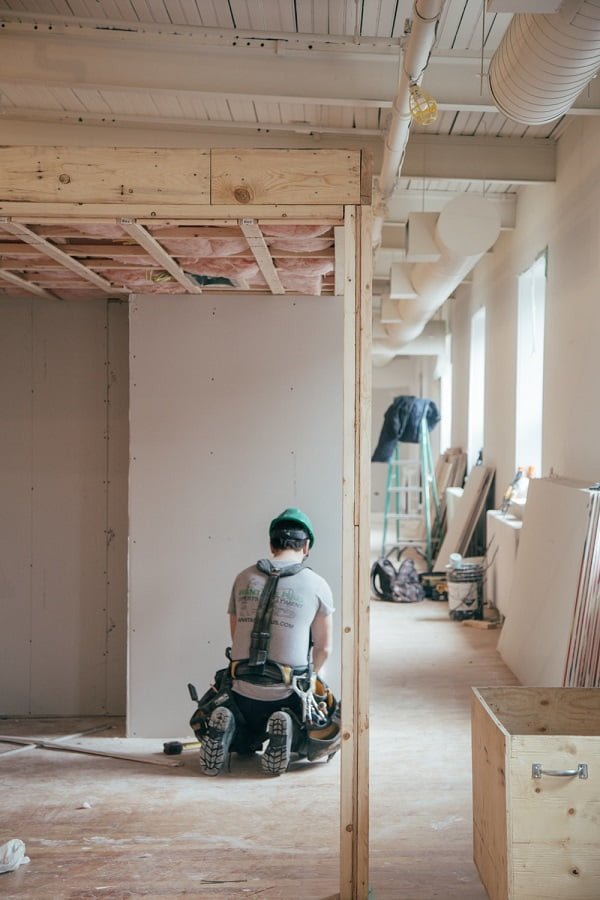 Finally, don't try and attempt any major structural changes to your home unless you really know what you are doing. Jobs like these usually warrant calling a professional:
Tearing down a load-bearing wall:

Unless it's done correctly, you risk bringing the whole house down with it! If you want to tear any wall in your home down, it's best to consult with a professional – not only can they make sure that it comes down with minimal damage, but they can also tell you for sure which walls are load-bearing and which are not.

Building an extension

– some homeowners are able to successfully DIY this, but it's best not to attempt it unless you're skilled and knowledgeable. Otherwise, it could end up costing you even more in corrections and repairs.
DIY projects around the home can be a fun way to save money and get creative – but be careful, don't do anything that could put you, your home, or your family at risk.
Recap
Liked this article? Here's what you can read next: