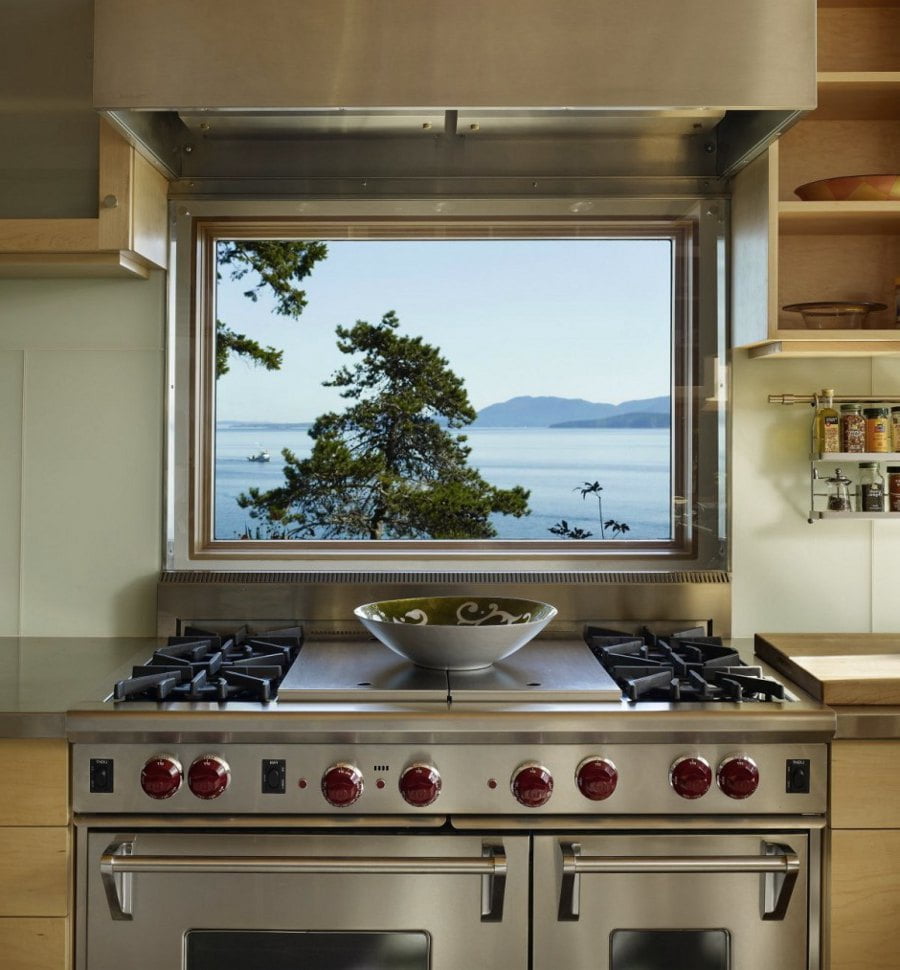 Last Updated on
We love beautiful kitchen decor but some things are just out of control of the designer. You can change the color of the walls, even the shape of the windows, but you can't change what you see through the windows. Here are 11 kitchens with the most stunning views that you can only envy.
With a view like this you can almost feel like your kitchen is on a boat threading through a river.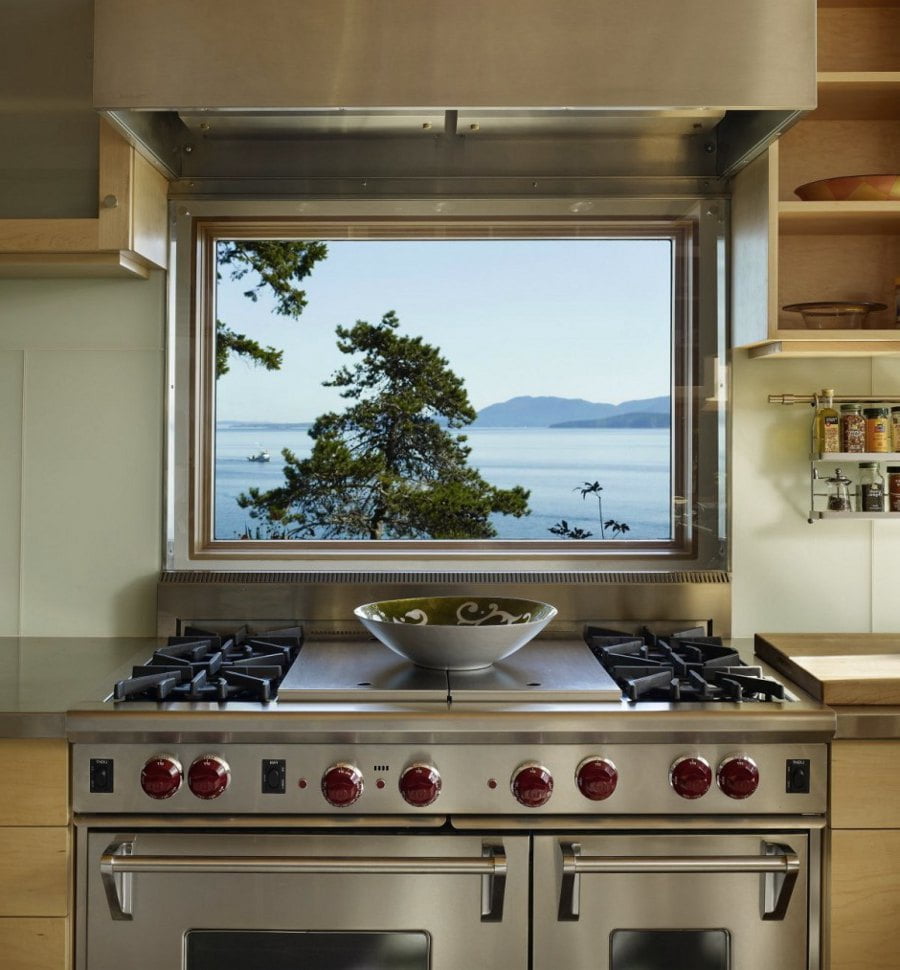 When you have a view like this outside your home, all you need is a small window. And what a great choice of placement in this kitchen decor it is.
Cabin in the mountains is the object of many dream houses.
And when you live next to a pond, be sure not to hide the beauty from inside. Big curved glass windows for the kitchen is a great architectural decision here.
Absolutely stunning view in this kitchen and a lovely antique design furniture choice as a side note.
Living in the countryside has much more benefits than fresh air. Often these opportunities for stunning views are overlooked. But not in this case.
Living in a big city apartment has its privileges.
Another fantastic view and great minimalist kitchen decor.
And yet another big city view from high above. A view like this is very popular and absolutely beautiful.
Another riverside view straight from a beautifully designed kitchen.
And to finish off our list here's something different. When you can't have stunning natural views through your windows you can go with something unique. While not actually a window to the outside this wall of greenery certainly has a lot of charm and can even rank in our list of kitchens with the perfect view.