Last updated on September 11, 2019
These DIY pallet projects are the essentials you will want to learn if you're going to build from pallet wood. Read on!
Pallets are the dream of every DIYer. Admit it; you have a few pallets lying around. Perhaps you've even disassembled some for the building material. Indeed, many woodcraft projects can be done using this material, especially when furniture and home decor is concerned.
So in this, we will establish the most popular pallet projects that you must learn if you're a beginner. You'll definitely find a lot of inspiration as you learn about the things you can make from this type of wood.
But First: Good Reads About DIYing with Pallets
Ready? Let's get on it!
DIY Pallet Patio Sofa
When it comes to building your furniture, the idea can seem intimidating and complicated, to begin with. But if you keep things simple, as this tutorial shows, you can quickly build a small sofa from pallet wood.
Blanket Ladder

If a sofa is too complicated to begin your first pallet project, this blanket ladder is a piece of cake. Check out how to nail pallet wood together and get a trendy decor piece.
DIY Pallet Trunk

If you like rustic decor, this piece of furniture is all about it. It's simple to build, yet very functional – serving as a storage unit as well as a bench. It can find a home in your entryway or even bedroom at the end of the bed.
DIY Pallet Wall Art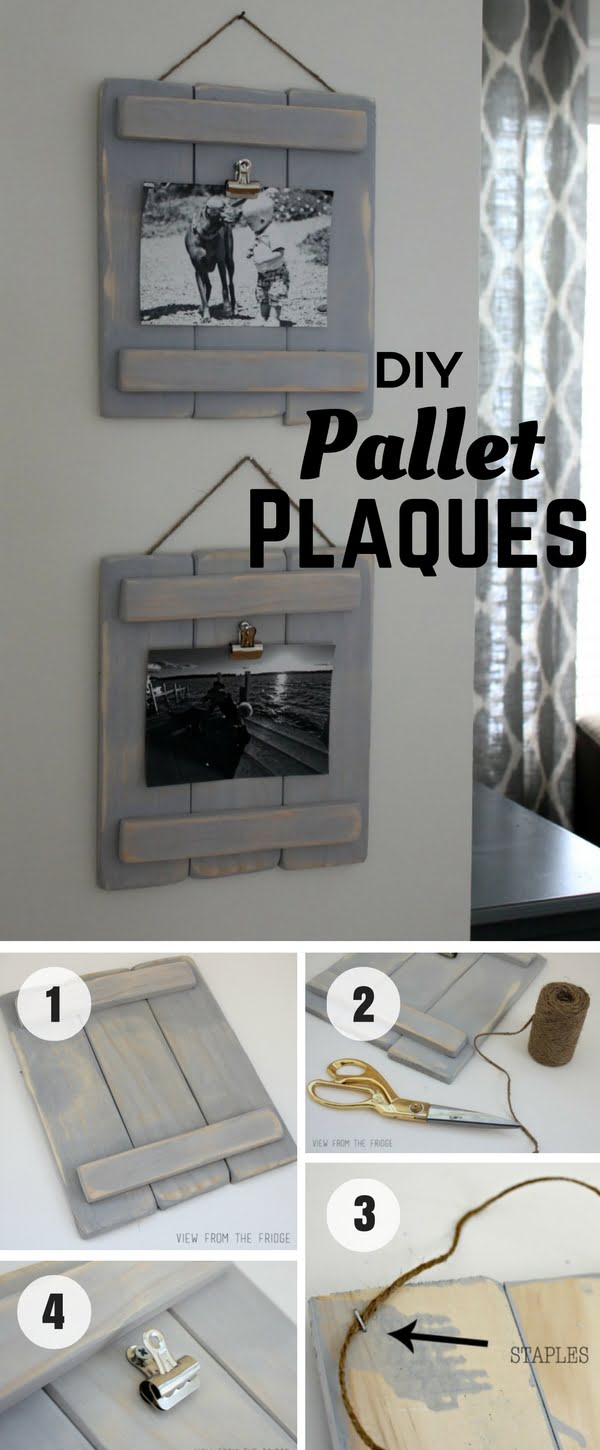 Decorating empty wall space with pallet art of your own making is the dream of every crafty homeowner. And while there are many ways to build a picture frame, check out this very easy pallet plaque as an option to display pictures.
DIY Pallet Mug Rack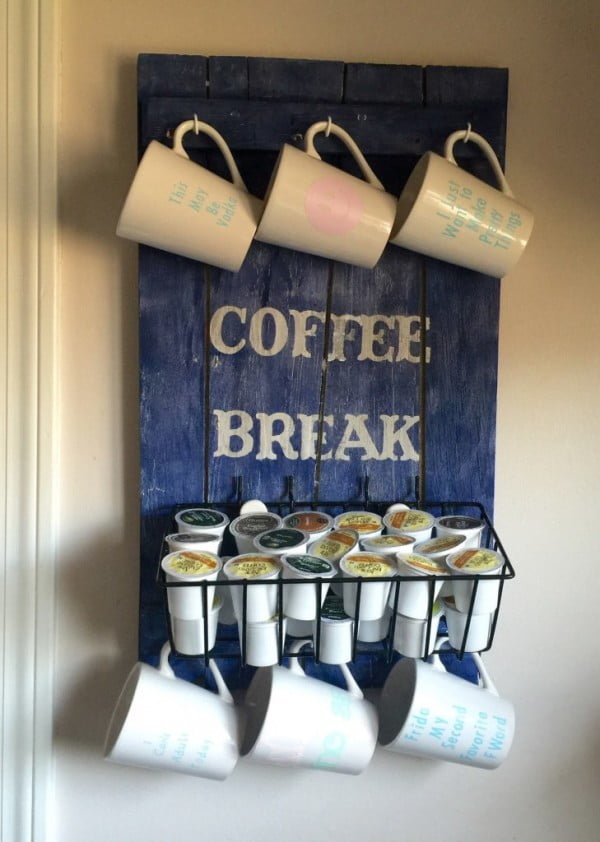 This mug rack is a whole coffee station with ample space to hang your cups as well as store your coffee condiments. It is quite an easy project to build on a carefree weekend.
DIY Over the Sink Shelf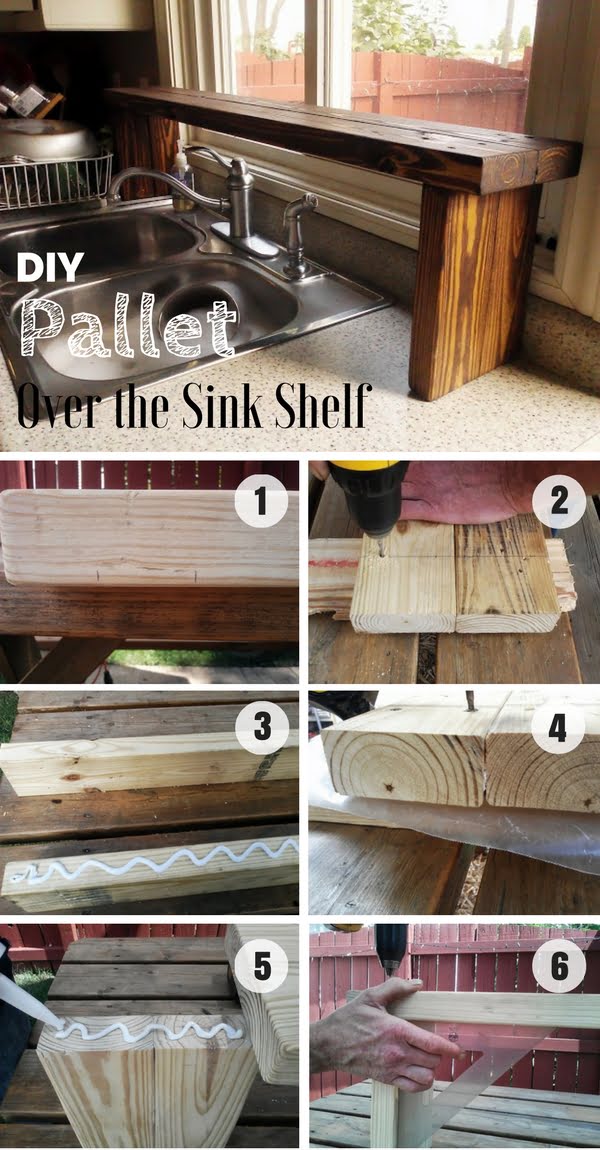 When it comes to simple ideas, this is as simple as it gets, but it is ingenious nonetheless. How do you get more storage space in the kitchen? Simple – build an over the sink shelf from pallet wood.
DIY Pallet Bench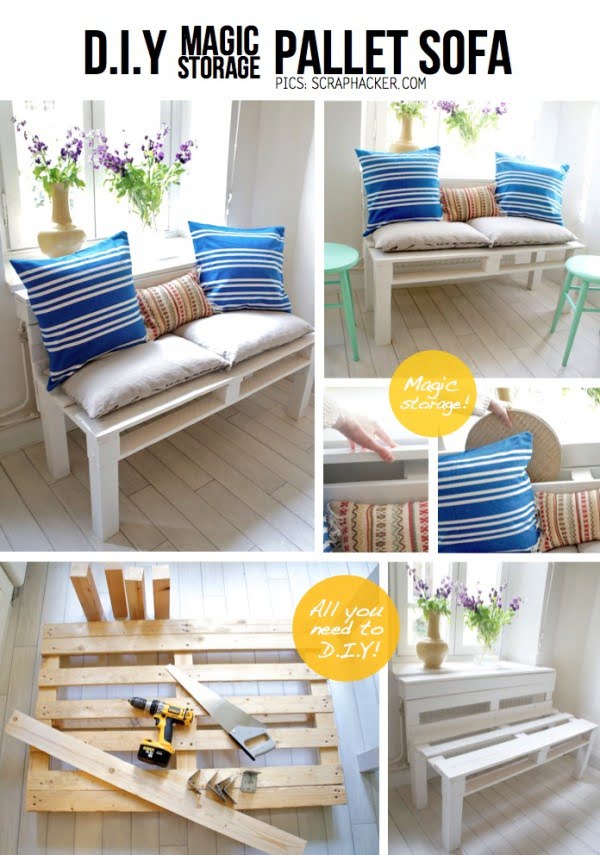 Once you finish a few smaller projects with pallet wood, try something more challenging, such as this bench. While it's still not too complicated, you can get a piece of furniture which looks quite a high grade.
DIY Coat Hanger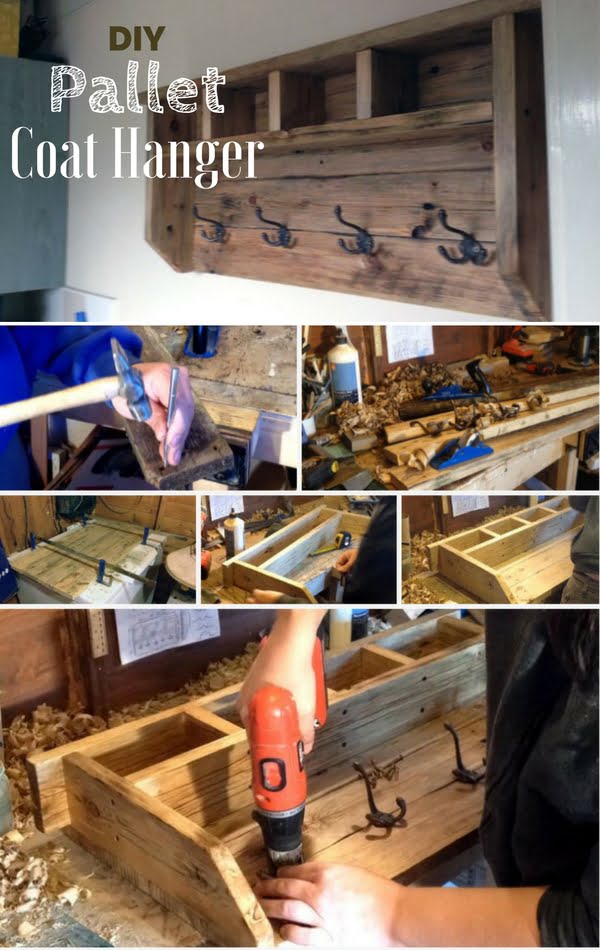 Doesn't this coat hanger look nice? The clean, rustic style is quite charming, and you can have it at your own home too. Follow the instructions closely.
DIY Pallet Desk

If your home office needs a makeover, but you can't afford expensive furniture, build it yourself. After all, this pallet desk looks unique and charming with lots of character.
DIY Pallet Peg Board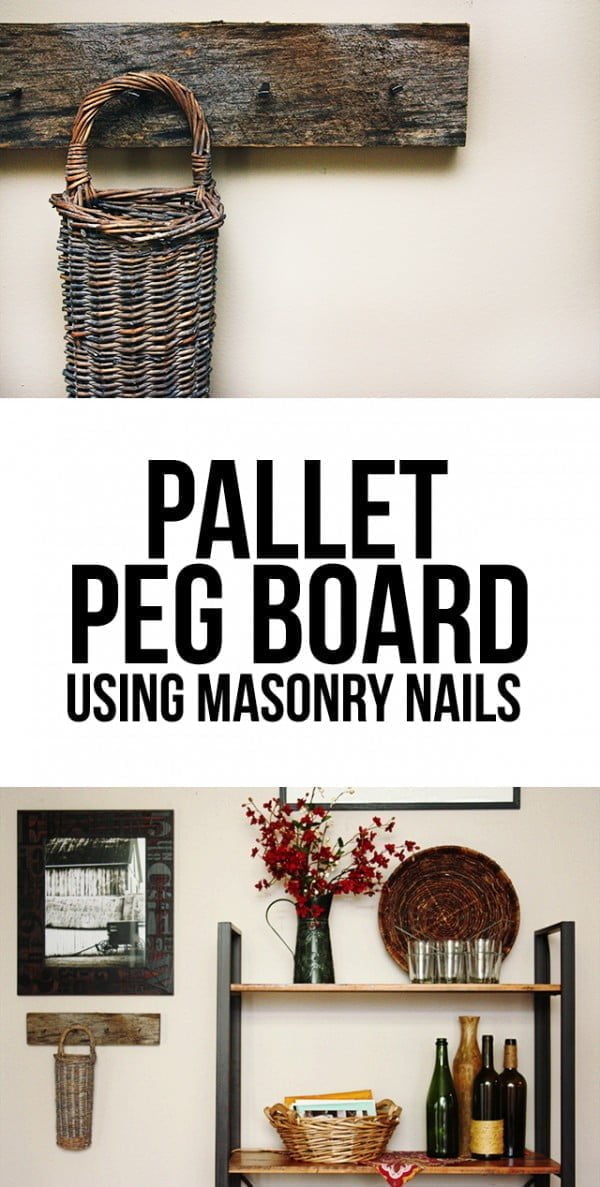 This project may be the easiest on the list, but it's also full of charm. If you want just a small accent of pallet wood in your decor, use this small board as a hanger for small items. Masonry nails work great as hooks to complete the rustic look.
DIY Pallet Signs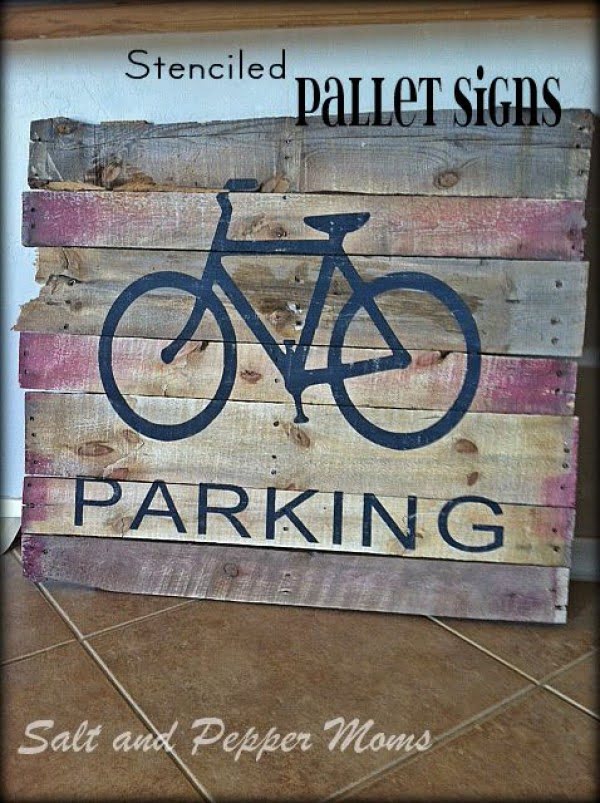 Recently we've published a post about farmhouse signs, and pallet wood has made an often appearance there as the perfect material. Here's another project to follow along that theme – stenciled pallet signs.
Spoon Pallet Wood Rack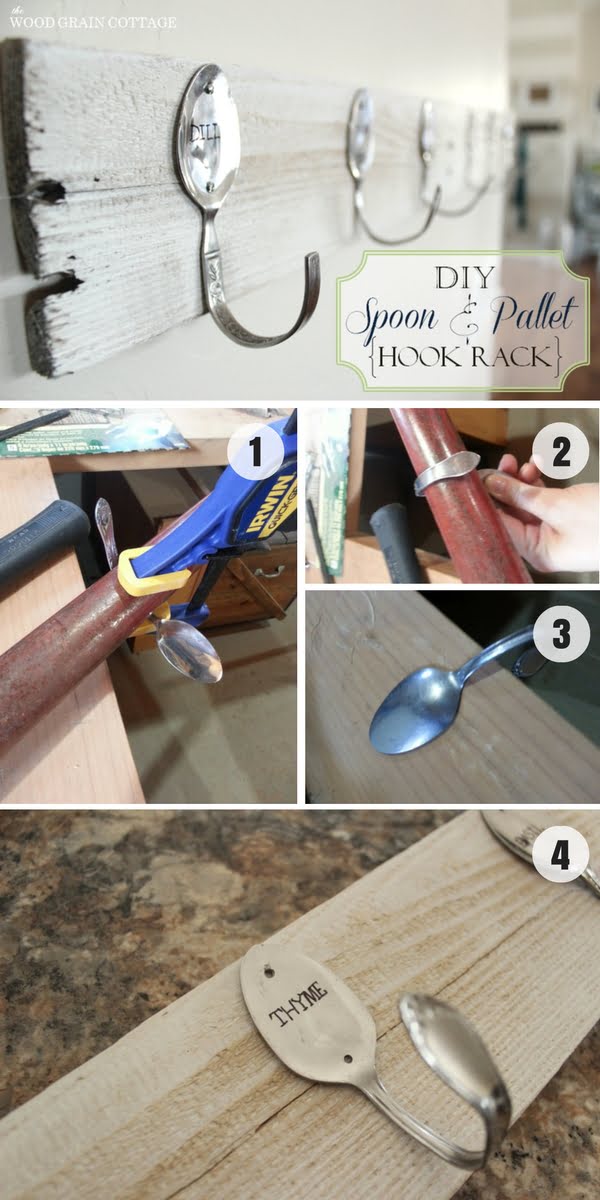 As pallets bring a lot of character to home decor, it's time to move it up a notch with whimsical accents. Use old spoons as hooks to get a unique coat rack that will become the focal point of your decor.
DIY Pallet Shelf

While this shelf design is pretentious, it is quite an easy project. If you think your home decor can benefit from a display shelf like this, it will be a fun little project to build.
DIY Pallet Wine Rack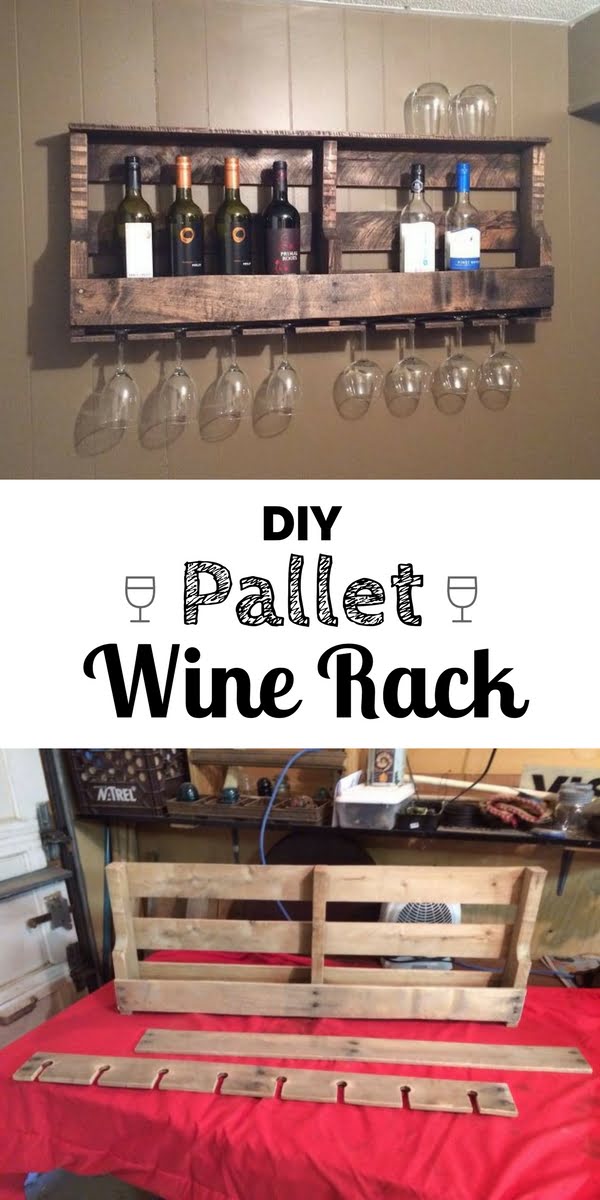 We've seen these lovely DIY wine racks all over Pinterest for a long time, so it's about time we've found instructions for one. Here's how to build your very own pallet wood wine rack.
Wall Rack with Storage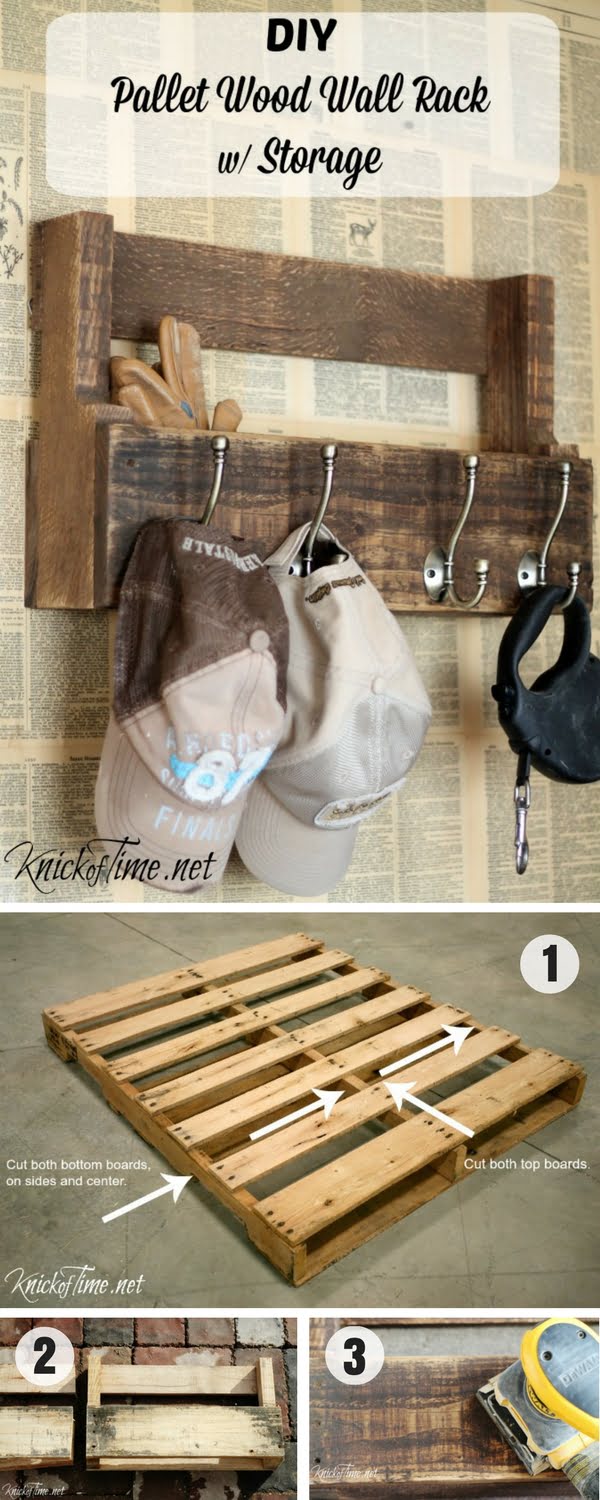 Finally, another coat rack design for your choice. This version is compact and comes with glove storage. It's a cute option if you want something minimal and easier to build.
Pallet Living Wall

Having houseplants or fresh herbs growing on a significant portion of a wall is quite a trendy new way to add greenery to your decor. It brings rustic home in a uniquely charming way, and it's a great way to freshen up your surroundings. Check out the tutorial for instructions on how to build it.
DIY Pallet Bed

If you have toddlers in your family, this pallet bed is a great project to build something for them. The bed is quite easy to make from the wood of just two pallets. Your kids will love the warm rustic theme in their room as well. Follow the tutorial for easy instructions.
Vertical Blinds

Vertical window blinds made from pallet wood is a great rustic decor accent as well as a terrific way to give yourself more privacy from the outside. The project is relatively easy to complete, and there's a detailed tutorial for you to follow.
Pallet Wood Wall Rack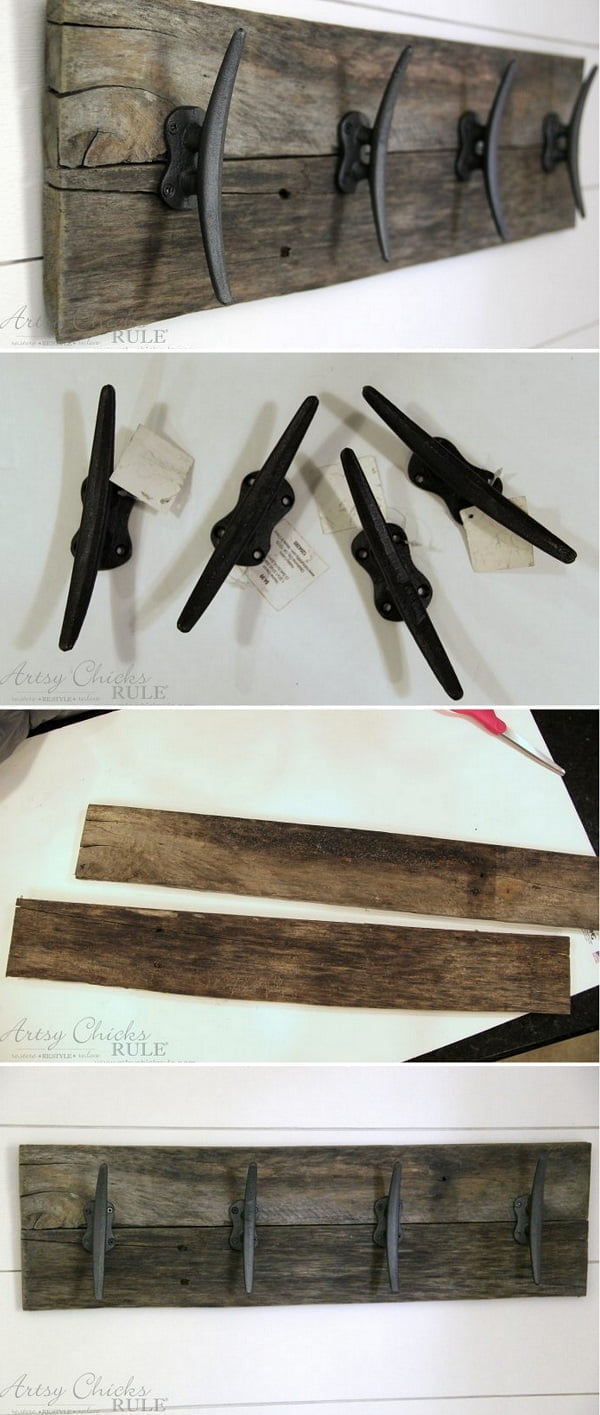 All you need is a couple of pallet wood planks and some nautical hooks to create this rustic wall rack. You can use the hooks of any other style as well, but the key is maintaining that rustic look for the best home decor benefit. Check out the tutorial to see this project in more detail.
DIY Pallet Coffee Table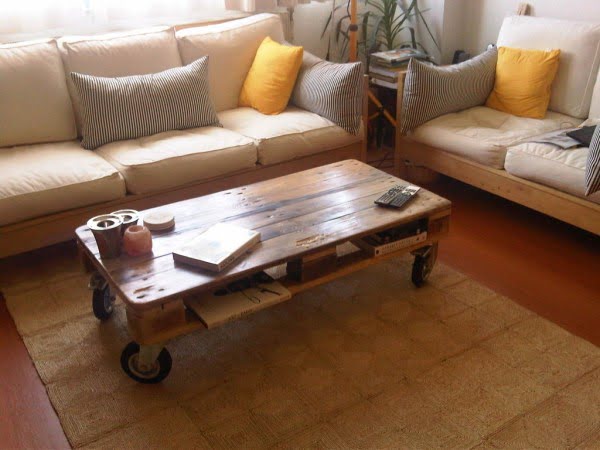 Looking to get an industrial, vintage look in your house but can't find a contemporary table to suit your needs? Build one from pallets! Check out this website to find out how it's done.
DIY Pallet Wood Ceiling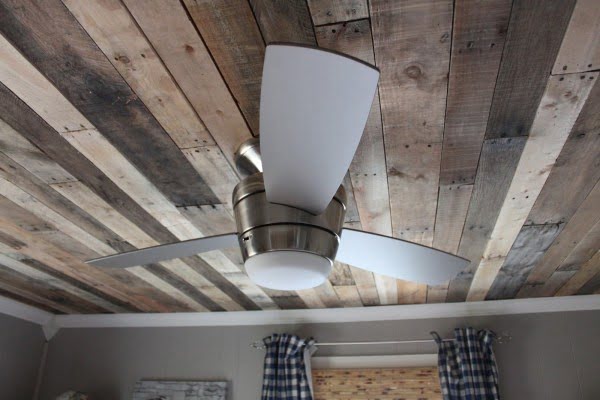 The rustic wood tile look achieved by pallets is powerful and it's cheap to build. Check out the tutorial to get the full details.
DIY Pallet Bar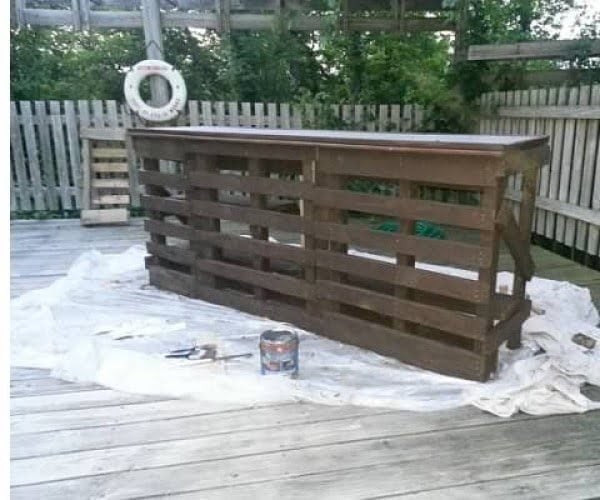 This isn't the only piece of outdoor furniture you can make from pallets but it's a really fun project to tackle. See the tutorial for the complete plans and instructions.
DIY Pallet Chair
This step-by-step diy pallet project helps you easily build pallet furniture. A chair is a simple enough project to start. See the article for the full plans.
DIY Pallet Wood Floor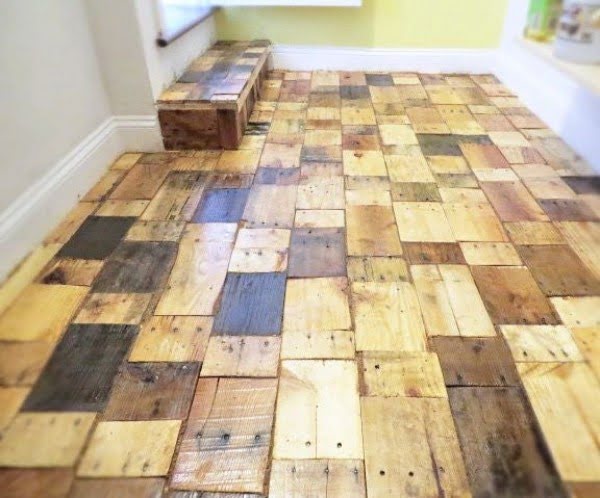 It's certainly looking interesting. The rustic coziness is throug the roof (or should we say floor). Read the link for the entire guidance and instructions.
DIY Pallet Table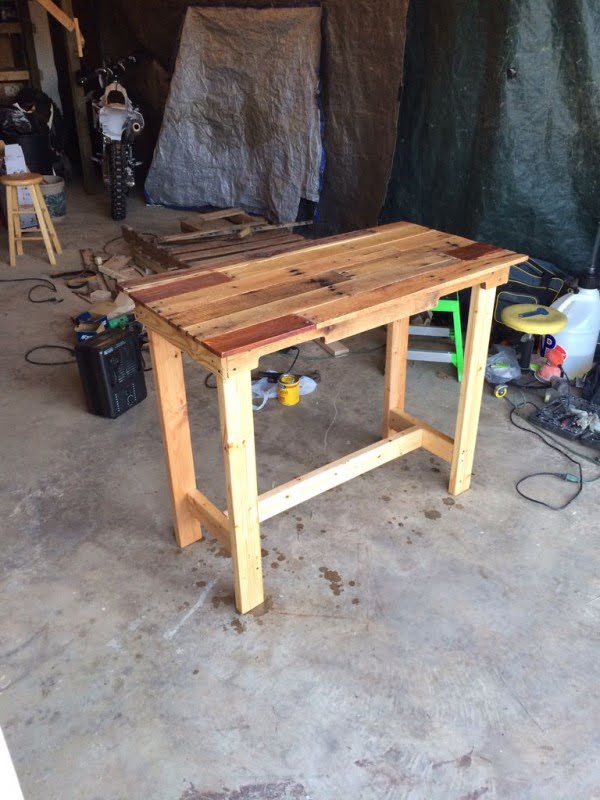 Among the things you can build form pallets is, of course, a simple DIY table. Read the tutorial to learn how it's done.
DIY Pallet Wall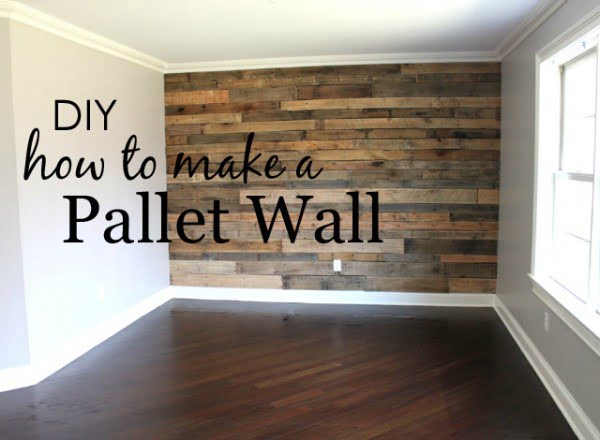 Accent walls are all the rage and you can make one from good old pallets. Here's how. See the tutorial for the full plans and instructions.
Recap
Liked this article? Here's what you can read next: