Last updated on July 9, 2019
Want to feed the squirrels that frequent your backyard? These DIY squirrel feeder ideas will not only do that but decorate your garden too.
Squirrels are fun little critters, but they can be harmful to your garden too. If you're growing vegetables or fruit in your backyard, that can be a major attraction for the squirrels, and that's not what you're gardening for. We're all for a humane solution to the problem and making it fun too.
Building a feeder and making food readily available to wildlife is the best way to protect your garden. They won't touch your plants if there's something tastier and readily available nearby. And you can make the best of it by designing a beautiful feeder that can decorate your backyard. Not to mention watching the little fellas eat your treats is so much fun.
So check out the following ideas.
Jar and Fork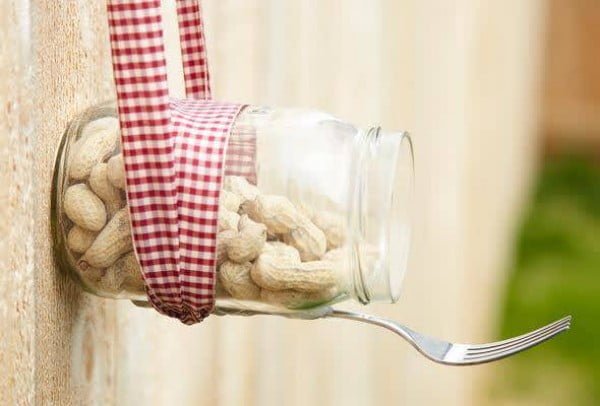 A simple feeder that looks good too. Use a mason jar and a fork to create the feeder. You can also use an attractive ribbon to tie around it. Check out the article for complete guidance.
Shabby Chic Corn Cob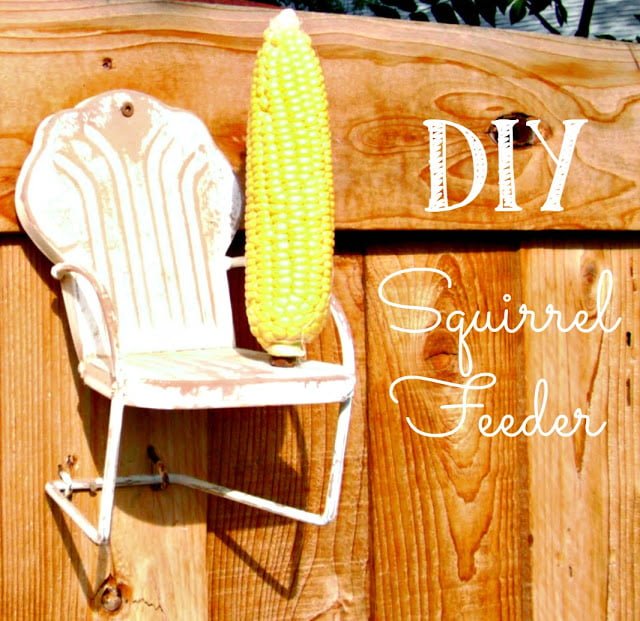 Who says you can use some shabby chic style to make a feeder? Squirrels have style too, you know. This is a lovely idea to use a miniature toy chair to create a whimsical feeder and decorate your garden fence. Check out this website to see the complete details.
Challenging Squirrel Feeder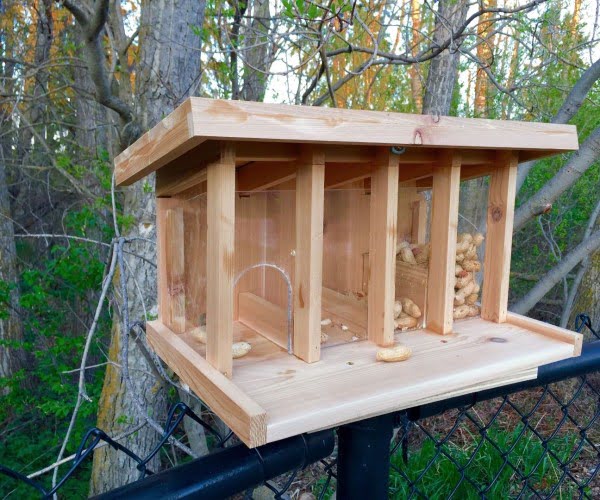 There's a problem with most squirrel feeders in that they are too accessible for birds. If you want the feeder to be exclusive to squirrels, you can make it a little more challenging. It's also more fun watching the critters beating the obstacles for food. This project features a lovely mid-century modern style design.
Pacman Maze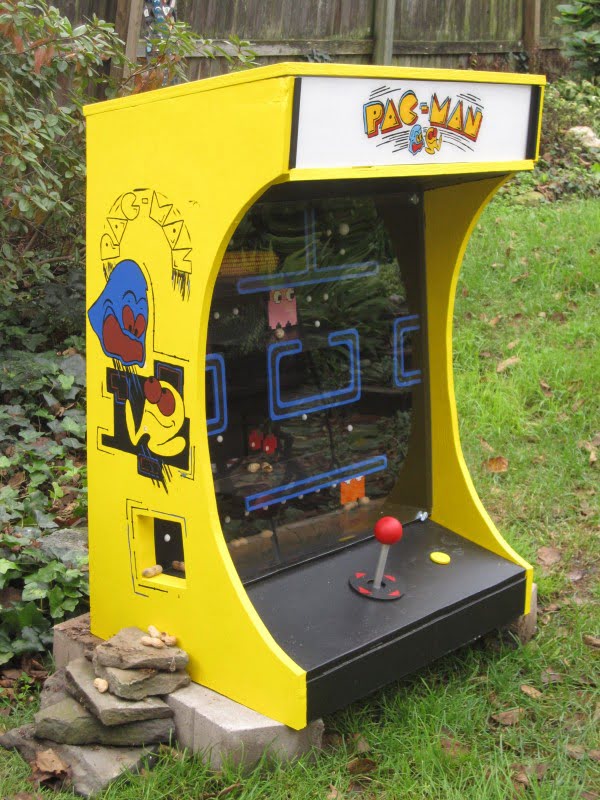 Let's make it even more challenging for the squirrels to get their food. And this excellent design of a Pacman inspired feeder box will look great in your garden. Your kids will appreciate it too.
Pine-Cone Without Using Peanut Butter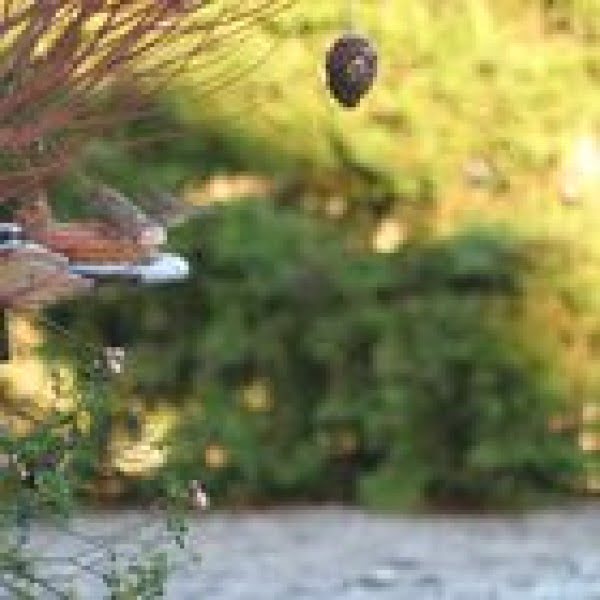 Create the classic pine-cone feeder but without the peanut butter. This project uses suet instead. Forget the allergies and enjoy making this cute little squirrel feeder. Hang it on a twine wherever you want. See the link for the full details and instructions.
Wood Scraps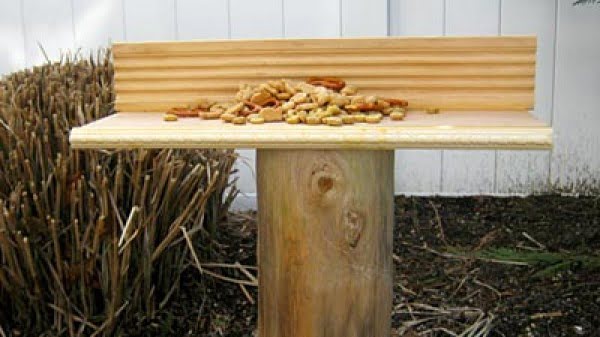 A quick and easy squirrel feeder to make it from scrap wood. You can use any material you have around unused. It's a simple design but effective nonetheless. The little fellas will enjoy your treat. See this website to see the complete guidance.
Melted Bottle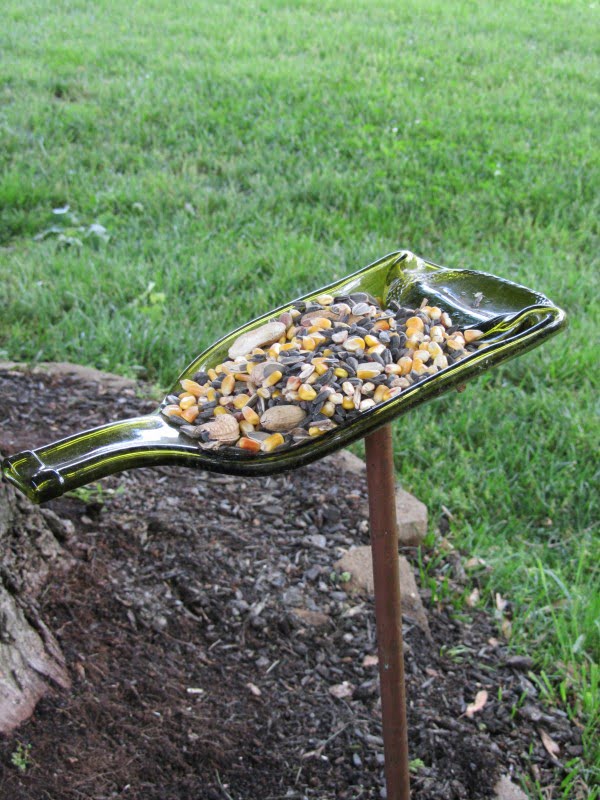 This idea is a lot more unique than others. The melted bottle looks quirky and whimsical too. So it will add decor value to your backyard as well as feed the critters. Read the link to find out how to do it.
Mason Jar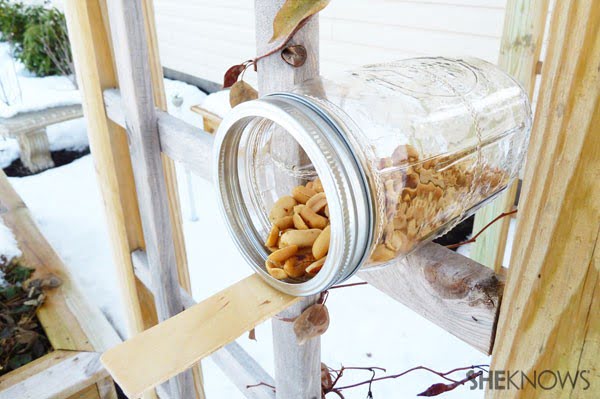 As mentioned, mason jars make ideal feeders. So here's another idea and variation for this simple project. Follow the article for the full details.
Tree Mounted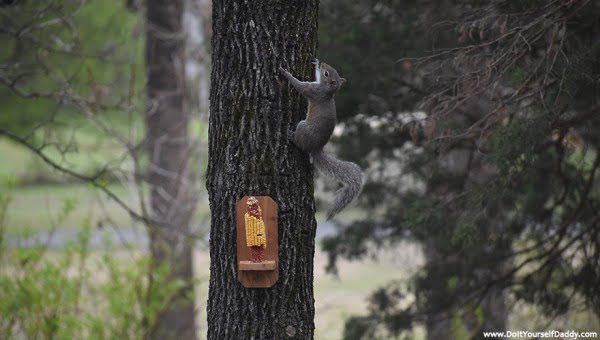 Here's a quick tutorial for a simple squirrel feeder that you can mount on a tree. If you're a DIY enthusiast, this basic feeder design is an easy project. Check out the tutorial to learn how to do it.
A Jar, a Fork, and Wire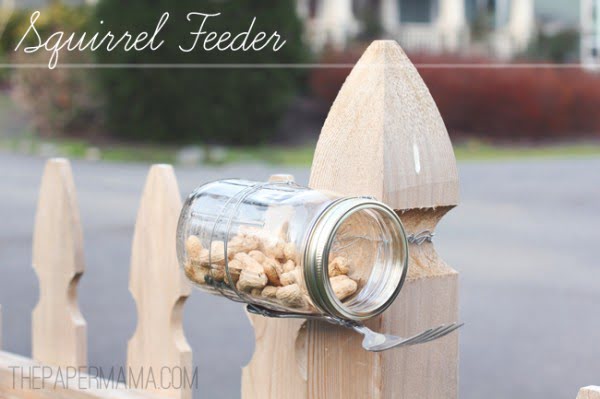 Homemade squirrel feeder made from a mason jar, fork, and some wire. Perfect little container to watch your neighborhood squirrels eat. Follow this website to learn how it's done.
Corn Cob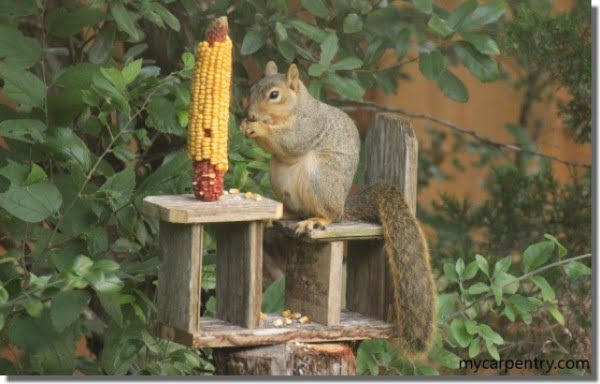 You can use some reclaimed wood to create a corn cob feeder. And this is a simple design to follow. See the article to get the complete details.
Squirrel House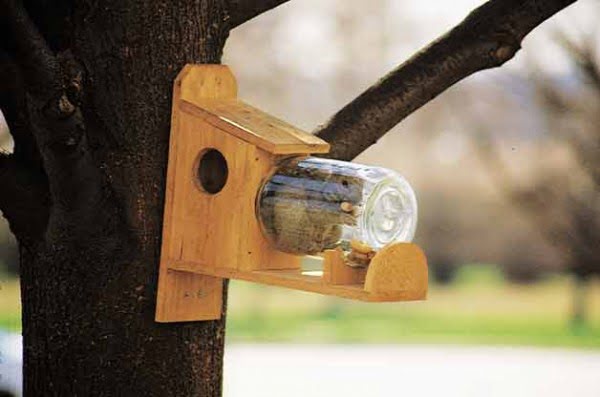 This feeder is designed like a birdhouse with a glass jar containing the food. The best part about this design is that it's secure, it looks good, and you can still see the squirrels eating. Read this website to find out how it's done.
Decorative Train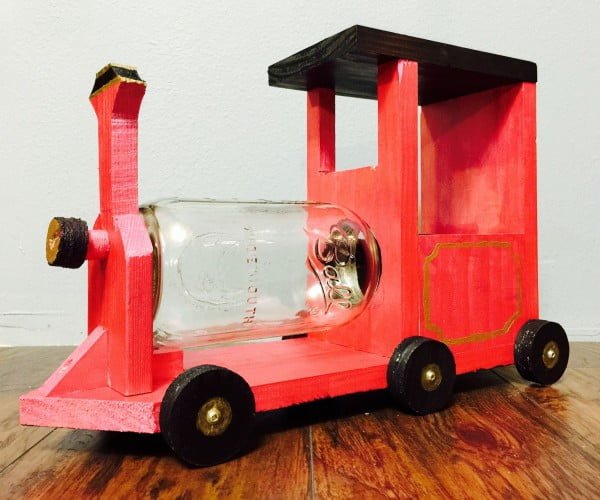 If you'd like to make a gift of a squirrel feeder that looks nice and makes an attractive garden decoration, here's an idea. A decorative train is a lovely design, and it uses a mason jar as the food container. Make the feeder a lot more interesting!
Recap
Liked this article? Here's what you can read next: