Last updated on September 27, 2023
Looking for DIY garden fence ideas to protect and decorate your garden and backyard? You need to see these simple ideas.
Building a fence can be a simple project, and you can finish it in a day. It all depends on how big your garden is and how much you want to decorate it.
A simple fence can use reclaimed wood, and your only concern is to measure and fit it. But you can also create stylish designs and amp up your landscape.
Regardless of your goals, we have all bases covered with the following list of ideas. You'll be able to build a simple fence as well as add some pizzazz to it. The most important thing is that you have fun DIYing!
Pallets
Pallets are ideal for this kind of project and they make a great fence alternative. And for this idea, you don't even have to disassemble them fully. Use pallets and build the garden fence. Follow the link for the full details and instructions.
Twigs
Make a rustic garden fence out of branches and twigs, to add charm and character to your garden and backyard. It's a fun project all in all. Follow the article to learn how to do it.
Wattle
The wattle fencing is also rustic and farm-like. It's practical too. Choose this style of garden fencing, and you'll have a lot of fun making it. See the article to learn how to do it.
Low Height
This project is so unique because it takes very little wood to build it. The low height fence is more decorative than practical, but that's all we want from this idea. Read this website to learn how it's done.
Wire
Next up is the wire material. It's practical, cheap, and easy to install. This makes a simple fence, but you can decorate it too. See the link to see how it's done.
Raised Bed Garden Fence
Keep your raised garden protected and give your space a polished look with this simple DIY raised bed fence. Read the link to see how to do it.
Metal Protection
A simple idea to use the metal fence to protect the raised garden beds. Read this website to see the entire plans and instructions.
Farmhouse Style
This project is for those of you who would like to bring more style and decor to your garden. Here's how to build a quick, easy, and affordable farmhouse style DIY garden fence that can be started from scratch or added to existing fencing for curb appeal. Check out this website to see how to do it.
Including Doors
Here's a way to include doors to your simple fencing. It's a useful function to have if you want to keep it simple but practical. Read the article to find out how to do it.
Picket Fencing
Get it fancy the easy way. The picket fencing looks interesting enough, and it doesn't take much to build. See this website for the complete details and instructions.
Reclaimed Wood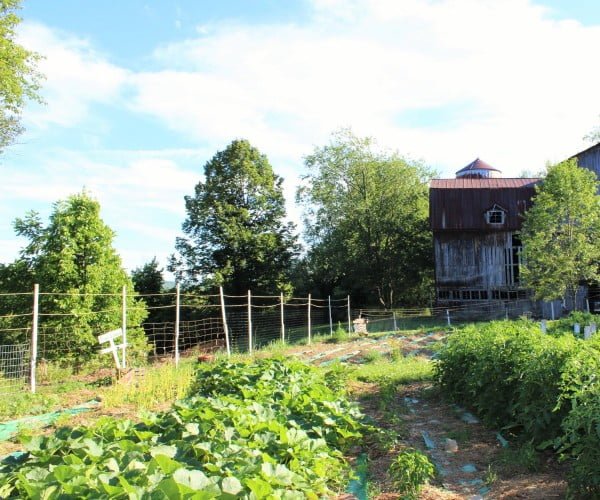 Gather some reclaimed wood to build the fence. It's a simple idea and makes a lovely rustic fence. Check out the tutorial to get the complete plans and instructions.
Mural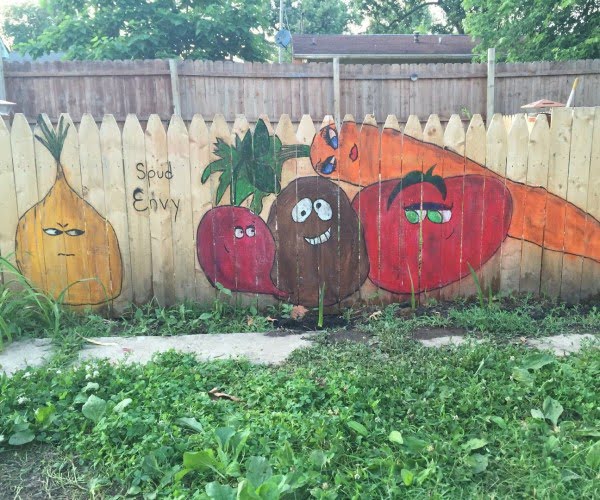 Looking for a way to decorate your garden fence and make it look fancy? How about a mural? Here's an idea on how to do it, although you can tackle this project in many ways.
Look-Through Design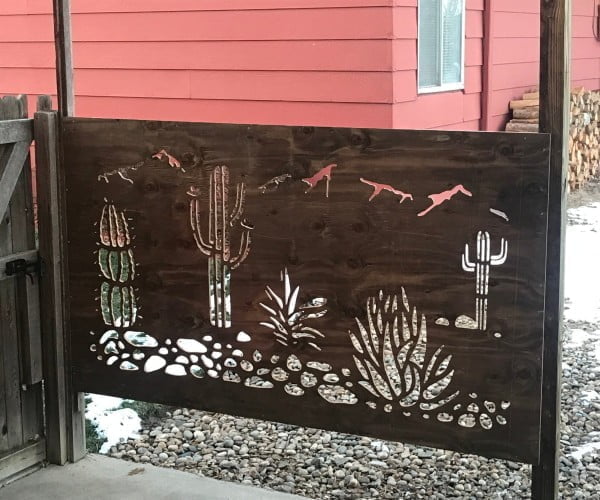 One of the fancier design on the list. This idea uses a carving technique to create a fence that features a look-through design. Definitely adds style to your garden and backyard.
How to Fit the Garden Fence
Build the fence is a fun and relatively easy project. But the most crucial part is to fit it right in your garden and backyard. Fit a garden fence by following this straightforward step-by-step guide.
What You Need to Know Before Building a Fence
Finally, here are the considerations to take into account before building a fence. This includes choosing the type of fencing, the material, the measurements, and construction guidelines. Check it out before taking on your project.
Recap
Liked this article? Here's what you can read next: