Last updated on February 26, 2022
Use these five simple but clever tips to create a cozy environment in every room of your home. Read on!
Almost every homeowner would love to get complimented by their guests about how cozy and inviting their home is. If you'd want to hear these sweet comments, you can implement some tweaks for a cozy home through some pointers in this article. With minimal effort, you can make your home more welcoming to your family members and visitors.
Many people constantly look for ways to make their homes feel homier, considering how mental health has been a factor focused on in these trying times. Thankfully, you don't have to break the bank to incorporate ways to spruce up your home.
Make your dwelling place feel more relaxing and inviting through the following:
Invest in a Good HVAC System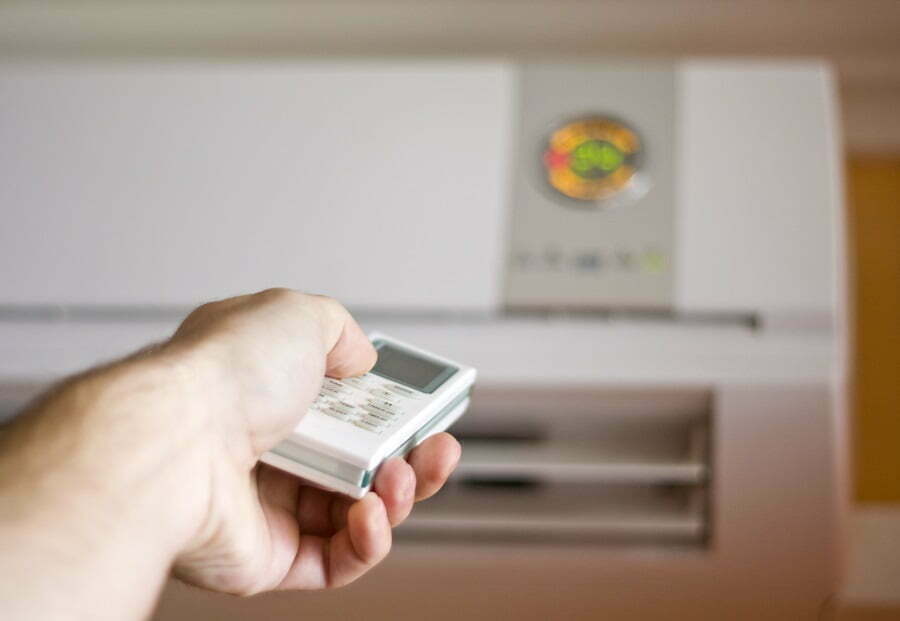 Controlling the temperature and airflow of your home's indoor space is the job of an effective heating, ventilation, and air-conditioning (HVAC) system. In some cases, these are hidden and placed somewhere else in your home to keep them invisible, but one can feel their presence the moment they set foot in your home.
Although the reasons for HVAC use will vary depending on the application, comfort is the primary goal for most resident owners, especially for those living in a colder region. Nothing beats the power of an HVAC system in cozying up to your home and making it more livable during the intense temperature that summer and winter bring.
If you are looking for a new heating and cooling system, there are many excellent options available for you. The key is to seek a professional HVAC contractor and ask for an expert opinion for a system suitable for your home, in consideration of location, design, and your family's needs. Temperature control and energy efficiency are two huge benefits of HVAC installations, with comfortability in your homes as an added perk. So, invest in a reliable HVAC system and start reaping its benefits for your home.
Add a Comfortable Sofa and Accessorize

The living room is usually considered the focal point of most houses. To make it cozier and inviting, invest in a comfortable couch or sofa. Placing the right couch will elevate the decor of your living room.
The living room couch can be more inviting with a throw blanket, so choose coordinating ones to liven up the room. The key to accessorizing is to ensure that everything complements each other. Look for the right color palette and ensure everything is well put together.
Lay Down Some Floor Rugs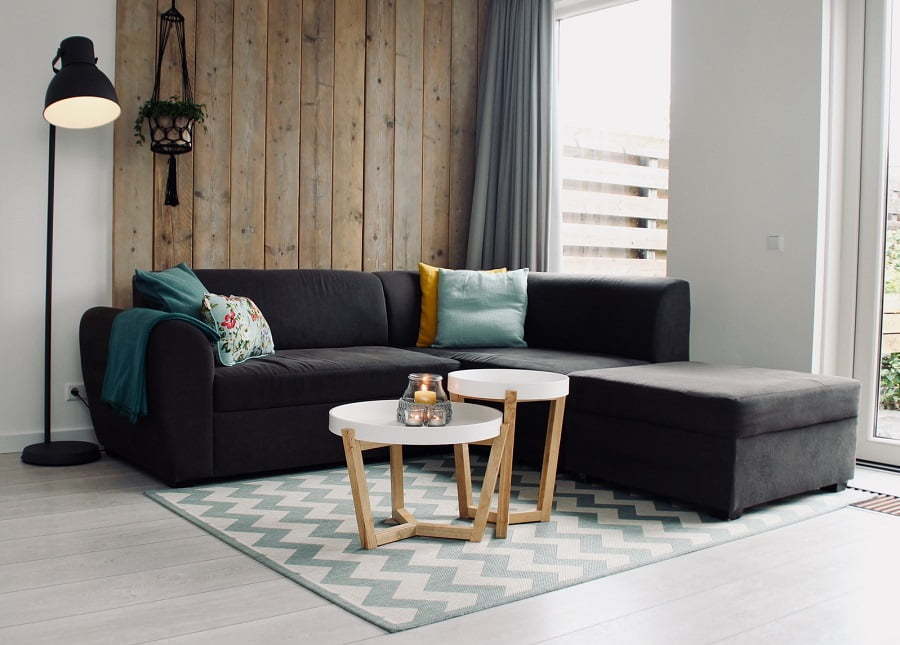 During the colder months, you can invest in some warm and snuggly floor rugs that can warm the feet of your family and guests. You can initially go for a wide rug in the living room. If you have hardwood floors, you can go for area rugs suitable for such flooring. Other spots that work great with rugs could your bedroom, the library, or other places where you want to chill and lounge.
Consider Using Candles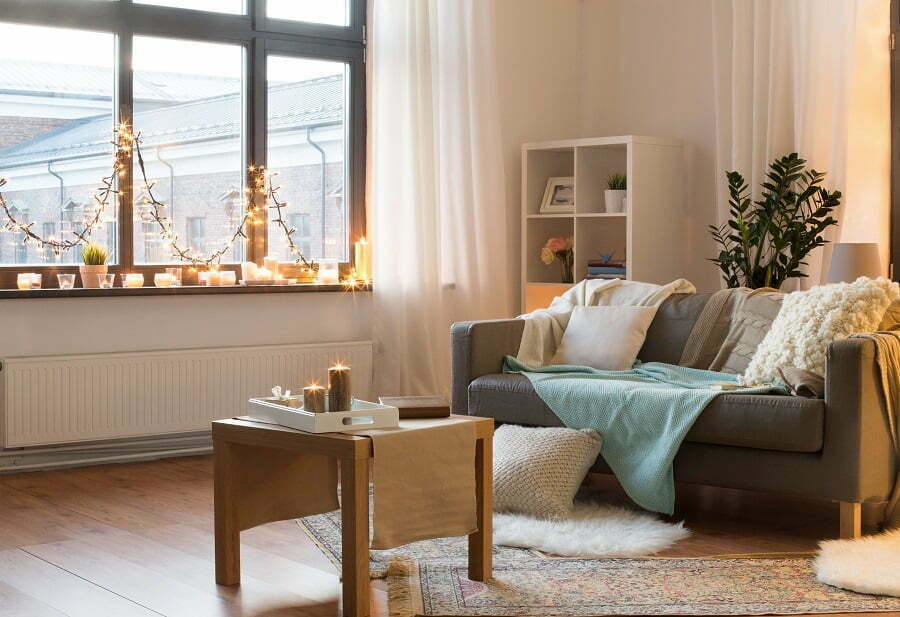 Candles flickering in the corner of a room are more inviting than anything else, especially if they come with aromatherapy scents. This trick usually relaxes people residing in your home and even your guests. This is a simple and inexpensive way to add a different vibe to any room in your house.
With so many options available on the market today, you may find it hard to choose from the wide selection of scented candles to elevate your home's atmosphere. Instead of putting just one candle in a certain spot, experiment with varying sizes and shapes. The key is to place them in specific areas to complement the beauty of any room.
Use Warm Lighting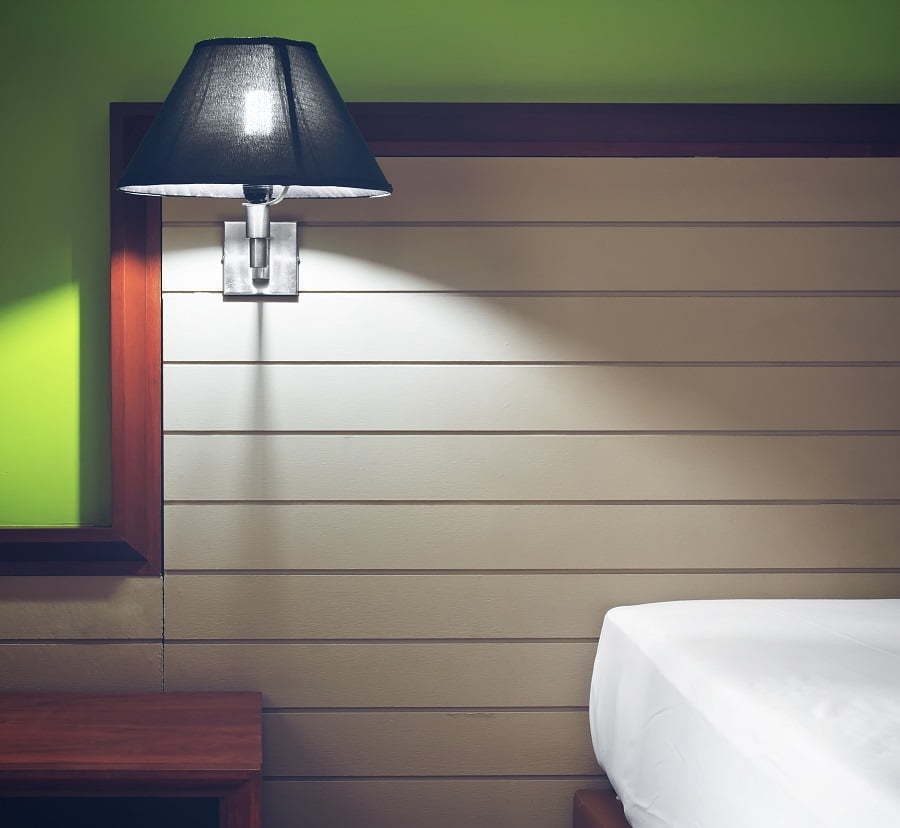 Lighting can also add to your home's gorgeous appeal. For most homeowners, a cozy atmosphere requires good lighting more than anything else.
It is advisable to avoid harsh overhead lighting. If you want to go for warm lighting, your choices should include ambiance lighting, table and vertical lamps, and other illumination fixtures.
Check around your home and see where you want to warm illumination after the sun has set. Don't be afraid to experiment and see what will work best on your home design.
The Takeaway
Making your home as cozy and inviting as possible is now easier with the tips mentioned in this article. Hopefully, you can follow a few, if not all, of these tips. You don't always have to exert too much effort or break the bank to cozy up your living space. Now you know that making your home cozier is not as difficult as you thought it would be.
Recap
Liked this article? Here's what you can read next: