Last updated on October 1, 2023
Having a well-maintained and clean HVAC system in your home is essential. Here are the steps you need to take.
HVAC is the abbreviation for heating, ventilation, and air conditioning and describes the systems and peripherals that control heating, ventilation, and air conditioning.
These systems play an essential role in creating and maintaining safe and clean surroundings in buildings, whether commercial use or residential.
One of the critical responsibilities of an HVAC system is to provide clean air to your home or building as it circulates the air and filters out unwanted air contaminants that might harm the air quality inside.
The HVAC system is also responsible for the temperature as it regulates it, maintaining the preferred indoor temperature, different from the outside.
Benefits of HVAC System Maintenance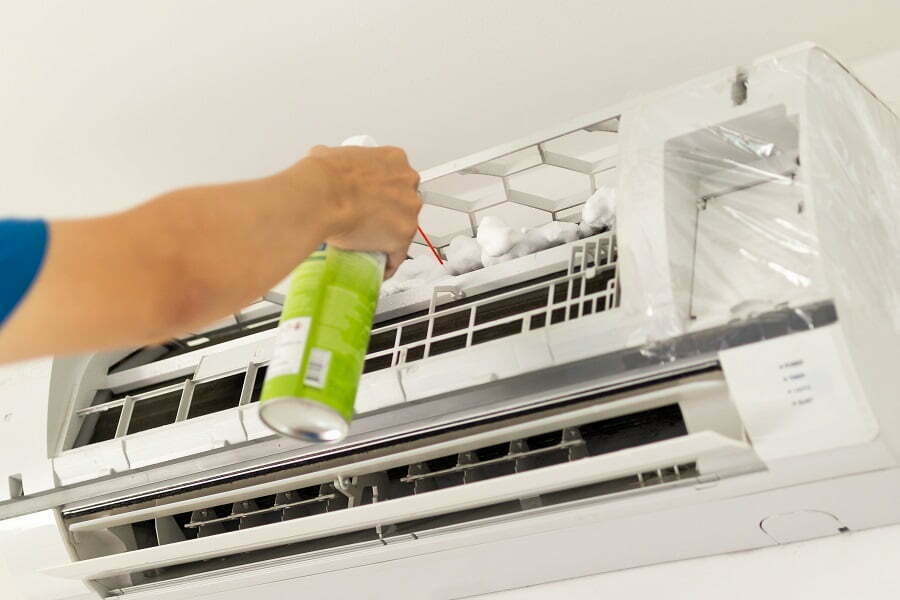 Performing maintenance at least two to three times a year is enough for an HVAC system to perform excellently.
Avoid Costly Bills
Major problems could arise from not maintaining any features of your HVAC systems, which means costly repair bills will be present. If something does not look right or needs repair during your maintenance, act immediately and fix the problem to ensure that the problem will not get worse and affect other aspects of your HVAC system, resulting in even higher repair bills. In case of severe issues, an HVAC contractor is the way to go.
Improving the HVAC's Efficiency
Progressive HVAC maintenance helps you find possible inefficiencies in your HVAC system that will become a significant problem if left unchecked. Maintenance ensures that your HVAC systems are efficient, which will help lower your ventilation costs.
Staying Compliant
As a house owner or building manager, it is your responsibility to ensure that systems, including the HVAC system, meet specific industry standards and regulations. Meeting these standards and regulations ensures that your house or building is safe and habitable.
HVAC Cleaning and Maintenance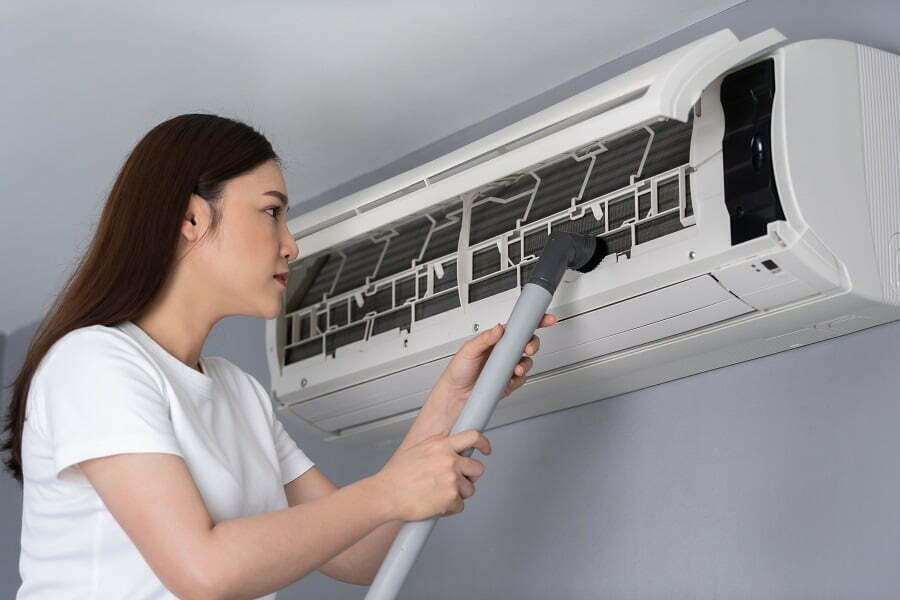 Like any machine or electrically operated system, HVAC systems also need cleaning and maintenance to keep them working perfectly.
Filters of your HVAC System
Cleaning or replacing filters is the most cost-affordable way to improve your HVAC system's performance. These filters provide your home with fresh, clean air and prevent the most common HVAC problems.
Cleaning or replacing your filters must be done every three months, depending on the HVAC system you use, and you must take this seriously when you have someone in your house or building which is allergic to dust.
Checking the Electronics
It is essential that you make sure that the electrical components in your HVAC system are working accurately. If you have a battery-powered thermostat, check first if you need to change the batteries, then check if the buttons and working, and finally, check if it provides the accurate temperature when you set it.
Checking the proper placement of the wires and cords of your electrical HVAC system is also essential. Check for exposed wires, hot wires, and electrical sparks. You should act if these are present, as they will cause significant problems in the long run.
Debris
Cleaning the debris from the various portions of your HVAC system is another thing you should do when doing HVAC maintenance. Debris, like dirt, mold, dust, leaves, twigs, and tiny insects, will build up in your unit and clog the components of your HVAC system, decreasing its performance or even damaging it.
Installing HVAC access doors and panels makes this job so much easier, so make sure you install one or two to give you better access to your ducts.
Check for Leakages
Checking leakages in your HVAC system should be taken seriously. There are various reasons for leakages in your HVAC system; most of them can only be determined and fixed by professional technicians.
Leakages can damage and destroy your HVAC system over time, so call a professional technician immediately to prevent this from happening.
The Takeaway
Knowing these tips and benefits in cleaning and performing maintenance on your HVAC system can help you maintain your HVAC and make it more efficient during its life span.
It also enables you to avoid spending unnecessary repair costs by preventing significant problems little by little when performing these cleaning and maintenance.
Recap
Liked this article? Here's what you can read next: