Last updated on November 6, 2023
Use these eight accessories and ideas to give your garden or backyard a whole new look. Read on!
Do you want to enhance your garden but are unsure where to begin? If you're going to plan a garden party and don't have time for a comprehensive garden makeover, these eight quick tasks will improve the appearance of your garden in no time.
It's ideal, to begin with, for some "easy wins" that transform the space right away if you want to improve your garden. You'll be inspired to take on longer-term tasks as a result. Nothing inspires a landscaper to do greater things than seeing the results!
Use Nice Pots and Planters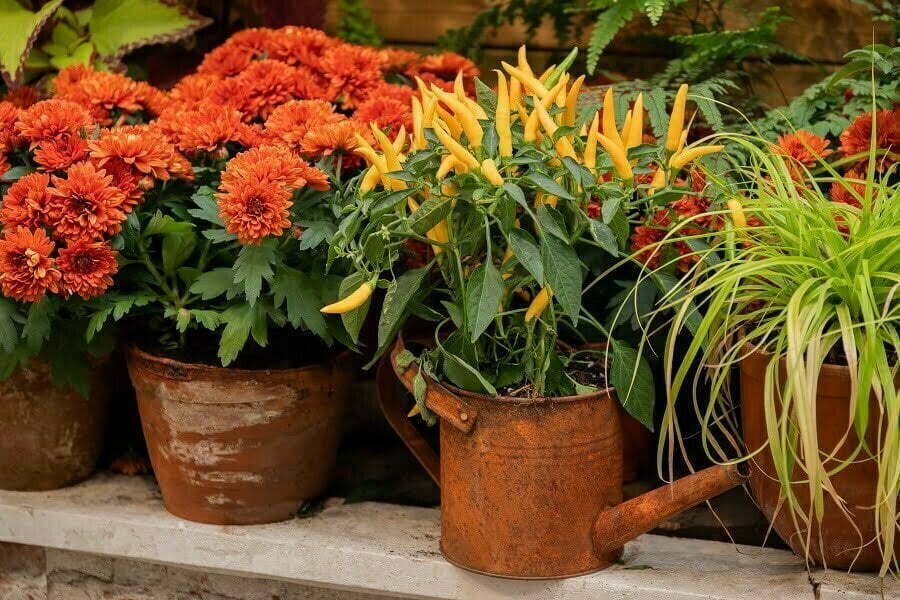 Ideas for landscaping don't always require extensive construction. You don't even need to leave your home to add a touch of sunshine; all it takes is a simple, attractive potted display next to your back door.
Of course, the term "beautiful" is broad. Therefore, indulge yourself in whatever you deem beautiful. It's entirely up to you whether your pots have historical, floral, striped, or other design elements.
You can also think about outdoor planters from H Potter, which would certainly add a special dose of aesthetics to your garden. Allowing the seasons to inspire your container gardening ideas is also a good thing.
For instance, many autumn planter ideas seem to be sure to cheer up even the cloudiest October day.
Enhance Garden Entrances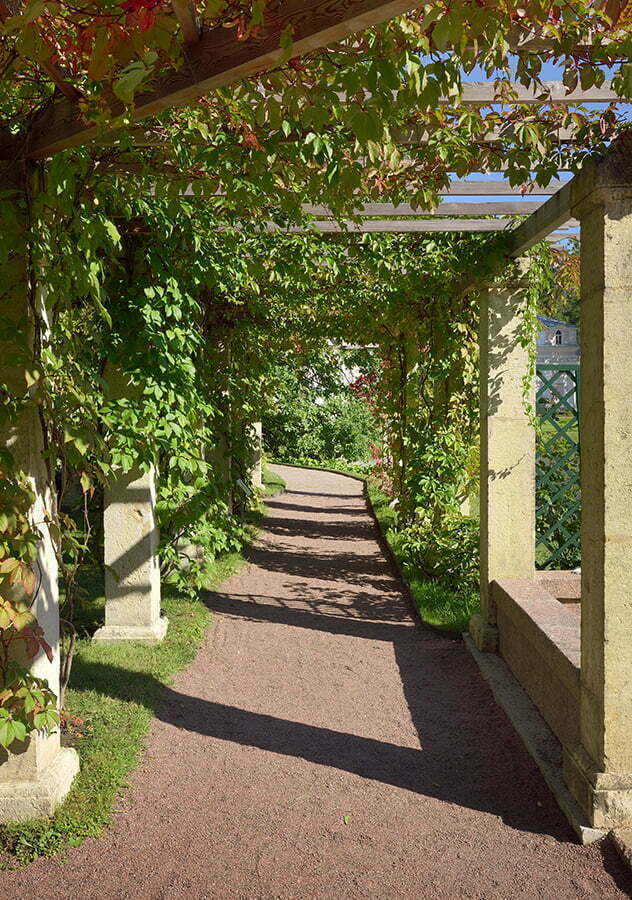 Any garden decorating scheme must include lighting because it instantly adds warmth to the area and allows you to use the garden well into the night. To illuminate every area of your backyard, layer a variety of outdoor lighting concepts.
To create a relaxing backdrop for outdoor meals, think about installing pretty festoon lights on your patio and pergola and combining them with solar garden lighting concepts in the borders. 
Since many landscapes are at their most romantic at night when the moonlight and strategically placed electric lights illuminate the trees and illuminate paths, keep it in mind.
Use a Mirror to Implement the Illusion of Space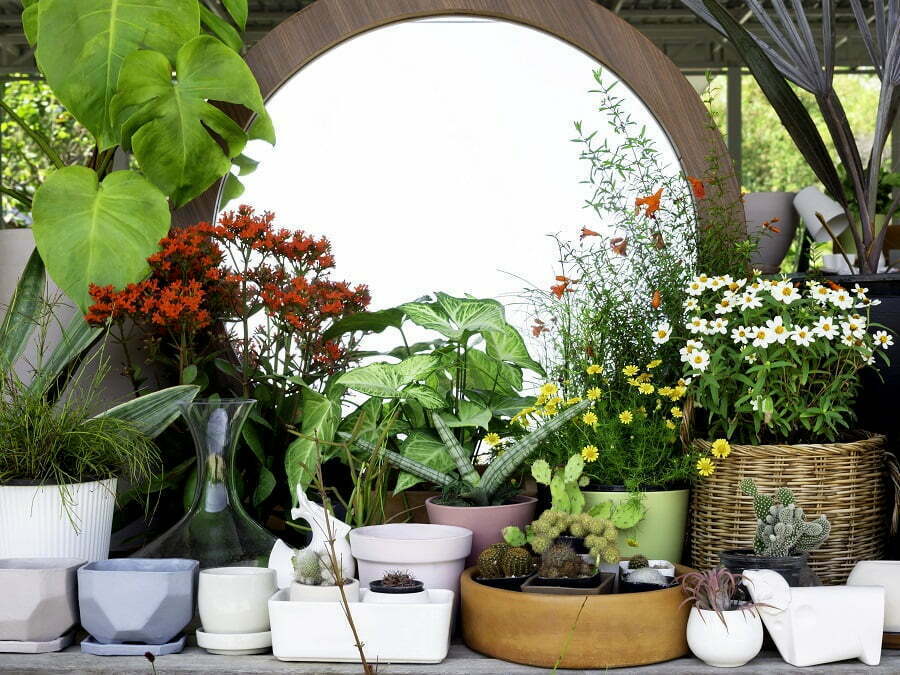 Mirrors can be used for more than just interior decorating. A fantastic way to brighten and add depth to the garden is by adding a mirror.
Choose a window-shaped pattern that, when placed on a wall or fence, suggests entrances to various locations and lends your property a magical air.
Additionally, mirrors can be placed in a corner of your garden that faces north to transform a dark, gloomy area into a bright, cheery one.
Set Up a Hammock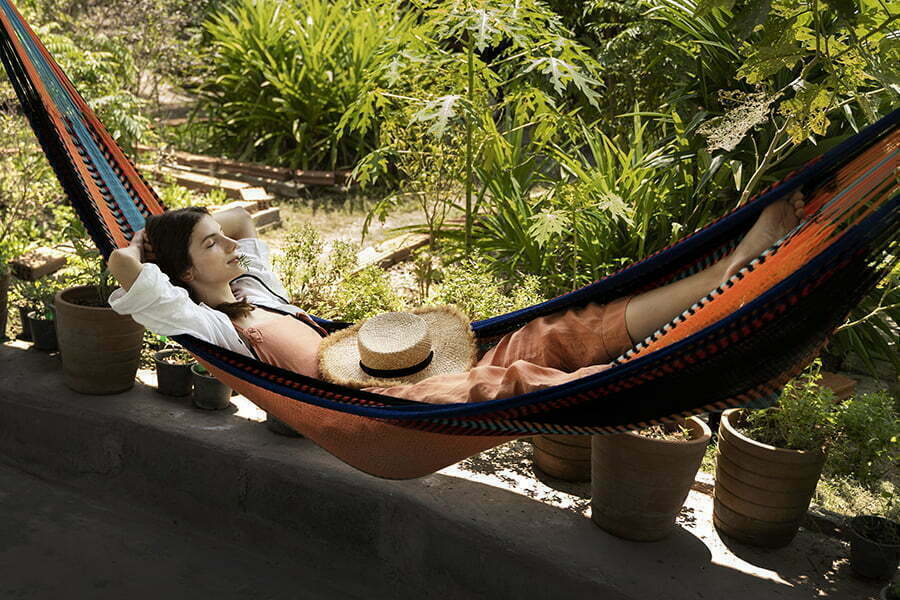 You'll enjoy the relaxed atmosphere that a hammock provides if you have two trees where you can hang one. However, if you don't have any, you shouldn't be concerned either.
Thanks to the wide range of styles that are currently on the market, you don't need any trees to anchor them, and they can match any style of home, from rustic to amazingly modern.
Some individuals think that spending the night in a hammock can change lives. The presence of greenery has a calming effect on the mind and body, so grab a book and spend some time in it.
Brightly Colored Furniture Will Add Pops of Color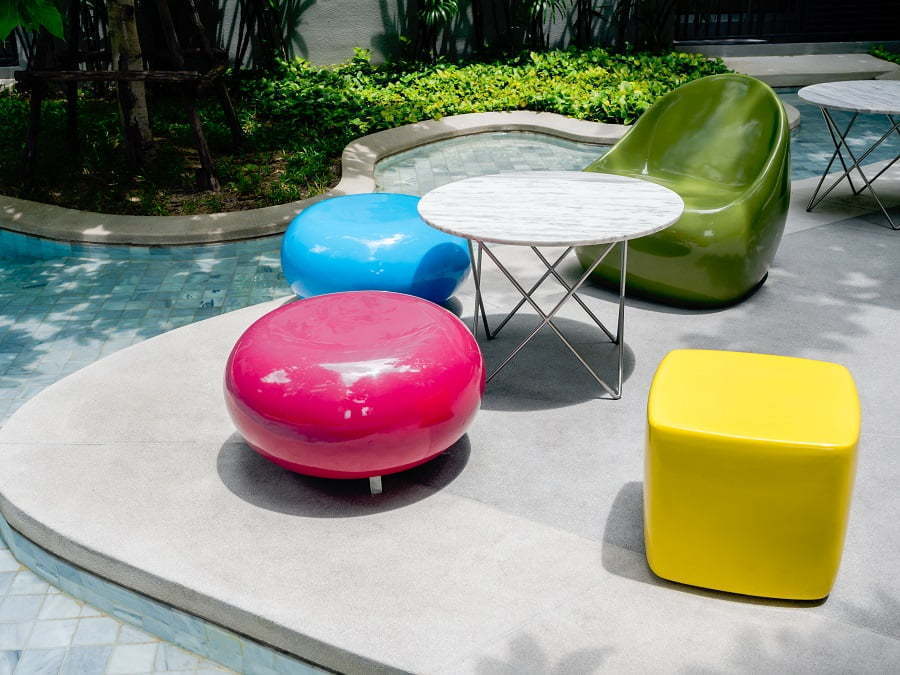 For many of us, furniture is the essential first step when designing a garden because without it, it's difficult to make the most of your outdoor space.
Vibrant bistro sets are a dependable option that looks great on any surface, from large patios to small balcony gardens. If you already have furniture, why not add some color? Try painting something. Just be sure to choose a finish that can withstand outdoor use.
Include Some Seating in the Sun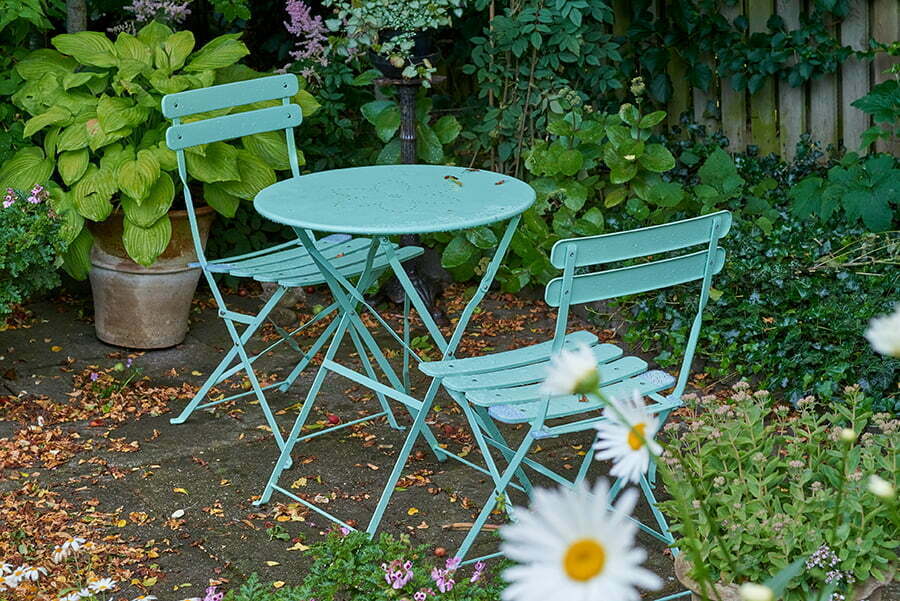 Having a place to sit and take in the results of your labor after all the time you put into establishing your plot is essential. There are many different options for patio furniture, ranging from cozy coastal deck chairs to sofa sets.
To design a comfortable area to unwind day or night, think about combining and matching a variety of outdoor seating designs.
Add Decorative Tiles to a Patio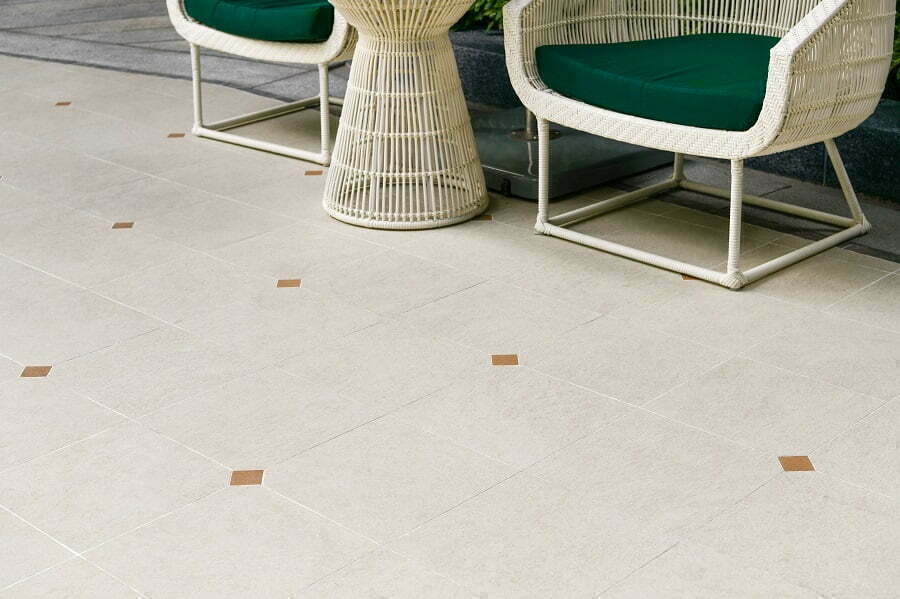 One of the best garden decorating ideas is adding a patio area, which is the ideal addition to a garden. Patios are a wonderful way to divide up your space, separating the area you use for entertaining from your flower beds, greenhouse, and vegetable garden.
As an interesting substitute for deck designs and concrete slabs, think about building a patio out of patterned tiles. Make sure to choose tiles that are appropriate for outdoor use if you're installing a tiled patio.
Plant a Rose Arch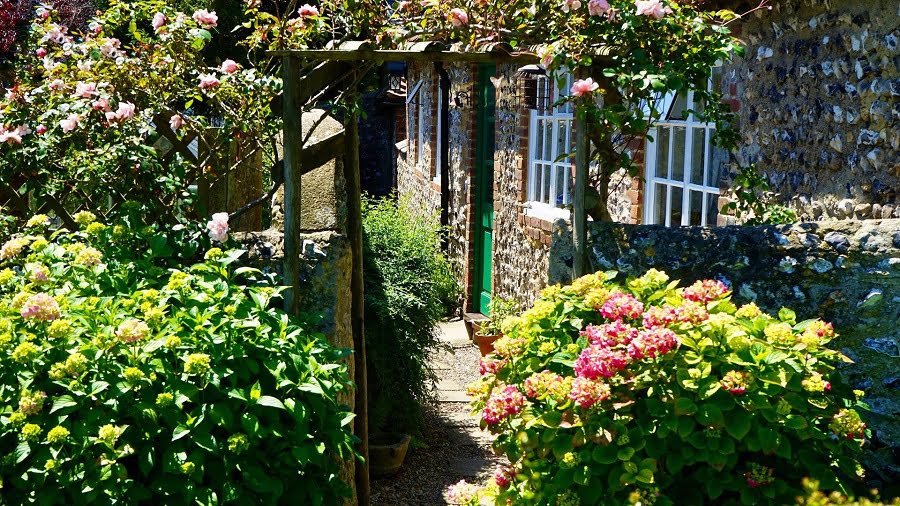 There are never enough roses in a garden, and adding an archway covered in cascading blooms is a lovely way to give your garden some height and architectural interest.
A floral oasis can be created by positioning an arch over a bench or over a path to connect two spaces botanically. If you're thinking about including a rose arch, make sure you understand how to plant roses and prune climbing roses to maintain the best of their appearance.
Your garden can become the most lovely in the neighborhood with a little work and determination. Aside from that, it will undoubtedly be your haven of tranquility. So, these few suggestions will undoubtedly be helpful to you.
Recap
Liked this article? Here's what you can read next: