Last updated on June 18, 2020
Gone are the days of the old rattling radiator that would sometimes get a room so hot that you would have to open the windows and doors in the middle of winter just to get the room to a comfortable temperature. Maybe you have experienced this before and it is no fun.
However, fireplace options for apartments and homes have now come a long way and allow you to give any room a sizzling new makeover that is energy-efficient. Ventless fireplaces are a huge trend among people who want a sleek and modern design with more up-to-date innovations when it comes to a fireplace. Check out our collection of the most creative fireplace options for apartments.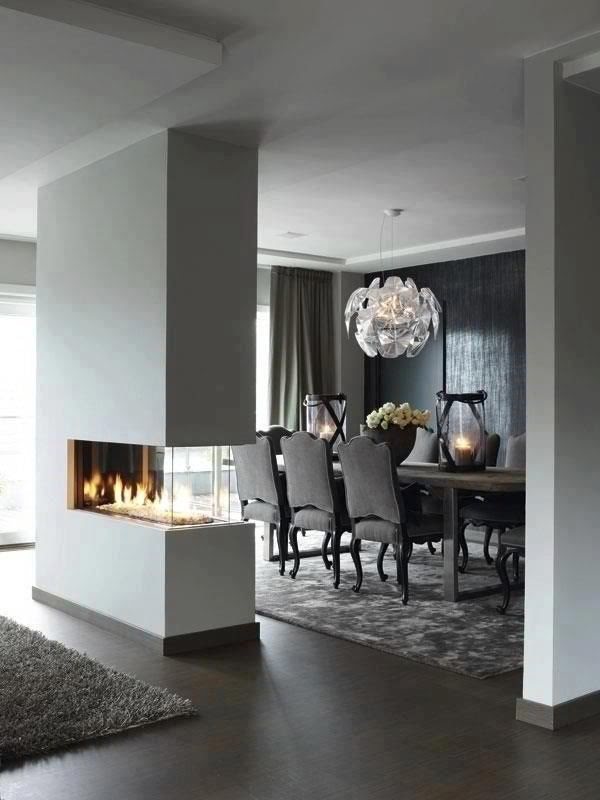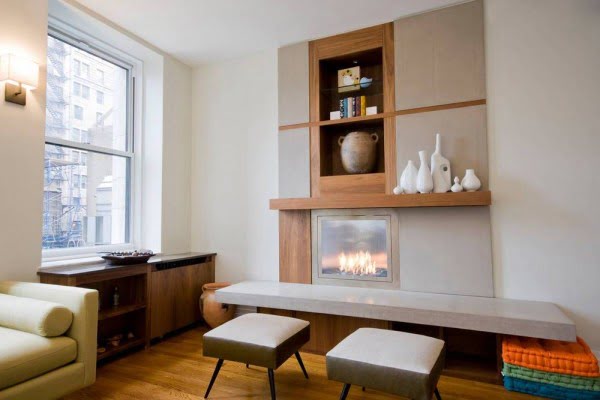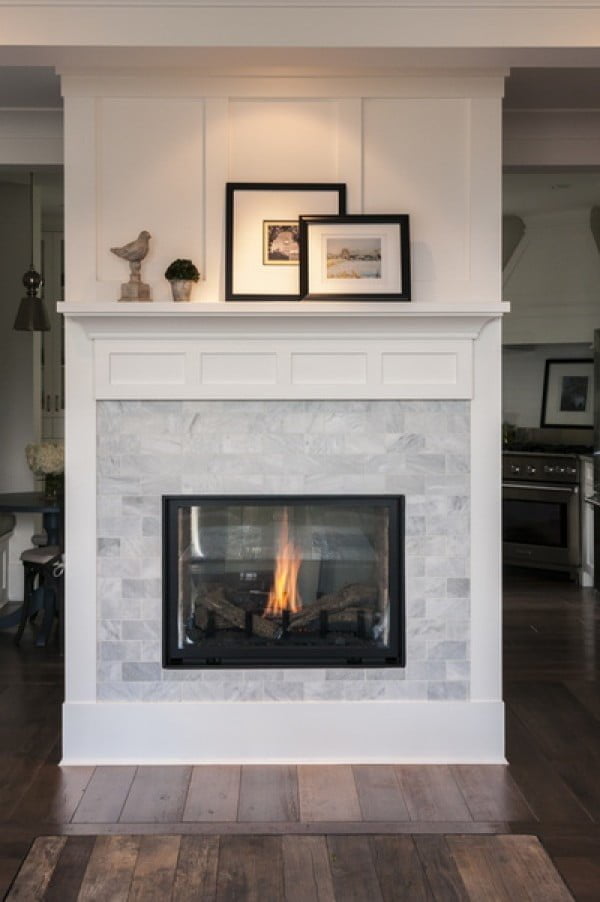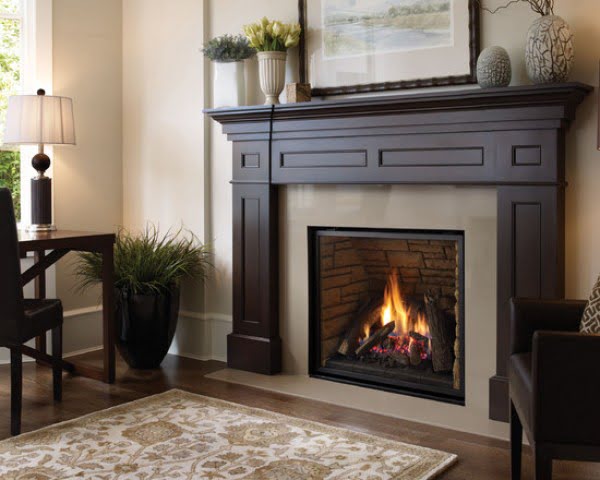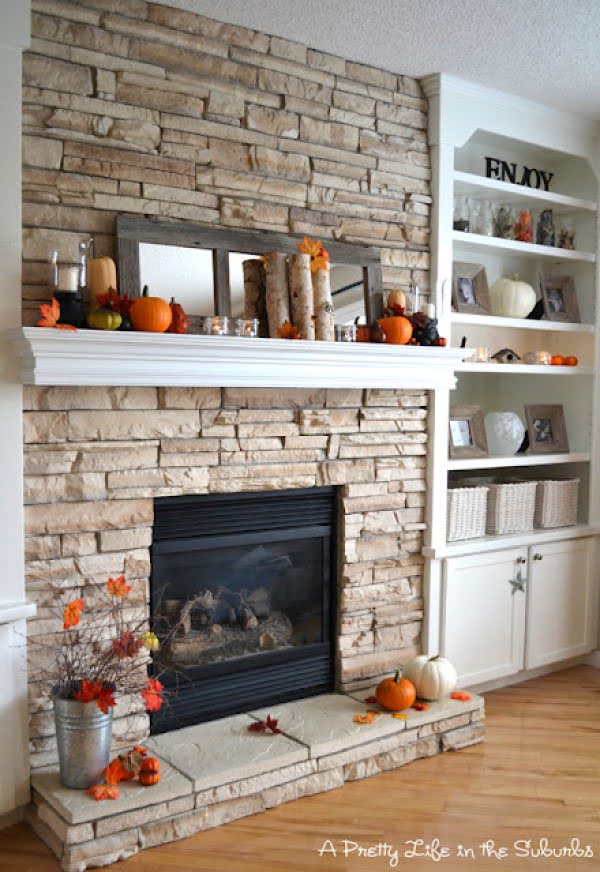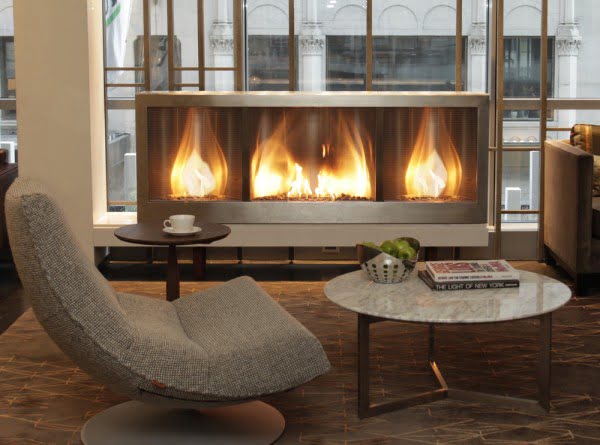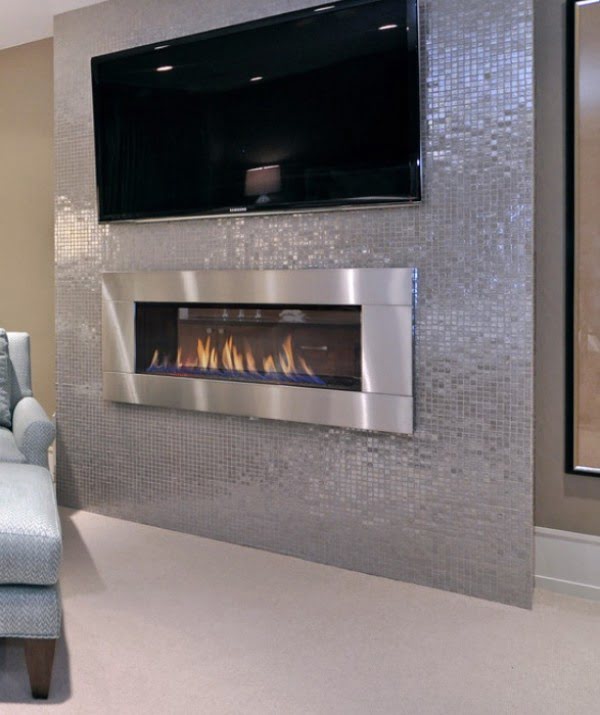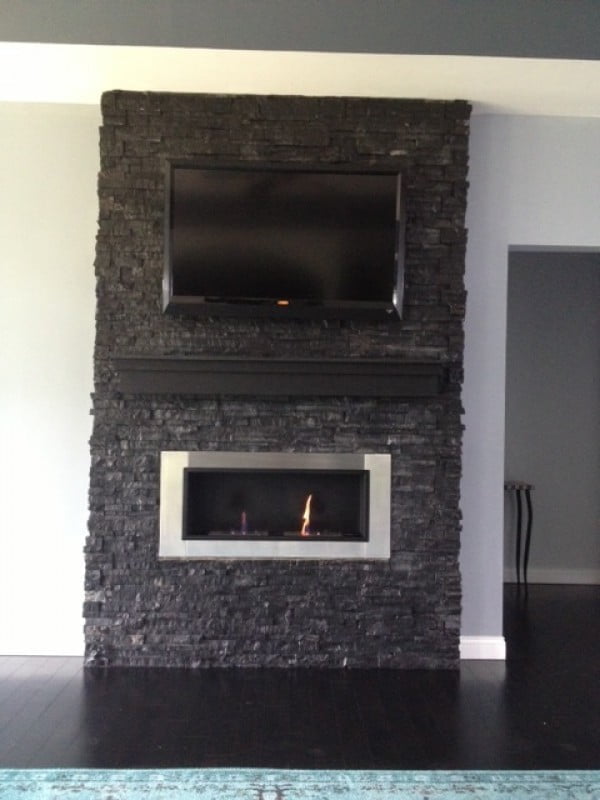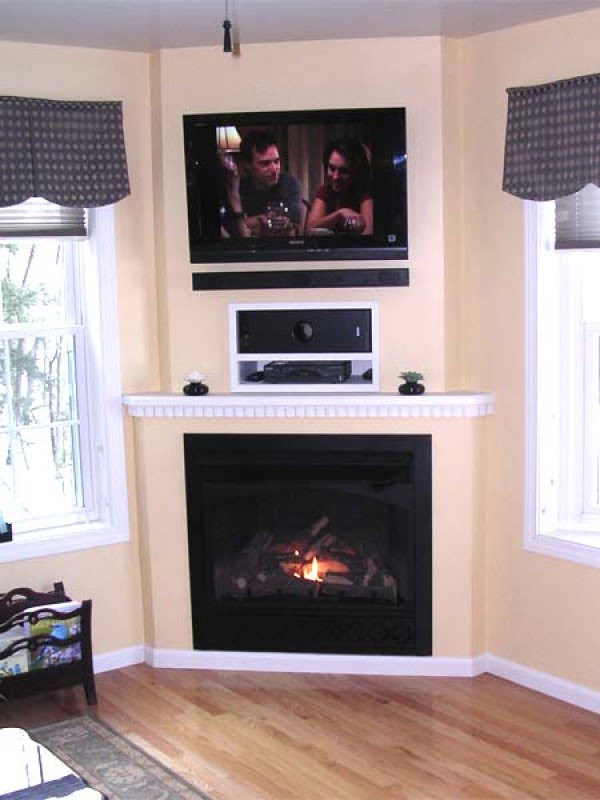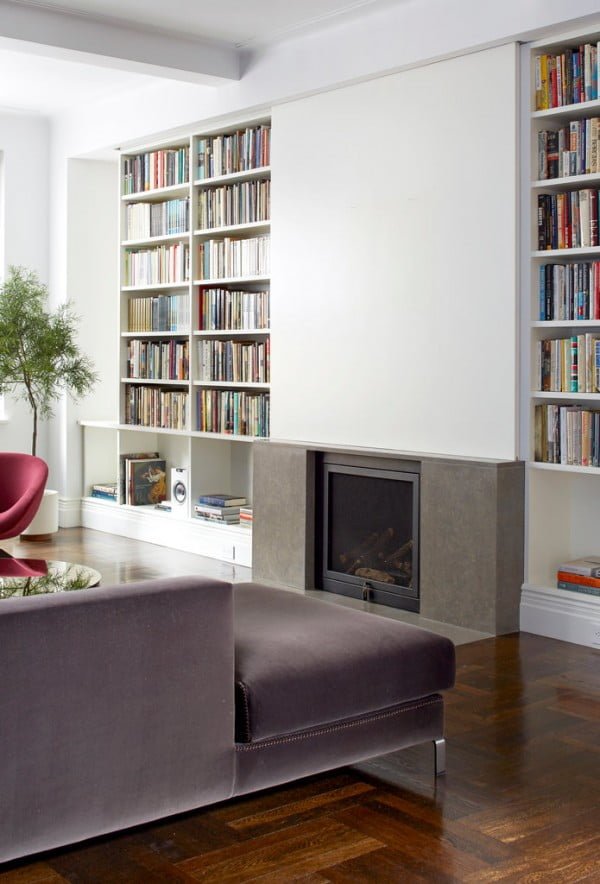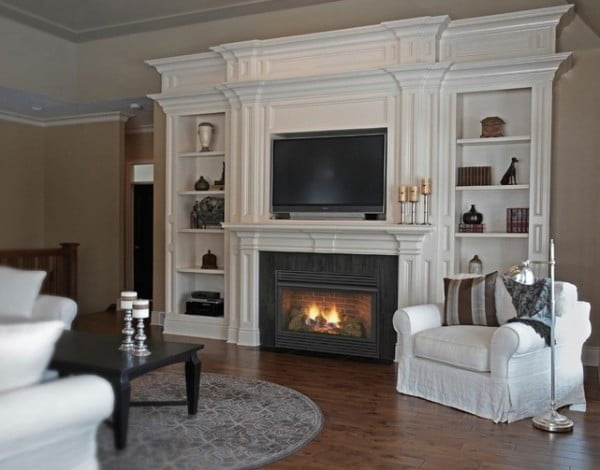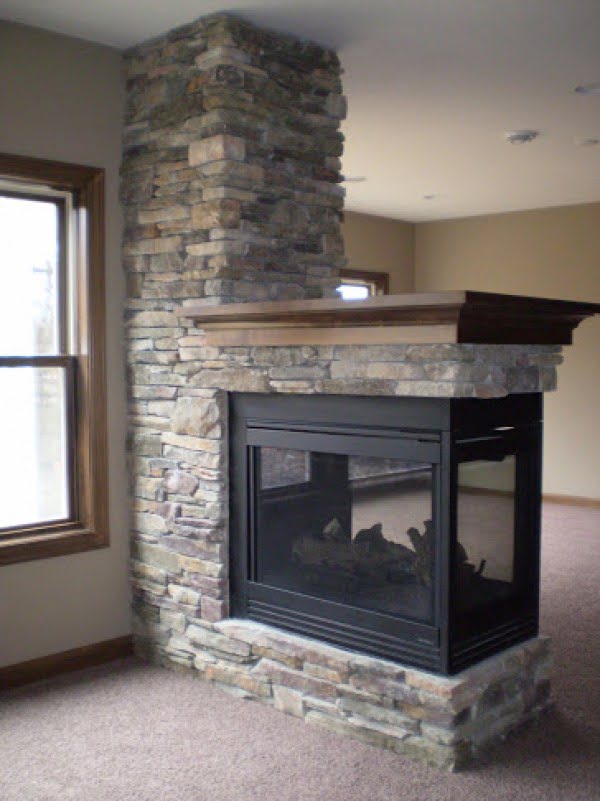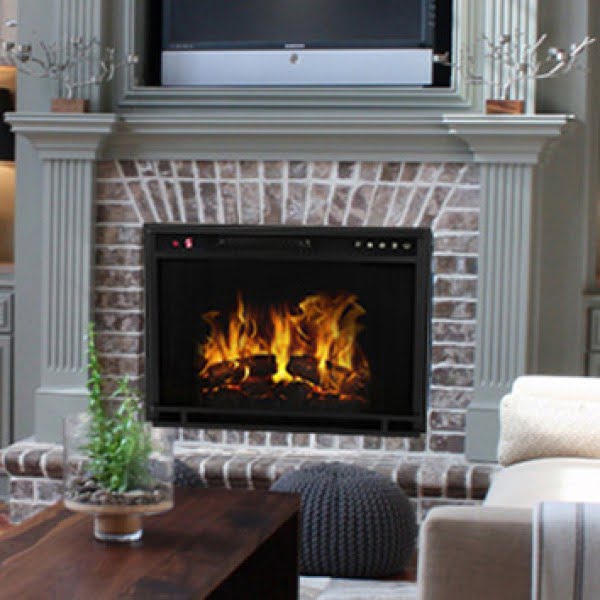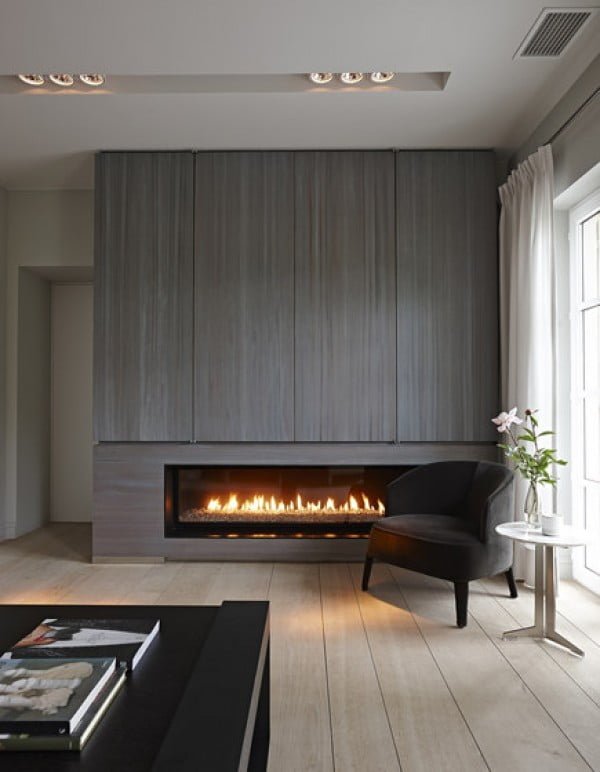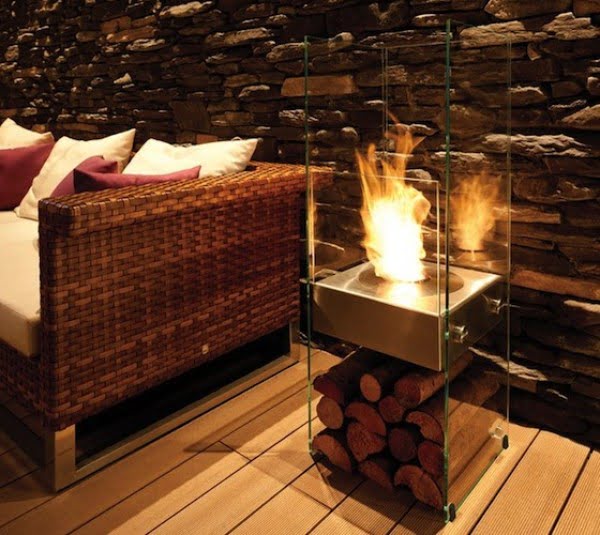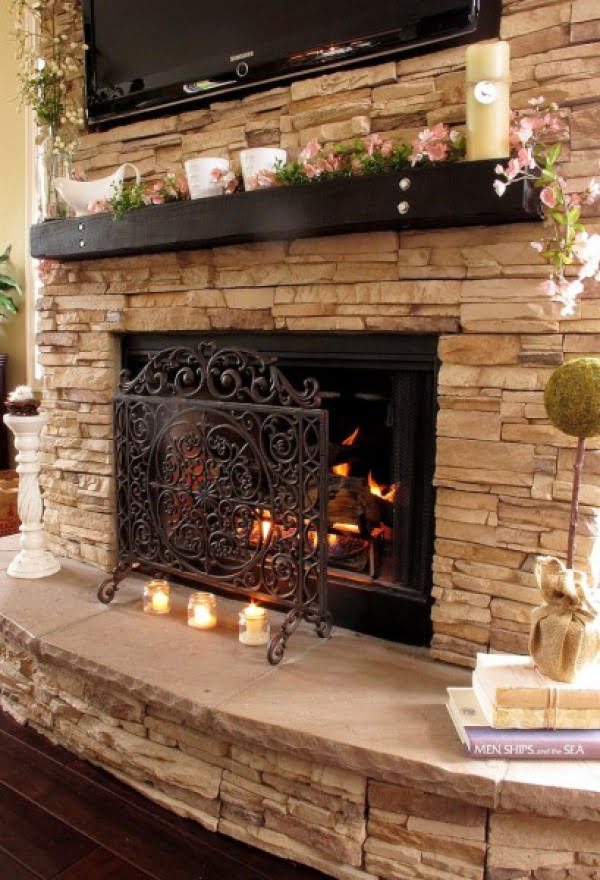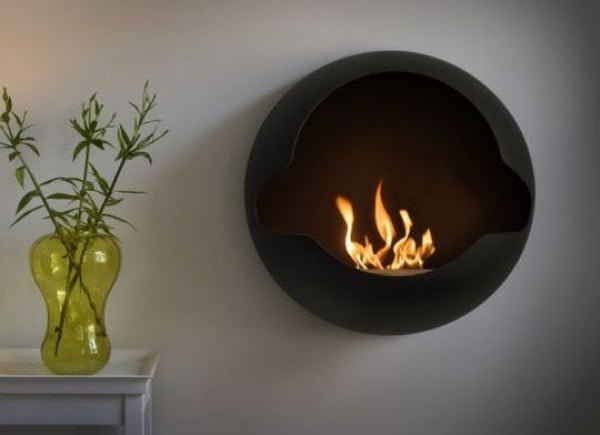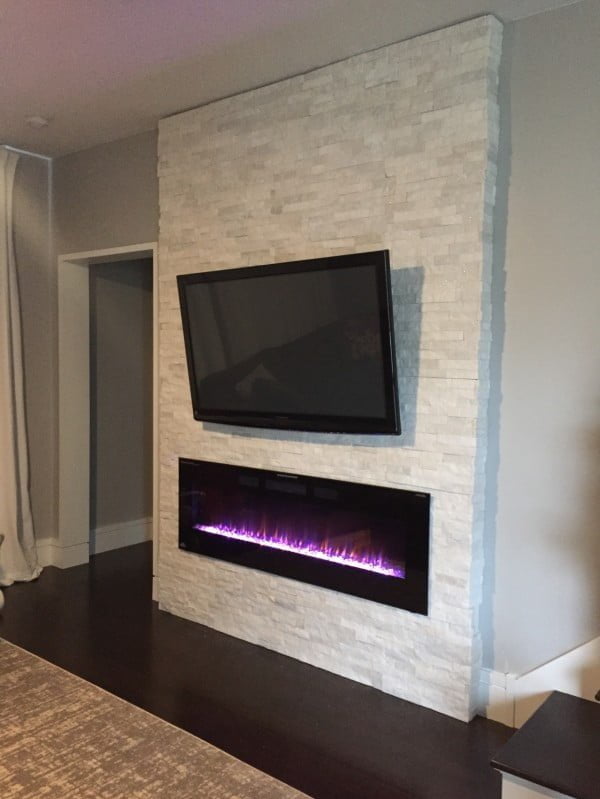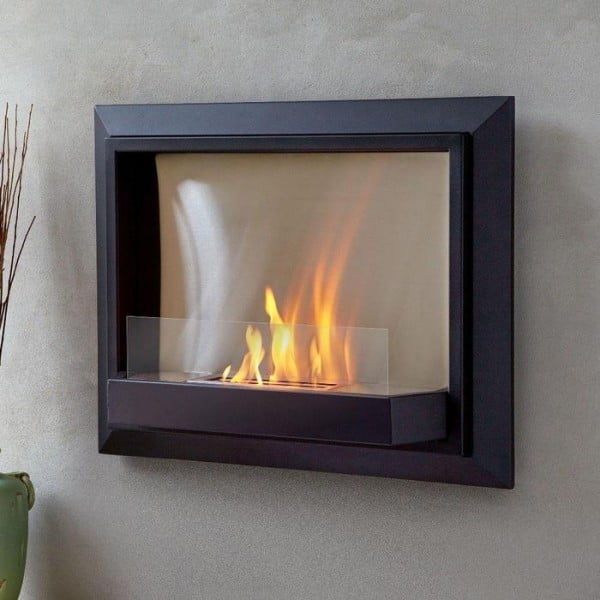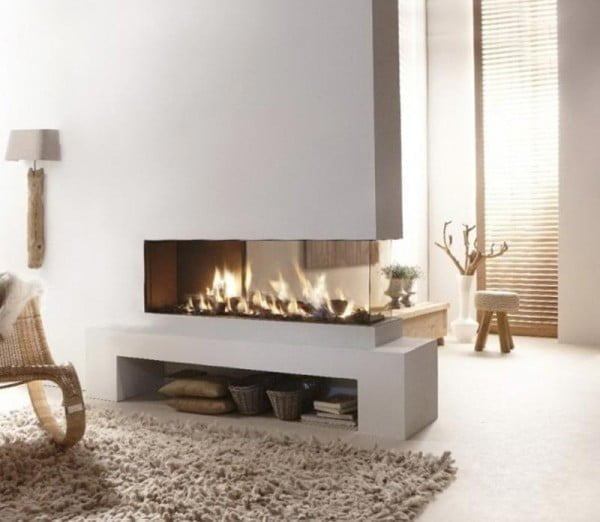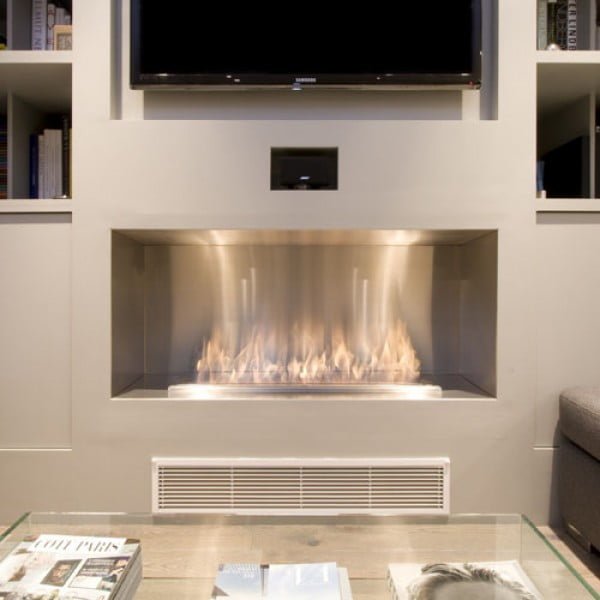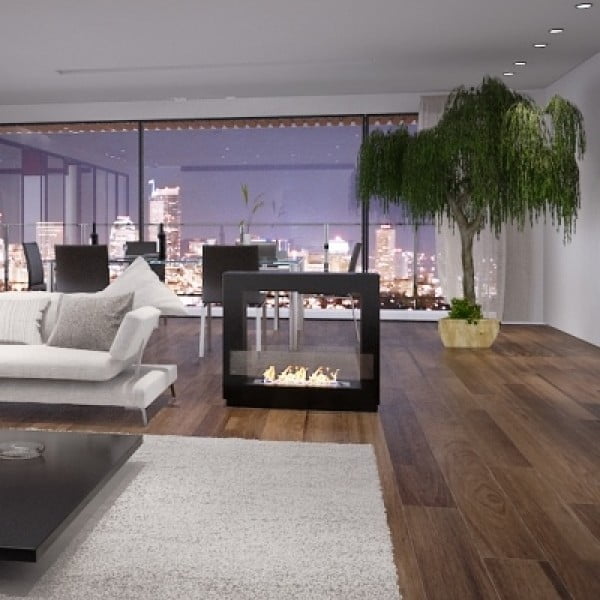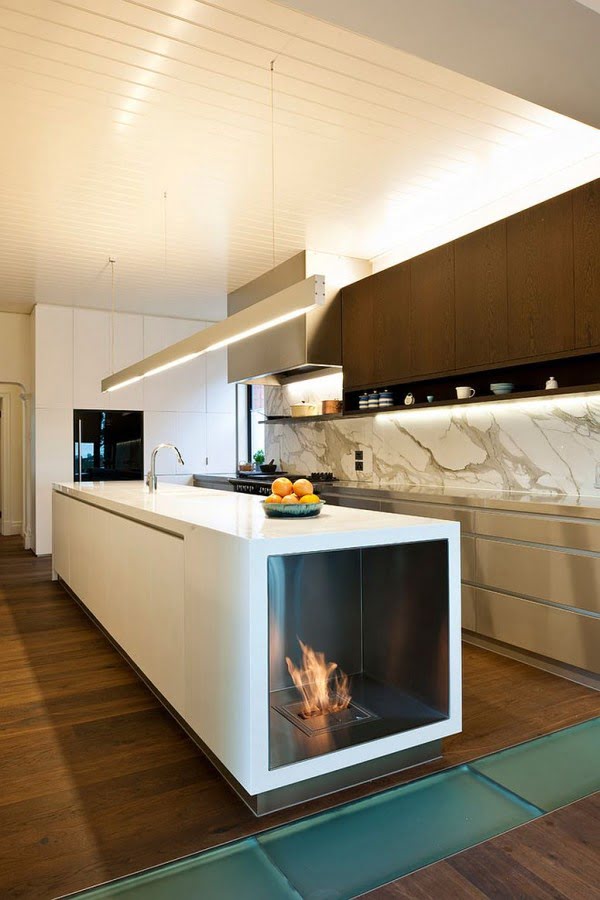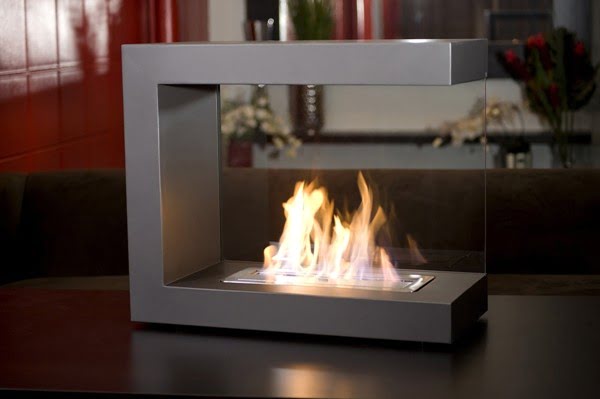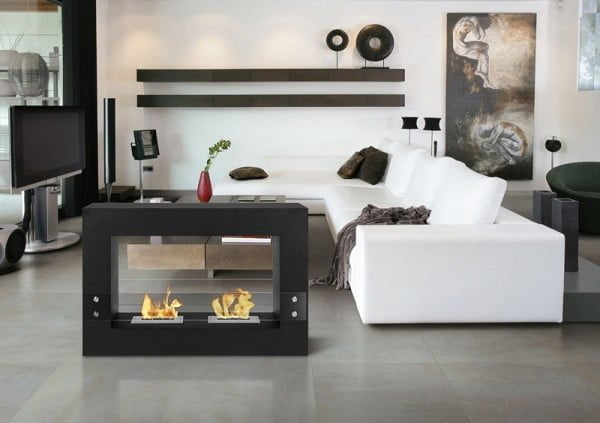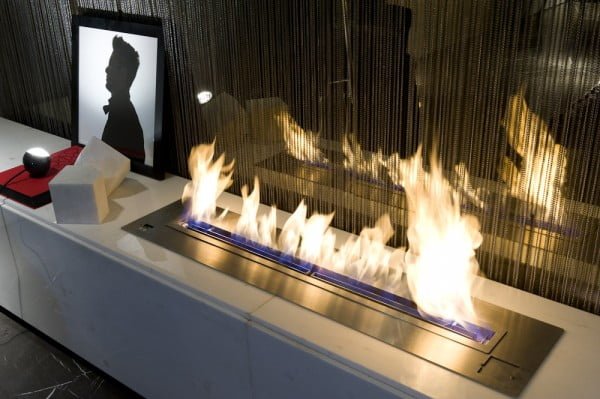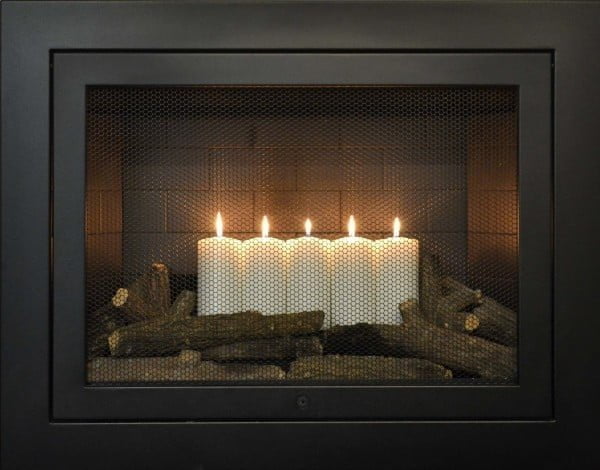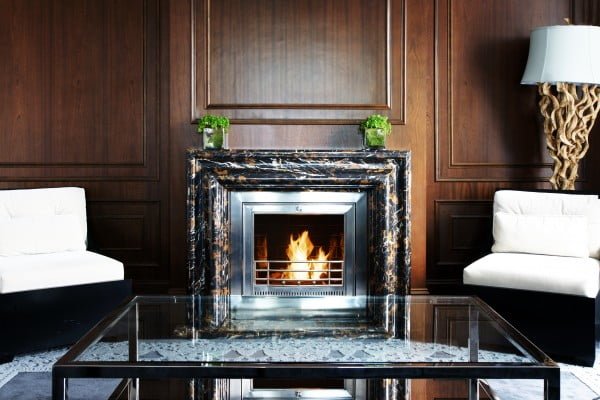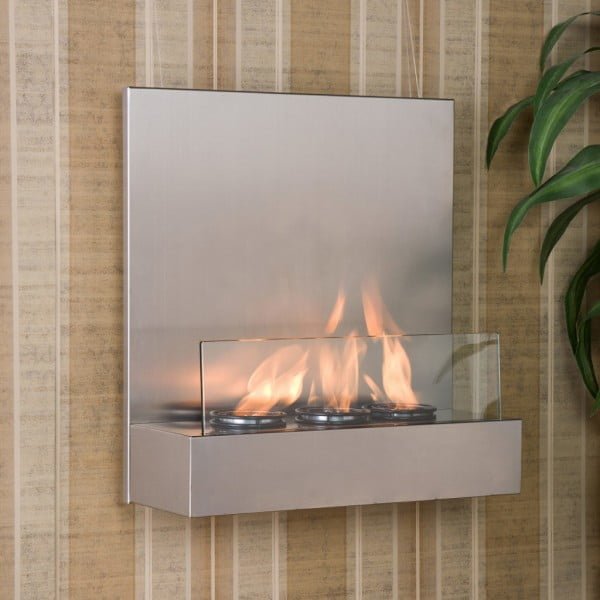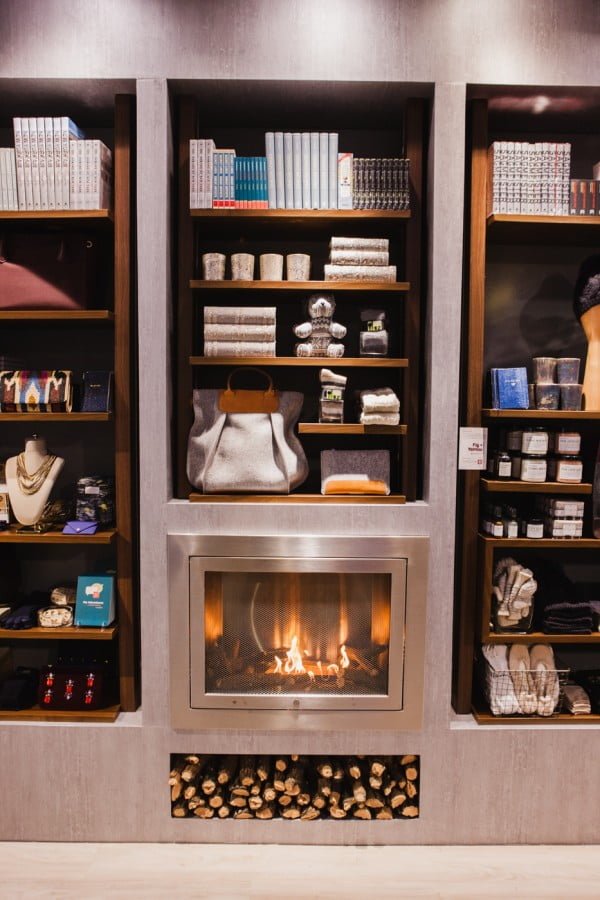 What is a Ventless Fireplace?
A ventless fireplace is simply a fireplace without a chimney. However, it is a whole lot more since it can burn at 99% efficiency compared to a standard fireplace that loses a lot of heat through a flue or vented system. For people who rent an apartment, this is exactly the type of product they have been looking for. They are powered by propane, natural gas, alcohol-based gels, or electricity and can be positioned anywhere that a supply line can be installed.
These types of fireplaces are much cheaper to install when compared to vented models because chimneys or vents are unnecessary. Since they also take up much less space than a conventional fireplace, they can fit in places like bedrooms, small dens, and other rooms. Fireplace technology has exploded in popularity and ventless fireplaces are now considered as one of the most cost-effective fireplace options for apartments to accommodate all types of rooms.
How Do Apartment Fireplaces Work?
Apartment fireplaces work by allowing the fire to be adjusted to burn at optimal efficiency while minimizing the production of harmful CO2 gas and moisture to safe levels for your home. These fireplaces are carefully installed based on the size of the room to provide a comfortable clean burning fire. A ventless gas fireplace must be installed professionally by a gas or plumbing contractor.
The main room in your apartment should have a 25,000 BTU output or more if you have a big, open space. However, for smaller apartments, there are ventless gas fueled fireplaces for smaller rooms like the bedroom or bathroom with much lower BTU outputs such as 5000 BTUs. Many systems come with a wall thermostat, remote control, and/or smartphone app so you can always have total control of your ventless gas heating system.
Décor Benefits of Using a Ventless Fireplace in an Apartment
You can totally transform the look of any room to add a more inviting atmosphere that provides warmth and a cozier ambiance. These fireplaces come in wall, floor, tabletop, and corner models. Buying a ventless wall fireplace will allow you to use a corner model to make use of an empty space in your apartment. It will also serve as a contemporary piece of art as it is hard to resist staring at the dancing flames.
The versatility of a ventless fireplace is one of the best benefits because it provides many fireplace options for apartments to include:
Studio apartments
Offices
Dorm rooms
Bathrooms
The room choices are endless when it comes to ventless fireplaces because they can accommodate any space. With some types, you can even hang them on the wall as individual fireplace units which will add an attractive touch to your décor.
How to Use an Apartment Fireplace
Here are the steps for using a ventless fireplace:
Always install and operate your ventless fireplace in strict accordance with the directions provided by the manufacturer.
Just like a traditional fireplace, you should take safety precautions to ensure that there are no children around your fireplace in addition to flammable items such as paper, curtains, or draperies which should not be near any flames.
Learn how to operate a fire extinguisher and make sure to have one that is been serviced to be within easy reach of your fireplace.
Be aware of surrounding areas and items that are near the fireplace components. You should make sure there are no items that will get too hot to touch with your bare hands if it is something you use often like a metal chair or other items that can get really hot.
Ensure that oxygen and carbon monoxide monitors are checked and adjusted when using ventless fireplaces that are powered by gas or propane.
Check to make sure the fireplace sensor is free from dust or other particles that may prevent or impede its optimum operation.
Turn on your ventless fireplace and enjoy the flame. There are different controls and settings based on your system. If you happen to notice any unusual odors or noises from the fireplace, turn it off and call a professional.
Types of Ventless Fireplaces
Electric
Uses electricity to make heat but does not offer the visual appearance of a fire. These types of vent-free fireplaces are convenient because they are mobile and compact and ideal for people who do not want open flames.
Biofuel
This type uses natural gas or propane as a fuel source and usually requires a link to a natural gas line or propane depot. This can be the best unit type when used as a secondary heating source. They can also be obtained in a variety of styles and designs to include very compact units.
Gel Fireplaces
Gel provides the most affordable options since the fuel source is made of a low-cost gel substance. Typically bought and sold in a can, it can imitate wood burning smells and sounds. This allows you to purchase fireplace units that can go virtually anywhere.
Pros and Cons
Pros – Clean, Improved Air Quality, Versatile, Safe, Environmentally Friendly
Cons – It is always important to remember that a ventless gas fireplace installation is not always a do-it-yourself job or something that a low-cost weekend handyman who has little knowledge or experience with ventless fireplaces should handle; this all depends on the type you buy. Improper installation can lead to unsafe carbon monoxide levels and damaging moisture buildup inside your home. Some types of ventless units require good ventilation.
How Much You Should Spend on a Ventless Fireplace?
Propane or gas ventless fireplaces can cost anywhere between $2000 and $6000 to include professional installation. Electric fireplaces cost from $1000 and up depending on the design and manufacturer. Gel powered ventless fireplaces range from $300-$700. The fuel comes in 13-ounce canisters and costs around $3. Each canister should last for about two and half hours each.
Cost Effective and Clean Burning
It is more important than ever to make an impact working to reduce the carbon footprint we leave behind on the environment and ventless fireplaces do just that. Not only do they burn cleaner and more efficiently, but they can also be a huge cost cutter on your energy bill. Best of all, they are so versatile that you can use clean burning fireplaces almost anywhere in your apartment.
Recap
Liked this article? Here's what you can read next: