Last updated on November 29, 2023
While spring and summer are more about making the best of outdoor spaces and new times blossoming, focus on the interior of our homes becomes a bigger deal entering into the autumn and winter.
So, without further ado, let's explore some of the top interior design trends for autumn and winter!
The Use of Opulence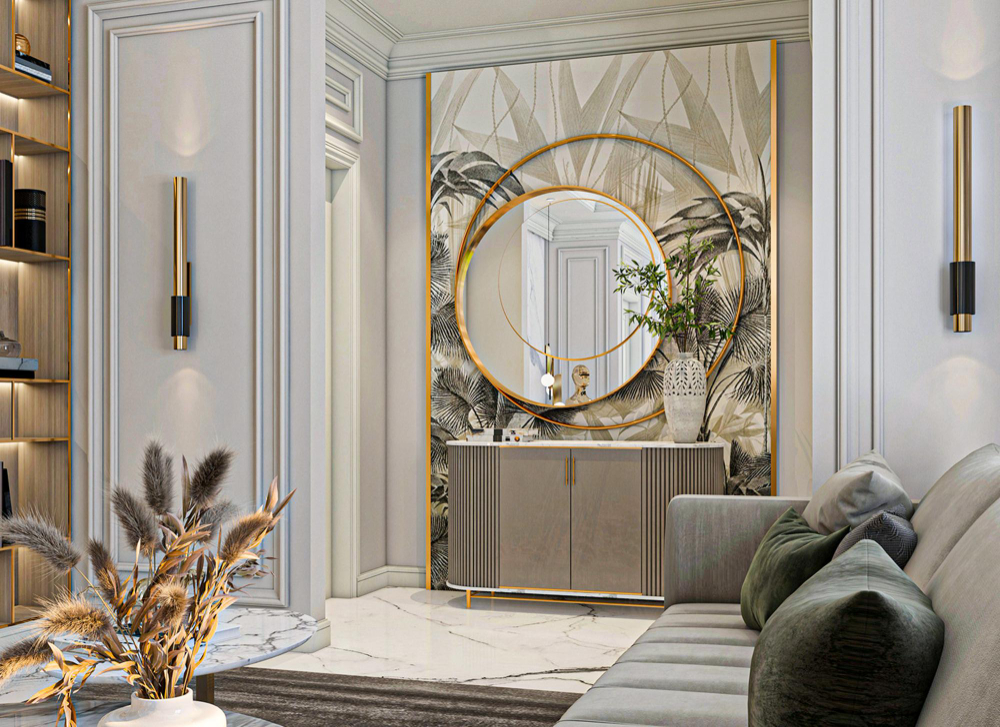 There are many ways of adding opulence to your home's interior design this autumn or winter, including on a budget.
One way or another, gold is a great way of ensuring your interior spaces can exude luxury. This may mean adding features such as ornaments and fixtures/fittings. This could come in the form of accents and larger pieces.
Other ways of adding opulence to your home this autumn/winter, a trend expected to grow these seasons include introducing crown moulding and ceiling details, opulent-styled fabrics, marble surfaces, granite surfaces or/and fancy art and sculptures.
Bloomcore for the Autumn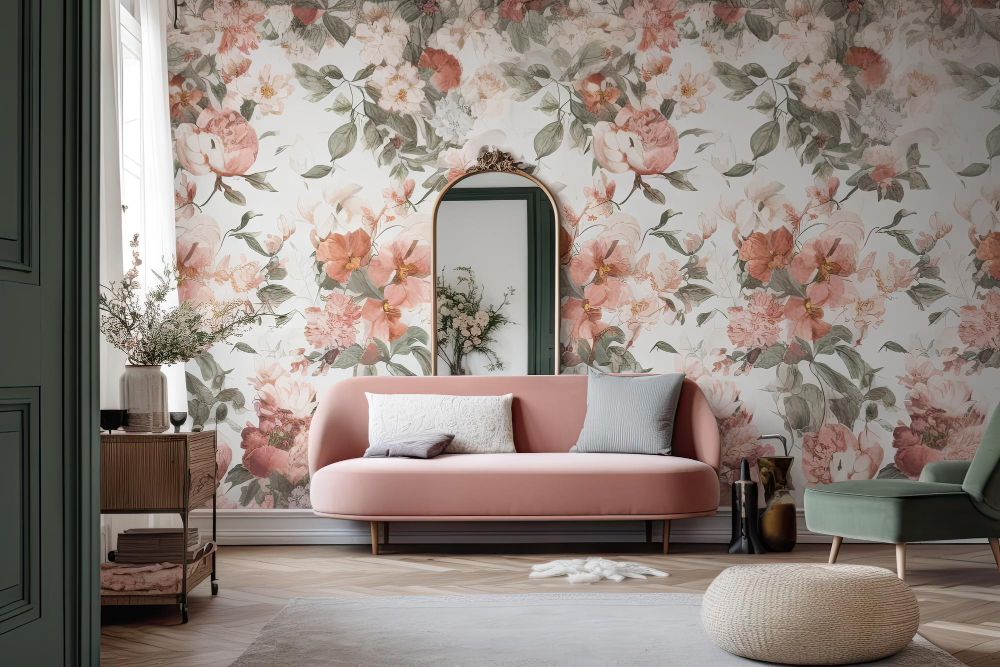 One popular autumnal trend you should look into is that of bloomcore. Bloomcore involves displaying floral aesthetics in a modern way and with elements of youthful vibes. Bloomcore can give off a strong feeling of autumn and the English countryside.
Here are some ways of introducing bloomcore into your interior space or interior spaces:
Add furnishings with floral prints (e.g. duvet covers and cushions)
Green floral-patterned wallpaper
Eco-friendly decor items
Floral print tableware (e.g. floral green ceramic jug)
Blue or/and sage floral-patterned wallpaper for a bedroom
Suitably placed houseplants that are not toxic to animals if you have pets
Nature-oriented art works (e.g. painting of the countryside)
Biophilic Design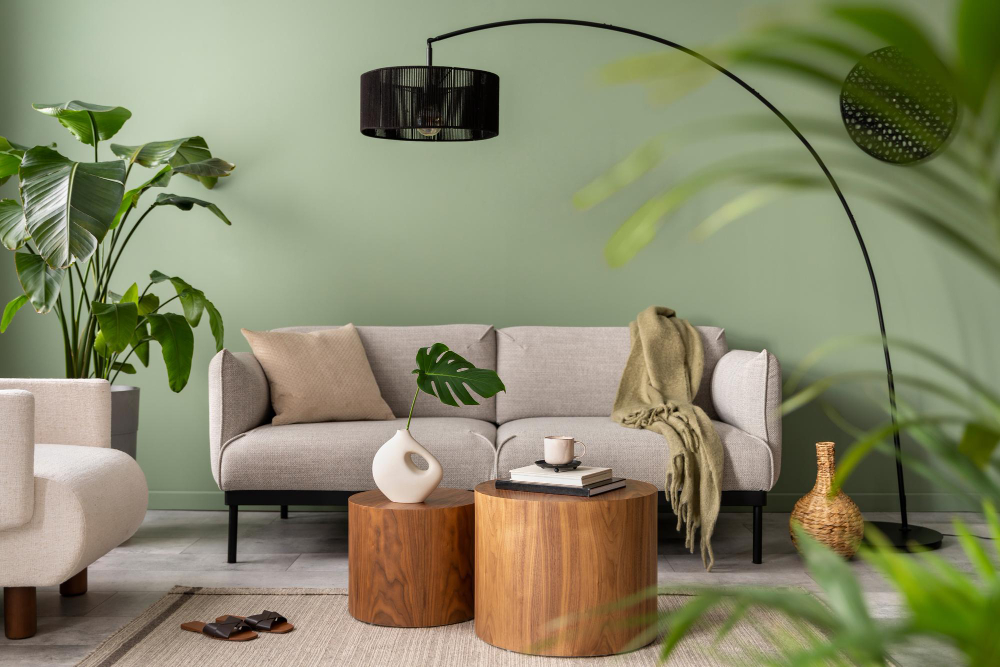 Somewhat similar to bloomcore, a biophilic design is likely to prove a popular trend through the second half of this year.
A biophilic design can be defined by the inclusion of Earthy tones (e.g. green and brown). In practice, you may want to include plenty of green through features, fixtures and decorations such as furniture and suitable house plants.
Likewise, you may want to include brown cushions or/and furniture among other installations but green should probably be more common than brown tones as the primary driver of the natural vibes in the space or spaces.
Beyond that, you should consider natural textures. For example, you may want to introduce textures such as wood (particularly rough woods) and polished stone. You may also want to consider organic fabrics. There is plenty more to consider but the ideas discussed here are some of the best broad ways of adding a biophilic design to your home's interior
Winter Texture Ideas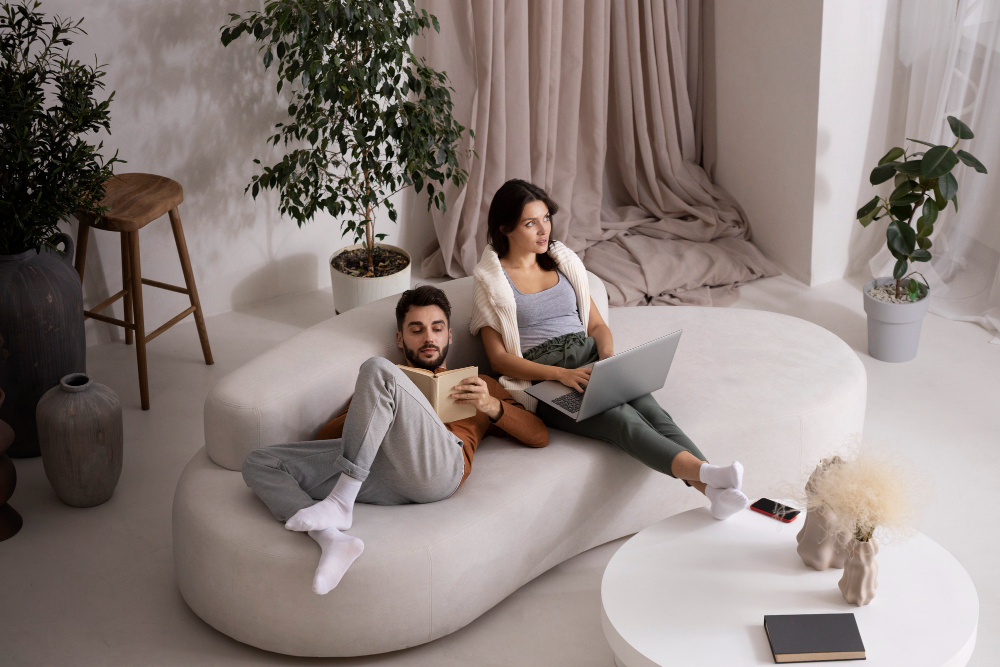 There are a range of textures worth considering for creating a warm and welcoming feel this winter. Some textures that may trend around this time include natural line, boucle, felt and matt velvet. In practice, these textures may appear with an armchair, cushions or otherwise.
Artisanal Homewares
There are many craftspeople and companies out there which sell artisanal homewares that can add a traditional and high-quality feel and look to your home's interior.
Definitionally, artisanal homewares include interior decor items and household items created by a skilled artisan or a collection of skilled individuals working in the field of crafts making. You could also refer to such homeware as hand-made homeware. Either way, this generally involves the use of traditional approaches but high-end materials all the same.
Artisanal decor can include hand-thrown pottery, rugs, cushion covers, quilts, macrame headboards, fringe boards, boho table lamps, hand-decorated tiles and artisanal glass art. These are just some examples.
There are countless options to consider when it comes to artisanal homeware that can add quaint and traditional vibes and fresh, hand-crafted visual appeal to your home. Either way, this is a trend worth looking into particularly for the winter time.
Recap
Liked this article? Here's what you can read next: