Last updated on November 30, 2022
Fancy using posters in your home decor? It's a great idea. But you need to know how to do it properly. Read on!
When you're ready to redecorate your room, don't get limited to boring options at your local department stores. Go your own way and create brand new designs from posters you can make yourself online.
Additionally, there are an infinite variety of posters available online worldwide compared to what you can find locally. Before decorating your room, you should also consider spacing and the placement of posters.
Here are some tips on how to decorate your room using posters.
How to Decorate with Posters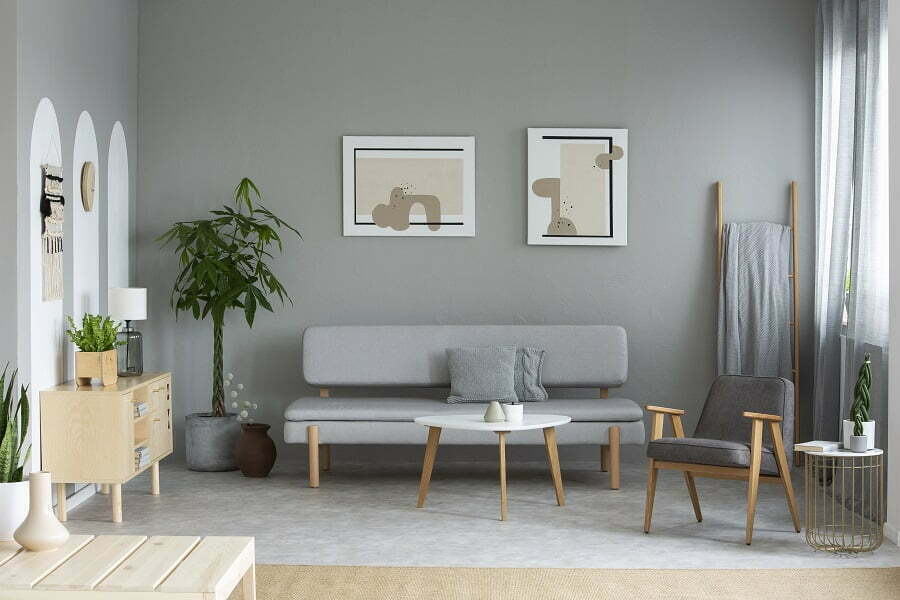 Before you decide on what posters to get, pay attention to the following.
Room Sizing
Before you begin decorating, keep in mind the room size. If you have a lot of wall space, you may want to use it all up by hanging posters. If the room is smaller, you may want to restrict yourself to just a few posters.
Color Tones
If the room is mostly decorated in neutrals, a pop of color from a brightly-colored poster can be really eye-catching. On the other hand, if the room is already full of bright colors, it may be best to stick with more subdued shades.
Select a Mood or Style
Think about what type of mood you want the room to have. You can create an atmosphere that is chill and relaxing or an energetic and fun environment. Once you've decided on this, you can start thinking about which types of posters would best suit the space.
Steps to Decorating Your Room with a Poster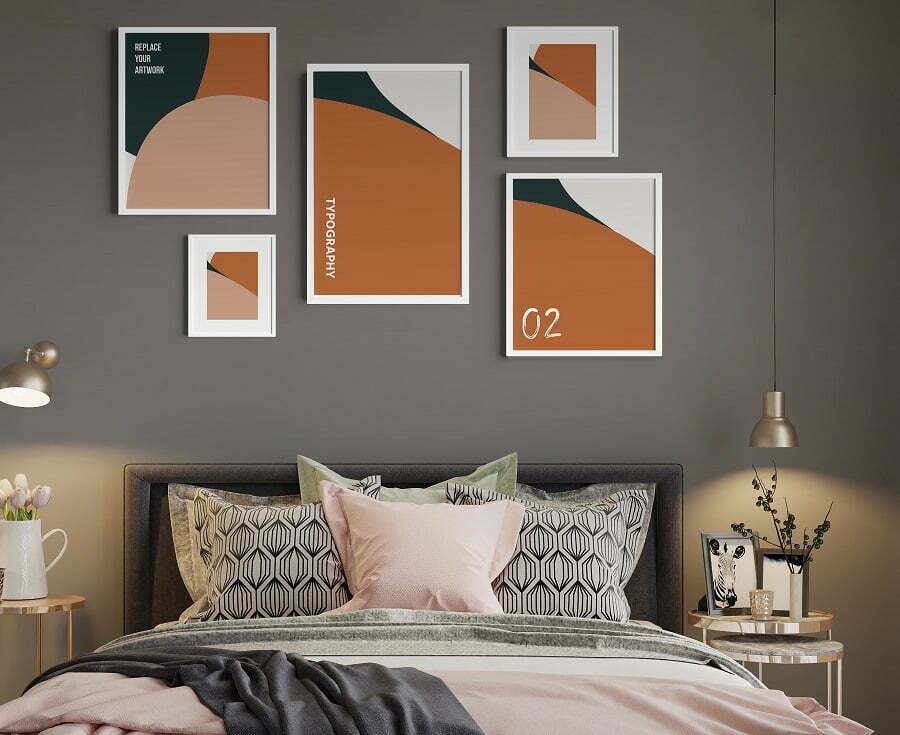 After you've selected your posters, you need to display them.
Poster Frame
You can use a poster frame, which can be purchased at most stores. This will help protect your posters and give them a more finished look.
Adhesive Hooks or Tape
If you use adhesive hooks or tape to attach your posters to the wall, it makes them easier to move around. Invisible tape is a simple way to place a poster on your wall.
You need to tape all corners and sides down so it's flat. You can get hooks for a poster frame.
Pinned Posters
Another option is to use pushpins like thumbtacks to get your poster onto your wall. This is only a good idea if you don't plan on moving your poster around much because the pin leaves a tiny hole in the wall that will require plaster to cover.
Themes You Can Choose From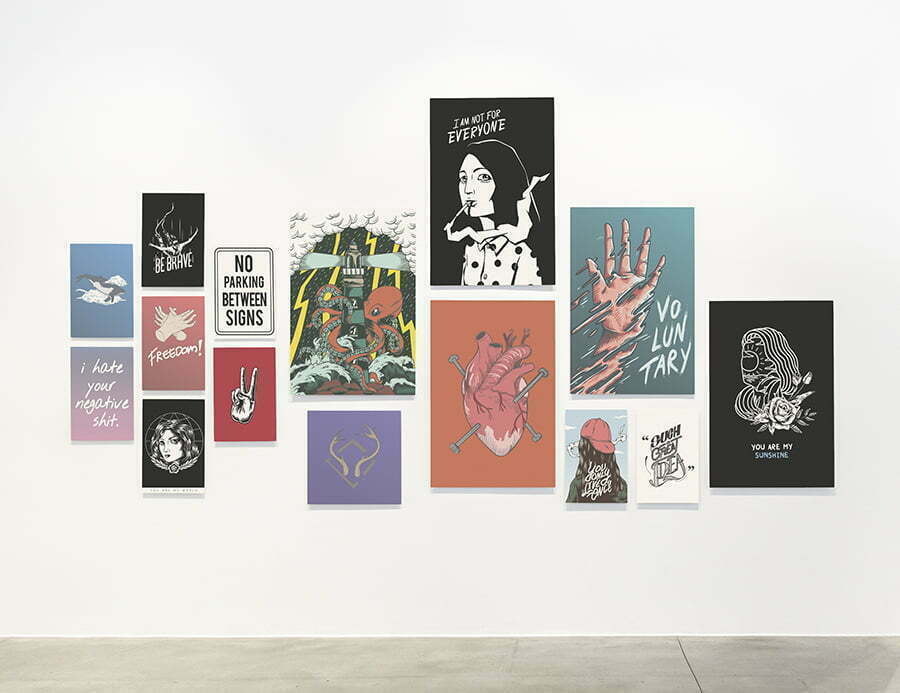 You can select a poster of any style. Some of the most popular types include the following:
Movie posters
Art Posters
Travel Posters
Music Cover Posters
Typograph Posters
Celebrity Posters
Sports Posters
Cartoon or Anime Character Posters
Retro-inspired Posters
Animal And Nature Posters
Car Posters
Hobbyist PostersMus
Inspirational Quote Posters
How to Make Custom Posters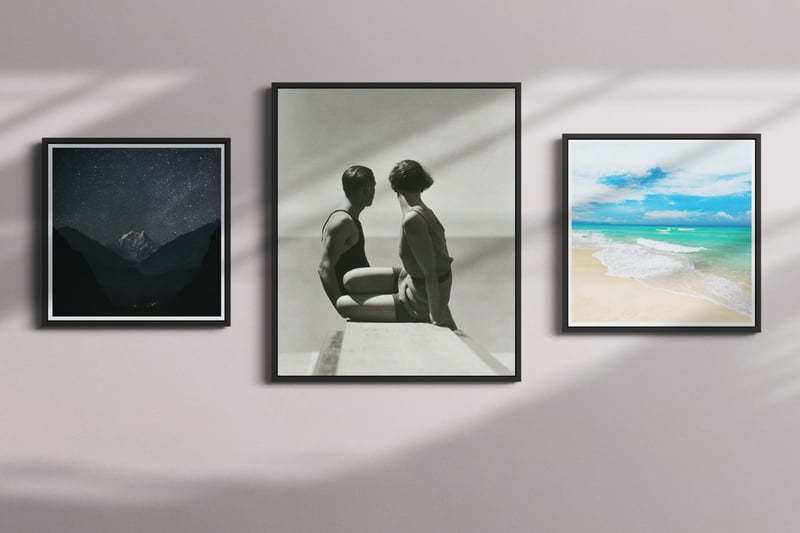 Making custom posters using print-on-demand services is a very easy process. First, you'll need to find a service that offers the type of poster you want so you can order a poster online.
Choose a High-Quality Service
When choosing a print-on-demand service, it's important to make sure that the quality of their products is up to par. Some services offer lower-quality prints, which can lead to blurry or pixelated posters. Doing a little research before selecting a service is always a good idea.
Customize Your Poster
You can design your own poster from scratch if you choose. This can be done by using online tools like Adobe Spark or Canva or by simply creating your design in a program like Photoshop or Illustrator.
If you're unfamiliar with these programs, plenty of online tutorials can walk you through the process. Make sure you use a 300 dpi resolution when creating your poster for the sharpest clarity.
Upload and Print
Once your design is finished, it's time to upload it to the print-on-demand platform. You can position the image how you desire on the poster, adjust the corners, and crop parts you'd like to leave out.
Ship It Out
Have your new poster shipped right to your doorstep. Next, you simply have to wait for your posters to arrive! Most print-on-demand services offer quick turnaround times. You should receive your poster within a few days.
No matter your chosen method, you'll create a fun room with your poster decor! From movie posters to music lyrics, there are endless possibilities regarding what types of posters you can use.
Recap
Liked this article? Here's what you can read next: