Last updated on November 30, 2018
Want to make your lovely garden even more interesting? Here are some fantastic garden sign ideas that will make your plants even prettier.
Planting and growing your garden is a fantastic experience to anyone with a green thumb. It's your little getaway place that you make by your own hands. And you want it to be as pretty and charming as possible; you want to give it a personality of its own. A great way to do that is with creative gardens signs.
There are many ways to make garden signs. You can build them yourself from many different materials. You can find some unique signs in thrift stores an flea markets, or you can get them online on sites like Etsy. In any case, you want them to be as unique as your garden is. So here are 20 brilliant ideas to inspire you.
Scrap Wood DIY Garden Sign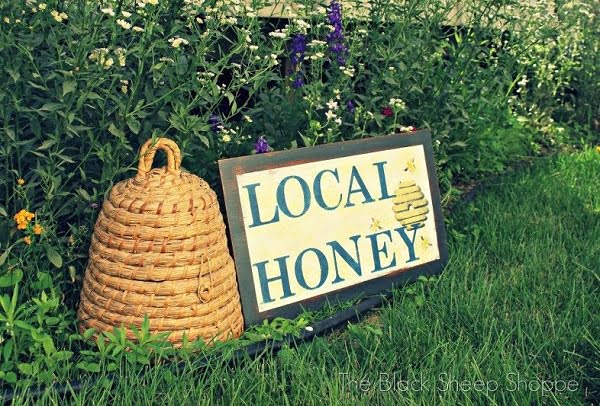 You can make garden signs from scrap wood, and that's one of the cheapest ways to create unique decor accents to add to your garden. All you need is a board and some paint – these can be leftover materials from your other project.
Want to get a good idea on how to make a sign from scrap materials, check out this tutorial. It will show you how you can paint and use stencils to get the look you want. Your garden will look all the more beautiful with this addition.
Slate Tile DIY Garden Sign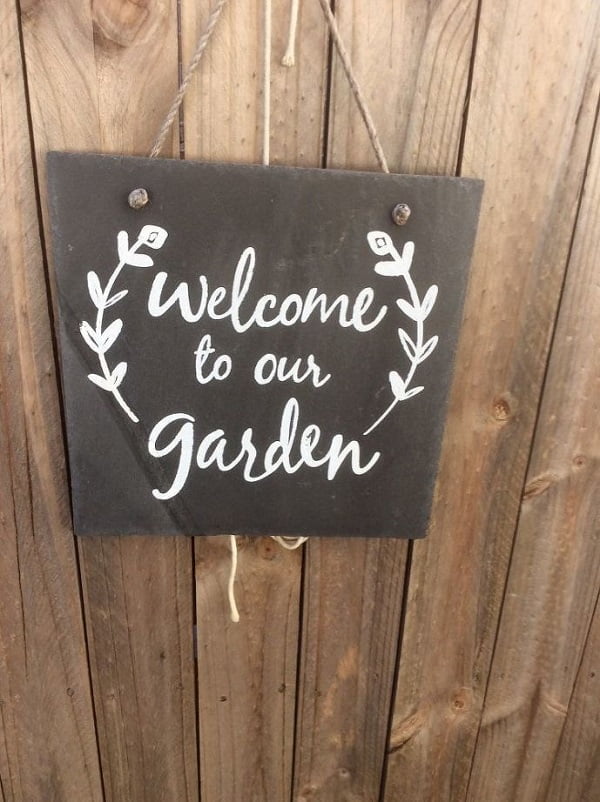 A slate tile makes an excellent base for a sign to hang on the garden fence. All you have to do is write or draw anything to make a garden sign. You can use stencils here too to make painting easier. Check out this tutorial for instructions on how to make this project and tips on using slate tiles as a garden sign.
Wooden Letter DIY Garden Sign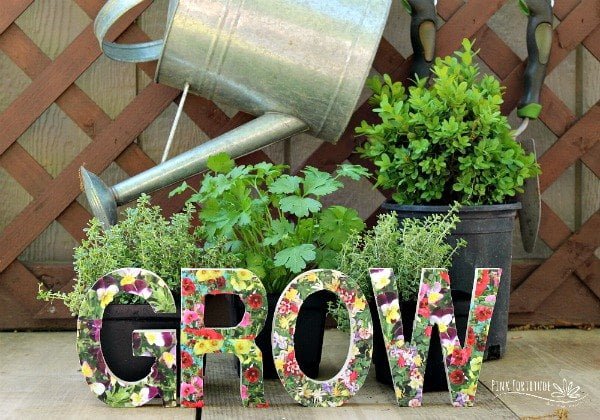 Wooden letters can make brilliant garden signs, especially when they are made using this technique. Have you ever noticed that flower seed packets have beautiful texture and color? They can make an excellent pattern for garden letters. And using this technique, you can make them with the help of good old Mod Podge. Check out the tutorial to learn how to do it correctly.
Rustic Herb Marker Garden Signs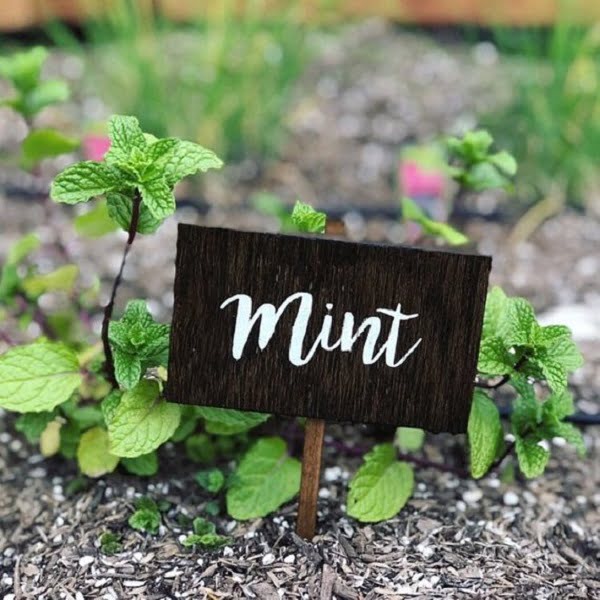 Rustic style almost always works in garden decor. Little pops in small wooden tablets to mark herbs, flowers, or just cute messages is a great way to amp up your garden appeal. You can either make these little signs yourself (it's an easy DIY sign project), or you can get them on Etsy.
Rustic Graphic Garden Signs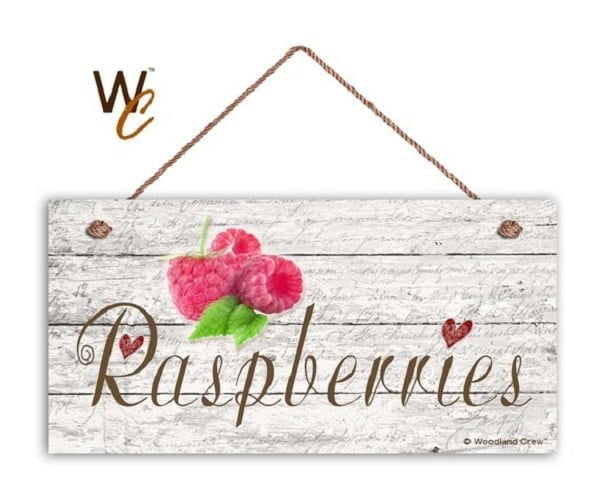 There are many ways to make rustic garden signs. The popular technique is, of course, writing letters and words. But you can add photo quality graphics as well. It adds a lot more interest and decor value. This can make a great DIY project, or you can get graphic signs on Etsy.
Wood Slice Garden Sign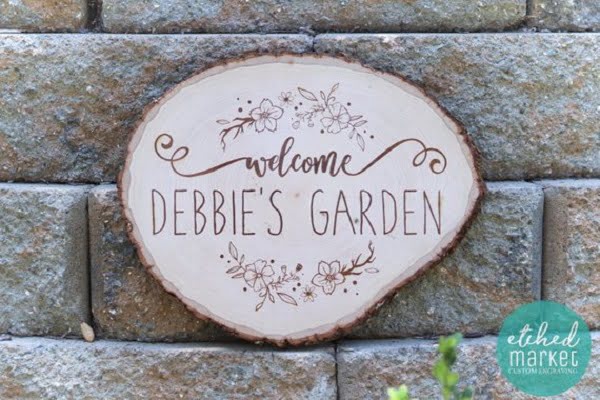 A wood slice is a very nice and whimsical base for a garden sign. When you think about it, it's perfect – the tree trunk shape comes naturally to garden decor. And you can make wood slice signs as well. Or you can get some ready-made from Etsy.
Flower Basket Garden Sign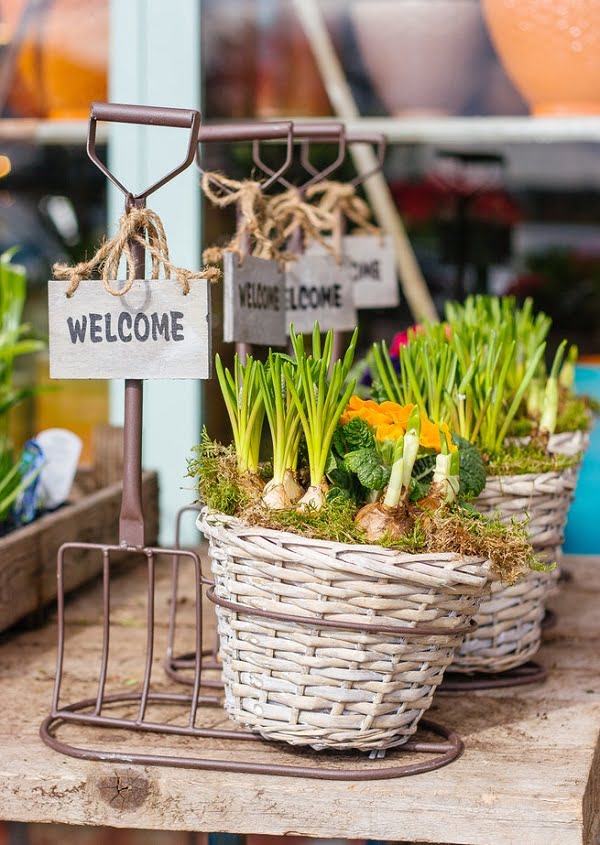 Garden signs can be a lot more functional than just a board with a message. This idea shows flower baskets and repurposed garden tools used to create lovely rustic garden signs. These signs really make great conversation pieces.
Engraved Garden Signs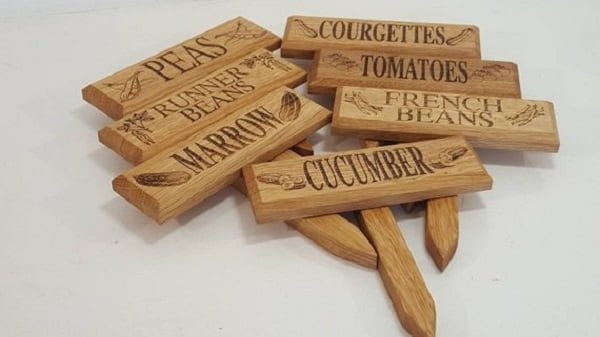 Engraving is a professional technique to make garden signs, and they look very sophisticated. So if you want something more than a paint job, check out this idea. You can get these laser engraved garden signs with any message on Etsy.
Garden Post Sign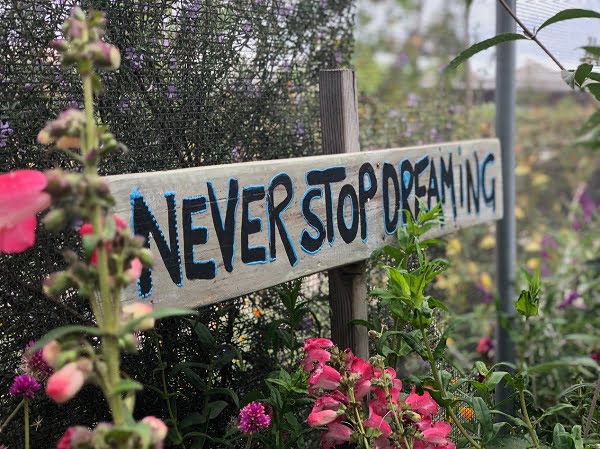 Do you think a simple post sign would work in your garden? It certainly does make the garden pictured appealing. It's a very straightforward project which proves that even simple things make great unique and personal decor.
Vintage Garden Signs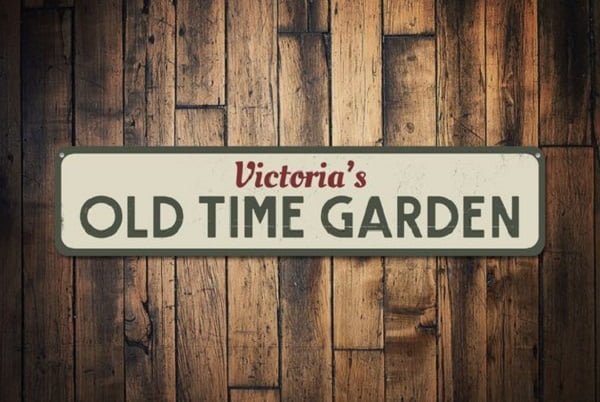 Some vintage style always works in creating unique decor accents. Your garden is a great place to spruce up your decor with a vintage sign. It's not a difficult task finding one that fits too. Try your local thrift stores, flea markets, or Etsy.
Metal Garden Signs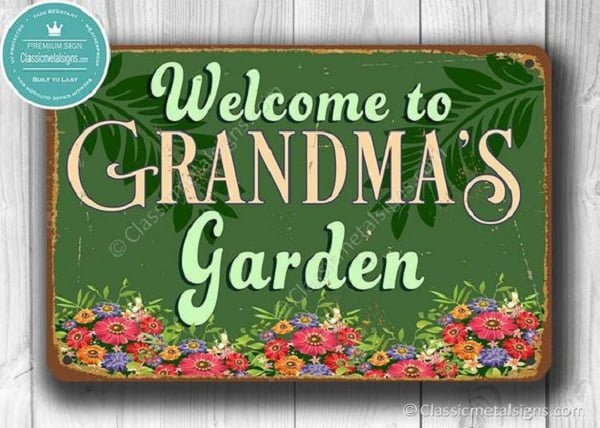 Metal plate signs are brilliant, and they can be used as garden signs as well. Not only do you add a decor accent instantly, but they also get even more charm as they get weathered over time. You can get charming personalized metal signs on Etsy.
Flower Picture Garden Signs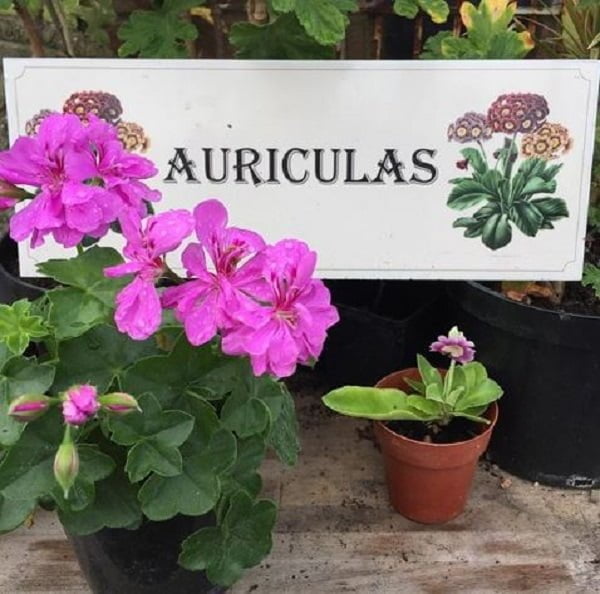 You can mark your flowers with signs that picture them. It's a beautiful way to add a lot of interest to your garden and make it pop in color even while your flowers are yet to bud. This is a brilliant idea for inspiration.
Funny Garden Signs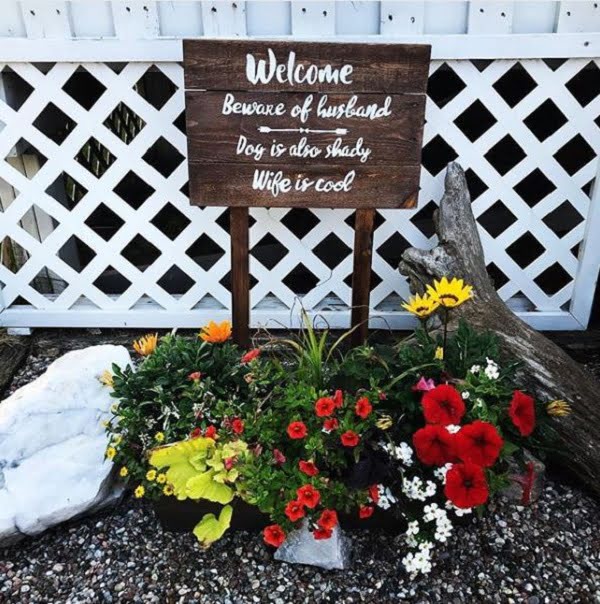 Why not make your garden fun by using a garden sign with a witty message. It puts a smile on everyone's face and it's a great conversation starter. Check out this brilliant idea.
Neon Garden Signs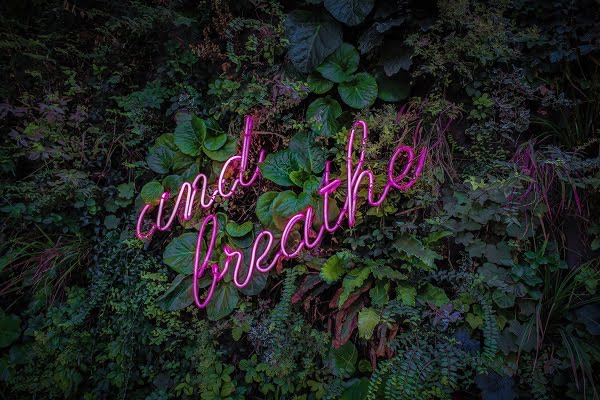 Want to make your garden signs unique? Go for the neon or LED garden signs. You don't even have to use actual neon lights. Solar ropes and string lights work as the perfect energy-efficient and low-maintenance option for this project.
Metal Ornament Garden Signs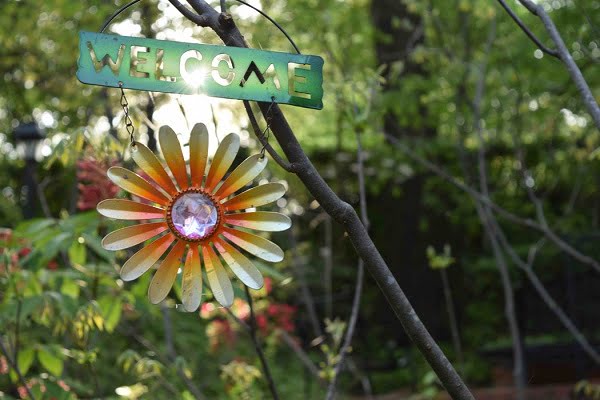 You can create fantastic garden signs from metal ornaments. Look for some whimsical stuff in thrift stores and flea markets that you can hang on a garden sign. This way you'll make a truly unique decor with a lot of character.
Road Sign Garden Decor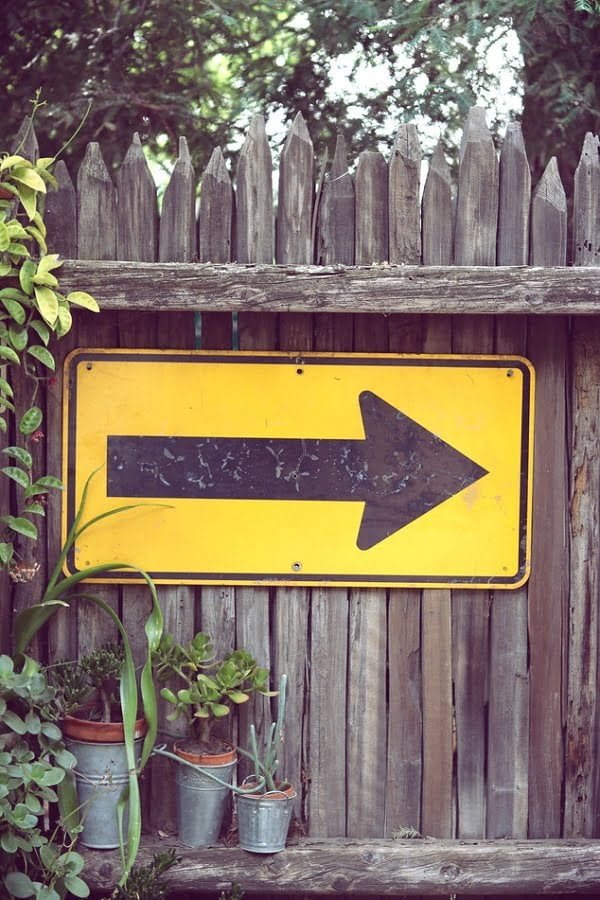 Yes, you can add a road sign to your garden. And why not? It makes a nice whimsical decor. Everyone will get interested in it. Of course, it doesn't have to be a real road sign, just a copy of one.
Driftwood DIY Garden Sign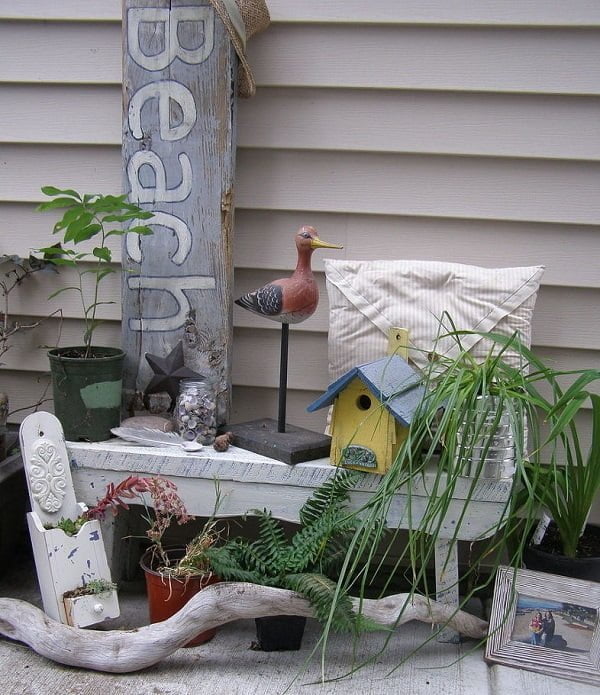 Looking for ideas on what to make your garden sign from? How about driftwood? Finding the right piece might be a challenge, but once you do, it will make the perfect unique garden sign. Check out this tutorial on instructions on what to do to your driftwood for it to become a garden sign.
Seasonal DIY Garden Sign
If you want your garden signs to be relevant in any season, you can create it with that in mind. What do you need to do it? Your sign has to be flexible enough to have seasonal embellishments changed. This can be achieved with simple hooks to hang small things from your sign. Check out this tutorial to see what we mean.
Wood Block Garden Signs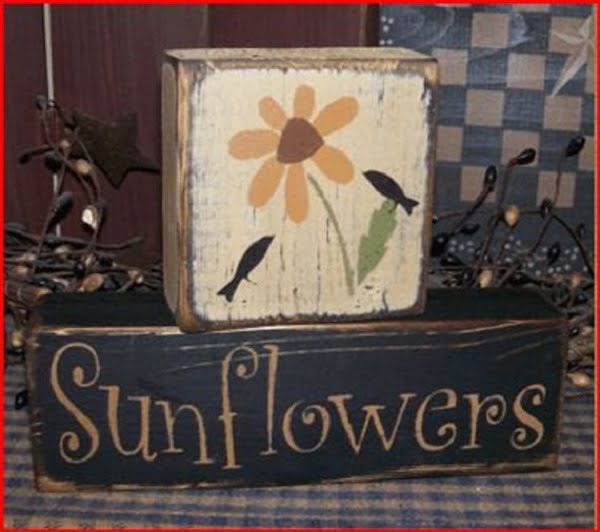 Wood blocks make creative garden signs. You can place them anywhere you like, without having to hang or prop them up. And you can build signs from multiple blocks for more decor interest. All in all, it's a great idea for garden signs.
DIY French Garden Sign
French shabby chic look is all the rage, and it can make the perfect garden sign. This DIY project will show you how to make such a sign from a repurposed board. Adding a small box for flowers is a brilliant addition. This is a fantastic tutorial.
Recap
Liked this article? Here's what you can read next: