Last updated on October 26, 2023
You'll love exploring farm style fence ideas because they intertwine rustic charm with modern aesthetics, adding immense appeal to your outdoor space.
I'm truly proud of the 20 Farm Style Fence Ideas article and the unique designs I created, and I hope you'll find it as inspiring and enjoyable as I did crafting them.
Wooden Picket Fence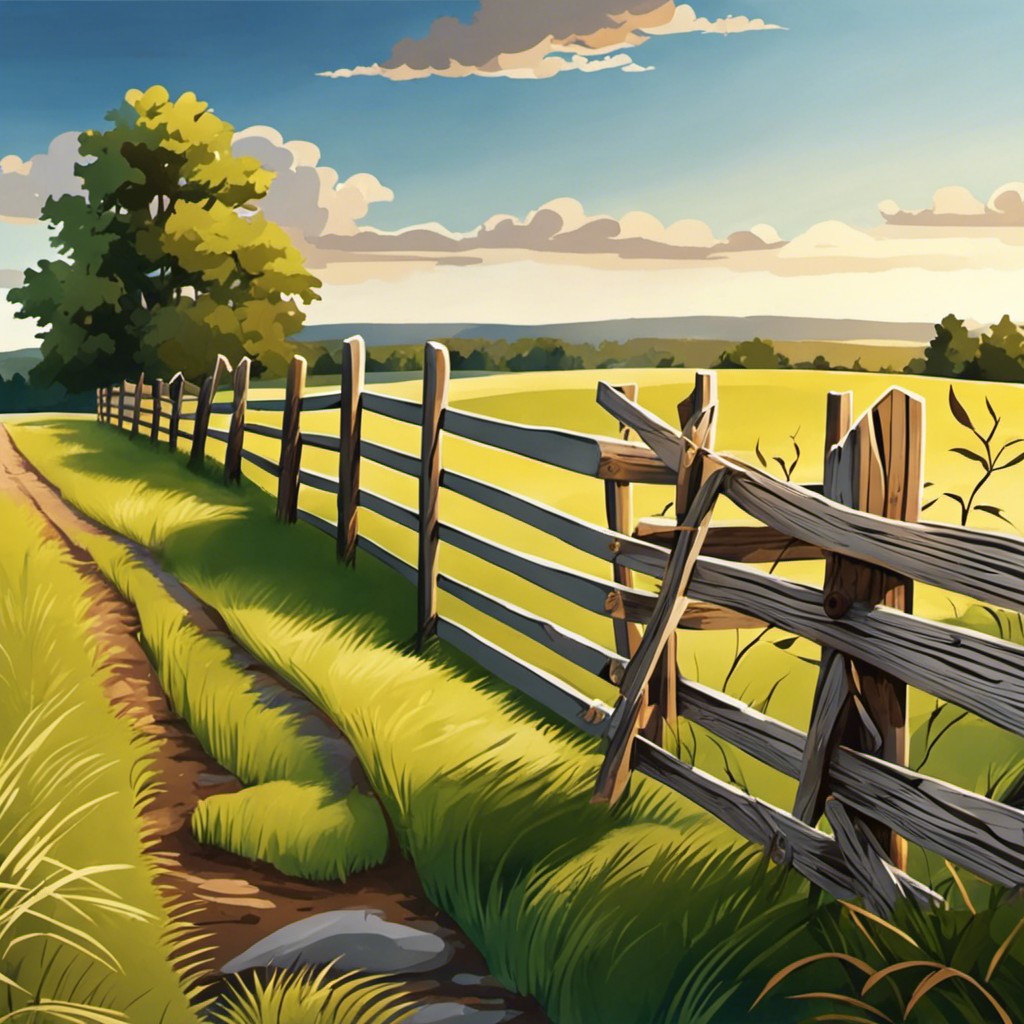 White Vinyl Fence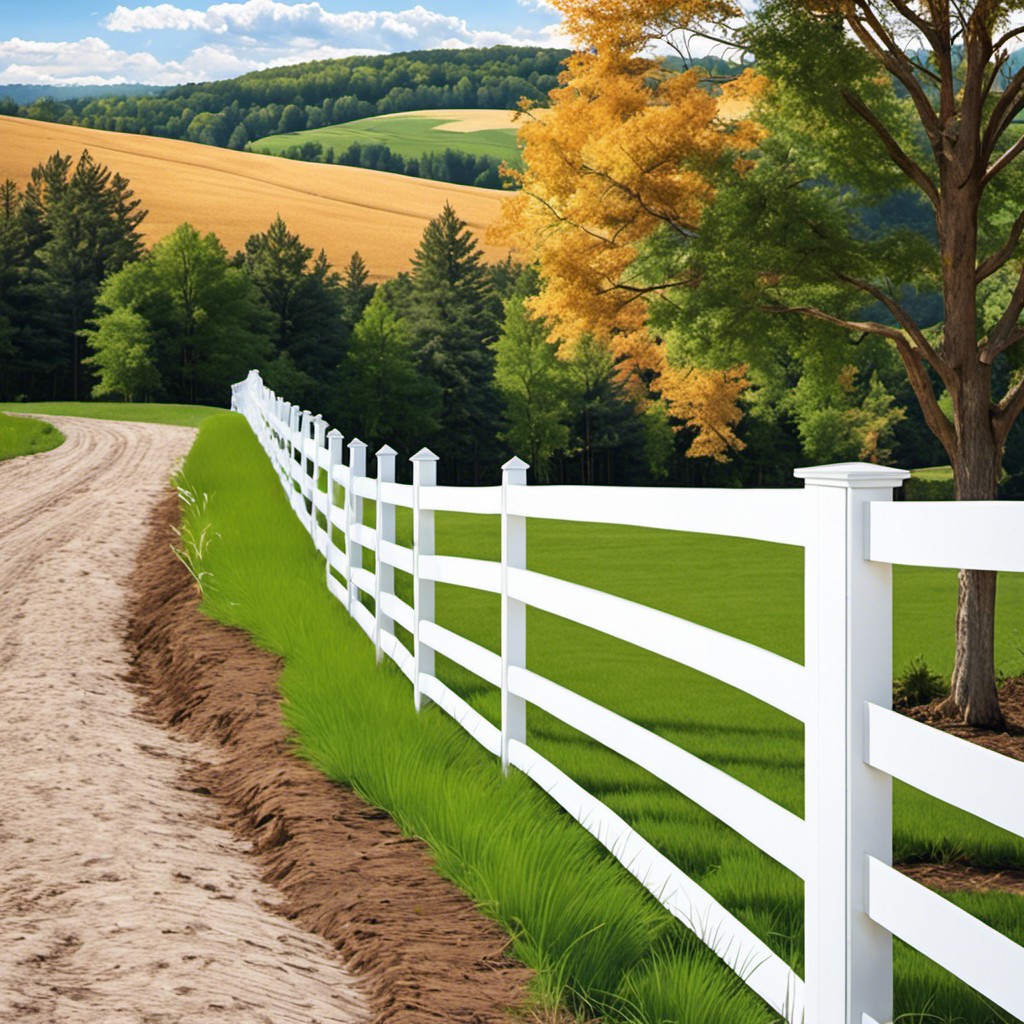 Split Rail Fence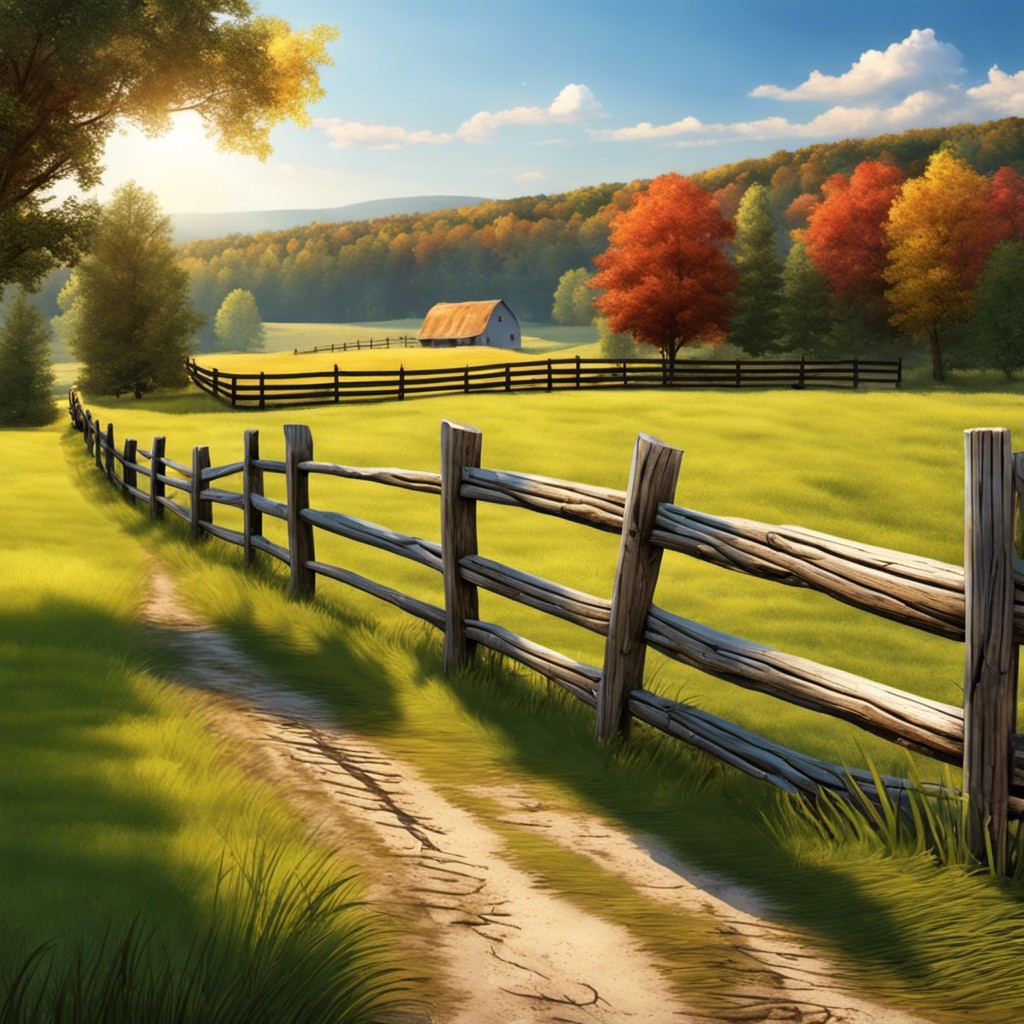 Chicken Wire Fence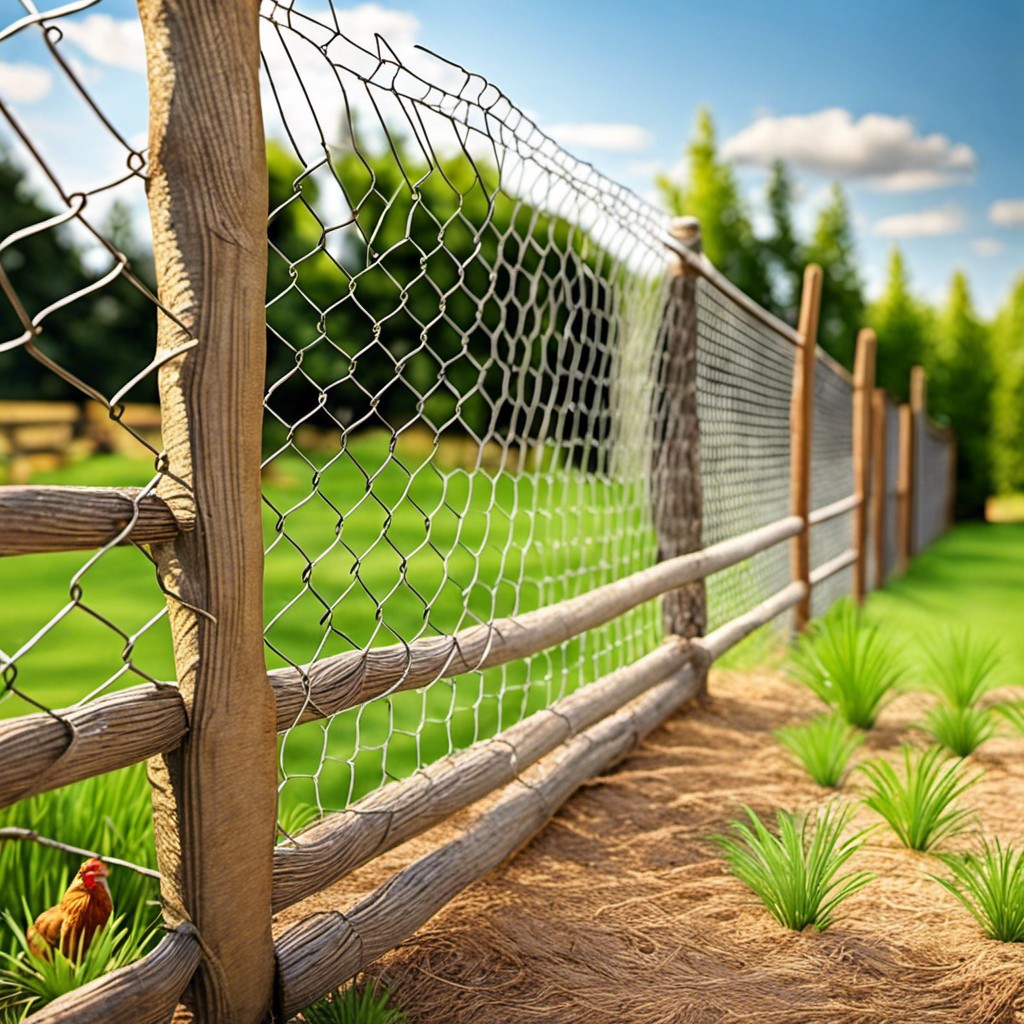 Traditional Woven Fence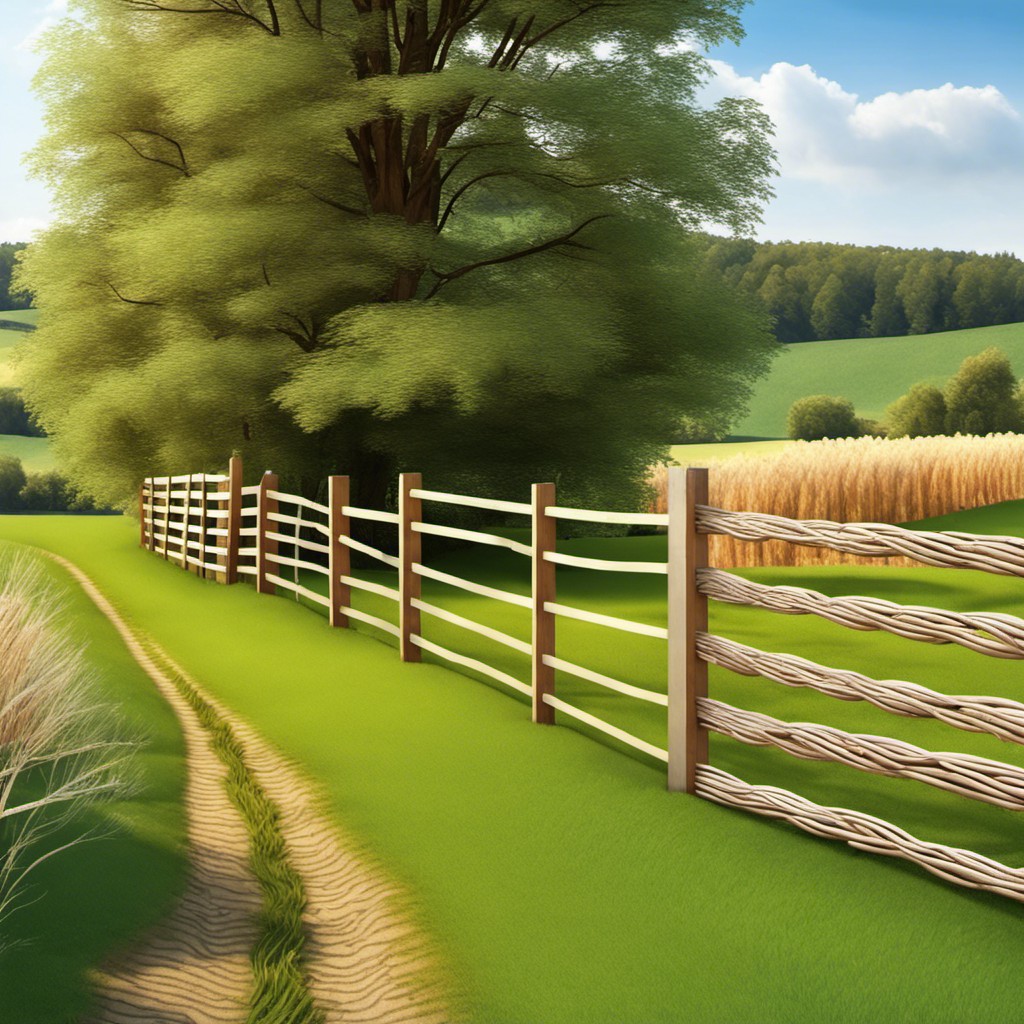 Bamboo Privacy Fence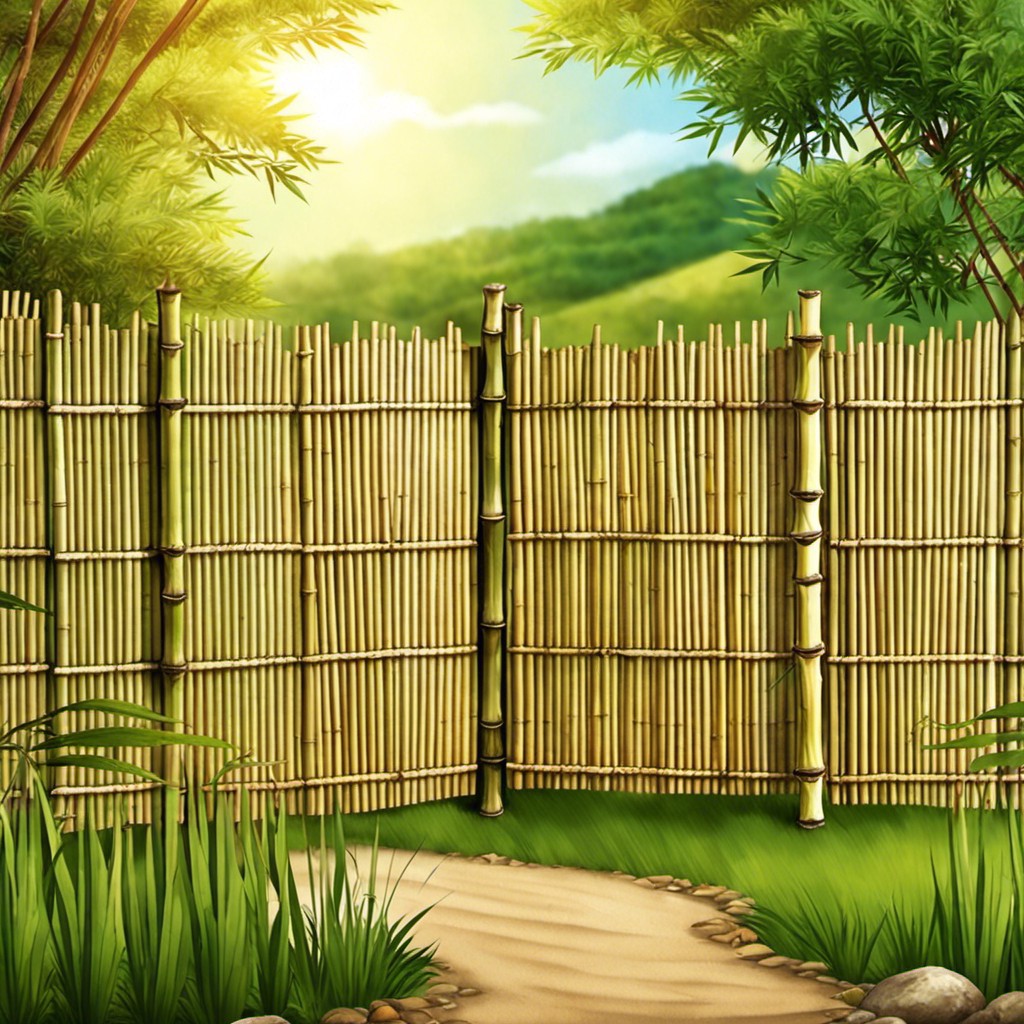 Rustic Twig Fence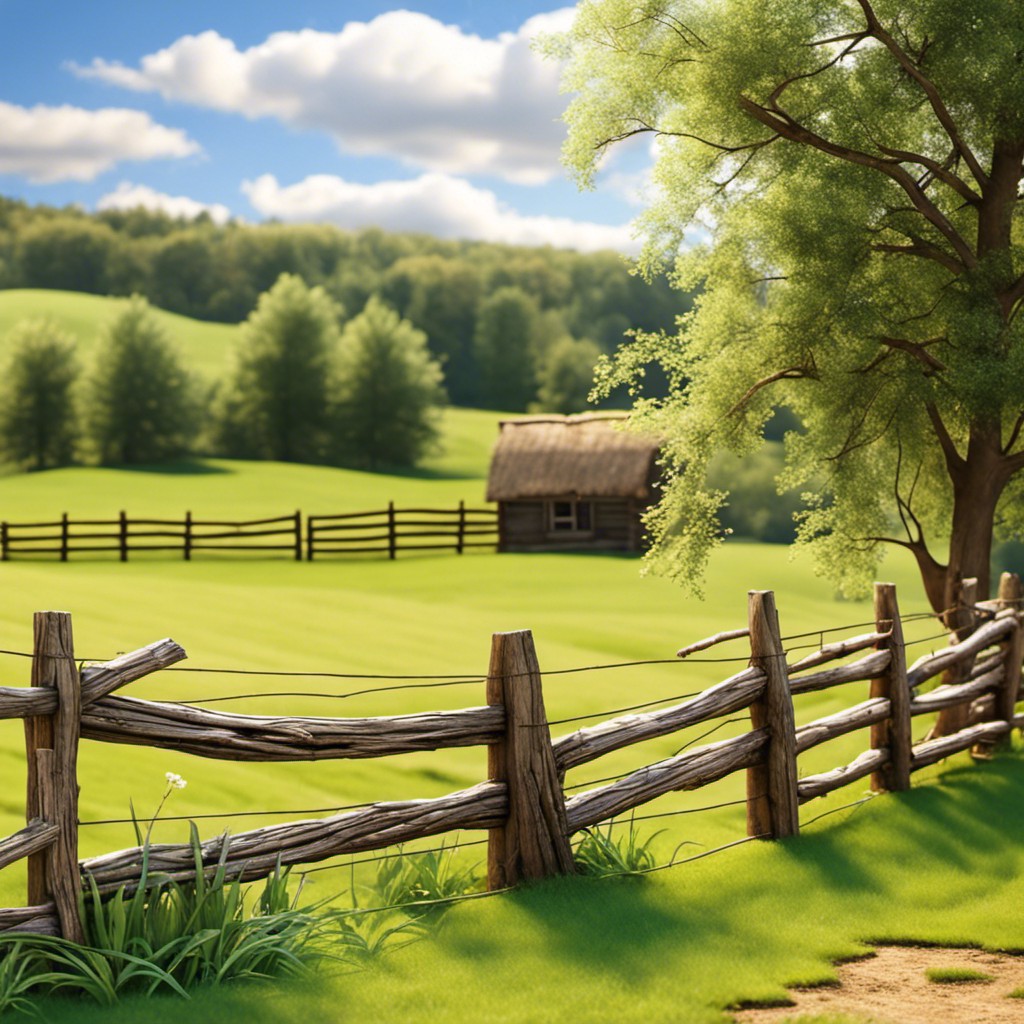 Pallet Wood Fence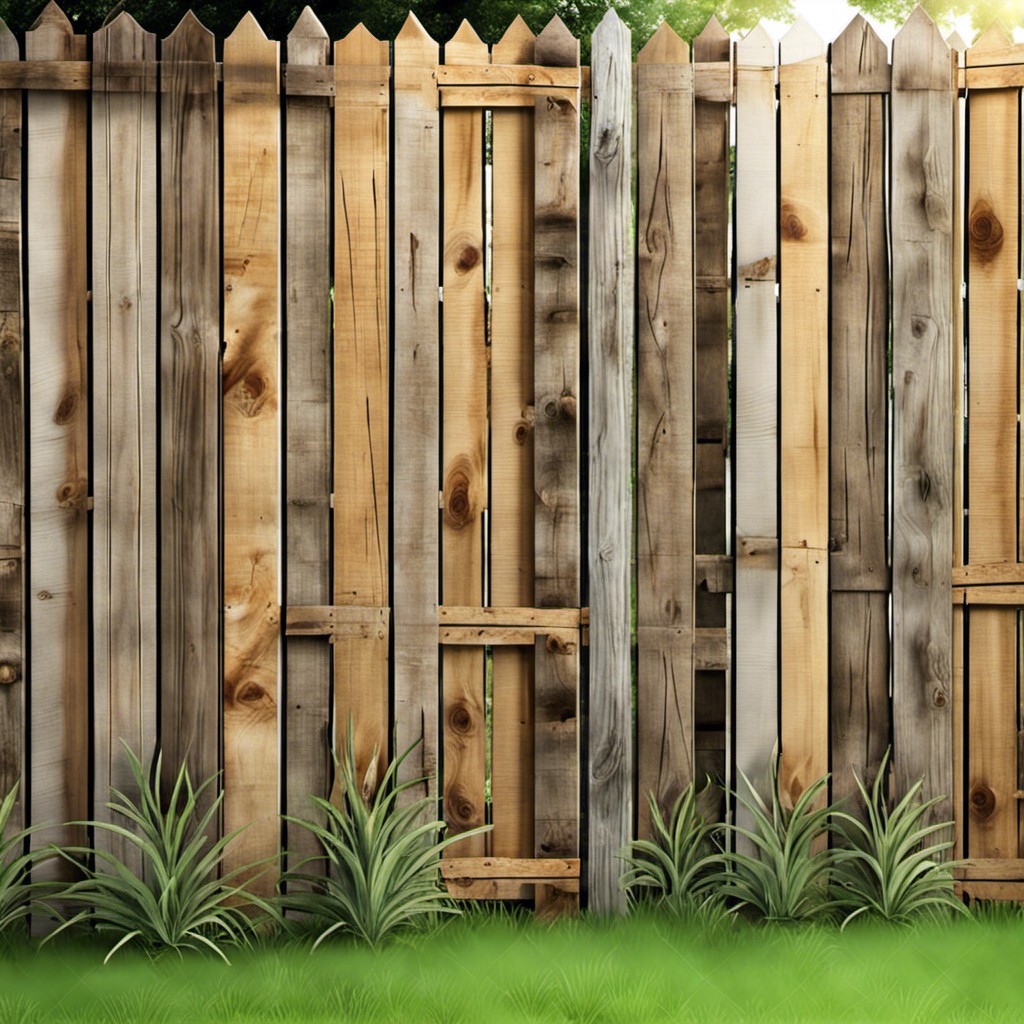 Log Fence With Stone Columns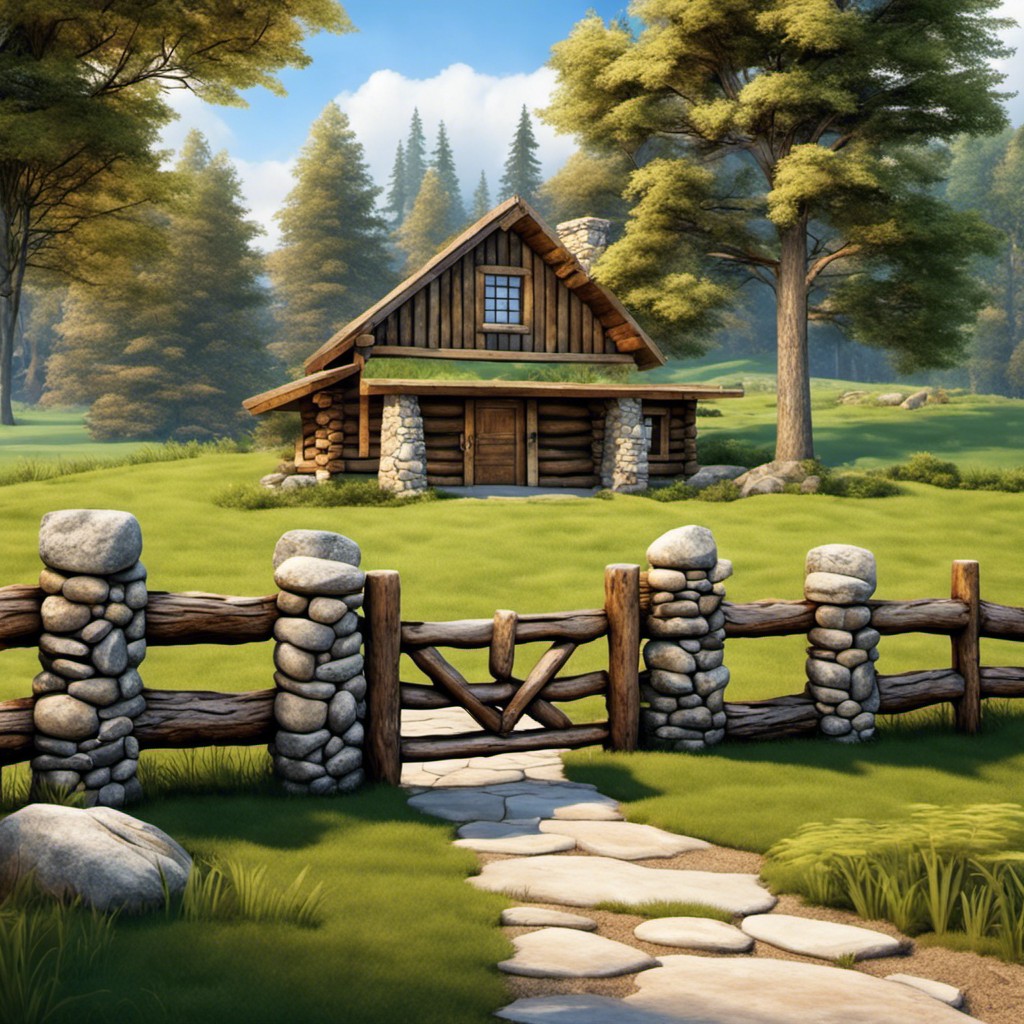 Reclaimed Wood Fence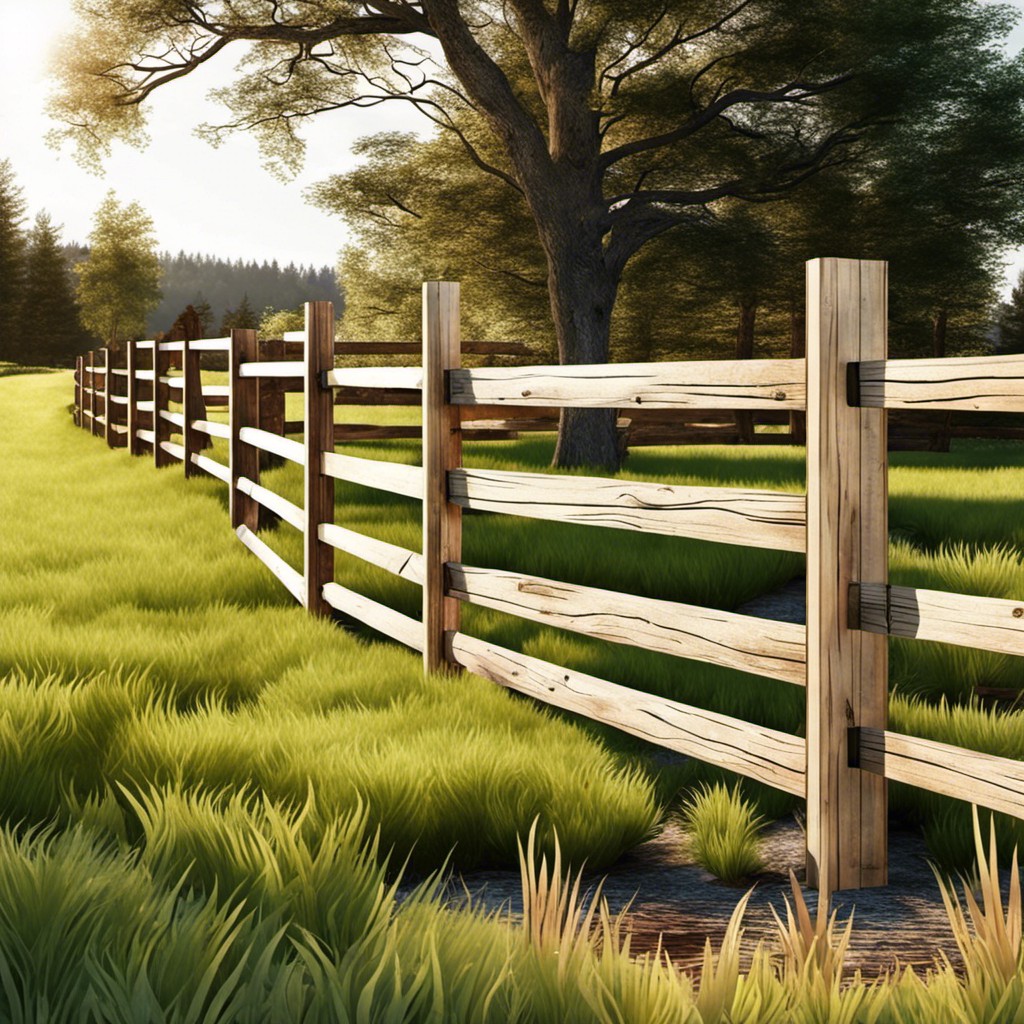 Metal Mesh With Wooden Posts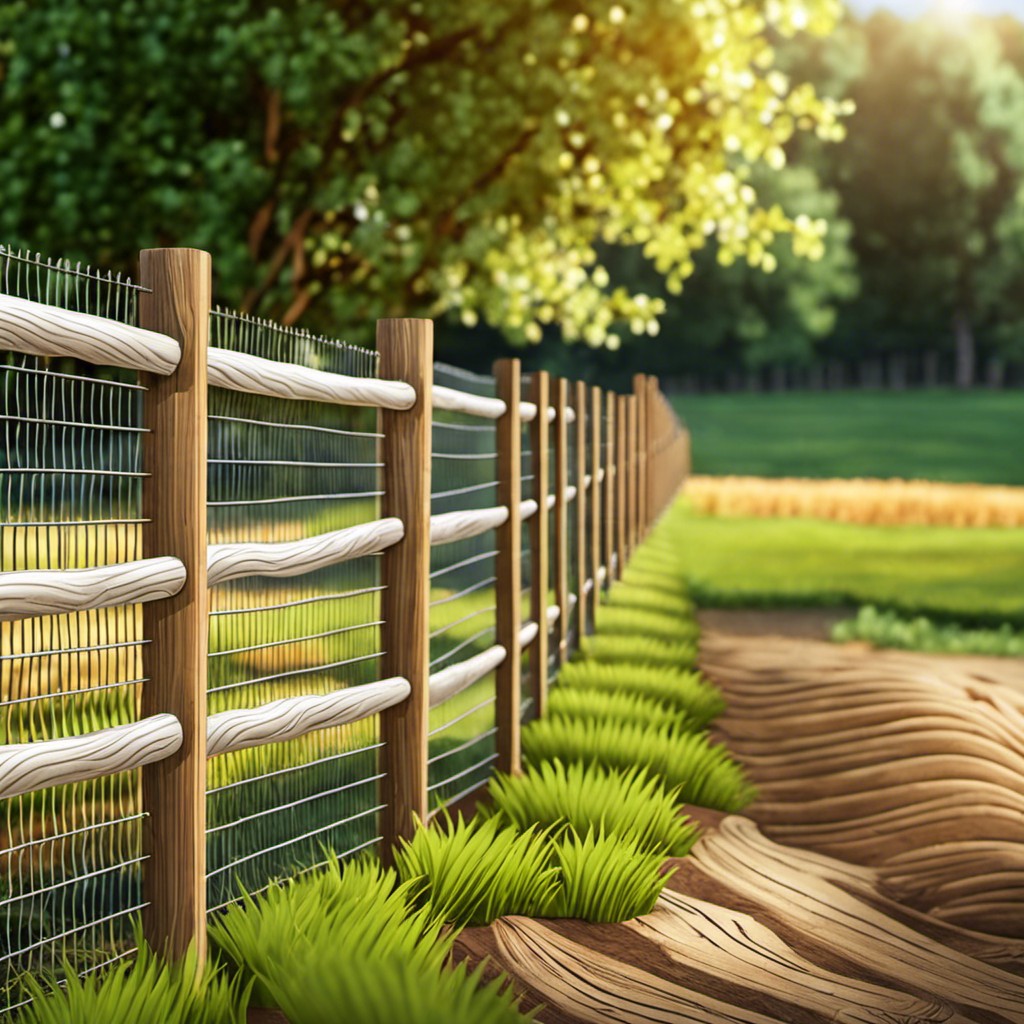 Post and Beam Fence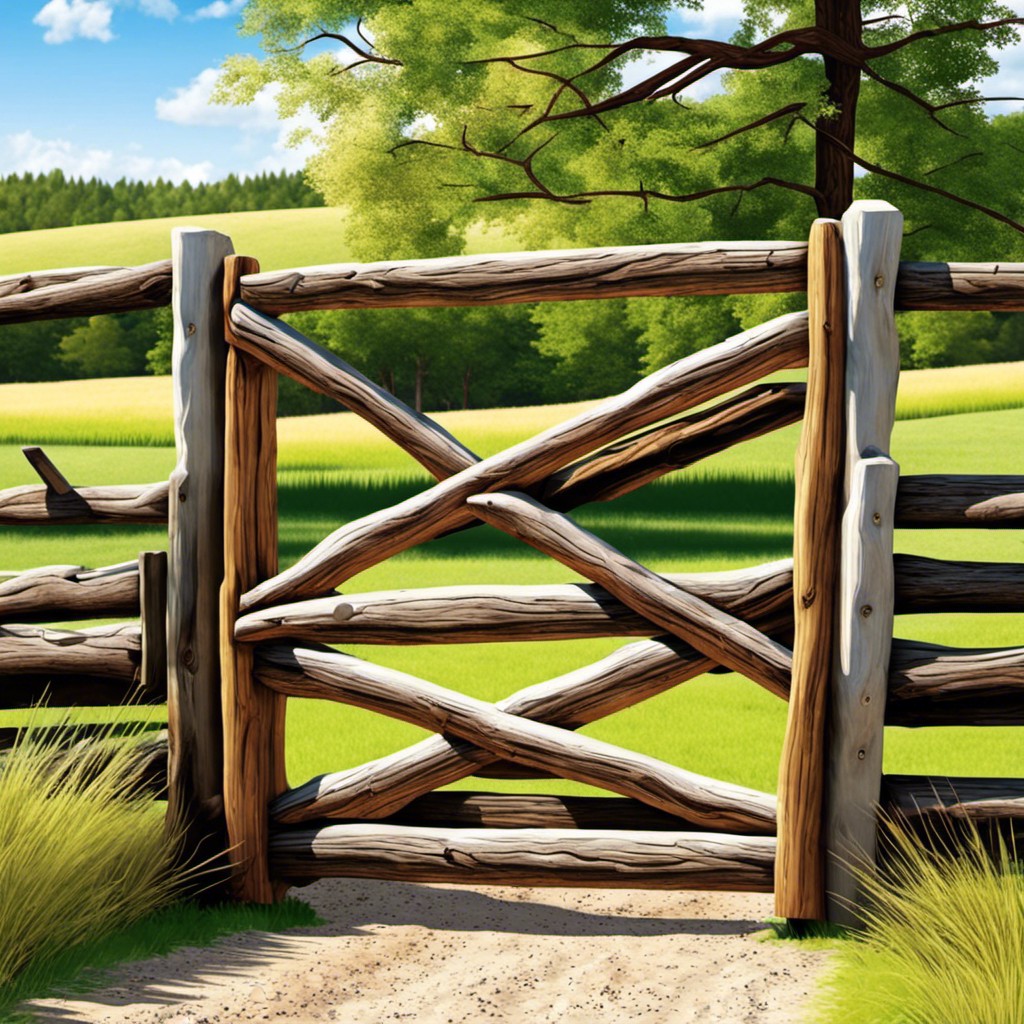 Decorative Iron Gate With Wood
Painted Mural Fence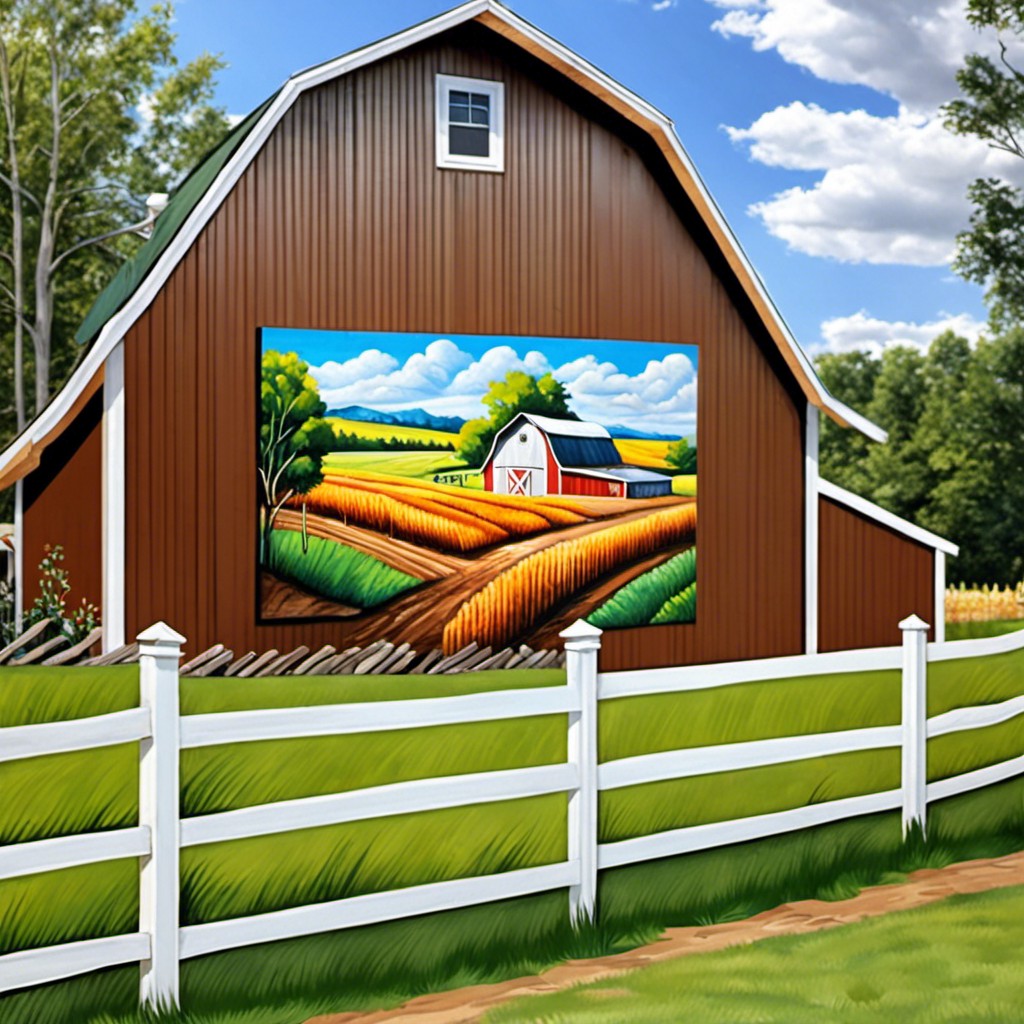 Brick Pillar With Iron Fence
Board On Board Fence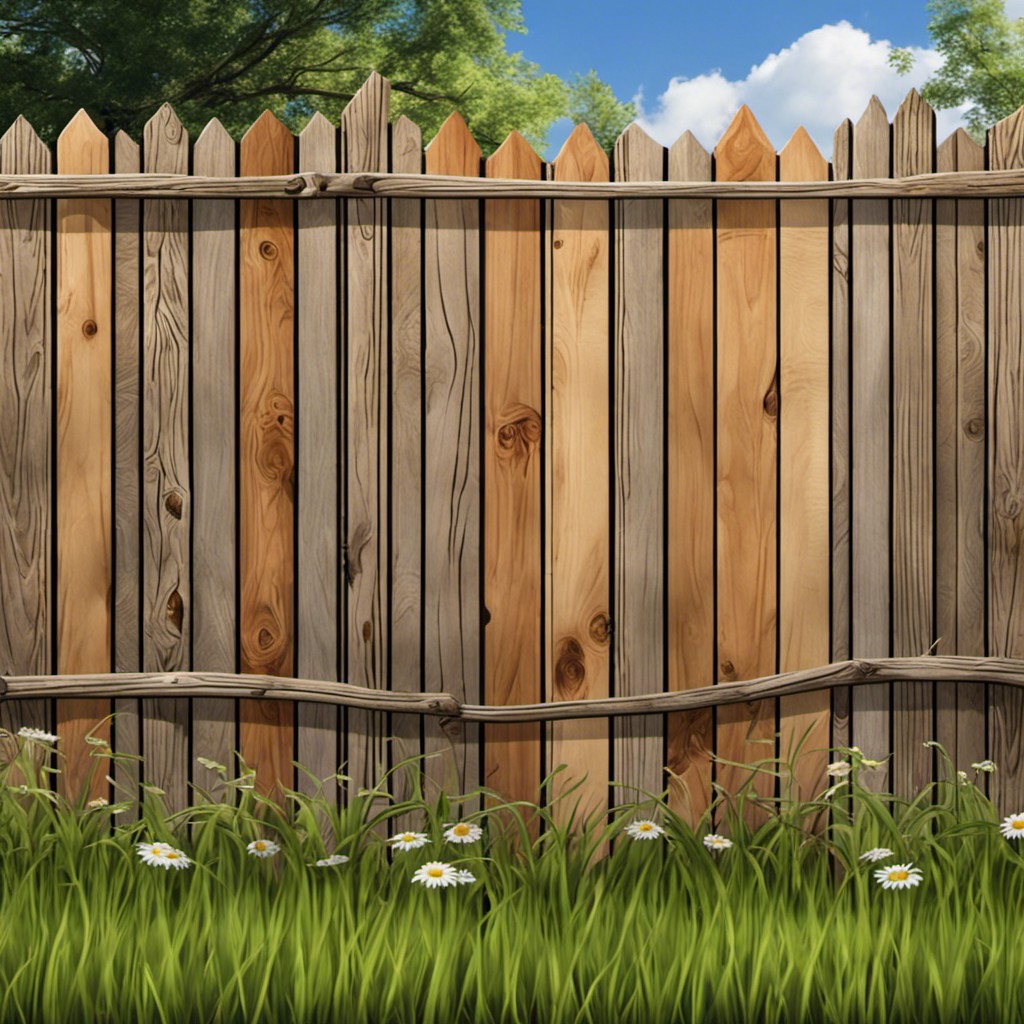 Living Fence With Climbing Plants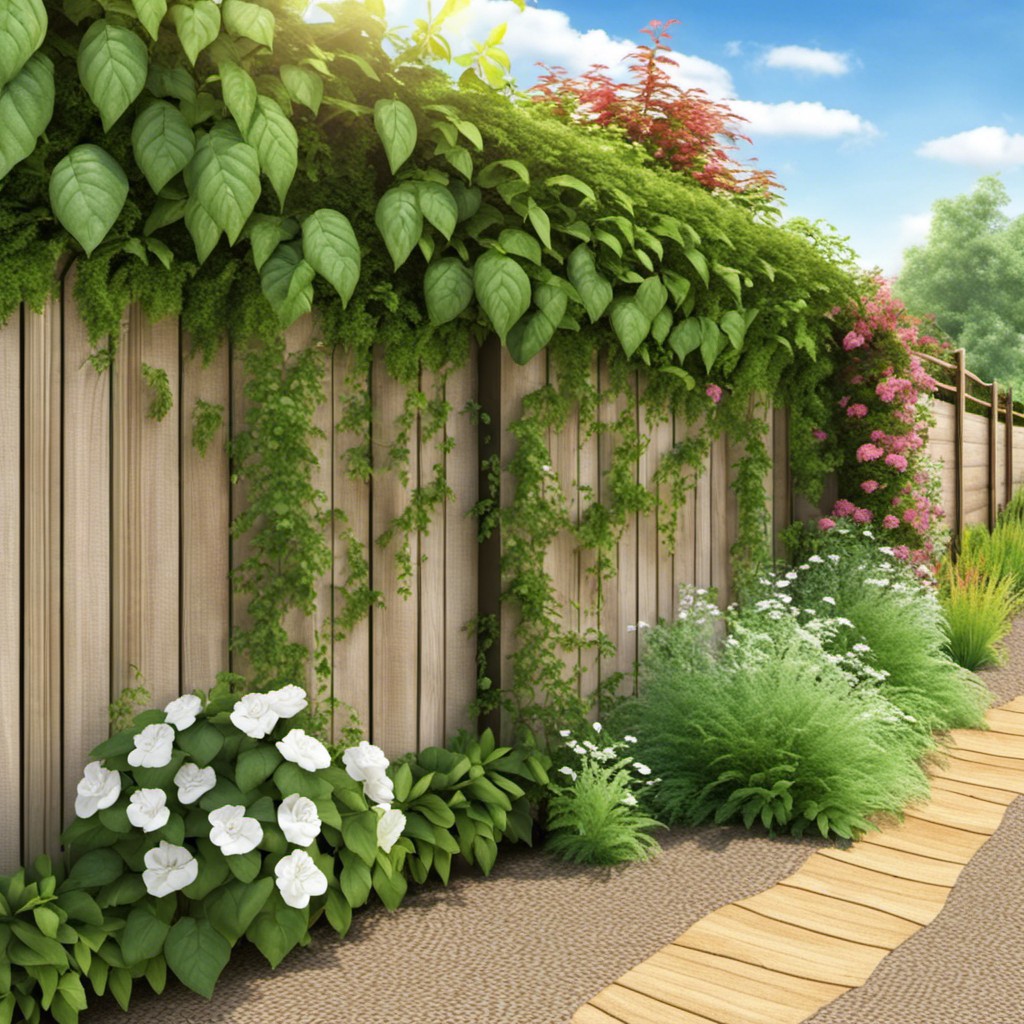 Herringbone Privacy Fence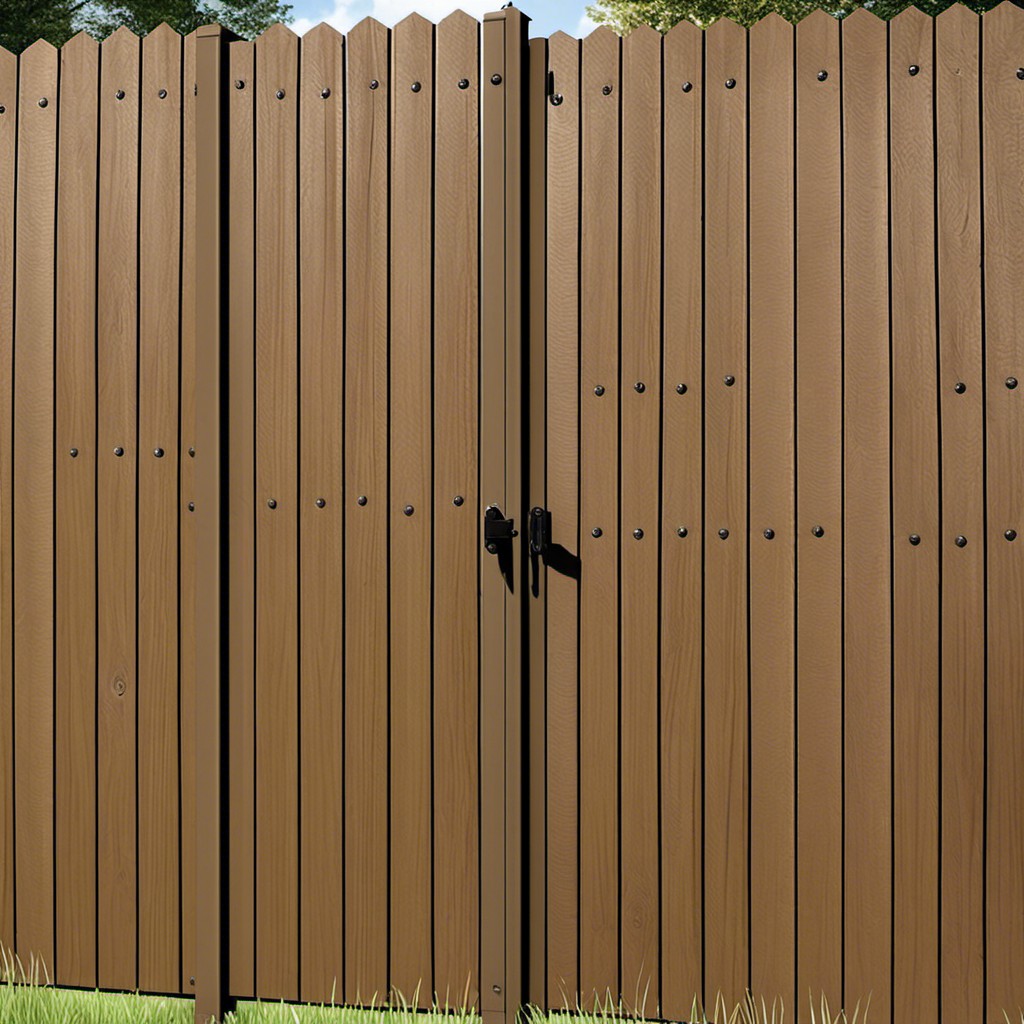 Horizontal Slatted Fence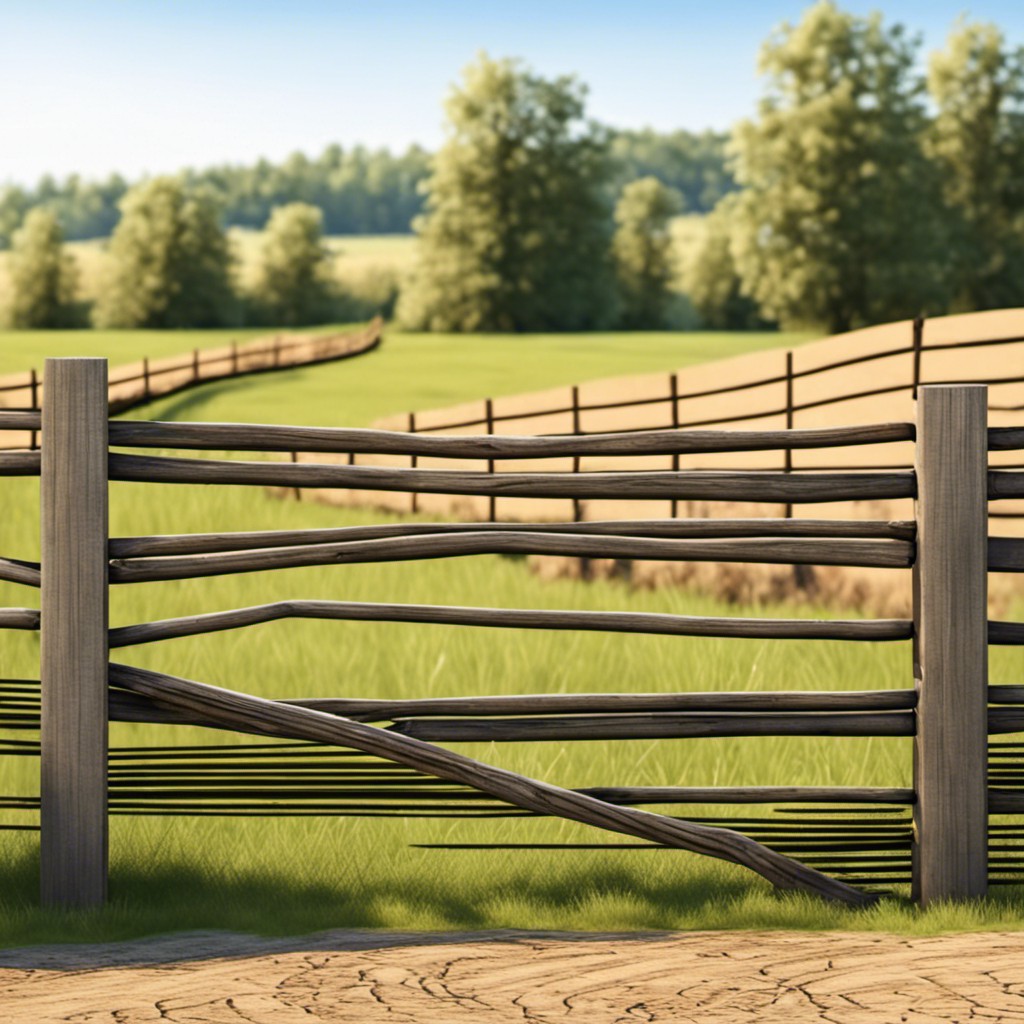 Utilizing horizontal slats in your fence design can offer a modern and aesthetically pleasing alternative to traditional vertical options. These fences are versatile, fitting seamlessly into both rustic farm styles and more contemporary settings.
Consider the following points when implementing this design:
Material choice: Opt for high-quality wood to ensure a sturdy and long-lasting structure. Cedar is a popular choice given its natural resistance to weather conditions.
Length and spacing: The beauty of this design lies in the flexibility of spacing the slats. Wider gaps can offer an airy, open feel, while narrow spaces provide greater privacy.
Panel Orientation: Slats can run parallel to the ground or tilt for a unique design flair. The latter can also cast interesting shadow patterns in sunlight.
Finish and color: Preserve the natural wood look with a clear sealant, or paint the slats in a color that complements your home's exterior.
Remember, the final design should fit your personal style and the functional needs of the space.
Gabion Wall With Wood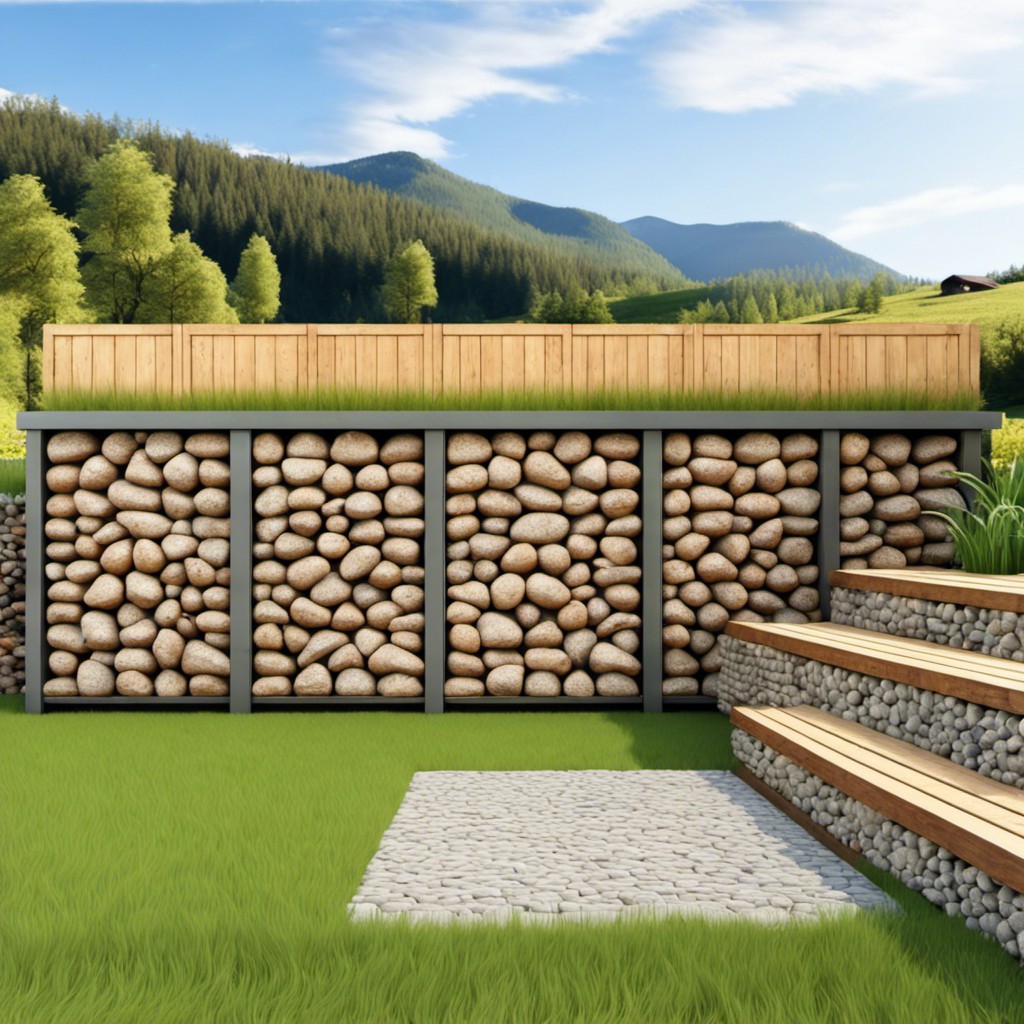 Recap
Liked this article? Here's what you can read next: