Last updated on September 21, 2019
It's an integral part of your laundry room, and you can make a DIY washer dryer pedestal quite easily. These ideas explain how.
The laundry pedestal is a simple contraption. Basically, it just raises your washer and drier to a comfortable level and provides some laundry storage space. As a DIY project, it's straightforward too. And that means there's more space for creativity to make it count decor-wise.
We're all about making simple things more interesting. And an appliance pedestal is no different. You can begin with simple pedestal plans. Then use the following ideas which will show you how you can turn a simple stand into a laundry room decor feature.
What's Inside?
Built-in Look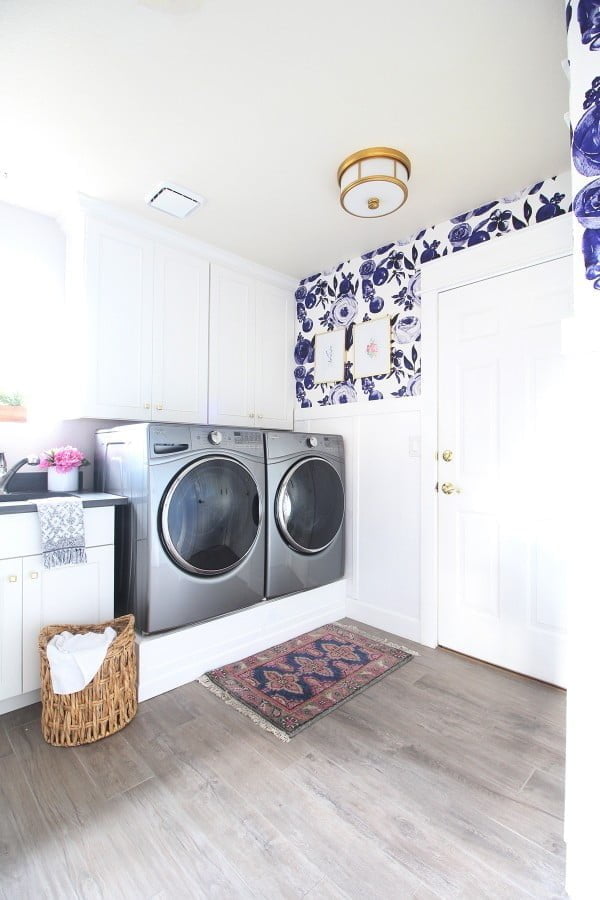 Get this built-in pedestal look by building a simple wood stand for the washer and dryer, and matching the color of the walls and cabinets. Follow this website for the complete plans.
Stand Box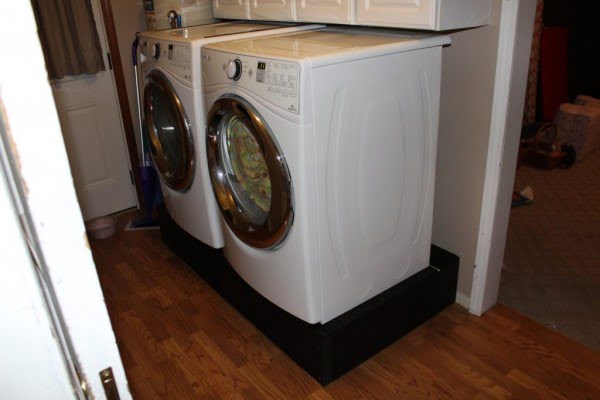 A pedestal is a lot like a box, so essentially that's what you're building. It's that easy. But it's sturdy and reliable too. Follow this website to get the entire guidance.
Pedestal with Storage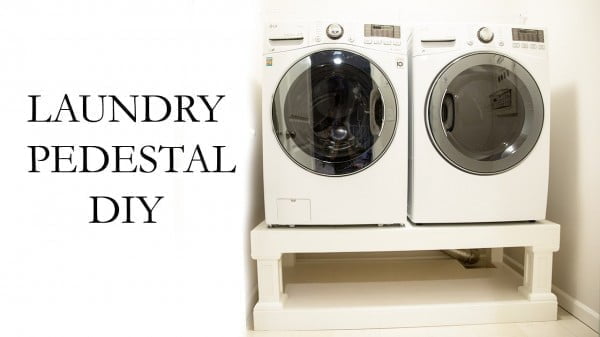 You won't have to bend to use the washer or dryer anymore with this pedestal. It's a bit higher, so it provides more space for storage underneath too. Follow this website to learn how to do it.
Dark Wooden Finish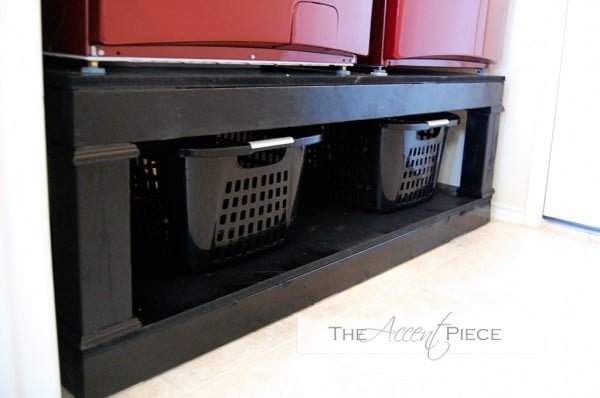 This project is as stylish as it's functional. The platform is high, and it can be as high as you want. And the wood finish is dark to match the generic baskets and make them blend in. Follow this website to see how to do it.
Stand Box with Labels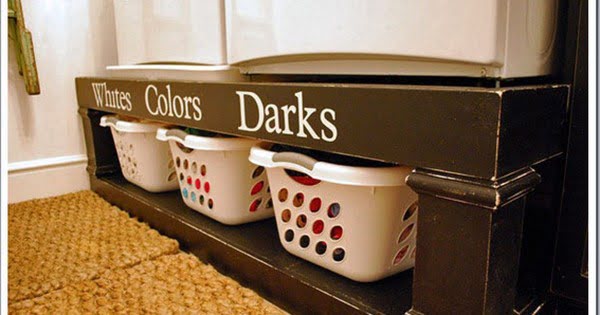 How can you make your new stand box even better? Why adding labels for the laundry baskets. Read the tutorial to learn how it's done.
Pedestal with Drawers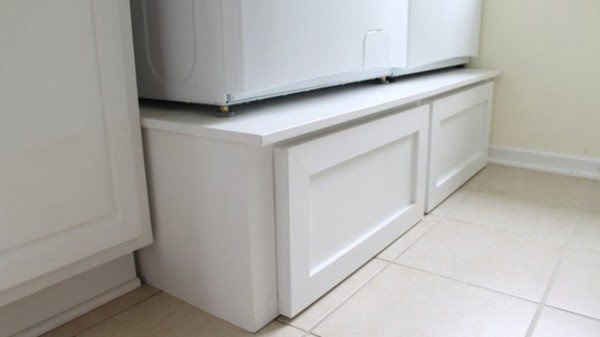 To add even more bells and whistles to your washer pedestal, you can use some drawers. They will hide the laundry away from the view and keep your laundry room neat and tidy. Read the article to see the complete guidance and instructions.
DIY Washer Pedestal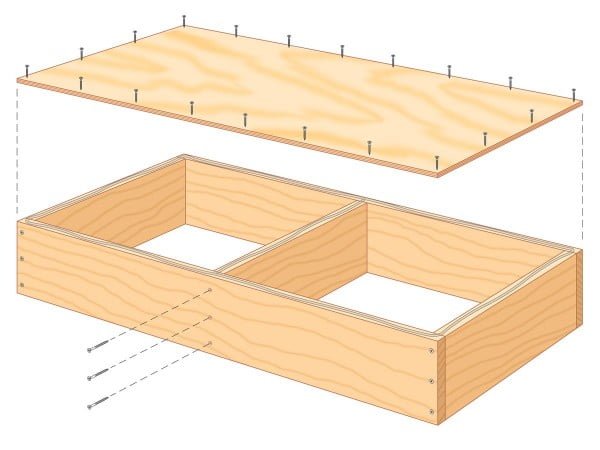 This project from the Family Handyman is brilliant for its simplicity. You can use standard lumber and build it in an hour. Check out the article to find out how it's done.
Repurposed Beadboard and Moldings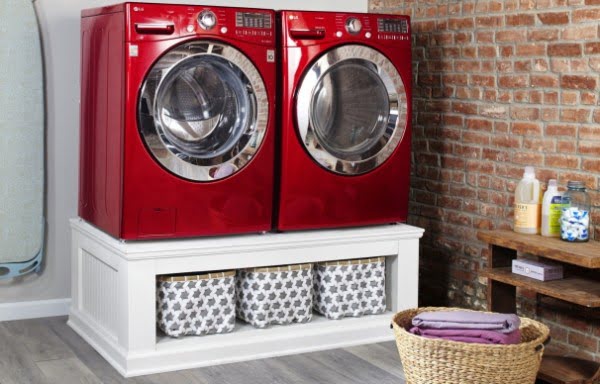 Create this pedestal from beadboard and moldings. It will make a frame for a solid surface that elevates the appliances. This design will improve your laundry room decor too. Follow the link to get the full details.
Liked this article? Here's what you can read next: