Last updated on June 26, 2019
Fancy a movie night with a real projector screen? Building one is easy. Here are the ideas, plans, and tutorials to get you through the project.
It's a lovely idea. You want to gather all your family to watch a movie, but a TV isn't big enough (even if it's reasonably large). And what about an outdoor movie party in your backyard during the summer? You need a big projector screen for this. And if you were still pondering this idea, you will want to get to it now.
It's easy too! A simple makeshift screen takes only cheap materials (fabric and poles) to make. But if you want to create something more serious, something that would make a feature in your home, we have plans for that too. Now, go through all of these ideas and decide on which would suit you best.
What's Inside?
Outdoor Movie Screen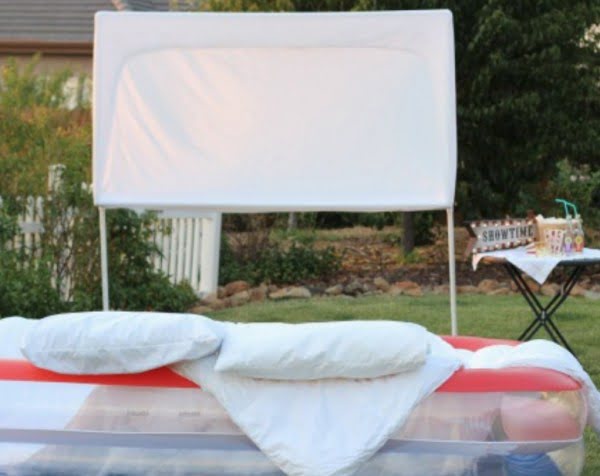 Enjoy the movies under the stars in your backyard. There are some considerations to take into account to build a movie screen. And here they are. Check out this website to learn how it's done.
Projection Screen Paint Tests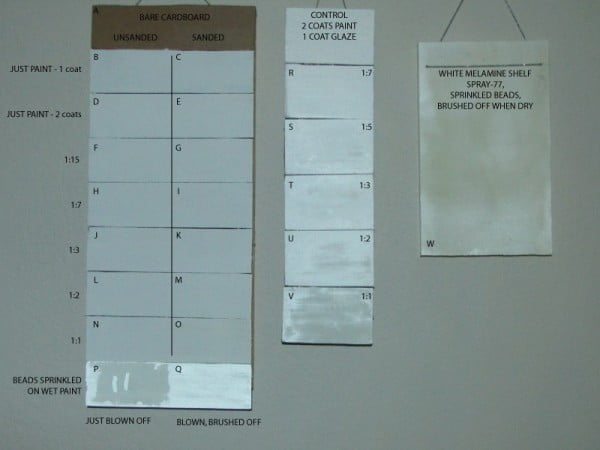 Which is the best paint for the projection screen to get the best picture? That's a question that needs testing to answer. Here are the testing and some data that will help you get the right paint for your screen.
Patio Movie Screen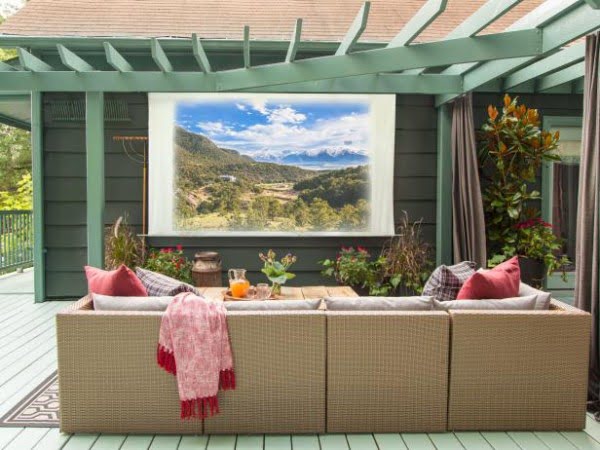 Make this DIY outdoor projector screen in less than an hour, and turn your next outdoor gathering into a neighborhood movie night. See this website to find out how it's done.
Home Movie Theater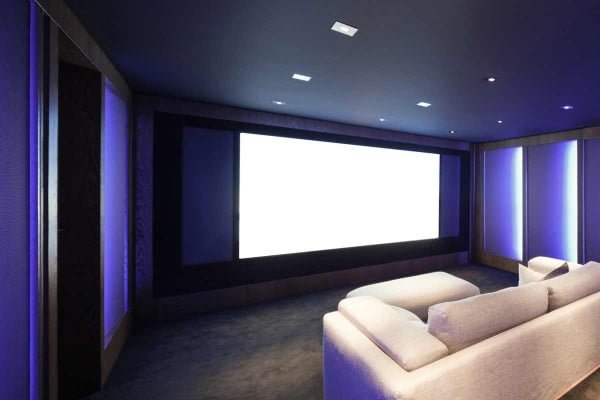 If you're looking to make a full-blown home movie theater with a big screen, here's what you do. This article also includes material considerations and a guide on how to choose one. Read this website to find out how to do it.
Makeshift Screen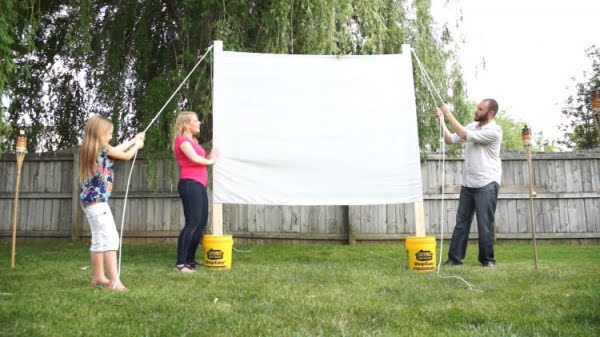 You don't have to build a permanent screen to be able to enjoy a movie with your family when weather permits. You can make a quick and easy makeshift screen, and it will suffice. Here's how. Check out the tutorial to get the full plans and instructions.
PVC Pipes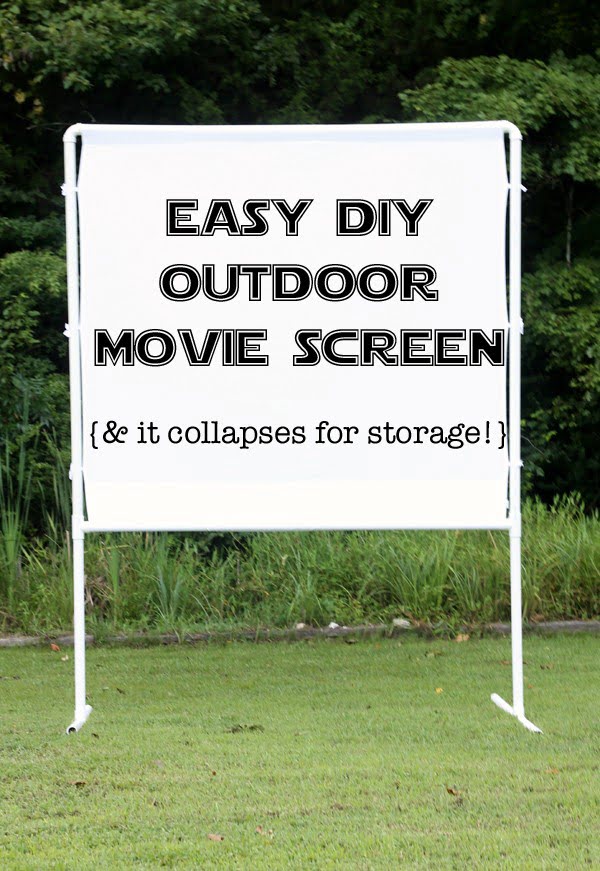 Have your outdoor movie night at home with this fun and easy project. Build a collapsable DIY outdoor movie screen for around $60 in less than an hour from PVC pipes. Check out the tutorial to see how it's done.
Fabric Sheet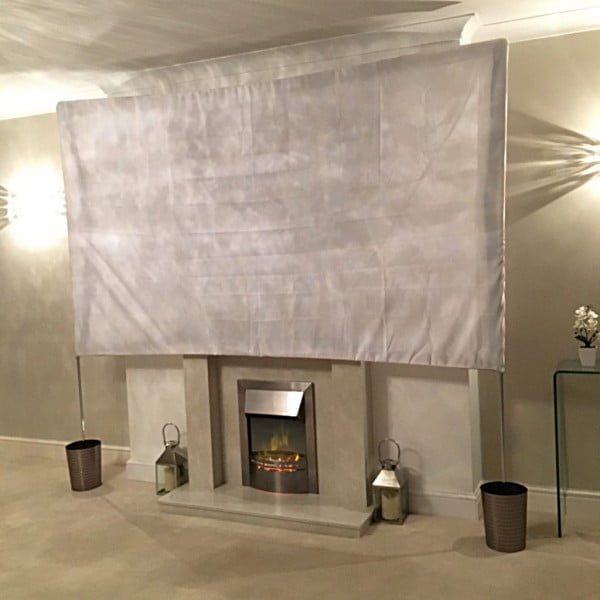 The same idea as above applies to indoor projector screens. You can quickly put one up with some fabric and bars. It can cover your TV or fireplace wall (that's where your living room furniture point anyway). Check out this website to get the full plans.
Wooden Screen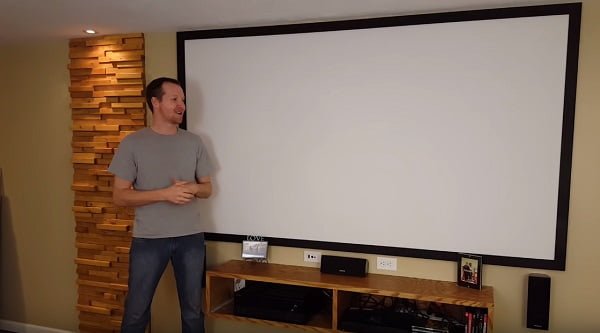 This is a more involved and lasting project which is done from wood. You will need some woodworking skills and lumber for this. But the screen you build makes a real feature in your home. It will be a big hit with movie nights too. See the tutorial for the complete plans.
Full Wall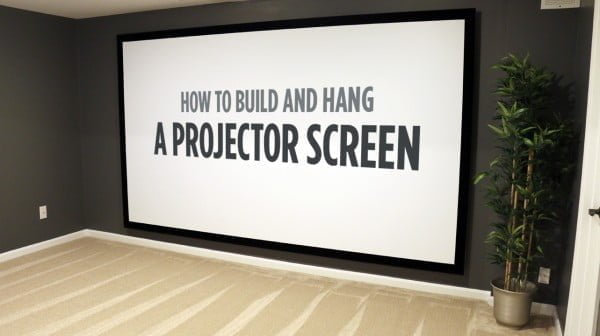 Need something more serious as a full wall screen? Here's how you build one. You can choose the plans for any size of the wall too. Read the link to learn how to do it.
Liked this article? Here's what you can read next: