Last updated on April 8, 2019
Want to make your own light switch covers? Here are 12 most adorable and easy DIY light switch cover ideas with tutorials.
So you've found the number one most overlooked home decor eyesore. Now how do you fix it? It's your chance to DIY! You can make easy DIY light switch covers to get rid of the wall eyesores once and for all. It's a creative and unique way to do it.
To help you out, we have picked 12 adorable and easy light switch cover ideas that you can make yourself. They include craft paper, fabric, spray paint, and some surprising materials. Check it out and get inspired for some DIY decor crafts.
Scrapbook Paper Light Switch Plate Covers

One of the easiest ways you can embellish your light switches, and outlets are using simple scrapbook paper. It's straightforward to do, and you can choose any pattern that catches your eye.
Framed Light Switch

If you look at light switch plates as potential wall art, it only makes sense to frame them with embellished picture frames. So all you need to do is to get picture frames of your liking, and you can spray paint them to match the color if you want.
Steampunk Light Switch Plate

A little bit of steampunk decor can be whimsical or quirky if you use it sparingly. A light switch plate can be the perfect place to experiment with this style.
Decorative Light Switch Plate

As we were talking about light switches as wall art, this particular example embraces the idea entirely. Check out how to cover the plates in scrapbook paper one more time.
Glitter Light Switch Plate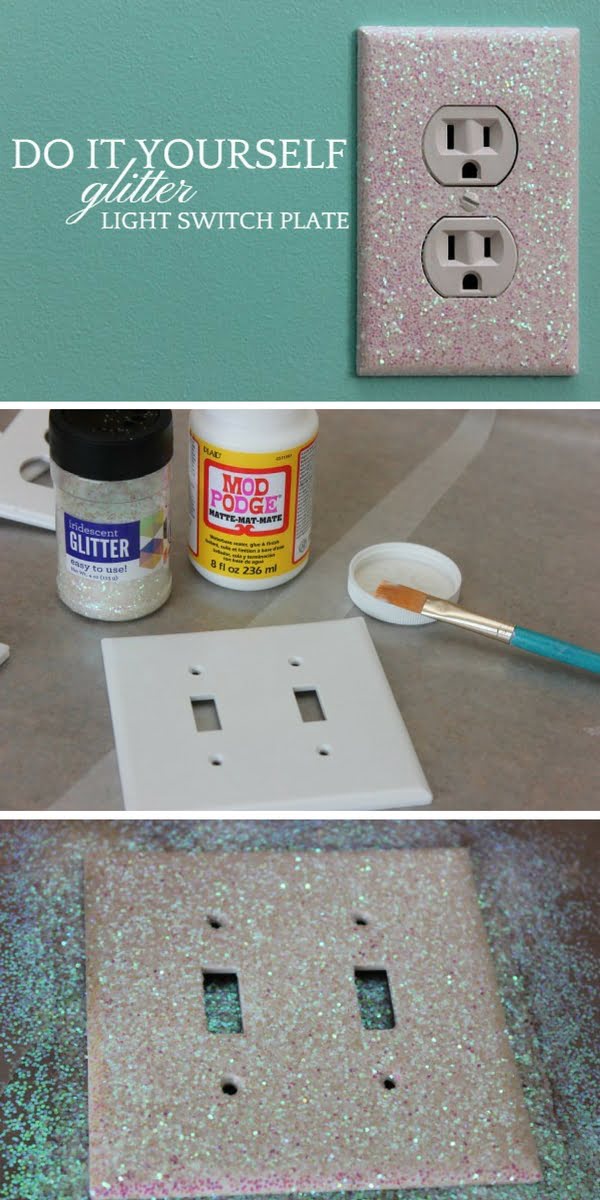 And here's how you can use simple glitter to create light switch plate art with some bling. Do it right, and your decor becomes just a little bit more classy.
Spray Paint Light Switch Covers
Next time you decide to paint the light switch plates, do it creatively. Spray painting them in patterns will create a lot more visual interest.
Toy Car Light Switch
When decorating your kid's room, make it fun by adding cute little details. How about turning a toy car into a light switch – that's certainly a fun way to decorate.
Fabric Covered Light Switch Plate
The fabric has a whole different quality than paper or paint, and you can use it to embellish your light switch plates. It adds chic style detail to your decor the easy way.
Washi Tape Light Switch Cover

As the easiest way to embellish light switch plates, you can always use washi tape. Create patterns and add decor interest easily with this method.
Gift Wrap Light Switch Plate

Using gift wrap and ribbon to embellish your light switch plates can be an excellent seasonal decor detail. Perhaps you'll like it so much you'll decide to leave it all year round.
Ink Art Light Switch Plates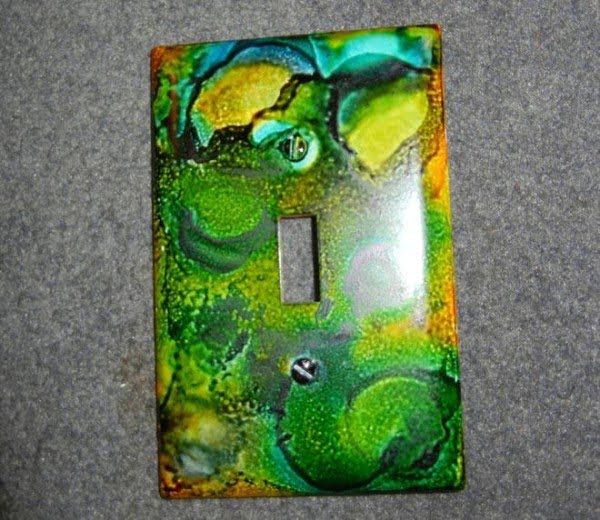 This kind of abstract art is created easily with alcohol ink, and light switch plates make an excellent canvas for it. Embellished this way, they look like designer plates.
Polymer Clay Art Light Switch Covers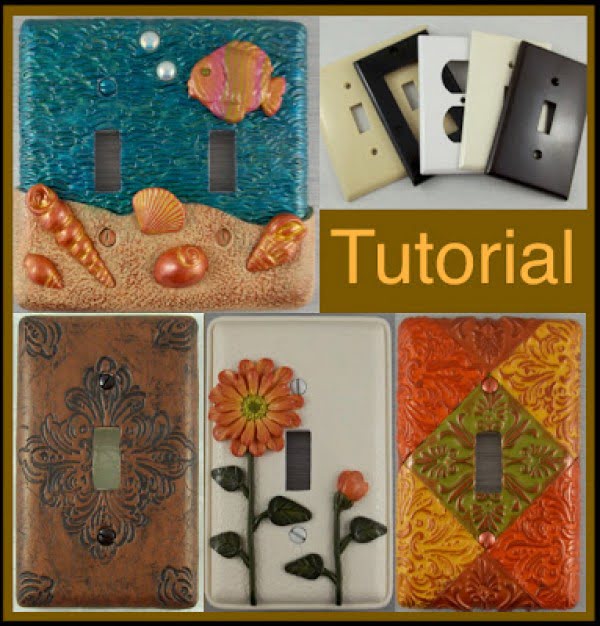 And finally, perhaps the most impressive way to create light switch cover art is with polymer clay. It takes some skill and practice, but if you're willing to commit to learning it, the result is sure to be stunning.
Recap
Liked this article? Here's what you can read next: