Last updated on June 16, 2022
These are the top seven items you will need to stock up on if you're going to host any outdoor event this summer. Read on!
Hosting an event for a large crowd? Summer camp? Company BBQ? Pool party? Or a family reunion at the beach? Summer is the ideal time to get outdoors, gather together, and indulge in some classic fun under the sun. 
However, the price tag can quickly add up when you are trying to buy supplies for a large crowd. It is times like these when you should consider turning to bulk-friendly stores to get the goods in bulk. Nevertheless, it is important to note that you don't have to buy everything in bulk to save money.
In fact, buying tons of items, even dry goods, can be risky if most of them end up unused. So, you will want to ensure you are buying things that you will actually go through. So, what bulk items should you stick up on for summer events? Well, any of these seven items is a great place to start. Grab them on your next trip to your local big-box store, and you will be able to save money ultimately.
What's Inside?
Tableware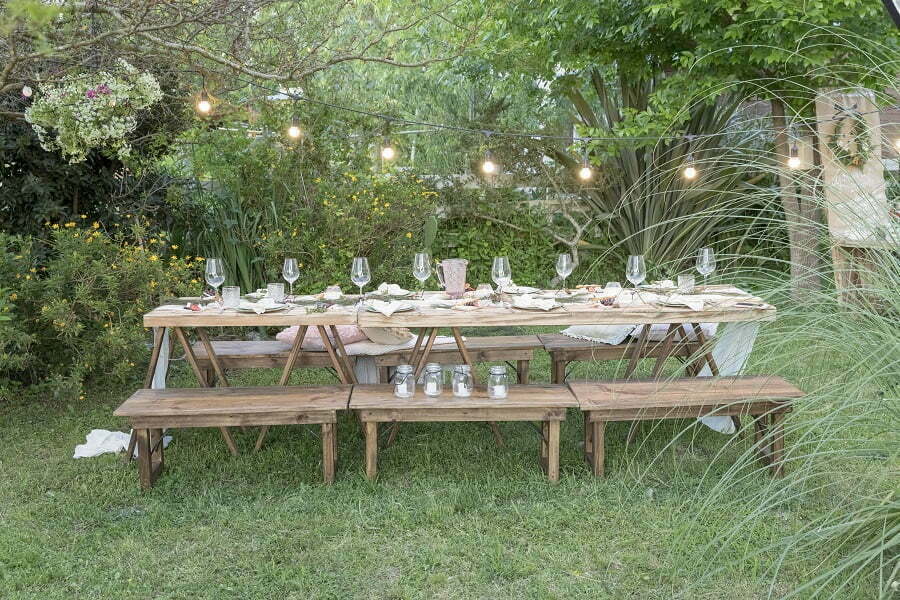 If you like to hold barbecue nights in summer, chances are you will need a lot of disposable tableware, like plates, cups, and other utensils. So, why buy one package at a time when you can buy in bulk and save time and money?
Stock up on stacks of paper plates and cups for entertaining summer purposes. Even if you don't use them all by the time barbecue season ends, you can still tuck them in storage for next year.
Drink Dispensers
While bottles of wines and canned beers wrapped in beer koozies are easy options to serve a crowd, a good cocktail can make a difference. A fruity sangria, tart margarita, or a minty mojito will make the gathering feel extra special. However, rather than playing bartender all the time and missing out on all the fun, making a big batch of cocktails ahead of time is ideal.
Consider getting drink dispensers in bulk from Target or other similar stores. They are typically inexpensive and come in packs. You might want to get 2-3 dispensers in groups of 10 for each, rather than bulk ordering tens or hundreds of dispensers.
Ice
Whether you are serving a buffet or barbecue in your home, ice blocks are ideal for keeping food safe at low temperatures. For instance, you can use it in the cooler to keep meats cold for a barbecue or place it under the cheese trays or fruits.
A large block of ice is also great to be placed in the punch bowl. As it melts slowly, there will be no watering down effect, as is the case with ice cubes, and it will keep the drink refreshing.
Seating
Seating is a major concern when holding summer events. While you can rent chairs and tables, it might not be as cost-effective as buying them in bulk. There are several wholesale sellers of high-quality furniture in the market today.
So, consider finding one nearby and buying bulk chairs and tables at bargain prices. You will typically be given various options to choose from, including wood, metal, aluminum, and resin. Choose something lightweight yet durable so you can easily store and use them for the years to come.
Citronella Candles
Summer is the perfect time for outdoor dining or just chilling in the garden with your gang. However, one problem that might arise when you are eating outdoors is the presence of mosquitoes and midges that can be particularly annoying during the evening hours. Citronella candles can save the day!
Citronella candles with a pleasant presence in the air are a non-toxic method to repel insects without causing irritation to humans. Twin two-inch candles typically cover a space of up to 6 feet. You will require two to three candles for a medium-sized outdoor table. So, consider buying citronella candles in bulk to be used throughout the summer season.
Fireworks
Summer fun is incomplete without fireworks. However, fireworks are a cornered market—it only shows up once a year. This is why you should purchase them in bulk for your summer events.
Shop around for the best deals, and watch out for coupons and discounts. A few fireworks stores also offer specials each day. You can save a lot of money by buying specials in bulk.
Coasters
Holding summer events can be stressful, especially when damages happen. One of the most common issues that come with such events is water rings and stains forming on your tables. For this reason, buying coasters in bulk is an investment you should consider when holding summer parties.
Coasters prevent the condensation from cold drinks from leaving water marks behind and stop hot drinks from burning the table surface. Furthermore, coasters can be placed on top of a beverage to prevent contamination, usually from insects.
Know Your Habits
The items mentioned in this list are the ideal options to stock up on for summer events. However, things you should buy in bulk can vary depending on your habits and preferences. For instance, buying bulk seating can be unwanted if your summer get-togethers will mostly be on the beach.
Remember that buying in bulk can save money. However, buying items in bulk that you won't go through can lead to waste.
Liked this article? Here's what you can read next: