Last updated on January 20, 2023
Are you a basketball fan looking to add some extra flair to your home? Here are seven decor details.
Whether it's for yourself, or as a gift for someone else, there are so many ways to show off your love of the game in your decor.
From wall art and furniture pieces to fun accessories and even themed lighting fixtures – you can turn any room into a tribute to the sport. Here are some interesting home details every basketball fan will love!
Wall Art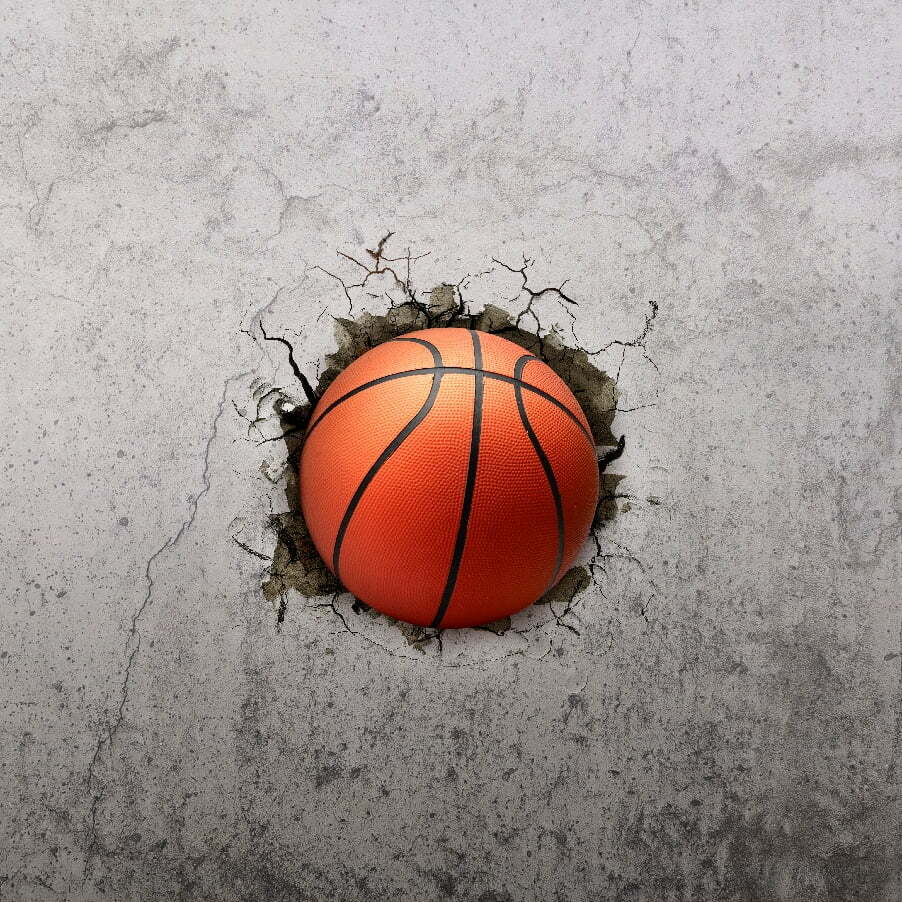 From vintage-style prints to modern and abstract designs, there are plenty of ways to add a splash of basketball love to any room with wall art.
Make a statement by displaying the iconic silhouettes of well-known players or opt for something more subtle like miniature branded logos. In addition to framed prints, you can also show off your fandom with decals and wall tattoos.
This is a great way to breathe life into a dull wall or show off your team spirit in the man cave.
Furniture Pieces
Whether it's an end table in the shape of a basketball hoop or throw pillows with sports-themed designs, furniture can be the perfect accent for any basketball fan.
A custom coffee table made from reclaimed wood with a branded logo is sure to impress and adds character to any space. Or why not deck out an entire rec room with NBA-inspired sofas and loveseats?
This will give the space a unique and stylish touch that is sure to be admired. Also, don't forget about the little details like basketball-shaped cabinet knobs or handles for a truly original look.
Accessories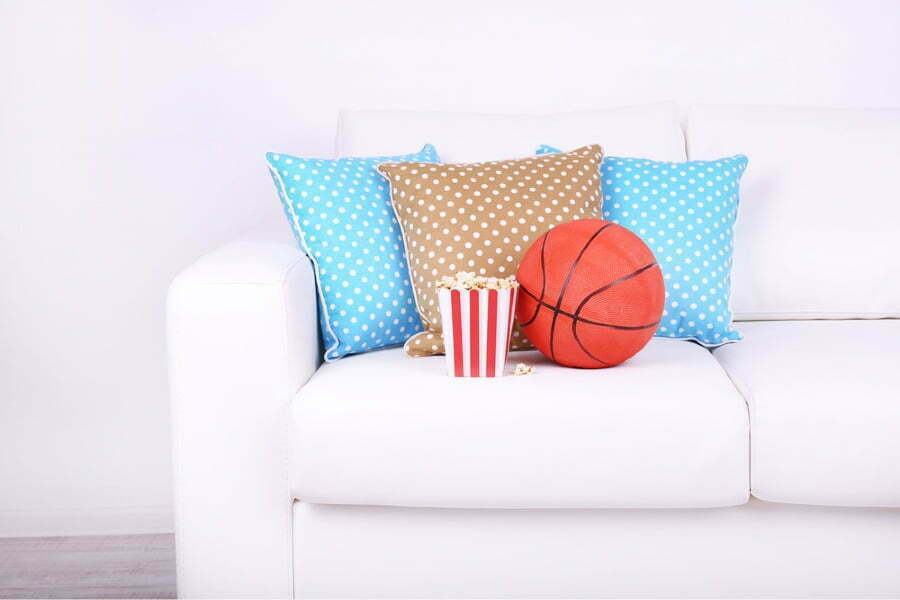 For those who are looking to accessorize their home with basketball-themed items, there's no shortage of options.
You could opt for something simple like a branded doormat or wall clock or go for something creative such as miniature stadium replicas, signed memorabilia, or even light-up sneakers made from recycled materials.
These types of accessories are not only great conversation pieces but also make a lasting impression on any space.
For instance, a large basketball-shaped lamp with adjustable lighting makes for an interesting conversation piece as well.
Basketball Hoops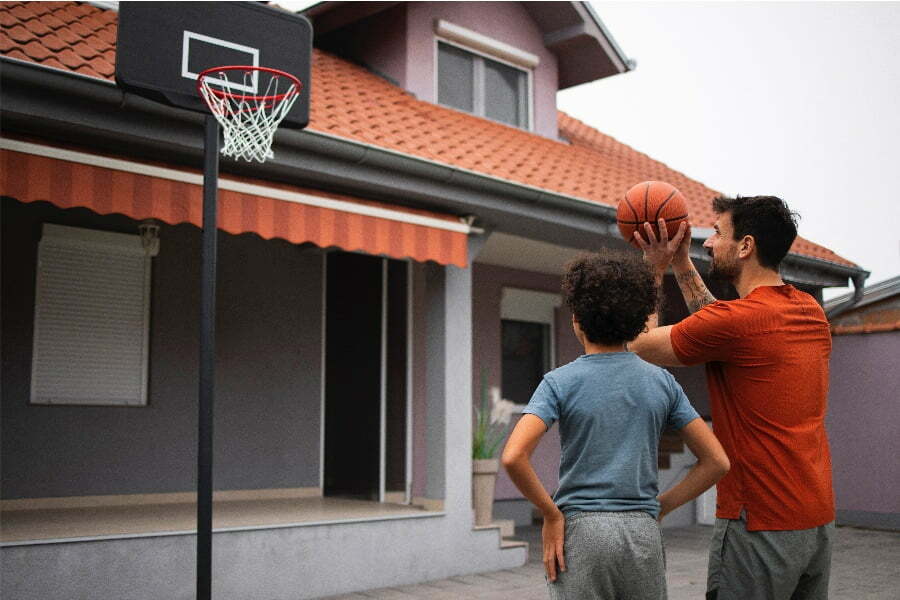 The best way to show off your love of basketball is with a real-life basketball hoop. As you can see in the beautiful designs at thehoopdreamstudio.com, whether it's for the driveway, the backyard, or even indoors – having one at home will give you an outlet to practice and improve your skills or just have fun with family and friends.
You can choose from a variety of different types such as portable hoops, adjustable hoops, wall-mounted hoops, etc. Or if you really want to go all out, consider having a custom outdoor court installed in your backyard! So grab a basketball and start having some fun.
Lighting Fixtures
For a truly memorable statement piece, you can't go wrong with themed lighting fixtures. There are plenty of unique designs available from companies like LightHouseSports that feature LED hoops and backboards – perfect for the ultimate sports fan!
You could even install a neon sign in your man cave or game room to instantly bring the space to life (and make it more inviting).
For more subtle touches, opt for basketball-inspired wall sconces or lamps that still add a bit of character to any room. This is a great way to bring a little bit of basketball love into your home!
Theme Bedrooms
For the ultimate basketball fan, consider turning a bedroom or even the entire house into a basketball-themed paradise. From sports-themed wallpaper and flooring to mini nets and 3D wall art – you can go all out and make this space your own.
Other great ideas include basketball stadium beds, themed dressers, custom headboards and so much more. This is an excellent way to show off your love of the game and create something truly unique for yourself or as a gift for another basketball fan.
Collectibles and Memorabilia
If you're looking for the perfect finishing touch, why not bring your collection of sports memorabilia to life with a display cabinet or shelf?
Whether it's autographed balls, trading cards, jerseys, hats, or other souvenirs – these items are sure to be appreciated by any basketball fan! If you don't have any collectibles yet, there are plenty of great options available online.
And if you really want to go the extra mile, consider having a custom built-in case made from recycled materials. This is an excellent way to show off your prized possessions!
By leveraging basketball-inspired items for your home, you can create a unique and stylish look that is sure to be admired.
From custom outdoor courts and light fixtures to wall art and collectibles – there are plenty of ways for any fan of the game to show off their love in style!
Whether it's just one room or an entire house, adding some personal touches with basketball memorabilia will make the space come alive.
So go ahead – grab a ball, put on your favorite jersey, and get creative with how you bring this exciting sport into your home!
Recap
Liked this article? Here's what you can read next: