Last updated on September 28, 2023
These are the top five questions you need to ask your HVAC contractor during your appointment. Read these to be ready.
Your HVAC system breaks down and immediately schedules an appointment. But you're honestly curious about a few things and might be thinking about what questions to ask and if they are valid.
You're not alone on this account because you're entitled as a consumer. A professional technician will have patience in answering the right questions regarding his work.
The following are the essential questions you should ask your HVAC contractor.  
Do You Have a Copy of Your HVAC Contractor's License?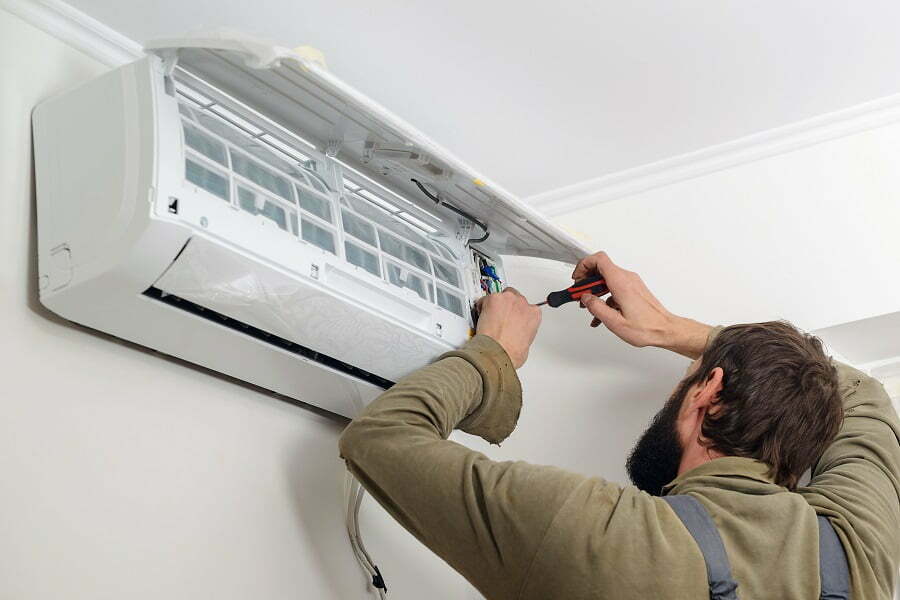 States have laws regarding the maintenance, repairs, and installation of HVAC systems. The regulation includes having contractors pass the licensure categorized into Classes A or B. These two groups each have different jobs, which means there are two sets of HVAC contractors with designated expertise. The HVAC contractor who came to your home must carry their contractor's license because it's proof of their acquired abilities after hours of training.
Contractors must learn skillsets, gain knowledge, and accomplish requirements before getting a license. It takes six months to three years before one becomes a full-pledge HVAC technician. An individual must also have proof of work in HVAC systems for 24 months before applying for licensure.
Before allowing a contractor to touch your HVAC system, ask for their license copy. It's also important to check if the license is still valid or active because they expire after a year. HVAC contractors must renew their licenses annually.
Do You Have References and Reviews?
When your HVAC system starts to show signs of fault, call for a technician immediately. Those in the business of HVAC systems services strive to have exposure. They're likely to have a business website, social media accounts, and offline advertising. The best service companies will have an online presence so that more people can reach their business. Search for the nearest HVAC system company and find their company profiles.
Some search engines will feature these companies under the Reviews section, where potential customers can read the opinions of past customers. Be sure to note what they have to say about the company's HVAC contractors and how they did the job. Look out for reviews that mention how the contractor was able to help the customer save money.
Do You Have Liability Insurance?
HVAC contractors are skilled technicians that take care of various system malfunctions, but there are times that things could go wrong. There are occupational hazards that come with the job of a contractor. And because the HVAC system must always be in good working order, the contractors must carry liability insurance if something happens to the system.
The general liability coverage protects the company from the expense of property damage and physical injuries to the contractor. A good HVAC company will acknowledge that it's also a way to compensate the homeowner if anything happens to the HVAC system through the technician's fault. Ask the technician or the company about the insurance provider and confirm the validity and coverage of the liability insurance.
What Are Your Services?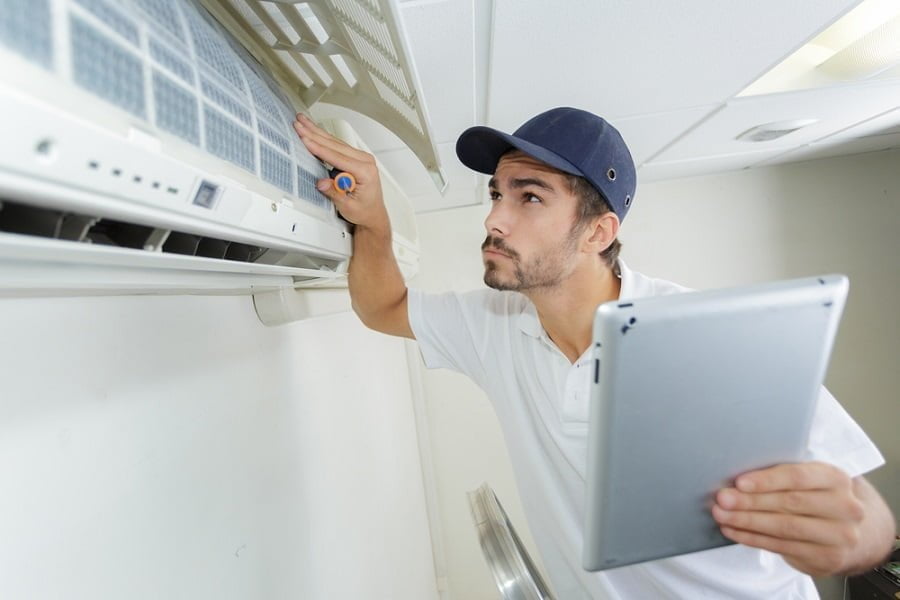 Most companies will require their contractors to be skilled in installing, maintaining, and repairing HVAC systems. Some contractors have advanced skills for taking on complicated HVAC concerns. It may include the evaluation of indoor quality or working on commercial systems. If you're looking for a contractor with specific expertise, you can inquire about them from the company.
You can also inquire about the contractor's maintenance agreements because different households will have differing needs. You can ask your contractor for a maintenance plan and ask if you can customize the arrangements. Get your HVAC contractor to inspect your system at least every six months to anticipate potential problems and replace parts that are necessary to get rid of.
What Are the Ideal Temperature for Summer and Winter? 
The use of the thermostat is on the list of household systems that family's debate. In this case, the best thing to do is to ask an actual professional about what temperature the thermostat's setting should be during each season. The HVAC contractor is ready to answer your queries to help you keep the system in proper order for as long as possible.
An HVAC contractor is also trained to make recommendations on keeping the household at a comfortable temperature to help you avoid bumping up your electric bill. The changing seasons don't have to put pressure on your HVAC system. For instance, if the season shifts from spring to summer, you can use the fan setting instead and keep the windows open to regulate the airflow.
The Takeaway
Your HVAC system is responsible for keeping your home at a comfortable temperature throughout the year. It's essential to be vigilant and ask important questions regarding the contractor, their skills, and what their occupation entails. That's why the HVAC company must produce capable and armed contractors with liability protection in case of emergencies. Do your diligence and research reputable HVAC contractors for your home's safety.
Recap
Liked this article? Here's what you can read next: