Last updated on May 2, 2019
Flea market finds provide a remarkable means of furnishing your home and this is especially true for individuals who are on a budget. In addition, these 'diamonds in the rough' give inspired do-it-yourselfers the opportunity to let their creative juices flow. A trip to the flea market or thrift shop will allow resourceful individuals to look beyond the current state of furniture pieces to see what they can become with a bit of imagination and some amount of hard work and dedication.
Many individuals who are looking for the most unique pieces to decorate their homes will be happy to know that the flea market has a gem of pieces to unearth. Whether you are a seasoned do-it-yourselfer, you want to try your hand at furniture restoration or hire an expert, you should seriously consider flea market flips. Highlighted below are 30 flea market flip ideas for home décor.
Vintage Bookshelf

This bookshelf was beautifully restored with a coat or two of light green paint.  There is a bookstore logo on the top shelf and Victorian motifs in the corner.
Midcentury With a Twist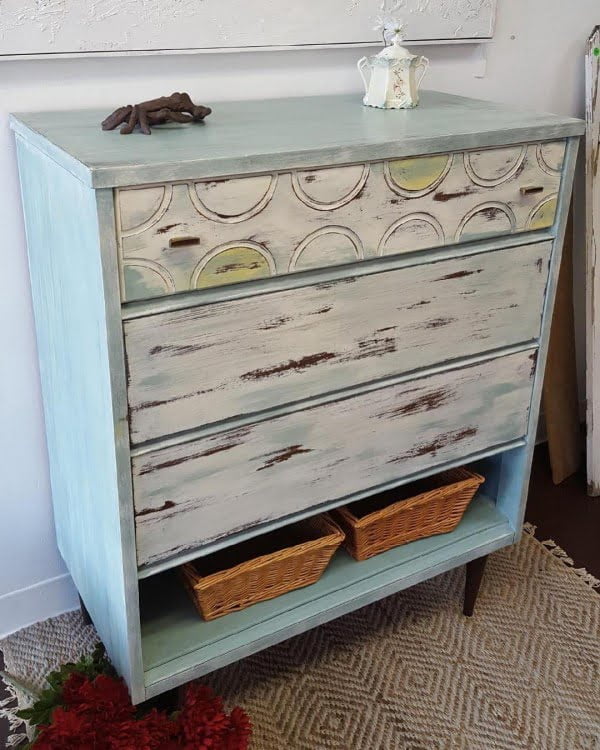 This chalk-painted, mid-century modern dresser can inject much flair into your room décor.  The addition of storage baskets on the bottom puts a twist on the design.
Farmhouse End Table

This stunning little gem is done up in a two-tone, faux wood grain finish.  This undeniably adds tremendous charm and beauty to the piece.
Invoking Boho Splendor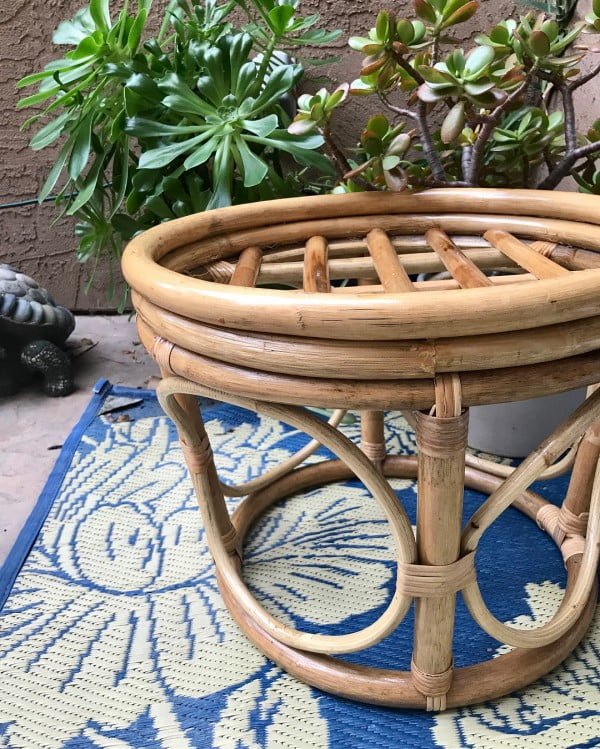 This vintage bamboo rattan ottoman is ideal for those who would like to inject some style and Boho grandeur in their eclectic space.
Remarkable Repurposed Door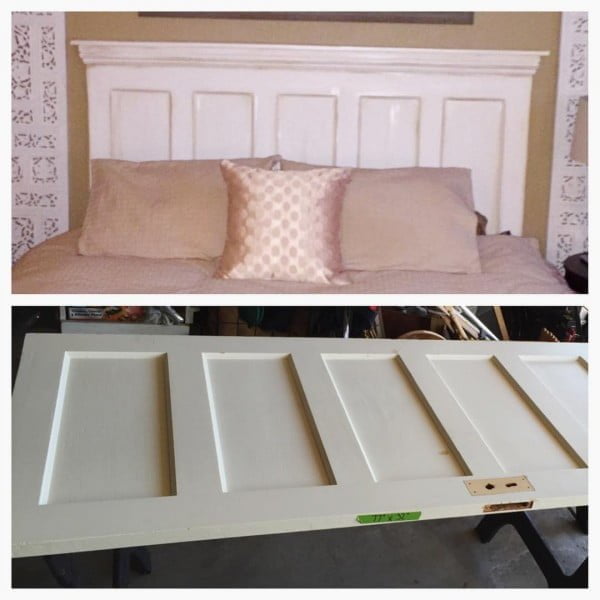 Adding crown molding to this vintage door has transformed it into a thing of impressive beauty.  In its new role as a headboard, this piece provides a good-looking backdrop for pillows and cushions.
DIY Dining Room Delight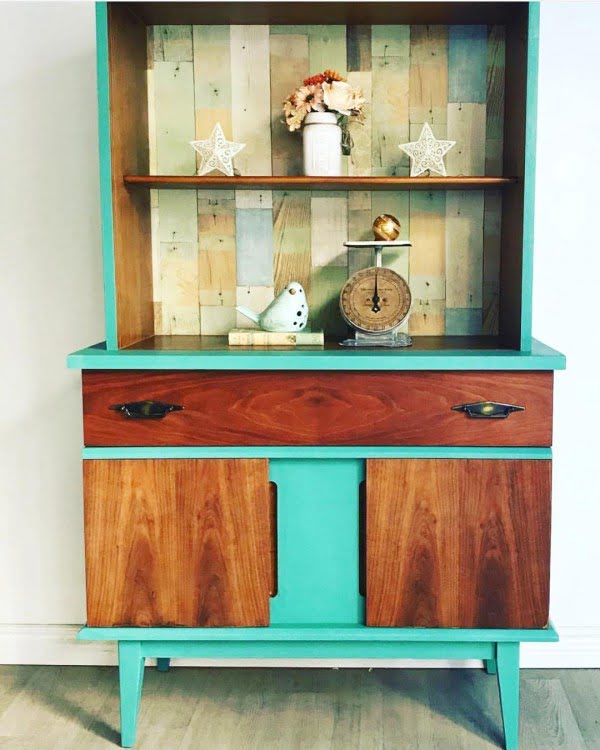 This hutch and buffet from the mid-century modern era has been given a fun spin.  With its blue trim and pastel backdrop, its charm is unquestionable.
"Dressing Up" a Dresser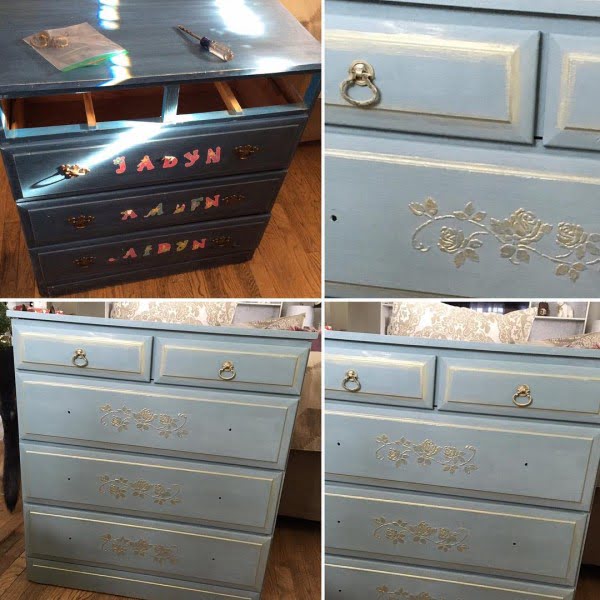 Wood icing, chalk paint and some new hardware were used to adorably and dramatically dress up this dresser.  The added texture makes for an amazingly wonderful finish!
Hanging Basket of Gratefulness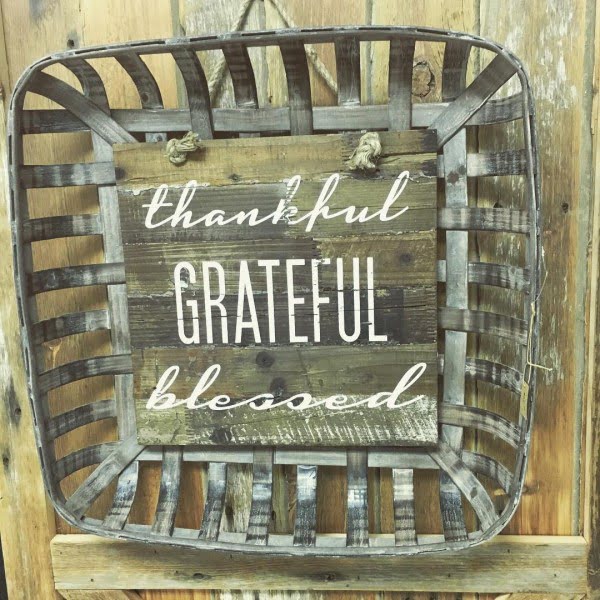 This rustic hanging basket exudes farmhouse allure.  In addition, it simultaneously delivers an important reminder of the need to always count your blessings and be grateful.
Farm Fresh Accessories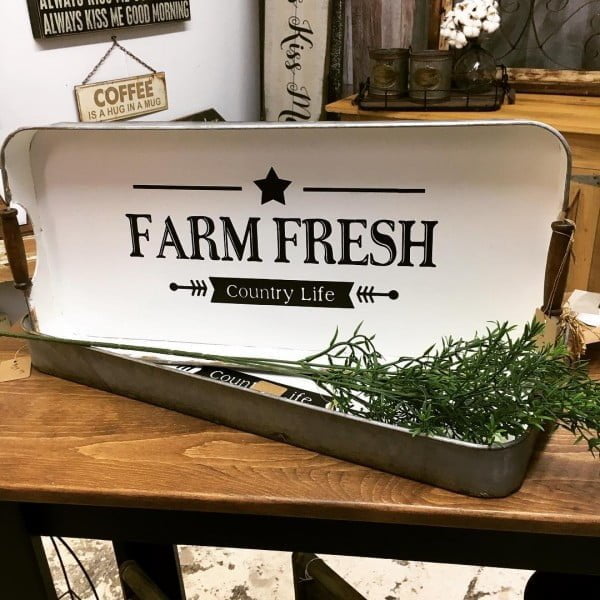 The insides of these rustic serving trays have been given a facelift with words that highlight unbridled farmhouse pride.  They have also assumed a new role as accessories.
Modern Rustic Cottage Décor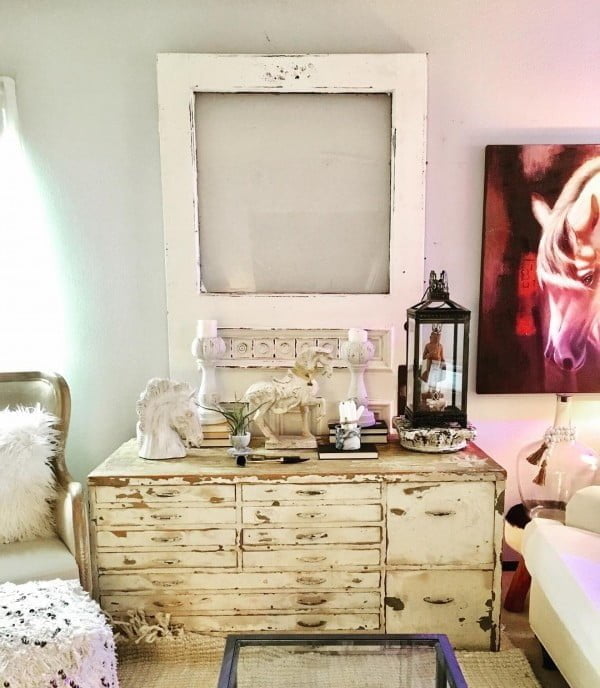 This piece of furniture is sure to fulfill the desires of a number of shabby chic lovers.  The vintage door behind the dresser is definitely a genius move.
Operation Restoration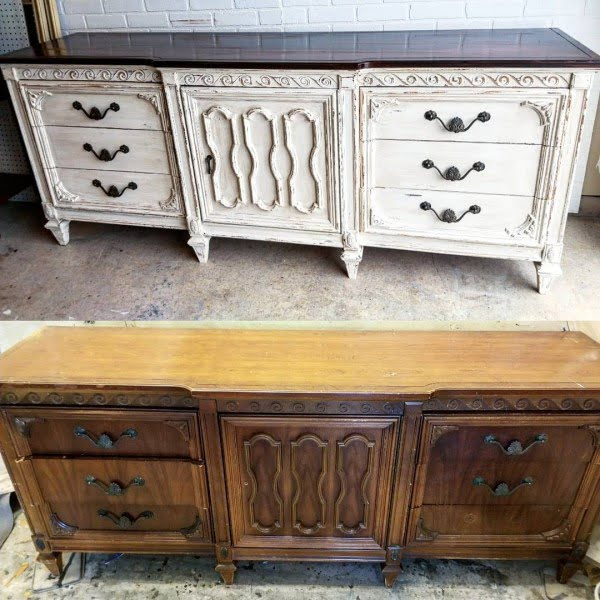 This stunning French provincial piece of awesomeness has been restored to its former glory and now stands out with its ton of personality and character.
Sitting Pretty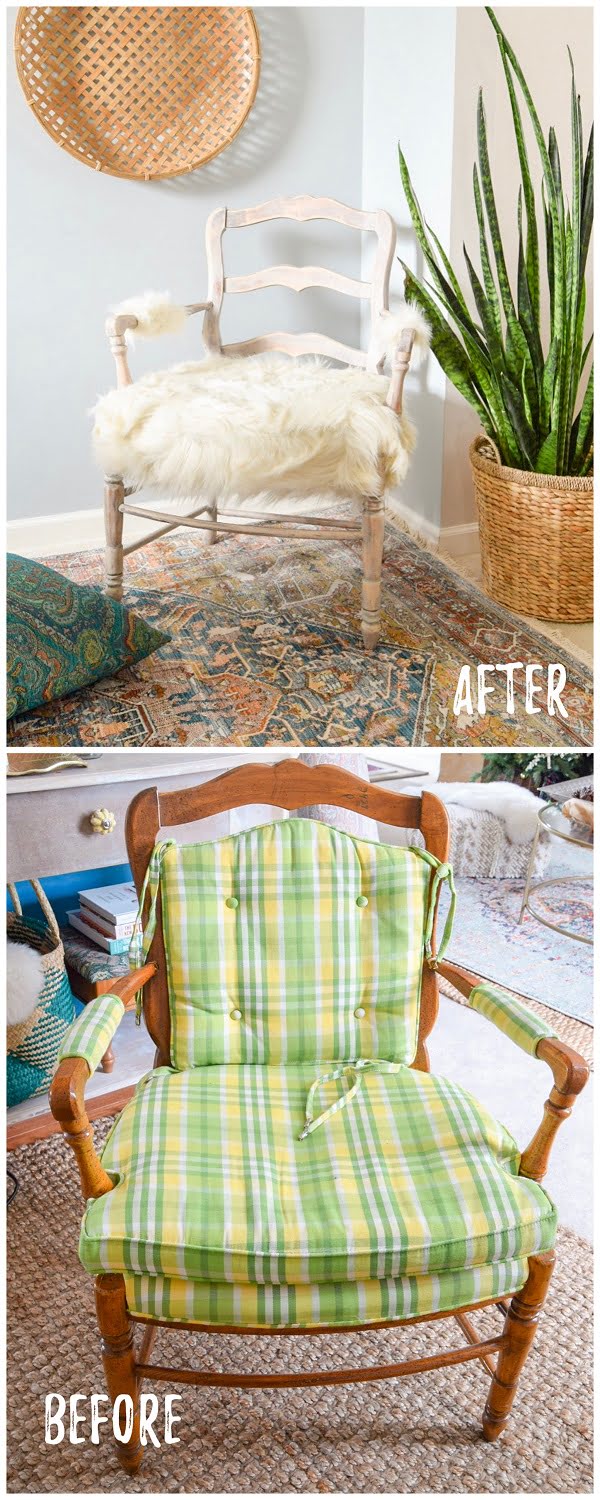 This beautifully redone chair fits in perfectly with this earth-inspired space.  It finds its place among the plants and wicker accessories and serves as a remarkable complement.
Regally Renewed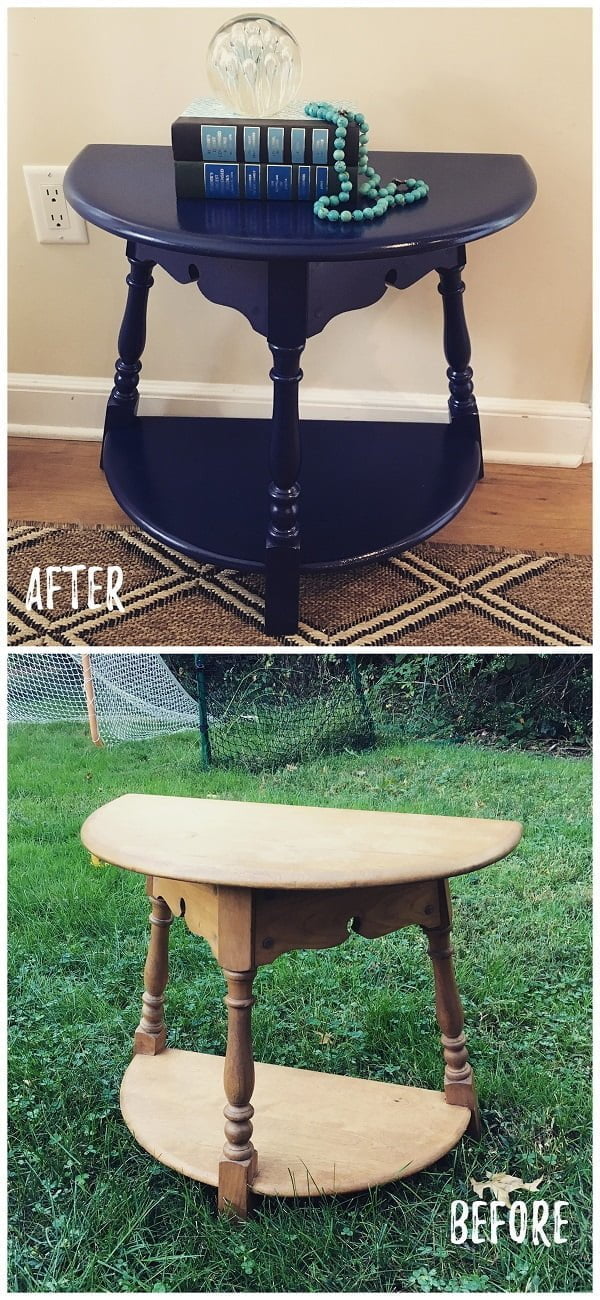 The blue paint used on this piece has amazingly transformed it into a thing of regal exquisiteness.  The paint has even highlighted the previously unnoticed design of the table.
The Incredible Hutch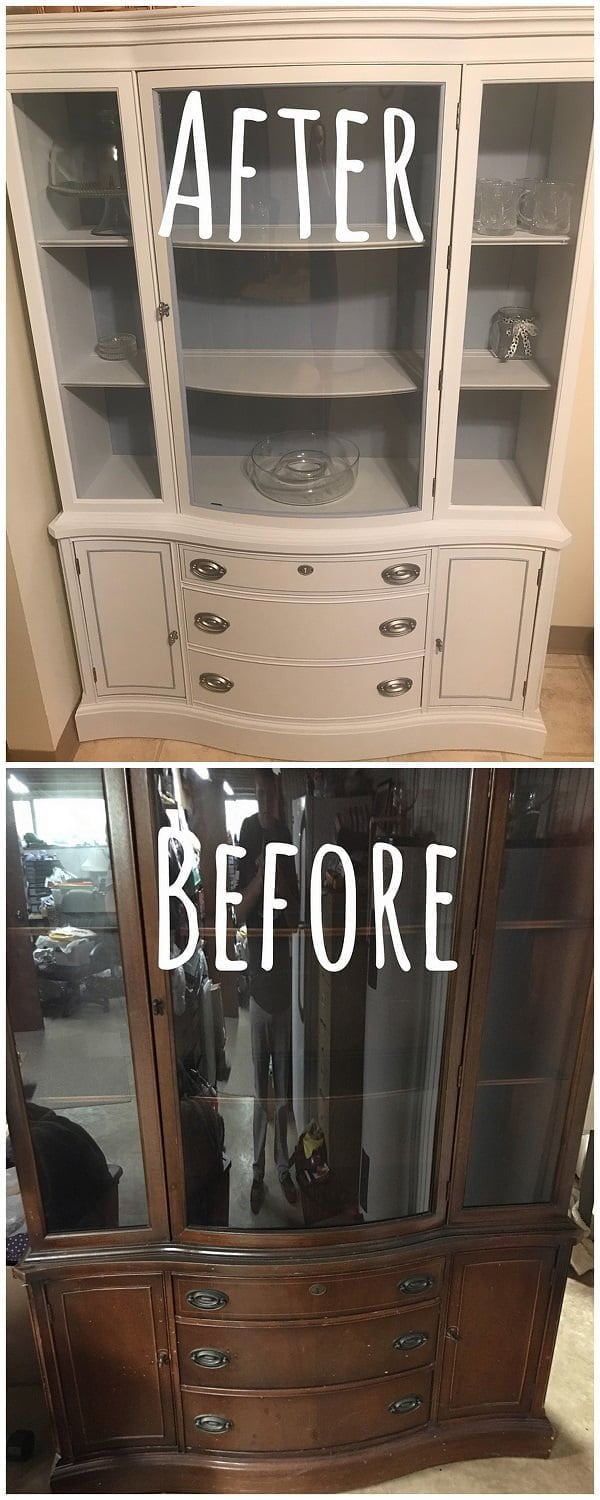 This hutch has experienced its very own Cinderella-like transformation and stands ready to shine in its functional and aesthetic glory.
Repurposed Window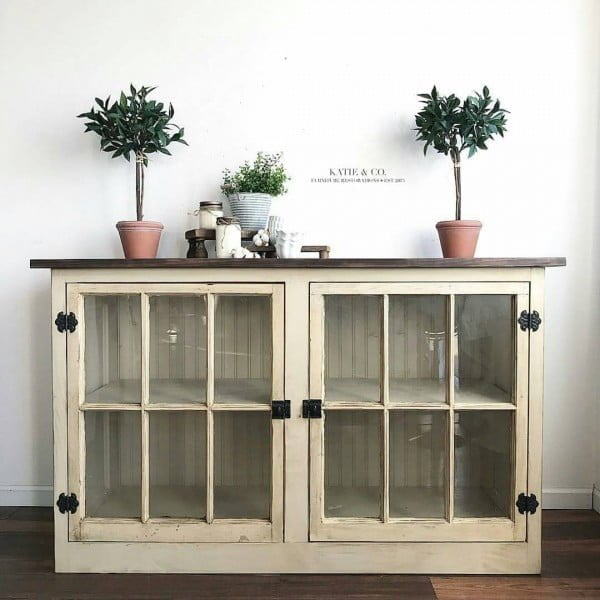 These old windows were innovatively repurposed into a fine-looking handcrafted cabinet.  The accessories on top of the cabinet help to make it a spectacular statement piece.
Chalk Painted to Perfection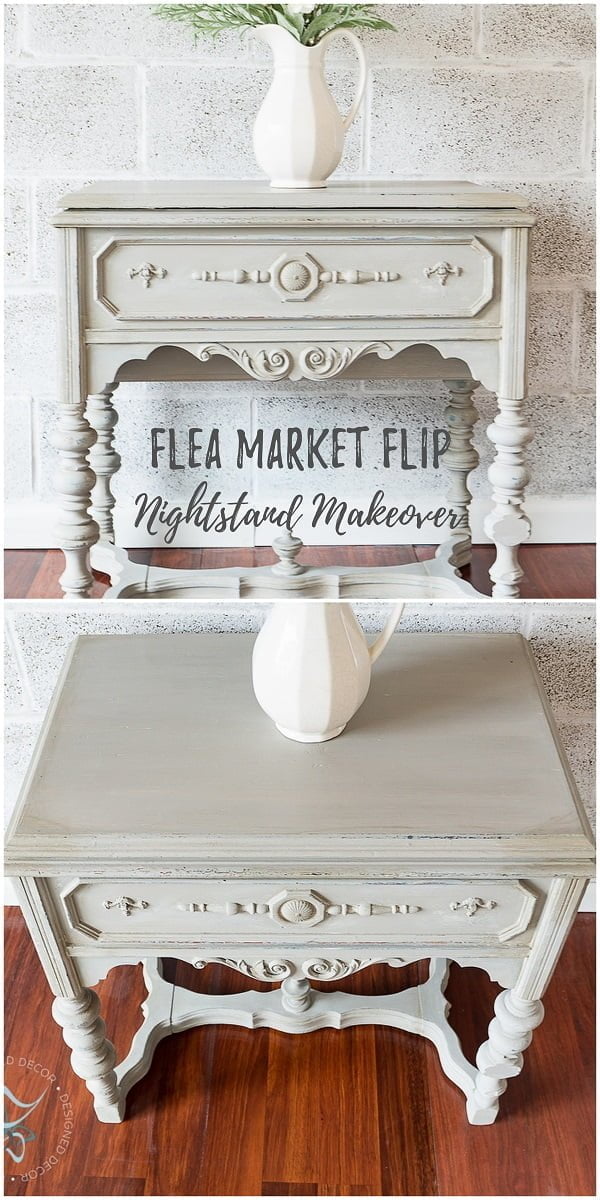 This masterpiece deserves a place in the spotlight; therefore, it is perfect for an entryway.  Visitors and household members alike will be able to bask in its magnificence.
Rescue Renovation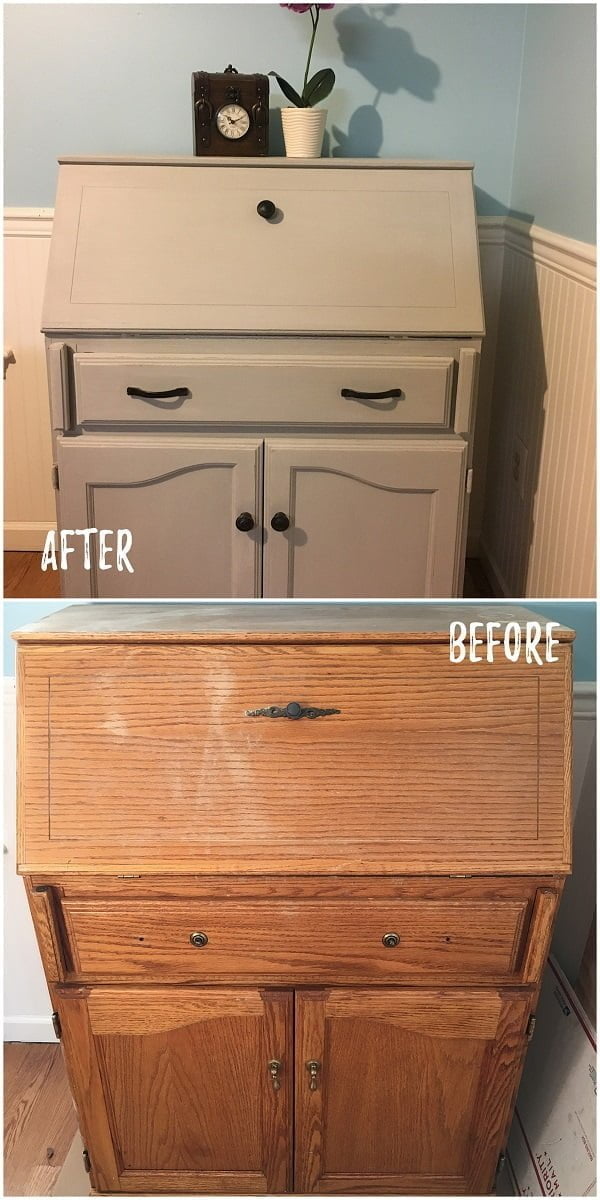 This superbly renovated piece of furniture perfectly demonstrates the difference that can be made by a fresh coat or two of paint and some newly acquired hardware.
Unquestionable Quirkiness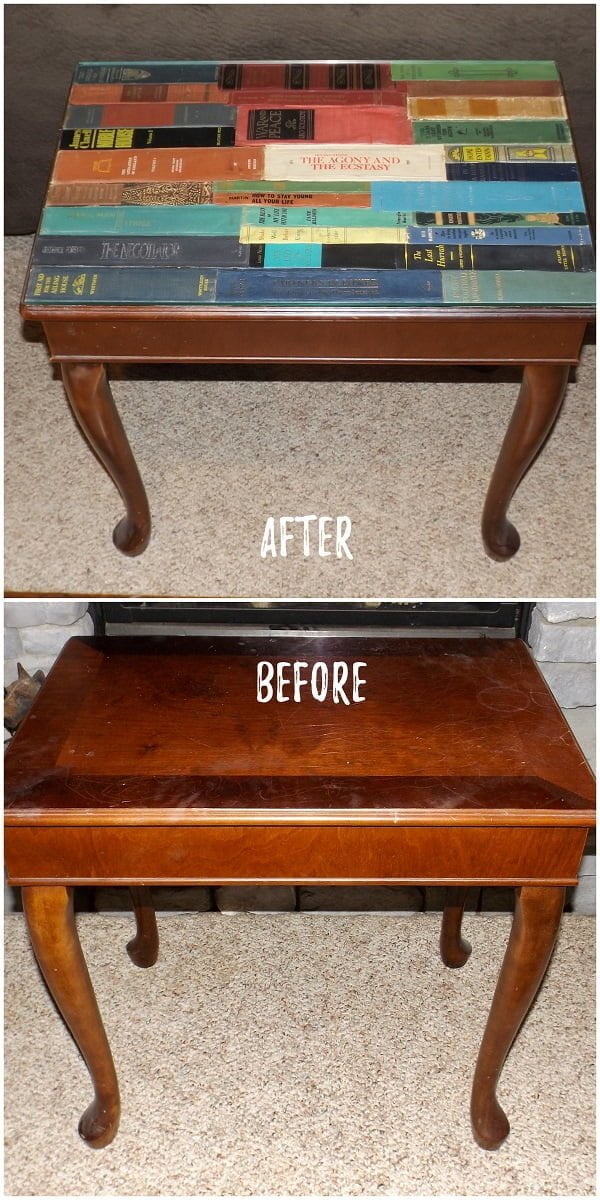 A bunch of book spines are used to infuse quirkiness into this old table.  A piece of glass is then added on top to make the table more functional.
Geometric Gorgeousness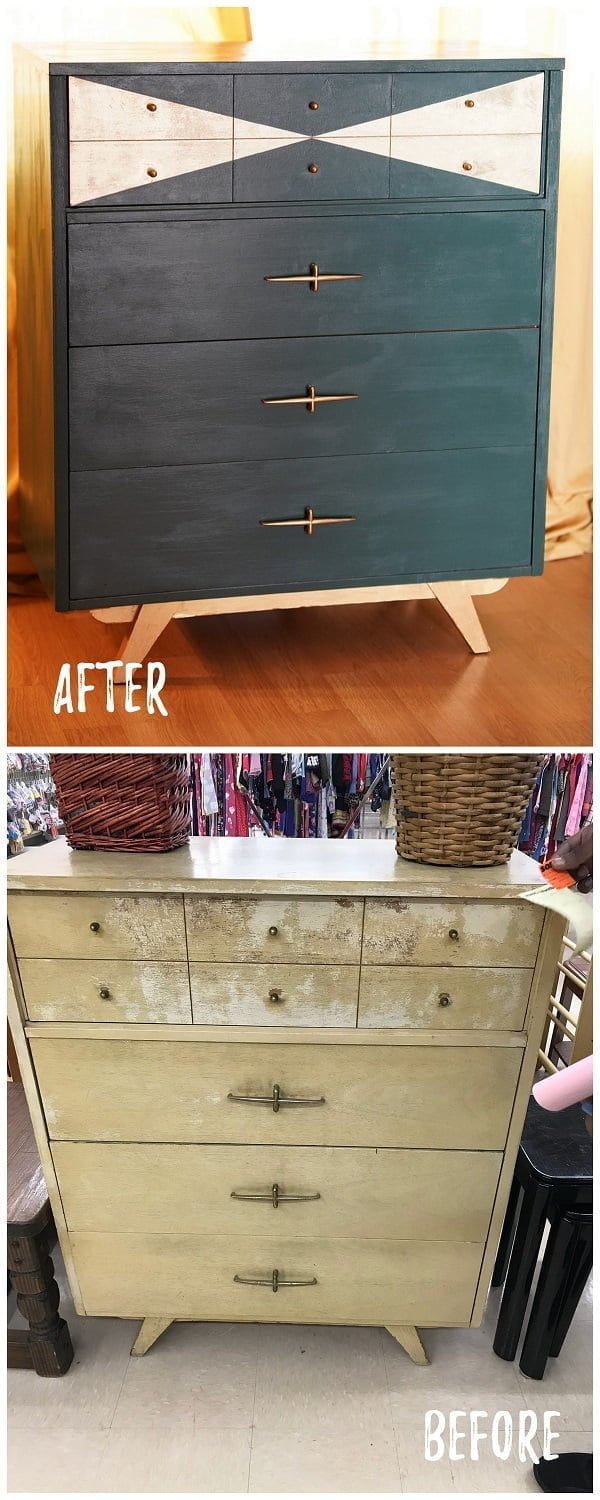 The deep forest green of the dresser, the geometric design and the shiny metallic gold paint on the original hardware have significantly contributed to the remarkable transformation of this piece.
Repurposed Crate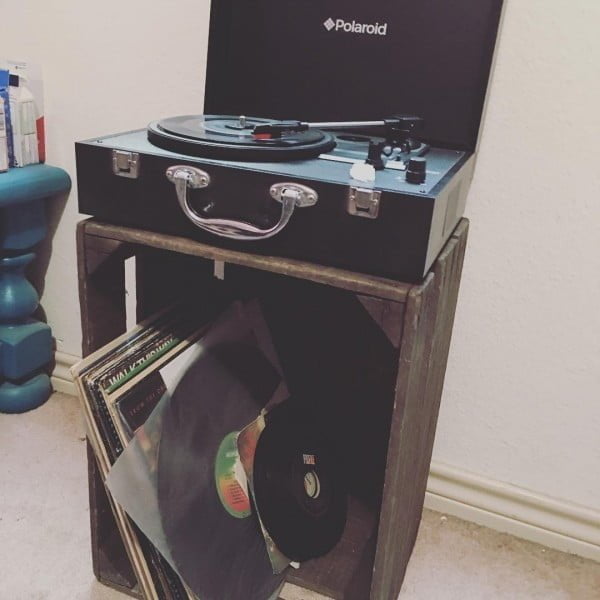 This crate has been craftily repurposed into serving as a holding place for a record player. It even has storage space for the record collection.
Resourceful Shelving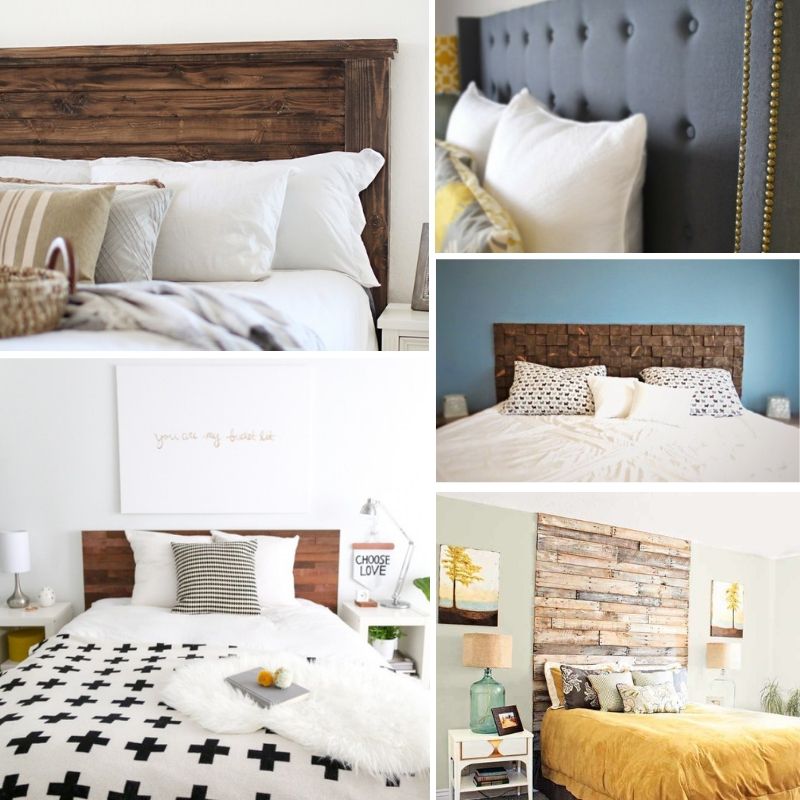 This twin size headboard had been transformed into a shelf that is sure to be a conversation piece, especially for first-time visitors to the home.
When Art Meets Furniture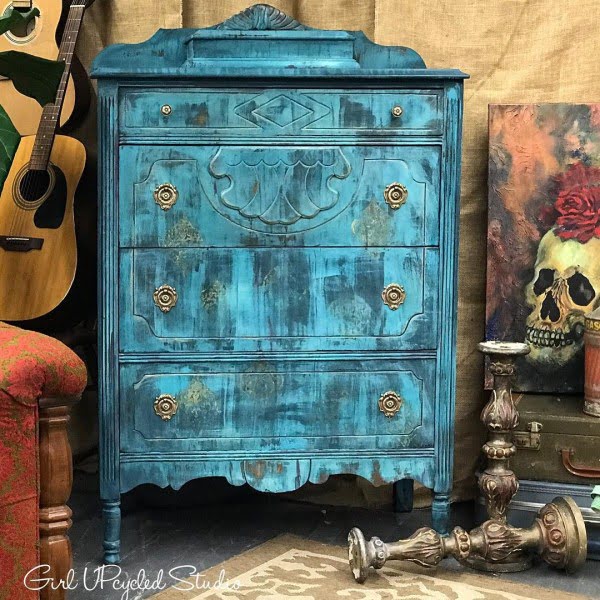 This work of art is as visually spectacular as it is functional.  It will definitely be a statement piece in any space in which it ends up.
Layered in Loveliness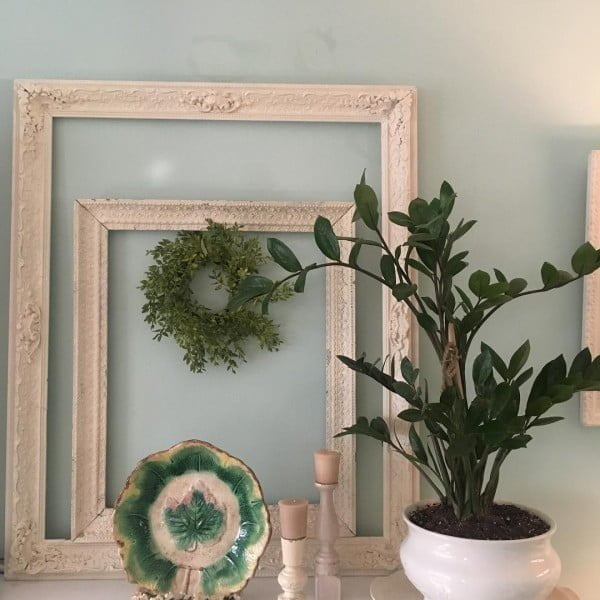 These layered vintage frames are nothing short of perfection.  They make a bold statement and bring an element of surprise to the space.
Multipurpose Marvelousness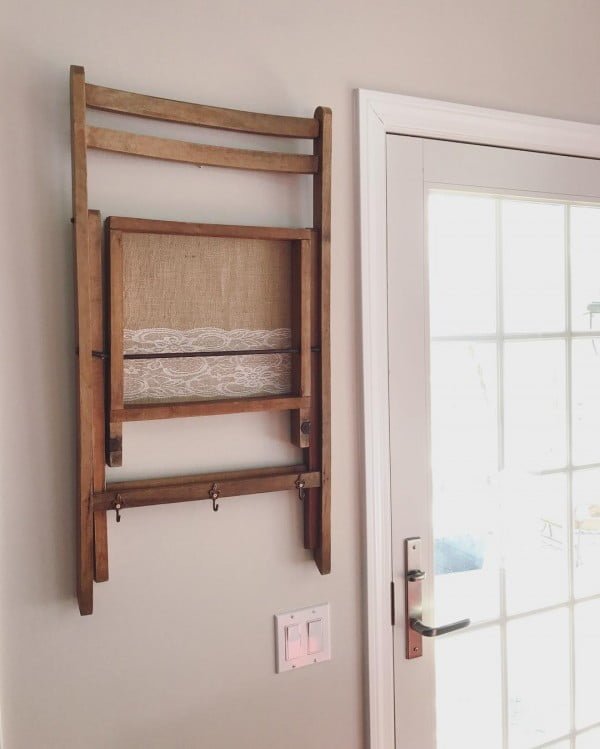 The versatility of this wonderful wooden piece has made it even more attractive.  It can be used in the entryway to hang keys or as a jewelry display.
Splendidly Superb

Sanded and painted to perfection, this piece is sure to drastically enhance any space in which it is placed.  This combination of black, white and wood is beautifully breathtaking.
Chic and Shabby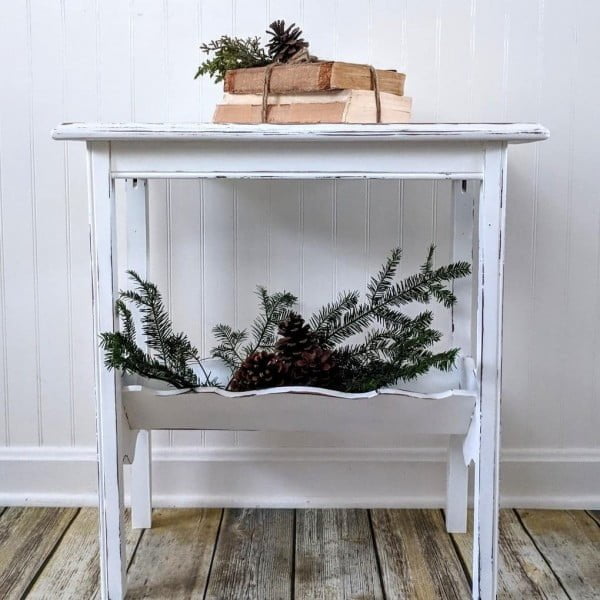 This spectacular table delivers on both the chic and the shabby.  It would be a wonderful addition to your entryway or other spaces around the home.
Flawlessly Benched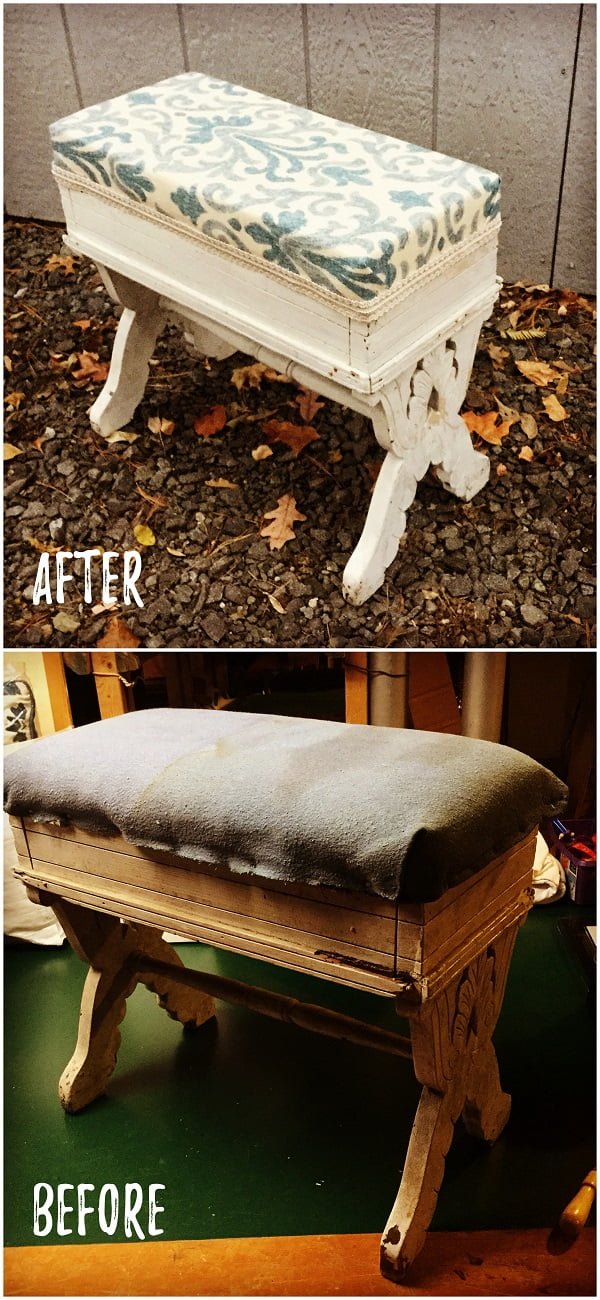 This adorable, shabby chic bench has been given a new lease on life and is now fit for the most stylish of interiors.
Rack of Remarkable Charm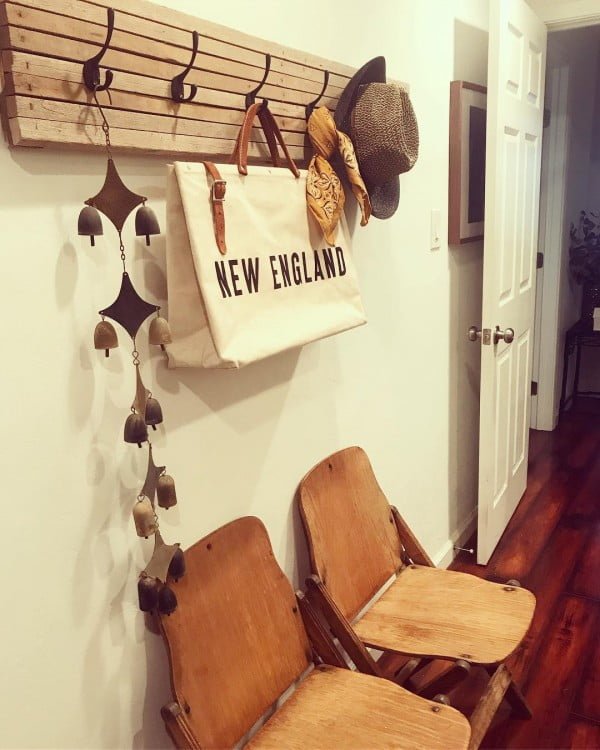 This exceptional rack is made out of old wood that was previously used to form cement curbs.  It is ideal for hanging hats, coat and bags.
Perfectly Folded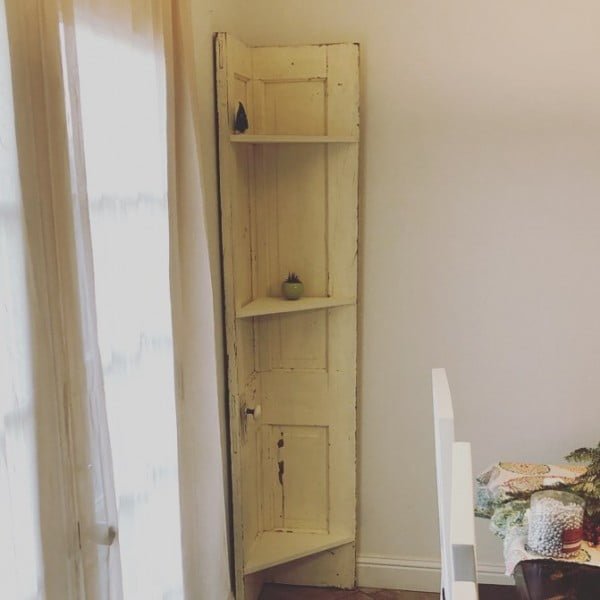 This old folding door has been craftily repurposed into corner shelves.  Leaving the door knob on is definitely adding to its quirkiness of the piece.
Wreathed in Awesomeness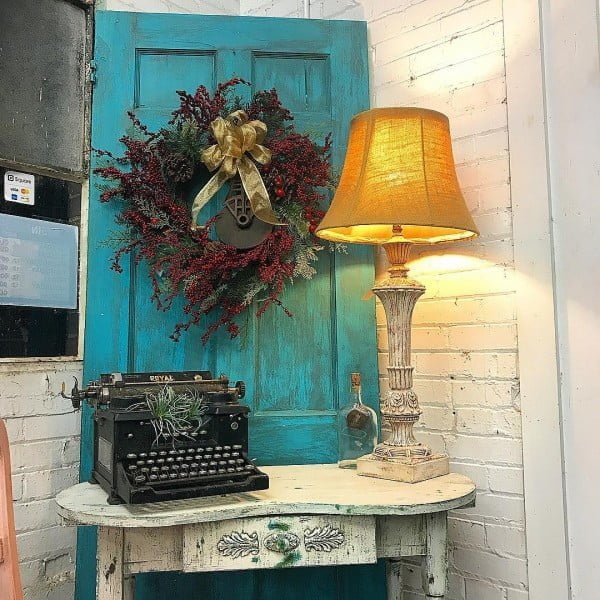 This studio is shrouded in epic visual appeal and there is no denying the impact of the wonderful wreath.
Recap
Liked this article? Here's what you can read next: