Last updated on June 3, 2019
The front door decor of a house makes the first impression and it starts telling a story. This story continues throughout the interior decor while building the experience of a home. And just like every story has a new chapter, so does every new door and doorway.
Today we're going to look at the most unique and extraordinary doors and doorways in interior design from all around the world which get our creative minds racing. If these doors won't inspire you then nothing else will. Let's get inspired!
A Door in Palacete Chafariz D'El Rei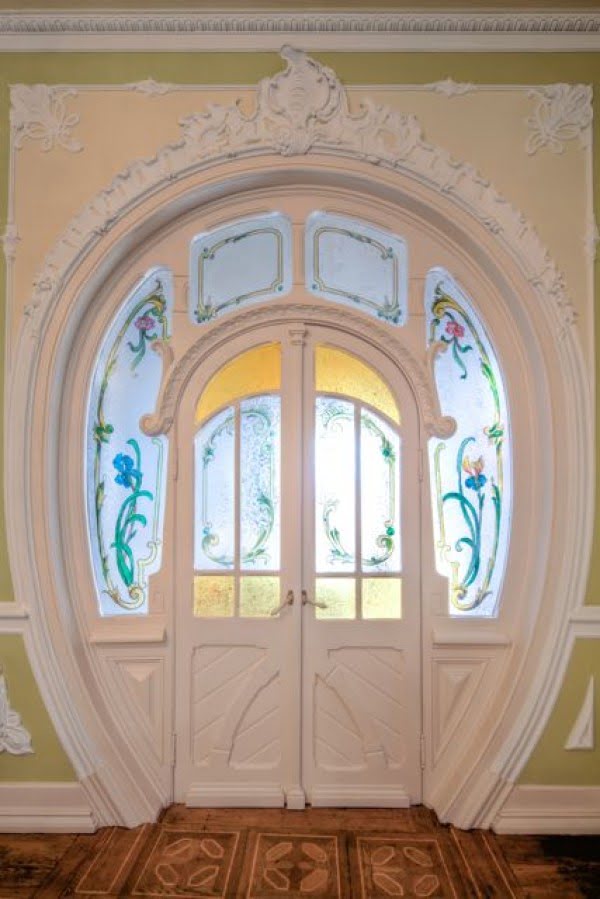 This extraordinary door can be found in the Palacete Chafariz D'El Rei in Lisbon, Portugal and it's absolutely stunning. The classic crown molding makes it beautifully sophisticated and the stained glass adds a lot of decor interest. But what really does it with this door is the out of the ordinary shape of the frame which makes it really stand out.
Art Deco Doorway from the 1930s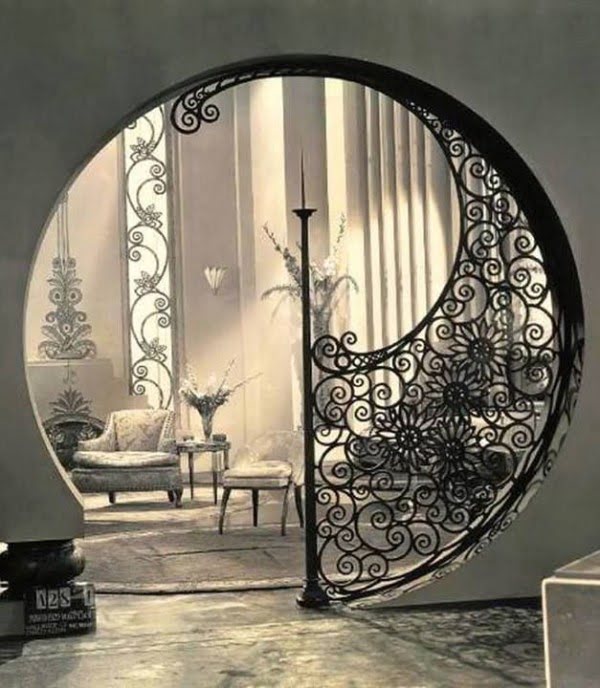 Vintage Hollywood glamour comes with this vintage art deco doorway design from the 1930s. This design is truly a great source for inspiration.
Art Deco Door Frame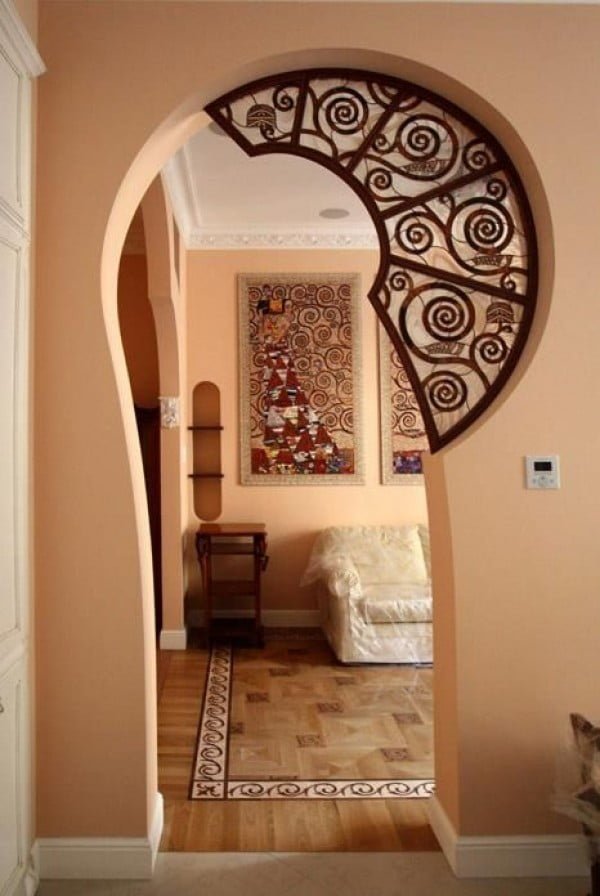 And here's how the previous vintage art deco design looks like if it's implemented in traditional interior. It adds a lot of architectural interest and makes a great decor statement.
Whimsical Door by Roos van de Velde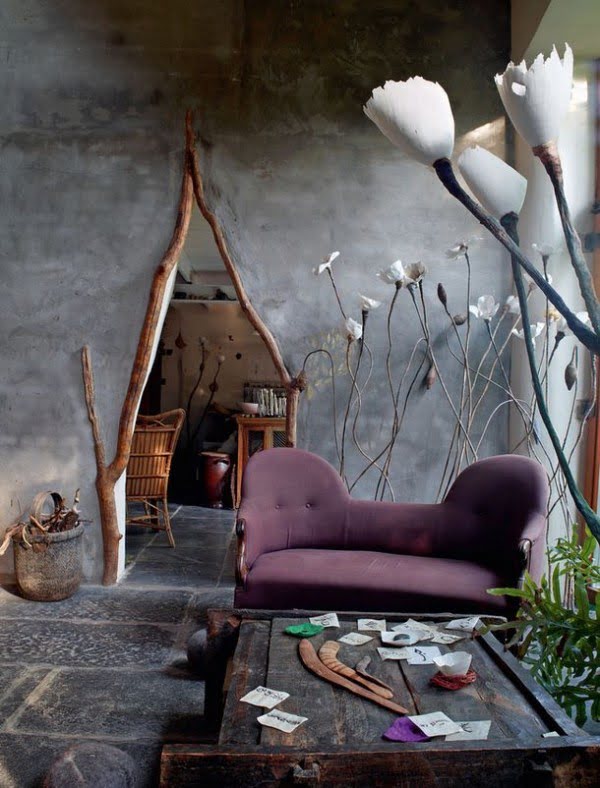 Roos van de Velde is an artist from Belgium who has designed her wonderful home and it's nothing short of amazing. This whimsical doorway is but a small part of the awe inspiring interior design of this house.
Cob House Doorway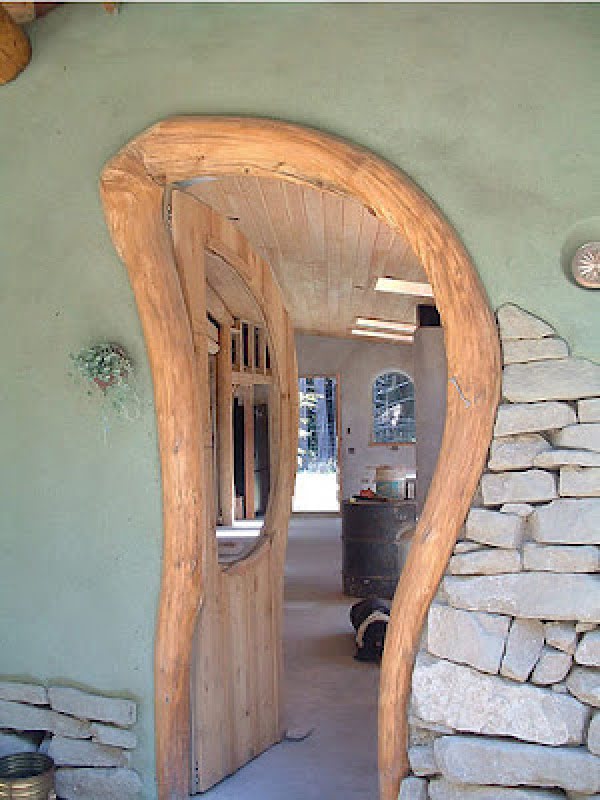 Cob is a natural building material and a house designed to be built from natural material is inspired to be out of the ordinary. The shape of this wooden door embraces natural shapes of the nature.
A Doorway in an Underground Dome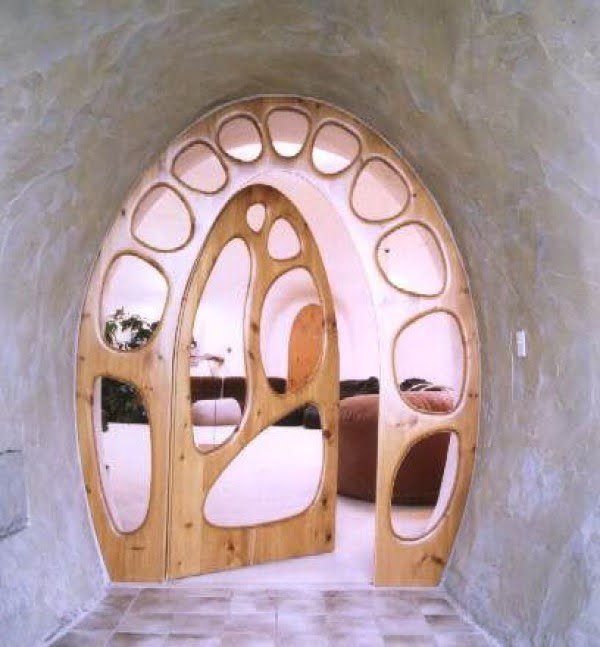 Artist William Lishman had his vision for an underground dome and this doorway tells a story about it. It's as whimsical as the whole interior of the place and it's truly inspiring.
D-shaped Pivoting Door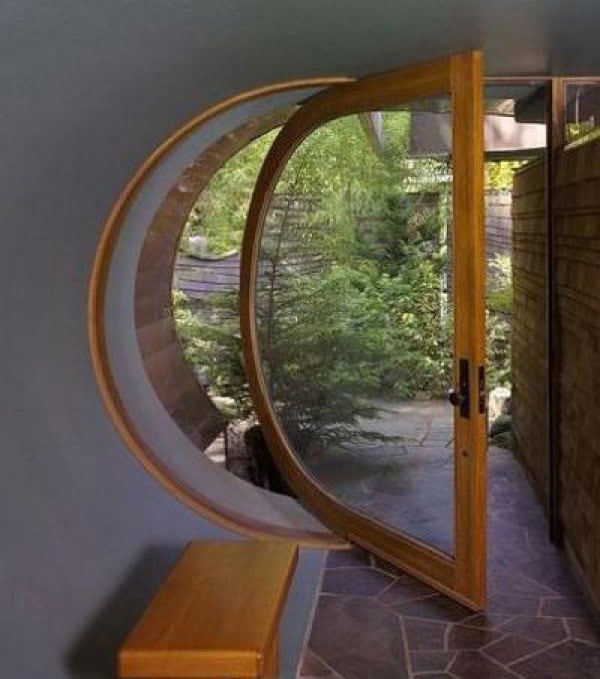 The Wilkinson House by Robert Oshatz is a temple of modern design in a peaceful site of nature. While using the lines of modern design it has to be in harmony with the natural surroundings. A pivoting D-shaped glass door is just one of the many brilliant design decisions in this residence.
A Doorway in a Log Home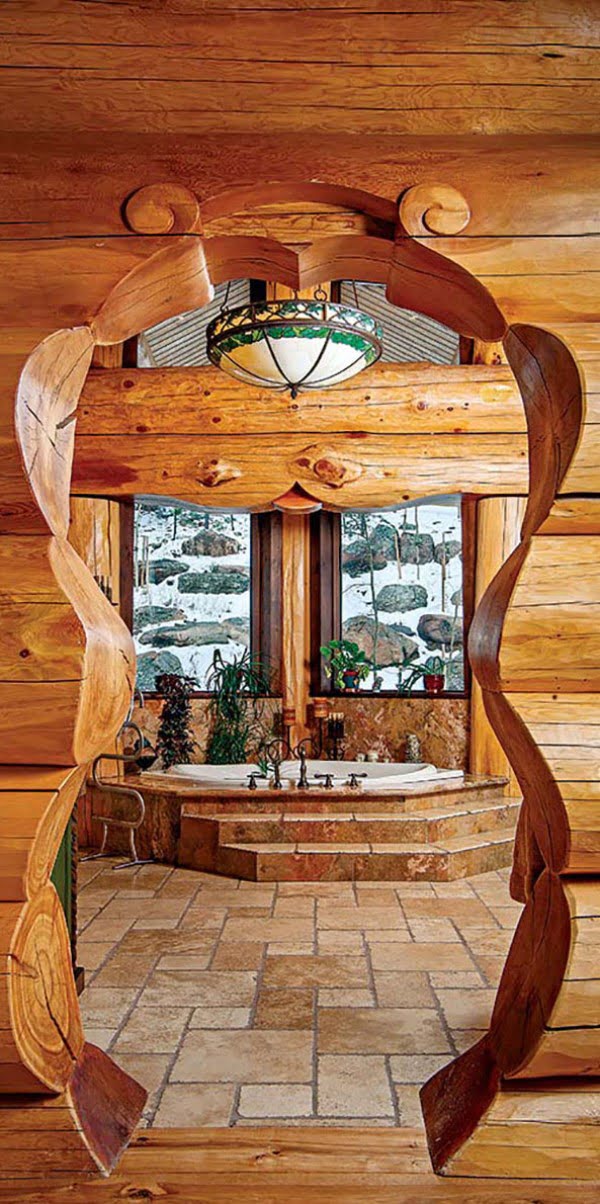 It's just one of the doorways in one of the houses of Pioneer Log Homes in Williams Lake, British Columbia and it's as gorgeous as the site. The intricate shape of the door frame carved in wooden logs is the perfect tribute to the nature these houses are surrounded with.
A Bathroom Door in Straw Bale Retreat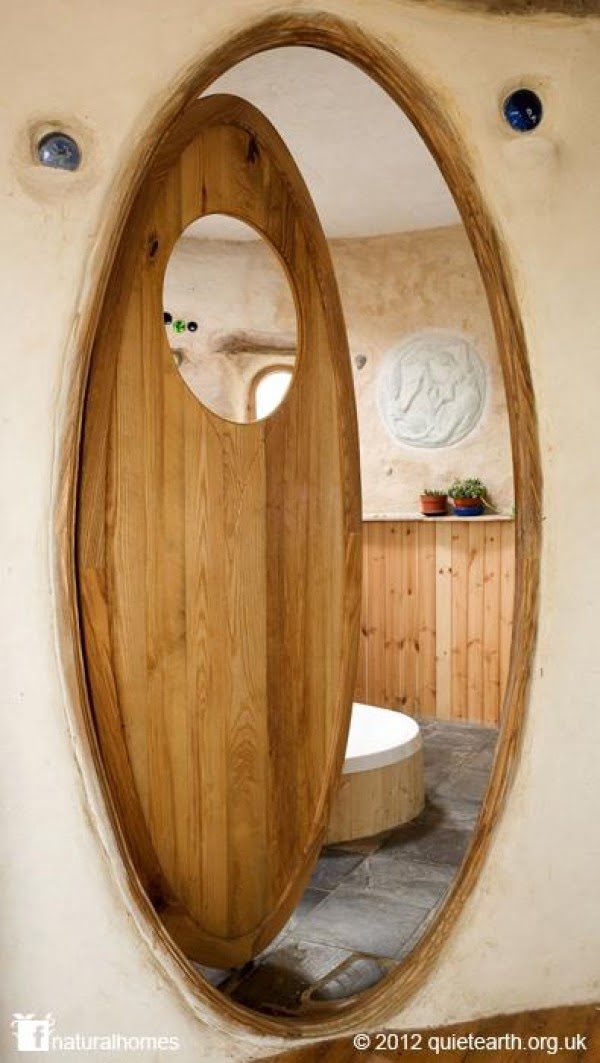 This bathroom door is in a straw bale house built in Wales. The whole idea behind building a house from straw bale is the perfectly natural home, so the interior has to be congruent. This oval shaped door fits the idea and it's full of whimsy.
Pocket Door in an Istanbul Studio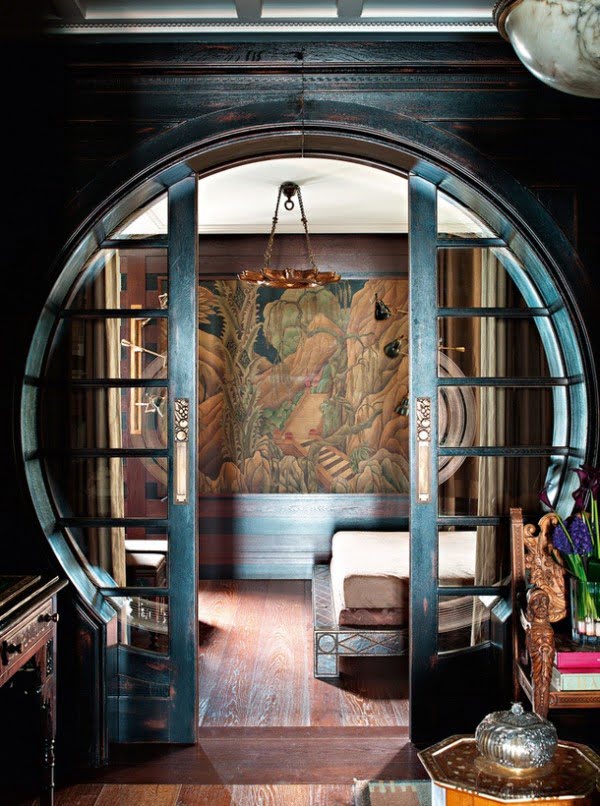 This door that leads to a bedroom in Eser Hakanu's studio home in Istanbul adds a modern decor element but maintains the traditional style.
Recap
Liked this article? Here's what you can read next: