Last updated on October 21, 2023
Don't leave your window treatment as an afterthought. It can make or break your interior design. Here are 6 reasons why stylish window coverings are important.
No one wants a complete stranger to stroll up to your home and peek through your windows to see what's going on—after all, we all value our privacy. So, what is the logical next step? Well, you would want to buy some window covers to keep your home private from whoever might be looking. Granted, with the large number of options that are available these days, just choosing a window cover is not as easy as it sounds.
Not only are there dozens of options of which style you want, but there are also different choices in material to take into consideration. Plus, you have to account for the style of your home and what best suits your tastes. The process of choosing the right blinds for your home brings in a lot of factors you may not immediately consider from the outside looking in. 
To just name a few options, there are:
Blinds—vertical or horizontal
Shades
Venetian Blinds
Pleated Shades
Plantation Shutters
Based on the style of window coverings you decide on, there are going to be a number of different materials to choose from as well, which might be marked at different price points. So, another factor is what you can fit into your budget safely. But what are some of the reasons why you might want to include window coverings in your home design?
More Privacy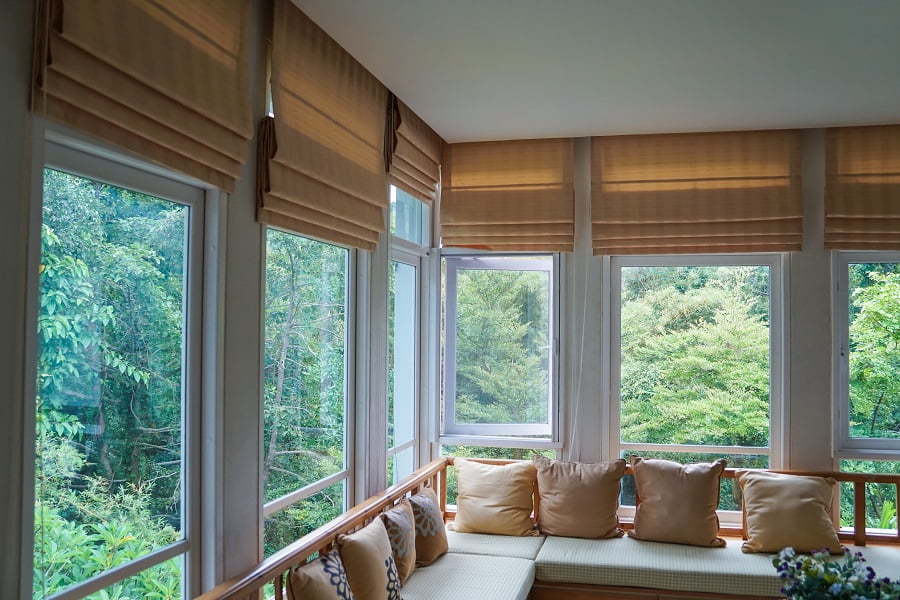 You wouldn't want the guy across the street to watch you dance around your living room, your next-door neighbor to see you and your spouse have the occasional disagreement, or a potential criminal to see the valuables in your home. Covering your windows will bring a sense of security and privacy to your home, and allow you to act of your own free will without fear of judgment or surveillance.
If you're most concerned about the privacy of your home, then you might want to consider fitted coverings. With vertical blinds, they can move quite easily and people will be able to see into your home. Covering your windows will allow for more privacy, but you'll want to consider the style and what that will give you.
There are some options available that have a locking mechanism, which not only adds privacy but also more security to your home as it wouldn't be easy for someone to get into your home with locked shudders in place. They'll likely make a lot of noise, and that will give you time to react in a way that saves you and your family. There are a number of different alternatives to basic blinds that can benefit the privacy of your home.
Temperature and Energy Control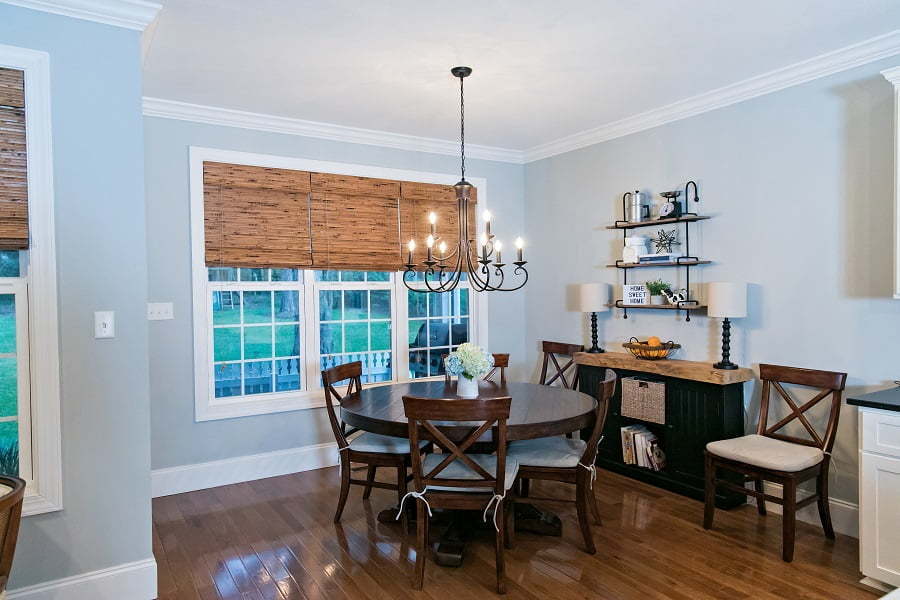 Has the thought ever crossed your mind that maybe your window coverings have something to do with the temperature of your home? Well, not drastically, but your window treatments can help control how your home regulates its internal temperature. With the right window coverings in your home, you can keep the cold air out during the winter, and keep the warm air from radiating out. With this added temperature control, you may mess with the thermostat less, and this can help you save money in the long run. With winter approaching, it is important for your home to stay warm, and keep that a constant factor. As well during summer keep your home cool and better repelling the heat as it tries to make its way through your window coverings.
Running alongside temperature, the right shades in your home can help preserve energy, which is a big deal as we move into the 2020s. You won't immediately see the change in your energy bills, but it can make a dent over time.
Light Regulation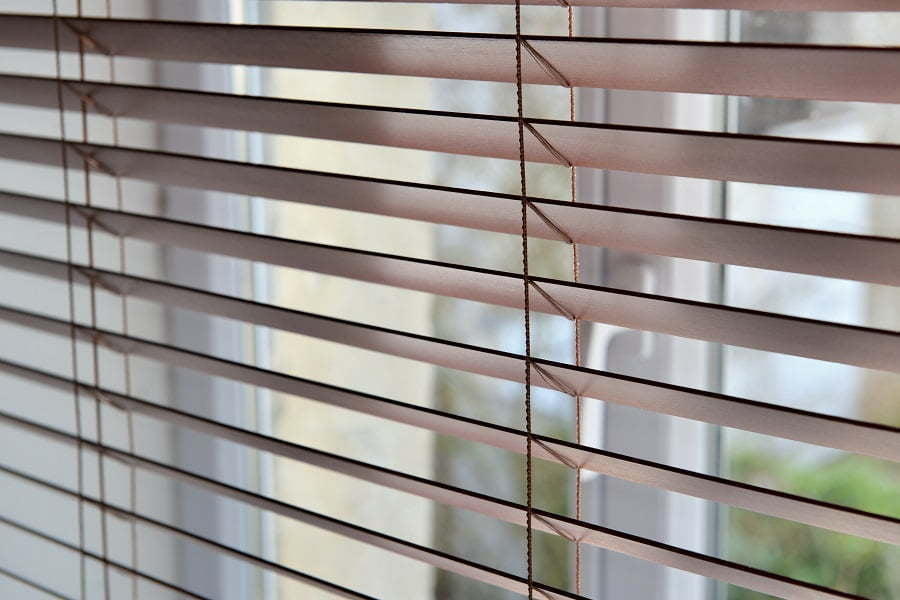 The main goal of buying window coverings is to control the amount of light your home is exposed to. Depending on the time of year, as well as generally what time of day it is, you may want to let more or less light in. If you are in the summer months, there is a greater chance you will want to keep most of the light out, while during the winter you may have the coverings rolled up so you can watch the snowfall. 
Also, there are different covering styles and materials that can block out more light in the morning, which is ideal for the bedroom. If you are shopping around for the bedroom then it might be worth looking for blackout coverings—these might cost more, but they will provide a darker room regardless of the time of day so that you can enjoy your rest without getting woken up by blazing morning light or by overly bright streetlights.
Some may have their coverings rolled up in the mornings and down during the afternoon and evening hours, as well. This is another great practice to consider when trying to control the amount of artificial light that is used in your home, like using more natural light during the day and artificial lights when it is dark outside. This can help lower the cost of your electric bill over time as well.
Price
Depending on your budget, the style of shades, and the material you decided on, another factor to consider is the price. If you are on a budget, there are still a number of options available to you that don't have to go over your spending limit.
On the other side of that, it may be best to see your window coverings as more of an investment. It may seem like a lot of money spent upfront but, if you take care of them, they'll likely last for many years. Window treatments can be as creative and fun as you would like them to be, so, while you are investing money in this, make sure you are also finding an option you are thoroughly happy with.
For example, you can buy those basic blinds and have to replace them in three months because your cat got stuck in them for the fourth time this week thinking they were a toy. Or, you can find a set of coverings that might cost a bit more money but will last longer because they are better fitted to the shape of your window (and less vulnerable to your cat).
Another point to consider is how different styles may cost different prices, and that may lend to fitting more into what it is you are looking for. It's important to consider one's budget when purchasing window treatments, but it is also important to make sure you find something that improves the quality of living in your home. You wouldn't buy some basic blinds if you're looking to block out as much light as possible.
Style Options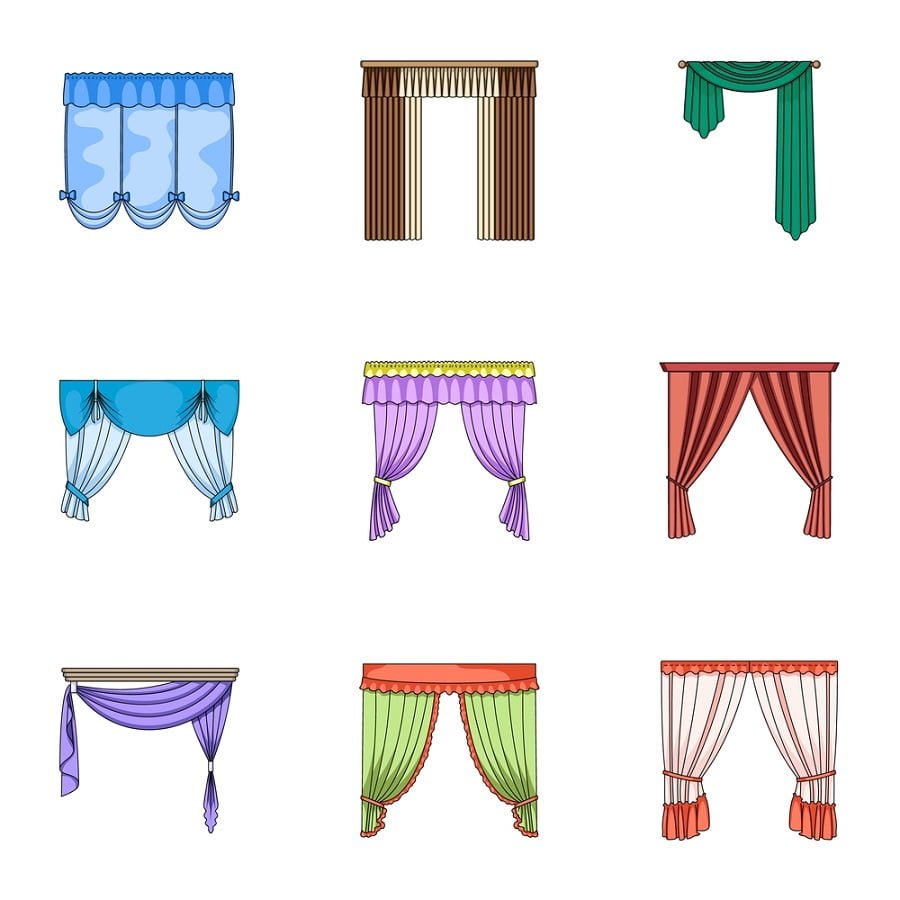 We are here to talk about finding stylish window coverings, right? Well, with the number of options available it is more than likely you will find a treatment that is best for you. Not only can these add more style to your overall home, but they can also be a strong accent and highlight a room's characteristics.
Different styles of coverings may have different price points—for example, a set of Roman shades will no doubt cost more than a set of horizontal blinds—but they each have different characteristics that may or may not make them a valid choice.
Also, if you are planning to sell your home, and will be conducting tours of your property, then quality window coverings will bring a pop to any room that your potential buyers would no doubt appreciate. So, think of how you see the home, and how someone else would see your home as they walk in. It may also be worth gathering the ideas of your family and friends—they may give you some feedback on the best style, and it may not be one you previously considered.
The Takeaway
Choosing the right style of window coverings for your home is not an easy task as there is no doubt a number of different factors to consider—but, the benefits on the matter will outweigh the drawbacks. If you are unsure of where you should start, there are a number of resources available online that can give you the pros and cons of different styles and what different materials can do for your home. You can also consult with your local home improvement store to learn both about their offerings and what may be more appropriate for your home.
What it really comes down to is what you think is best. Either way, you'll likely find an option that brings style and comfort to your home at the same time, so take the time to find the one that is right, and don't settle yourself for something because it is the first available. Just because that one is readily available, that doesn't mean that the next option isn't the perfect one for your home.
Recap
Liked this article? Here's what you can read next: