Last updated on November 21, 2020
Are air filter vent covers an eyesore in your home decor? They break the interior design almost always. Here's how to fix it with beautiful grille covers.
Sometimes it's the smallest details that make all the difference, and that is certainly the case when it comes to your home. If you're considering creating a warmer, more inviting space, it's essential not to neglect furnishings like the generic metal grates on air vents.
While it's not a place that automatically draws focus, most air vents need a little TLC. In otherwise stunning homes, factory-made air vents and grilles are an eyesore that can easily be fixed. Whether your vents are on the floor, wall, or ceiling, imagine if you could hide them or, better yet, turn them into a beautiful work of art?
What's Inside?
How to Make Your Home More Inviting in 5 Minutes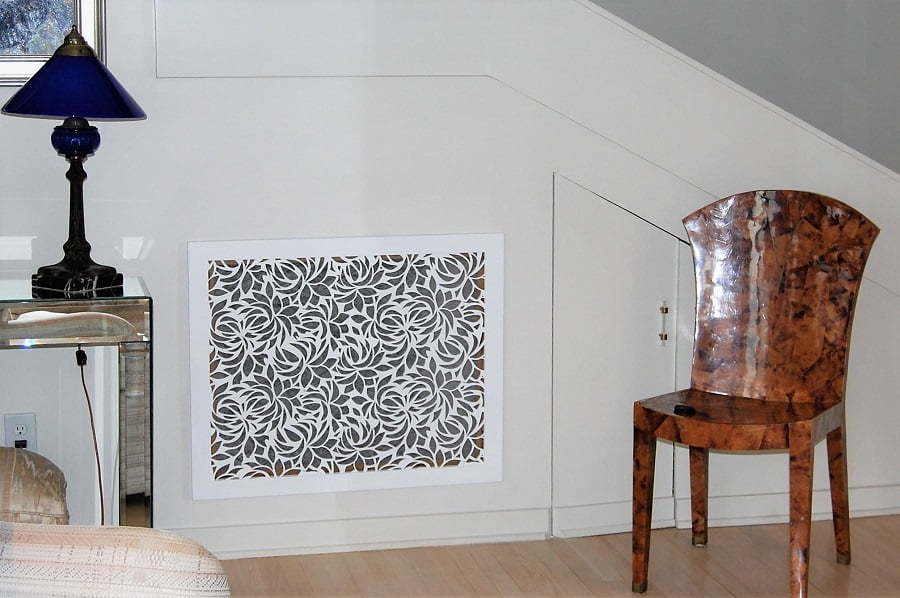 With a passion for beautifying the home, Stellar Air creates decorative vent covers and air intake grilles that instantly refresh a room's look. Led by a husband-and-wife team with a background in engineering, the innovative covers stem from a data-driven approach to product design. The unique no-drill, magnet-based system makes installation quick and painless! In five minutes or less, your air vent will be transformed into a statement piece that befits your personal style.
Whether you are looking for quick spruce to your ceiling vents or want to create a statement piece in your bedroom, a Stellar Air vent cover can make a huge difference at home. Here are some of our favorite ways to beautify your space with Stellar Air decorative grille and vent covers.
Try a Moroccan Flourish on a Staircase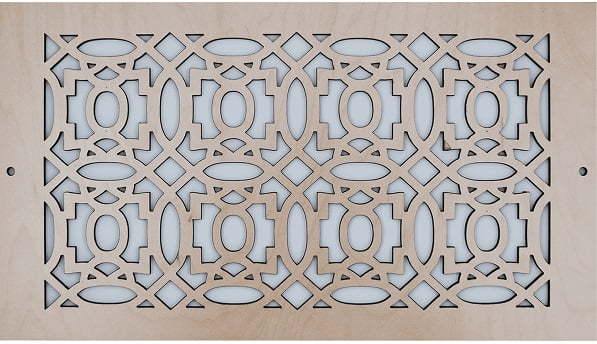 Renovating your staircase or just tired of looking at an ugly vent? One of Stellar Air's bestsellers, the Moroccan Vent Cover, suits any surroundings, from contemporary chic to ornate antique. The delicately carved patterns create interest in a minimalist space, or you can match them to your stair runner or carpet for a more-is-more aesthetic.
Opt for an Anti-Mold Vent Cover for a Bathroom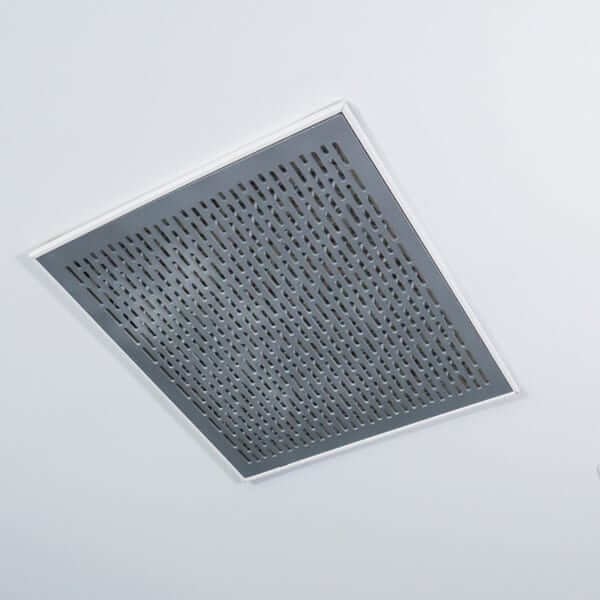 If you're worried about the moisture in your bathroom affecting a vent cover's air quality, Stellar Air has white or black water-resistant acrylic. Choose the acrylic color you prefer to protect your airflow in moisture-prone areas such as bathrooms and kitchens. Stellar Air also has several designs in a metal version for heavy traffic areas or decorative screens.
Use a White Vent Cover that Matches Your Ceiling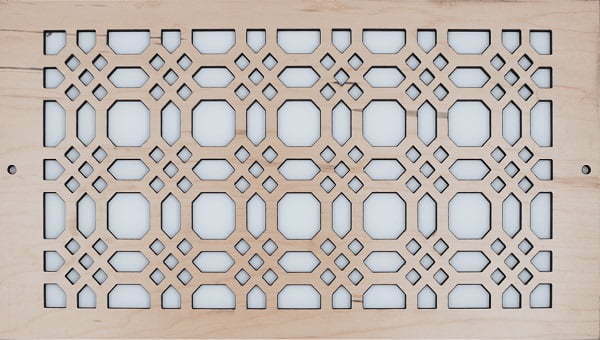 There's nothing more annoying than having a dingy gray air vent blemish your pristine white ceiling. With a range of styles, like the Gemstone Vent Cover, you can find a cover that will blend flawlessly. If a guest's eye is drawn upward, they'll be pleasantly surprised by the work of art on the ceiling!
Create a Boho Statement Piece with Your Grille Cover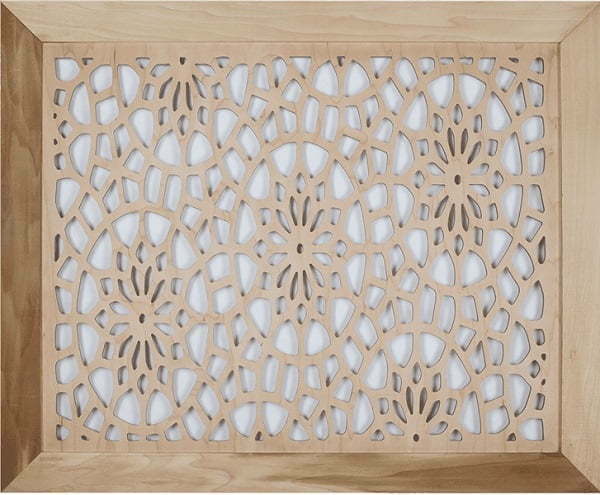 Add flair to your bohemian home, or create a zen piece of wall art in a yoga studio with Stellar Air's Floral Grille Cover. This flower power vent features intricate circular and floral patterns with a motif reminiscent of a crocheted cloth or stained glass. Like most of the covers available, this one can be personalized with a touch of color to take it up a notch.
Complete Your Wooden Floors with an Ornate Floor Vent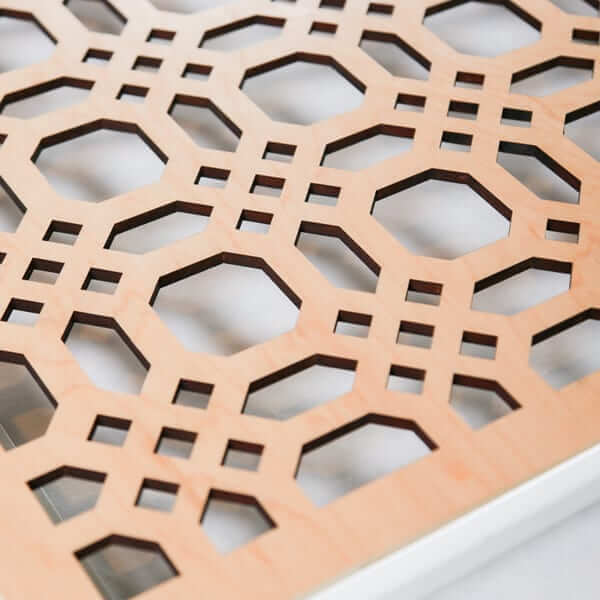 There's nothing more classic than beautiful hardwood floors. Don't let them be ruined by a generic floor vent! Stellar Air can work with you to design a custom floor vent out of metal that perfectly matches your room and is sturdy enough to support the weight.
Add a Pop of Color to Your Room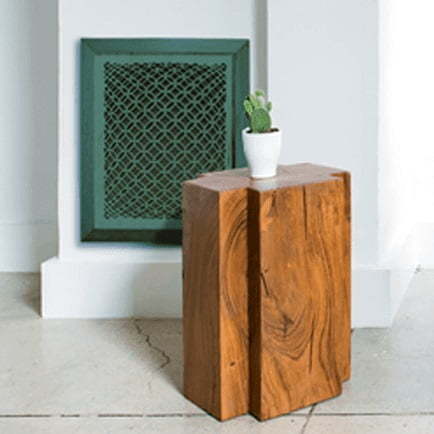 Need a little refresh in a dark room? A whimsical pop of color might be exactly what the doctor ordered. Stellar Air offers a white prime option so that you can add the color of your choice to your vent cover. Or, if you prefer, they have unfinished natural wood that you can stain to match your hardwood floors or furniture. Whether you want to create one statement piece or plan to display colorful hues all around the house, Stellar Air gives you the option to personalize your vent cover and make it yours.
Get the Air Flowing with a Data-Driven Approach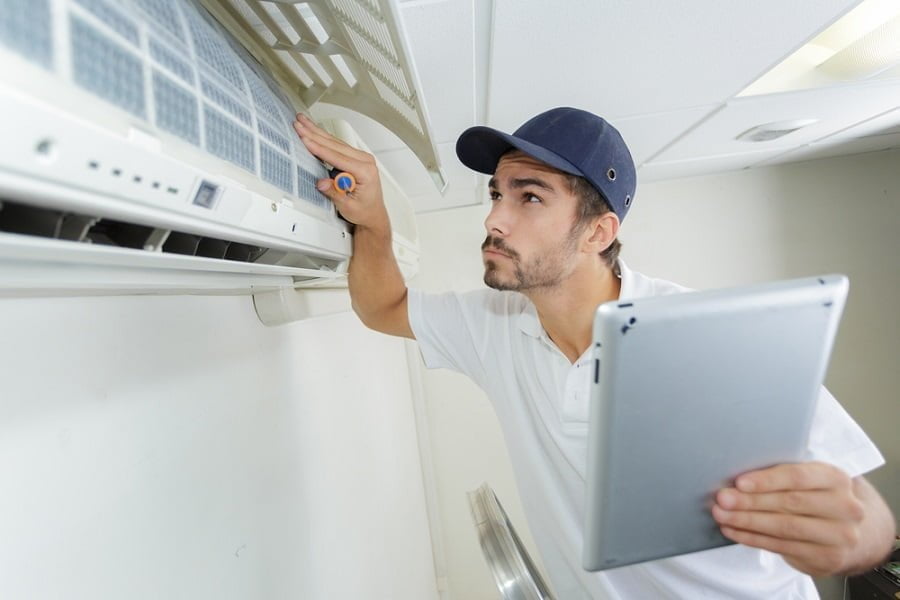 Besides creating stylish covers for unsightly air vents, Stellar Air is the only vent cover manufacturer to offer certified lab-tested airflow and velocity rates that protect the HVAC unit and control air quality. With their advanced software, Stellar Air is committed to testing every vent cover for safety and efficiency so that you can trust that function and form come together in every design. The unique designs let air flow freely and prevent dust buildup.
With 11 different designs and 3 frame styles in 20 standard sizes, including registers, Stellar Air has got whatever you need to be covered! Of course, if there's a size outside the box, Stellar Air is also more than happy to offer a custom fit. If you're tired of looking at exposed vents and grills at home, why not turn airflow into an art form with Stellar Air?
Liked this article? Here's what you can read next: