Last updated on June 12, 2020
Building DIY patio covers is rather tricky for some homeowners, especially if they have to deal with a limited amount of space. You have to think about a lot of factors. This includes the size of your tables and chairs and how much seating space you can put. 
Here, we will give you inspiration on how you can design your outdoor oasis with these patio designs. 
What's Inside?
Secluded Patio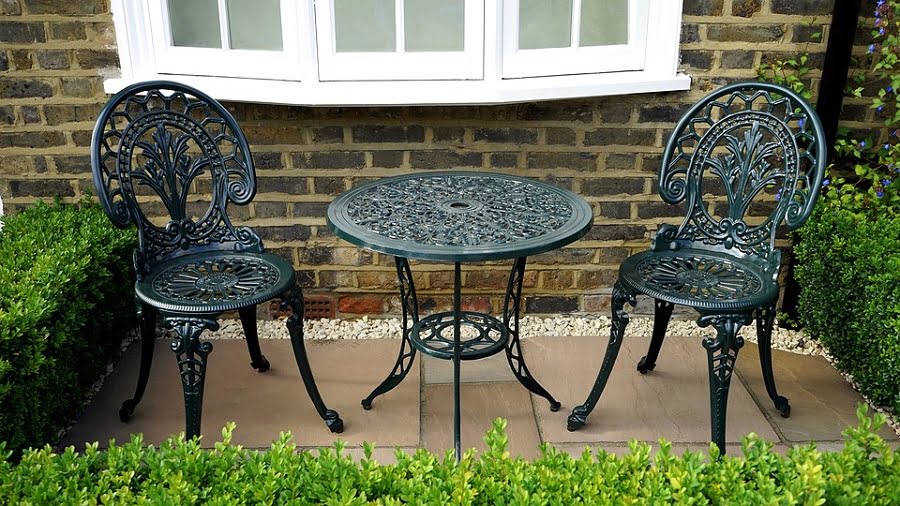 If you have a small area in your backyard, you might want to start preparing the space to become your sanctuary. Get a simple table and place antique garden chairs and supplement it with tons of plants to achieve a secluded yet cozy nook. 
Lounge Patio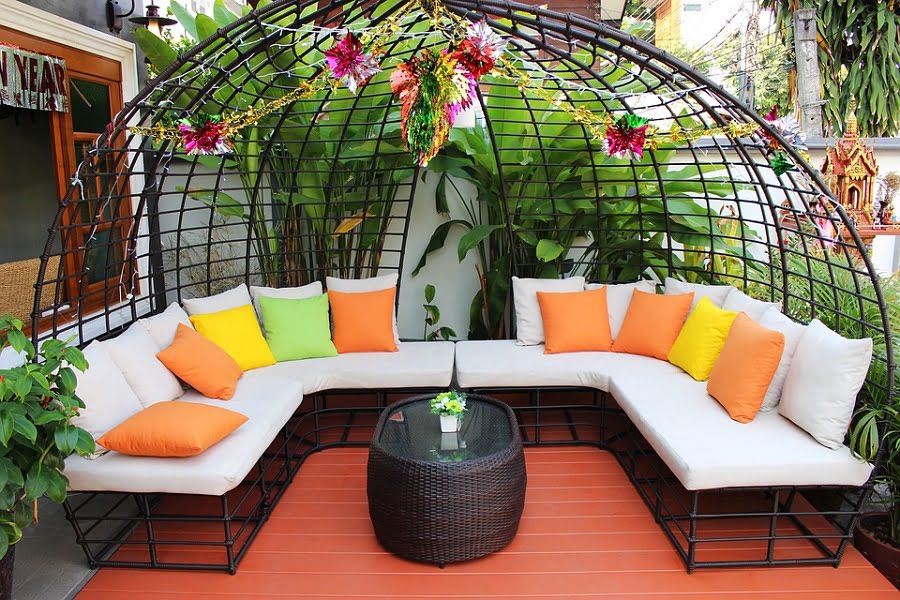 If you really don't have a space to build a patio that comes with a roof, make do with an umbrella. Add extra oomph to your patio by choosing matching chaise lounges. Imagine a Lacoste executive having a retreat at their Hamptons vacation home. 
Rustic Under-the-Tree Patio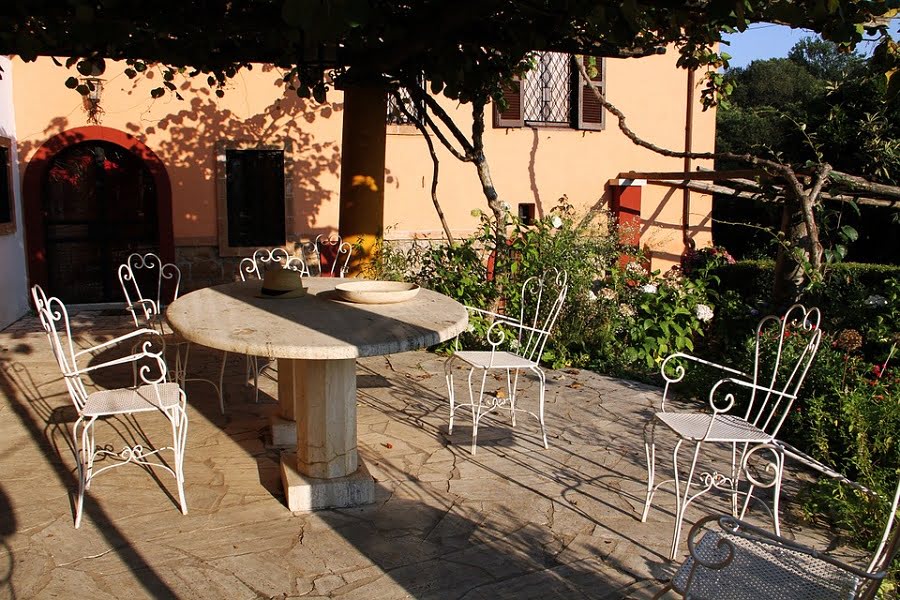 If you happen to have a tree in your backyard, then use it as a focal point of your patio design. It creates a laid-back atmosphere where you can simply throw a blanket and toss some pillows and read a book. If you are crafty enough to build a daybed, then even more perfect!
Country Style Patio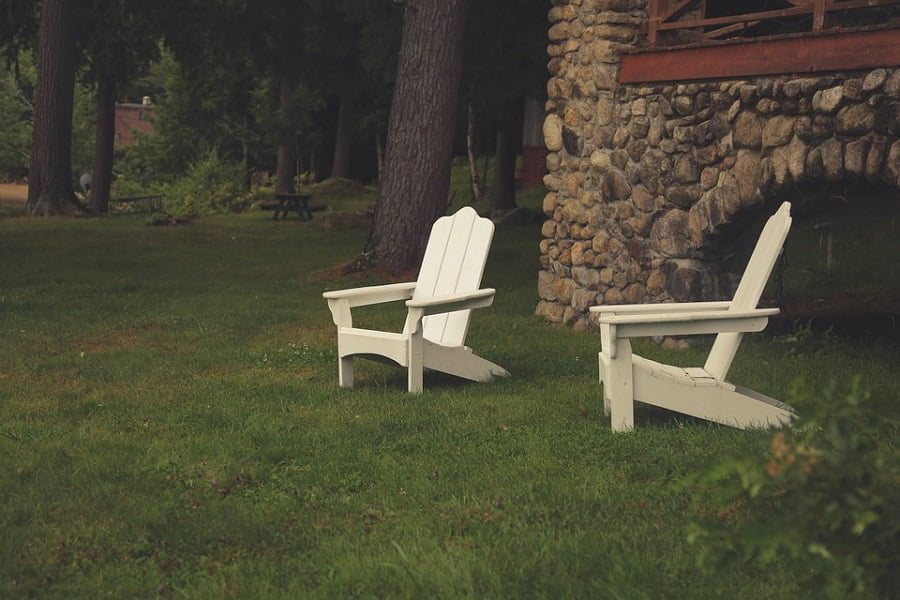 Gather some wood pallets and start building Adirondack chairs to create a relaxing escape to the country. Make sure to paint them with a color that complements your home. 
Bohemian Lifestyle Patio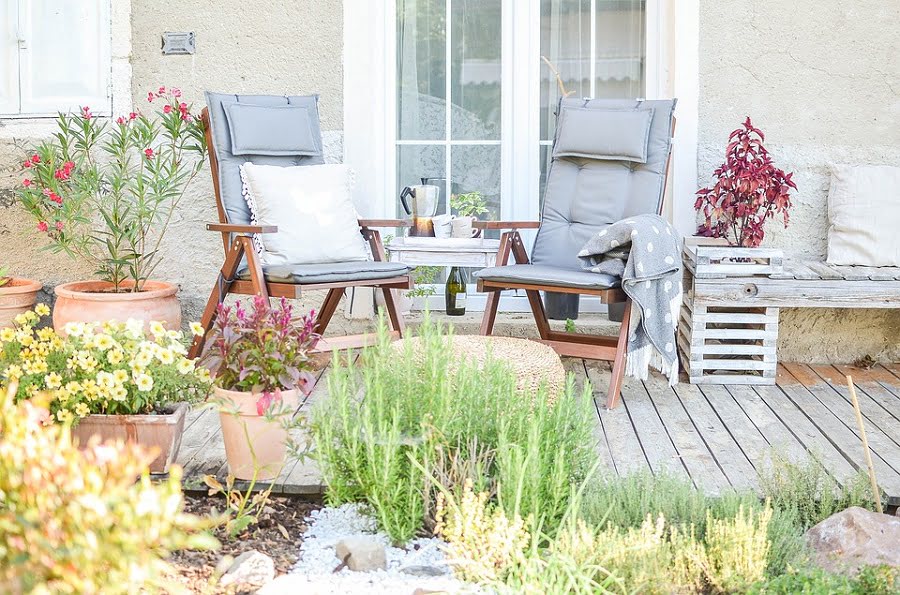 If you are a gypsy at heart, then don't be afraid to go all-in in creating a bohemian-inspired patio. Create cushions with striped fabric, incorporate wicker furniture, and bring in some huge plants to achieve this look.
Limestone-Paved Patios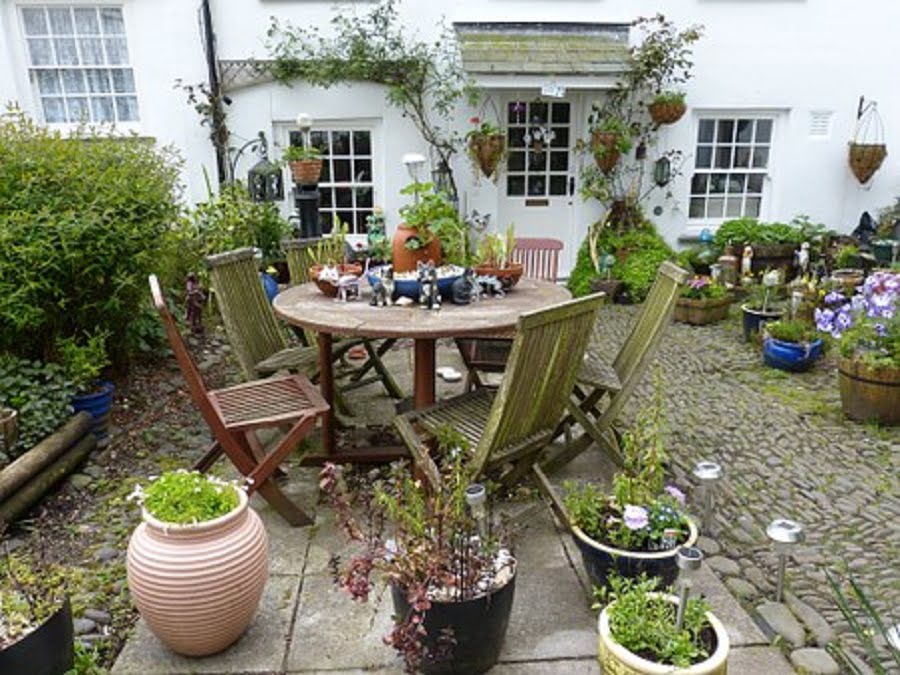 If you are redecorating your garden, don't throw away those limestone pavers. Instead, use them for your patio floor. Limestone is a durable option if you expect your patio to receive tons of guests. You can accentuate it by adding neutral hues. Note that limestone is susceptible to acid. If you are going to clean it, don't use harsh chemicals. It might be best if you start pressure washing the grime off your home and your patio. 
Rooftop Patio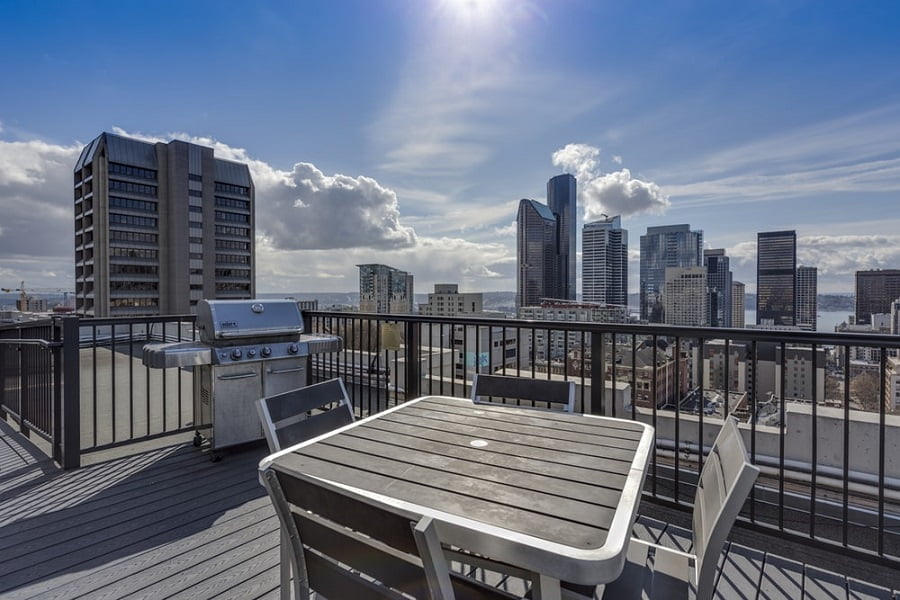 If you only have a rooftop rather than a backyard, you can quickly transform this space to become your outdoor retreat. We suggest getting a sturdy repurposed wood table and cushioned outdoor couches. The material should be suitable for the weather in your region. If you live in a tropical area, then getting a leather couch is a big no-no.  
Outdoor Dining Patio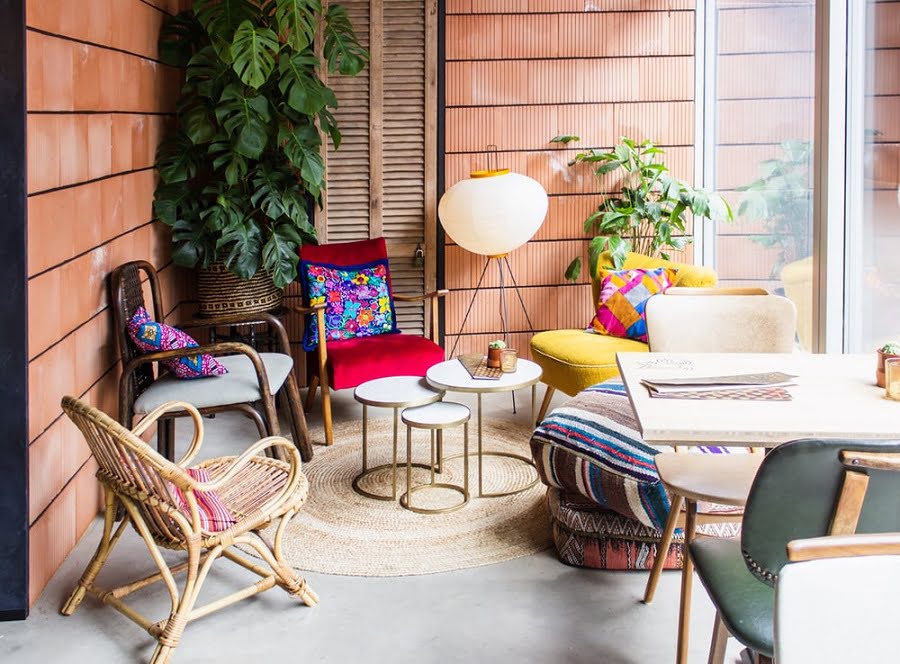 You can design your patio as a space where your family can get together for a nice dinner. It's best if you get an expanding table so you can comfortably accommodate additional guests. You can also choose to build a bench that wraps around your dining table. This set-up allows for more natural communication with your family and guests. 
Garden Patio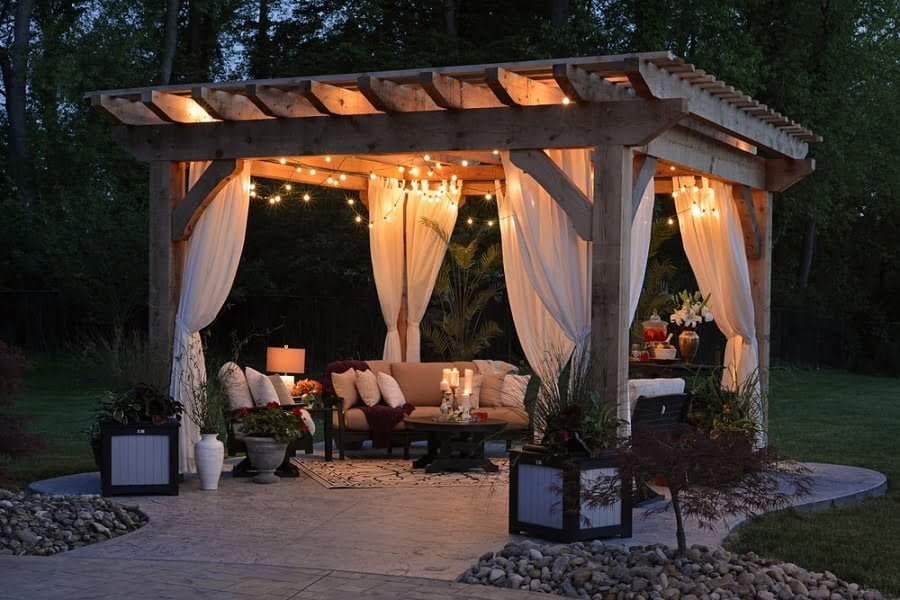 Patios are best enjoyed when filled with flowering plants and even fruit-bearing trees. Make sure you use wooden tables and chairs to achieve that tropical, close to nature vibe. It can serve a dual purpose — a garden and a patio in one. We suggest adding a hammock where you can swing your troubles away while watching the sun go down. 
Final Words
Designing a patio is easy if you have the right tools. If you want to achieve a perfect design, you may want to use an interior design tool to help you out. Cloud-based software like Planner 5D allows users to design almost anything they can imagine! You can also ask input from interior designers to help you come up with a patio design that complements your home. 
Liked this article? Here's what you can read next: