Last Updated on
You must have seen a few viral videos about modular furniture on Facebook or Instagram. They look ingenious, so let's find out more about them.
Who doesn't like the idea of having furniture that takes little space, and that is so functional. A couch that breaks into multiple seating and a table, or a table that can be used for dining as well as fold down into a compact coffee table is a real life-saver in small rooms.
What's Inside?
What is Modular Furniture?
In a nutshell, it's a type of furniture that is pre-made in modules that can be assembled into one big piece or used separately. There are various designs that look ingenious in their use and function.
Where to Get Modular Furniture
The first place that comes to mind online is, of course, Amazon. They have everything, including some basic choice of modular furniture. Then there are specialized stores that can cater to your specific needs. One such place is Roam Furniture.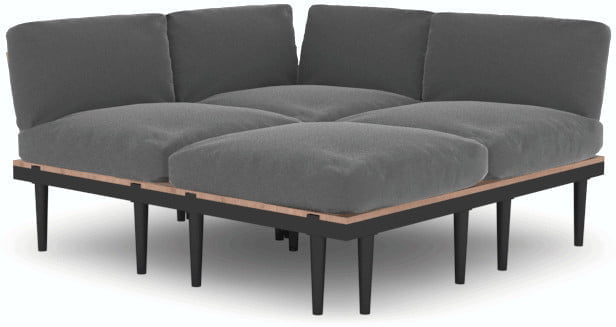 Types of Modular Furniture
There are as many types of modular furniture as there are types of furniture in general. And they all depend on the function they implement. But the most popular are the following.
Storage Blocks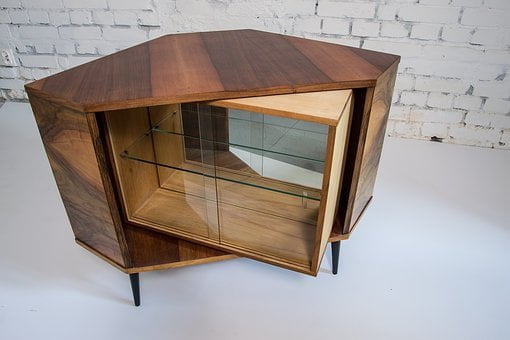 These are premade blocks or cubes for storage. The main benefit of them is having the ability to put together any kind of storage unit in any shape. It's like building something out of Legos.
Apart from being very functional, this type of unit gives you the ability to move it around the house or take it with you when moving houses.
Tables
There's one common problem that modular furniture tries to address, and it's the use of limited space. You want your new furniture to use space effectively, and you want to use it for multiple purposes. So a coffee table that can be stacked away as a side table, and expanded into a table with multiple seating is a real advantage.
Seating
Seating often comes together with tables too. Some modular furniture is an all-in-one unit that can be put together into a couch, and disassembled into a coffee table with stools, for examples.
Bed
There's no better place for multi-functional furniture as the bedroom. Such a bed can implement storage, table surfaces, and of course sleeping space. Most importantly, it's easy to disassemble and move around!
Home Office
If you're someone who works from home (or you have a lot of homework to do), functional furniture in a small space can be your only option for a home office. Imagine a desk that transforms into a bookcase, or folds down into a coffee table. You can have your workspace during the day and hide it from the view if you have guests.
Dining Area
People who live in a small apartment with an open space kitchen and no room for a big dining table will appreciate this one. Take a modular storage unit and have it restructured into a table with seating. That's just one example of how this type of modular furniture can work.
Creativity is Key
The best thing about this kind of furniture is the ability to be creative about your interior design. After all, that's makes videos about the so popular on social networks. It's fun reimagining your living spaces when it's so easy to move them around too!
Related reading: