Last updated on October 8, 2023
Here are nine easy ways how you can keep your kitchen clean at all times, no matter how often you cook and how much time your family spends in it.
Cooking in a dirty kitchen is not a great idea. However, constant cleaning is tiresome and time-consuming, and sometimes you are simply unable to scrub everything clean in a timely manner. That is especially the case if you just came back home after a long day at work.
However, it should not make you feel like leaving your kitchen dirty is perfectly fine. In fact, the kitchen experts at kitchentuneup.com recommend that you try to come up with a way to make keeping your kitchen clean much more manageable and turn it into a habit.
To make it easier for you, we prepared a list of our best tips that are meant to help you make your kitchen shine every day. Check it out!
Wipe Down the Countertops
The kitchen countertops are the first thing you notice when you enter a kitchen. Considering this, you should wipe them down every single day. It will only take a few minutes, and it is bound to make them look brand new when you are done.
Use an Effective Dish Soap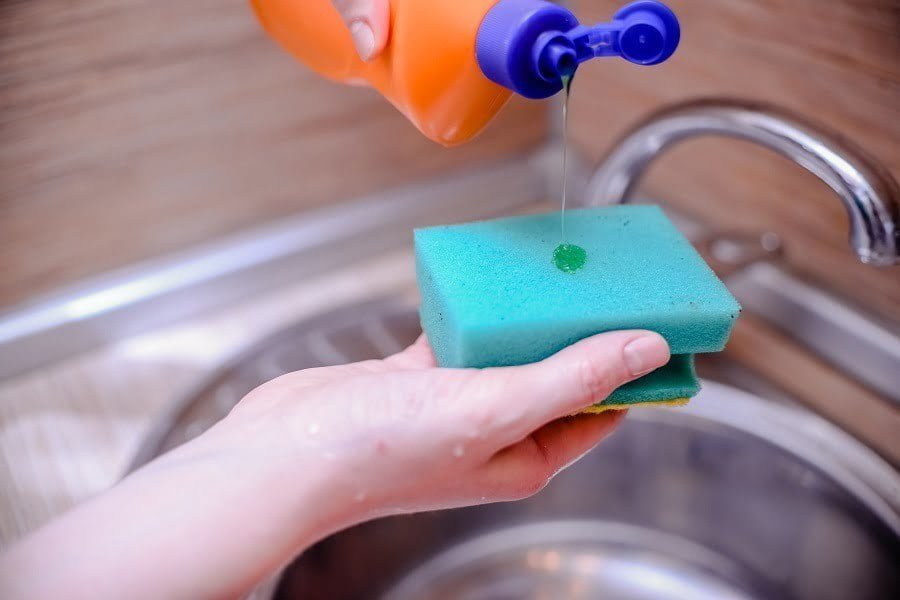 If you do not own a dishwasher, make sure that you use a really effective kind of dish soap to wash the dishes. Ideally, you should wash the dishes right after you are done eating. That way, washing them will get even easier. On top of that, you can use dish soap for wiping off the countertops if you do not have any other liquid cleaner on hand.
Clean the Sink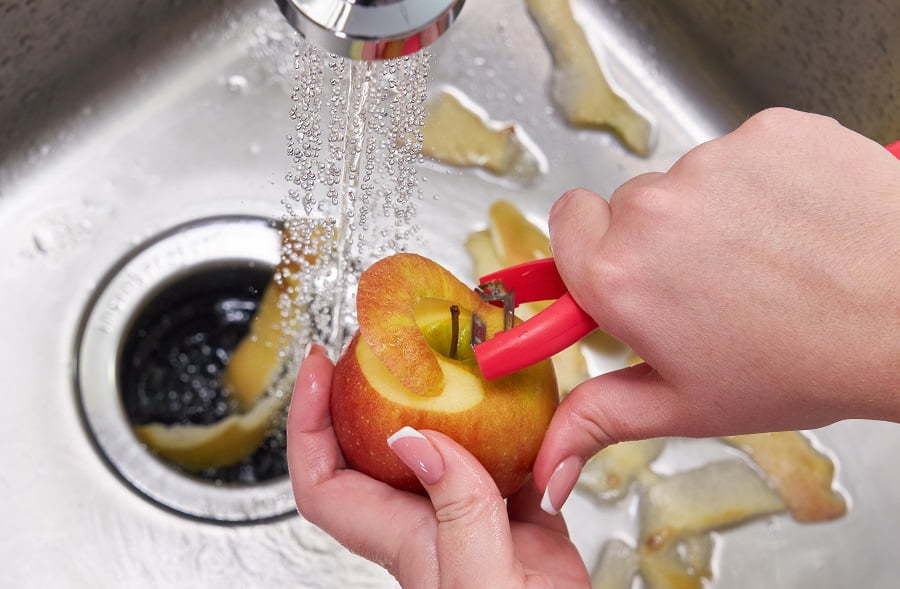 If you think about the places in the kitchen that should be kept clean at all times, you might think about the sink. The sink is one of the most important spots in the kitchen, as it is where you wash the dishes and prepare meals. Considering this, you need to clean it on a regular basis.
Disinfect Most Commonly Used Surfaces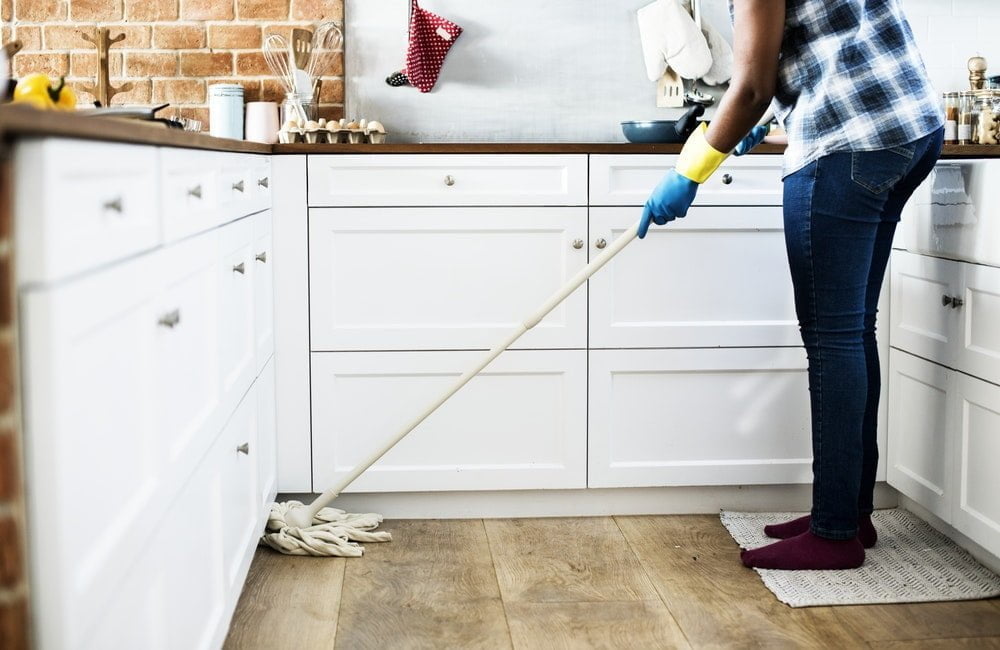 It is not easy to keep germs and bacteria away from the kitchen. However, it is possible if you make an effort to disinfect the most commonly used surfaces on a regular basis. The ones you should focus on are door handles and countertops. That way, you will be able to prevent your loved ones from getting sick.
Repair the Cabinets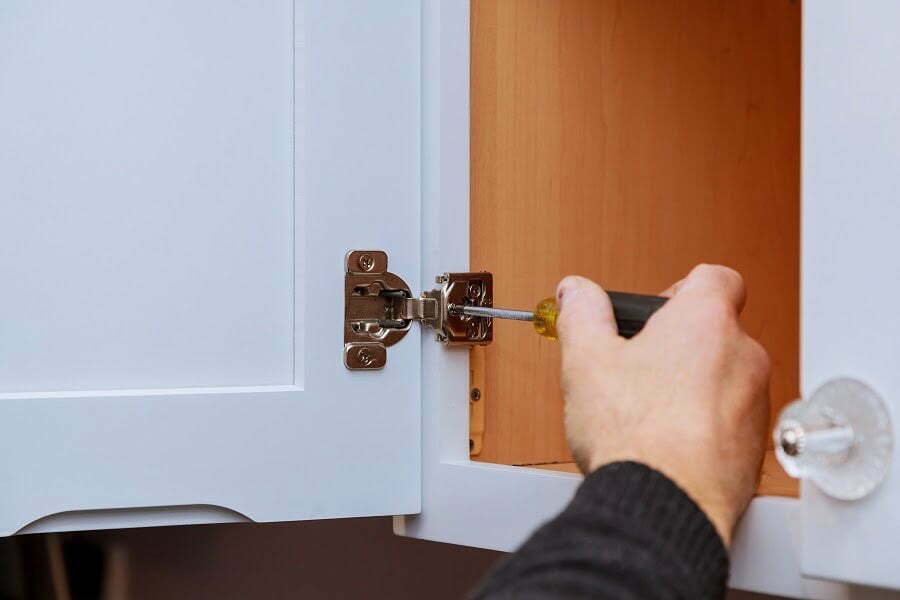 This step may not be that important, but it can make your life easier. If your cabinets look really old and faded, you might want to consider either repainting them or replacing them with new ones. By doing this, you will make sure that your kitchen looks clean and tidy.
Practice Good Hygiene When Cooking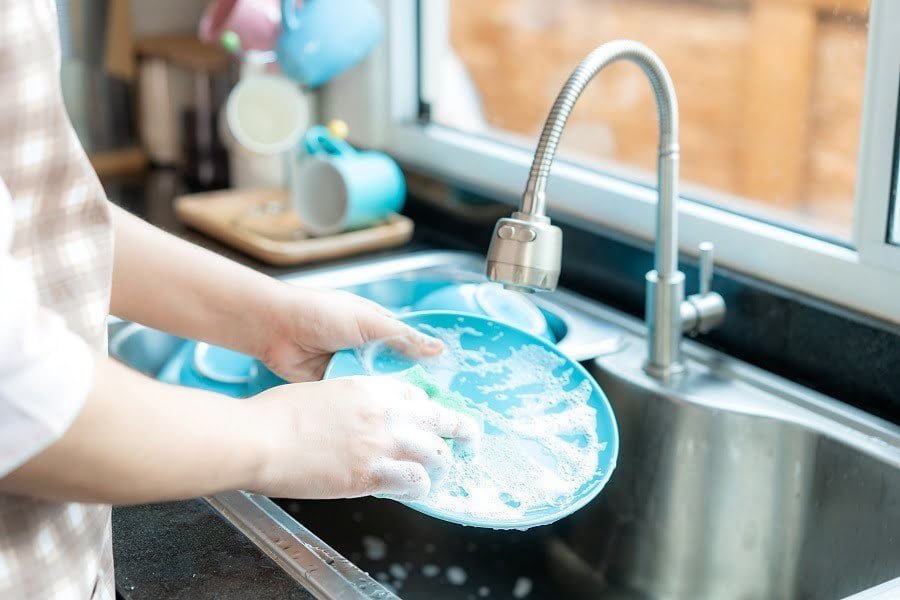 This is a must. You should never leave your dishes in the sink or on the counter for too long. On top of that, try your best to keep your kitchen clean when you are cooking and clean up the mess as soon as you are done. Otherwise, it will soon become a breeding ground for all kinds of germs.
Use Garbage Bags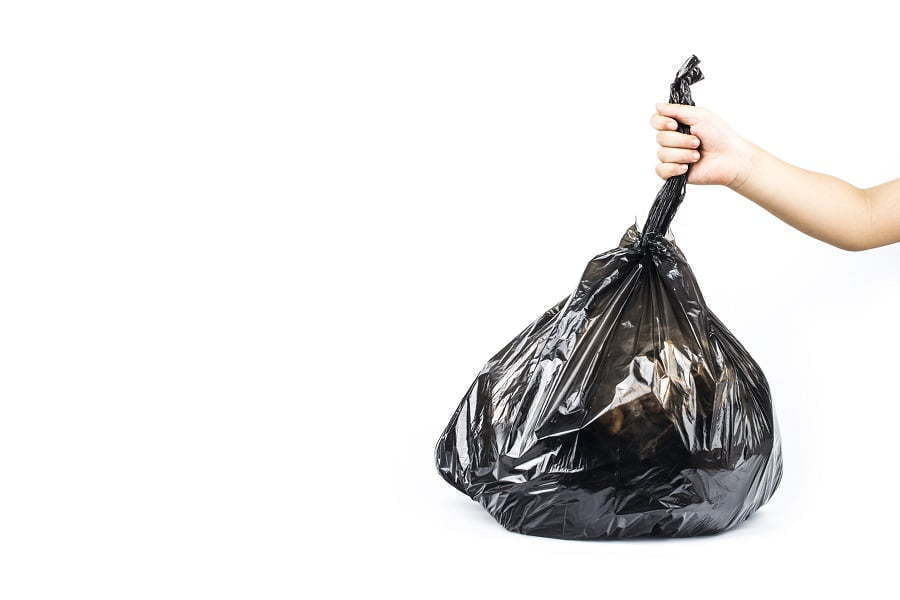 If you want to keep things clean and tidy all the time, you must have garbage bags at hand. In order to prevent dirt from spreading, throw your garbage into a garbage bag every time you are done with cooking. Moreover, make sure that the garbage bag is big enough for your trash can and take the trash out every few days. It will prevent you from having to deal with garbage falling out of the trashcan or damaged garbage bags.
Use Different Cleaning Agents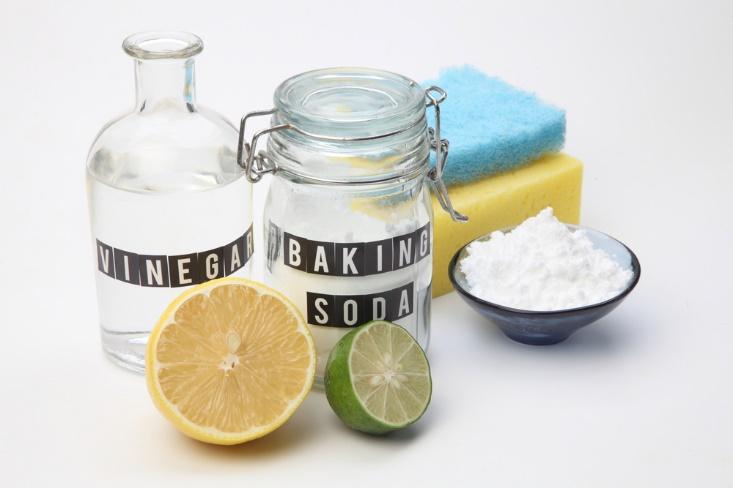 Different cleaning agents work best in different places. Some of them are good for kitchen countertops, while others are suitable for bathrooms and windows. Knowing this can help you make your cleaning process faster and easier.
Keep It Organized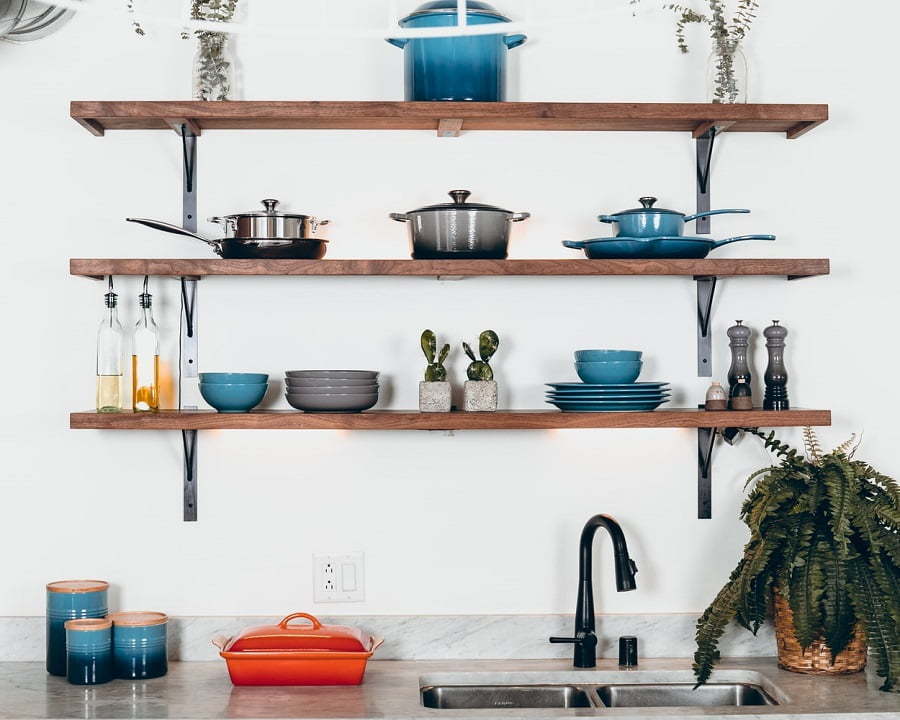 If you want to make your kitchen shine, you need to have enough storage space to store your food and drinks in. Otherwise, you will end up not being able to find the stuff you need in a timely manner and make a mess while looking for it.
Considering this, invest in smart storage solutions, such as additional cabinets or plastic boxes for cereal and spices. It will help keep your kitchen organized and tidy.
The Takeaway
As you can see, keeping your kitchen clean is easier than you think. Your efforts can range from disinfecting the most commonly used surfaces and using big garbage bags to cleaning the sink on a regular basis, and wiping down the countertops once you are done preparing a meal.
While it might seem like a hassle, making sure that your kitchen is clean has many benefits and will definitely be worth your time. Most importantly, it will prevent you from dealing with pests, which are often attracted to dirt and the remains of food that you leave behind and forget to clean up. Considering such a huge benefit, start putting in the effort and make your kitchen shine every single day!
Recap
Liked this article? Here's what you can read next: