Last Updated on
Remember that old saying, if you only knew then what you know now? Who says you have to unknowingly analyze endless possibilities and always oscillate between nursery room ideas? All of this, while baby walking shoes are all over the floor, and baby nail clippers lie where they are not supposed to! The current article will help you get ahead of all these things, fully preparing you for nursery decor, before you know it. Consider this your need-to-know basis for single-handedly putting together the perfect nursery for your baby. A happy baby means happy parents, so let us cut down on some of the best design tips for your baby's nursery. 
What's Inside?
Everything You Need Should Be Close By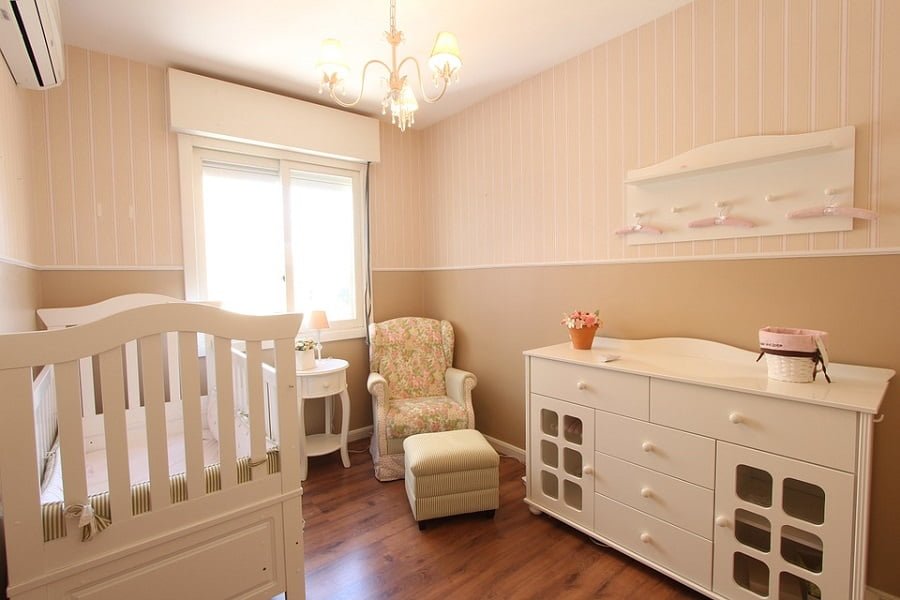 Aside from the crib, the second most important element in the nursery will be the changing table. Especially with newborns, you will be changing diapers non-stop. If you are learning how to plan a nursery just now, you should place efficiency at the top of your item list. You need diapers, wipes, table covers, more wipes, poop bucket, burp cloths, or pacifies, to name just a few, at all times. All of these items should have their place in the nursery, strategically placed as close to the changing table as possible. 
Avoid Cluttering the Nursery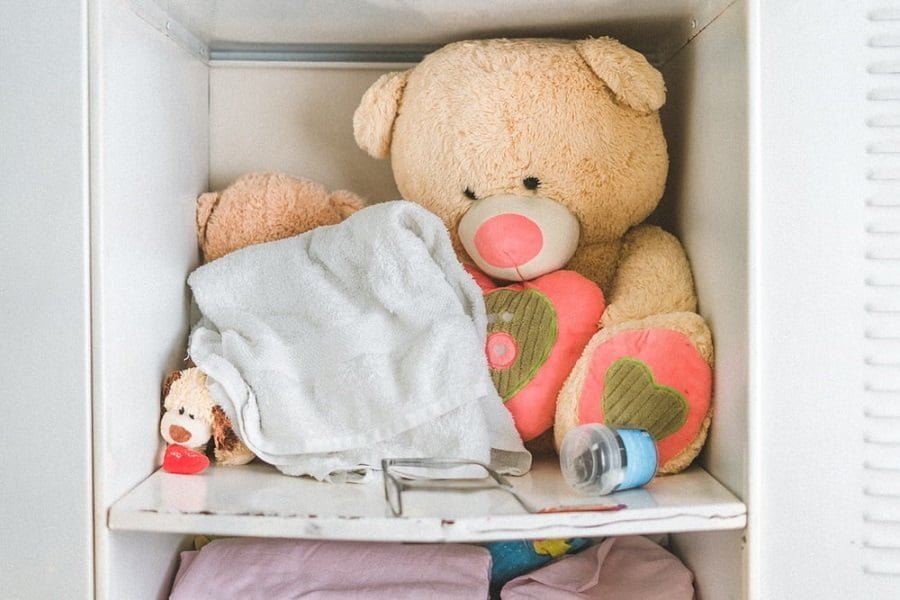 Consider the fact that when you're baby will be born; you will spend most of your nights carrying him back and forth in your arms, calming him down and getting him back to sleep. Light will always disrupt this process, so you will have to do it in the dark. Thus, you should consider neutral nursery ideas for the design, as they usually focus on leaving a lot of room for movement and avoiding clutter. This way, you will be less likely to stumble upon something and to fall over while holding your kid. In addition, while we are at this chapter, a lot of room in the nursery means more storage space. It will need plenty of it for tucking your baby's things after you are done with them, instead of just scattering them all over the floor.
Make Sure to Have a Comfy Nursery Chair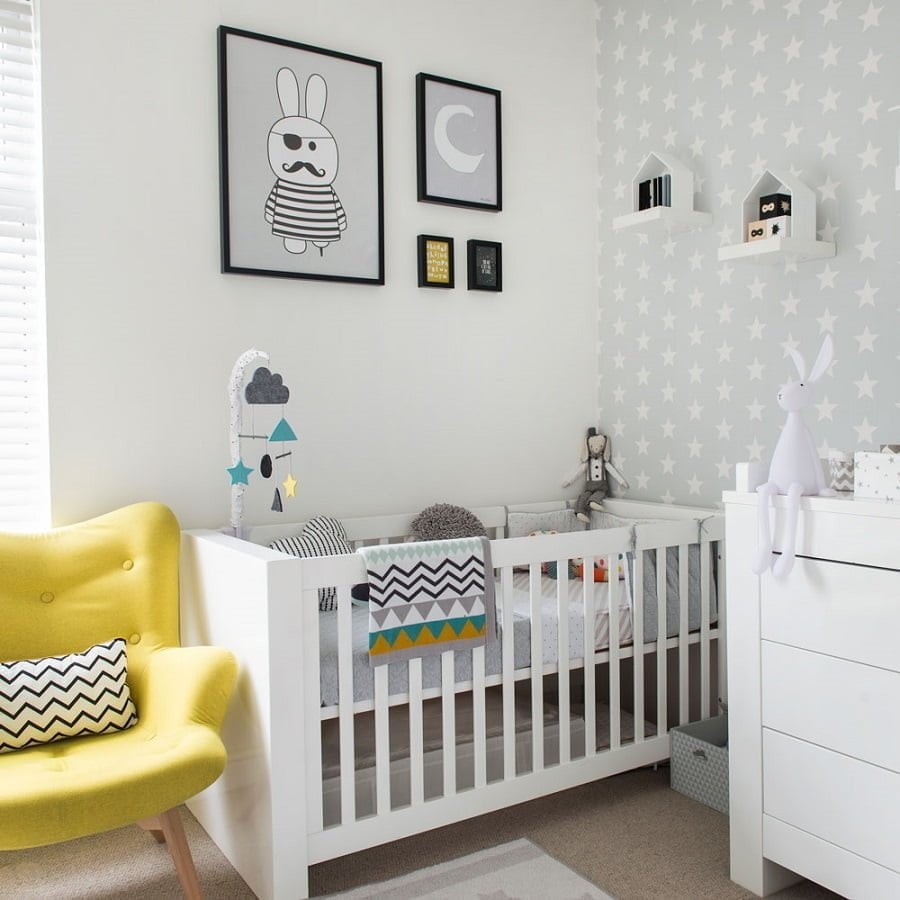 Moreover, speaking of putting your baby back to sleep, nothing can be more indicated and appropriate design-wise, than a glider or a rocking chair. You can go for either one of these. Since you are just learning how to organize a beautiful nursery, you need to make sure they have comfortable resting arms and do not occupy a lot of space. After all, even a Top-Mom can get tired after endless minutes of carrying her baby around, so the nursery chair should be as comfortable as possible. Look for models made of easily cleanable and resistant fabric.

Choose the Most Suitable Lighting Option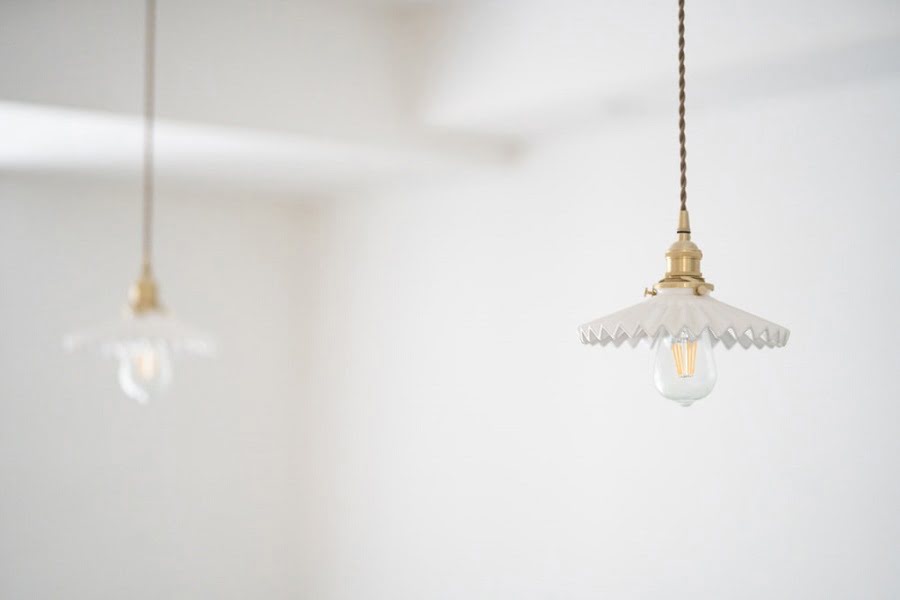 Even if it's still day outside, you should be able to mimic night in your baby's nursery at all times. Make sure that the curtains or window shades in the nursery are heavy and dark enough to fake nighttime when it is time for a mid-day nap. However, the critical element is the lighting. Go for the most delicate "nightlight" bulbs you can find, especially if you are trying to learn how to decorate a newborn baby girl room. They can be used to transform any lamp into a fantastic nursery decor.
Pick the Perfect Theme for the Nursery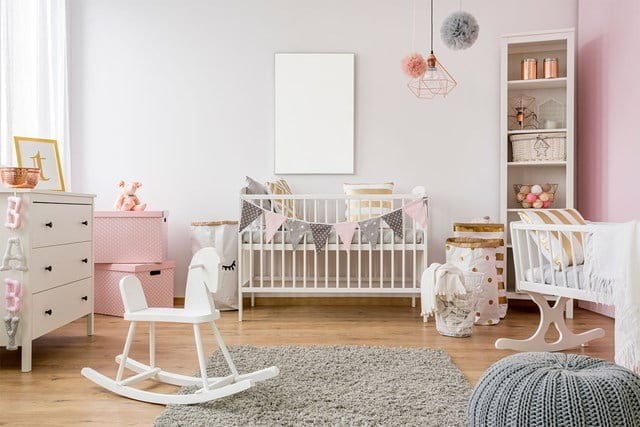 The most important aspect when it comes to decorating your baby's room is the theme you will choose for it. There are countless nursery room ideas available on the Internet, and almost all of them are amazing. From extremely cute baby animal portraits to Walt Disney characters, from world map wall decals to space-themed ones, you will have many great options to choose from. What it will all come down to, is what you would like to instill in your little one, and your take on what will suit his/her personality more. Your choice of nursery decor should be a clear reflection of this.

We hope you have a clearer perspective on the best ways of decorating your baby's nursery by now, and that these tips will help you along the way. Whether you decide to go for neutral nursery ideas for the design or choose to use an entire theme instead, the result should please both parents and babies. At the same time, it should also be appropriate for a longer period, so that once your baby grows older, you can easily adapt it. Time flies, and before you know it, you will be searching out the best toys for 2 year old girl, or boy. If you have followed some or all of the tips listed above, you should have no trouble in changing the old nursery decor into a small kid's room.

Related reading: