Last Updated on
If you're a seasoned DIYer you will want to crosscheck your toolset against this list. But if you're a beginner, here's what tools every man should have in his garage. Read on!
Whether you are a seasonal handyman or a professional, you should always check if some tools are missing from your toolbox. Essential tools such as hammer and screwdrivers are what every garage holds, but there are many other basic tools that can help you maintain, repair, or build things. These should be there whenever you need them, and they should be organized so that you can access them quickly and easily.
There are many DIY manuals online that can help you build, maintain, or repair anything from garage driveways to bunk beds, from coffee tables to a favorite toy, and more. The only things you need are the tools, some basic skills, and the drive to work. Even if you are not much of a tinkerer around the home, you'll still need basic tools around the house for quick repairs before they get worse and cost you more.
Since life today is getting to be increasingly complicated and more uncertain, this article summarizes some of the essentials that every man should have in his garage.
What's Inside?
Tool Organizer or Storage Chest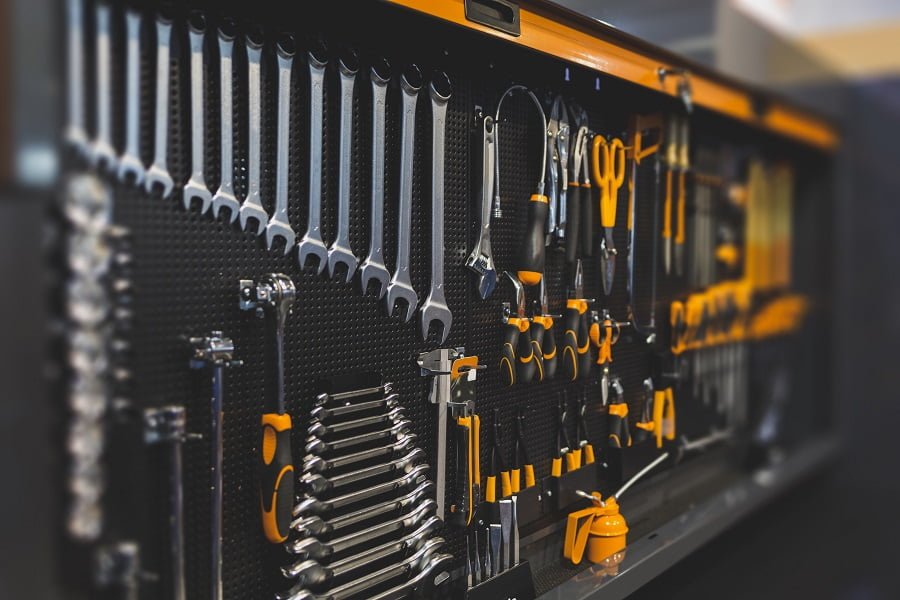 The tool storage chest is the first and most important piece of equipment you'll need. While this is not a tool, it's an integral part of every tool collection. Everyone needs a way to keep all tools organized, nice, and tidy in one place in one place. People wouldn't be able to get much work done without an appropriate tool chest or organizer. A tool storage chest can help and allow people to arrange and sort equipment and tools so that these are always easily accessible.
Various Screwdrivers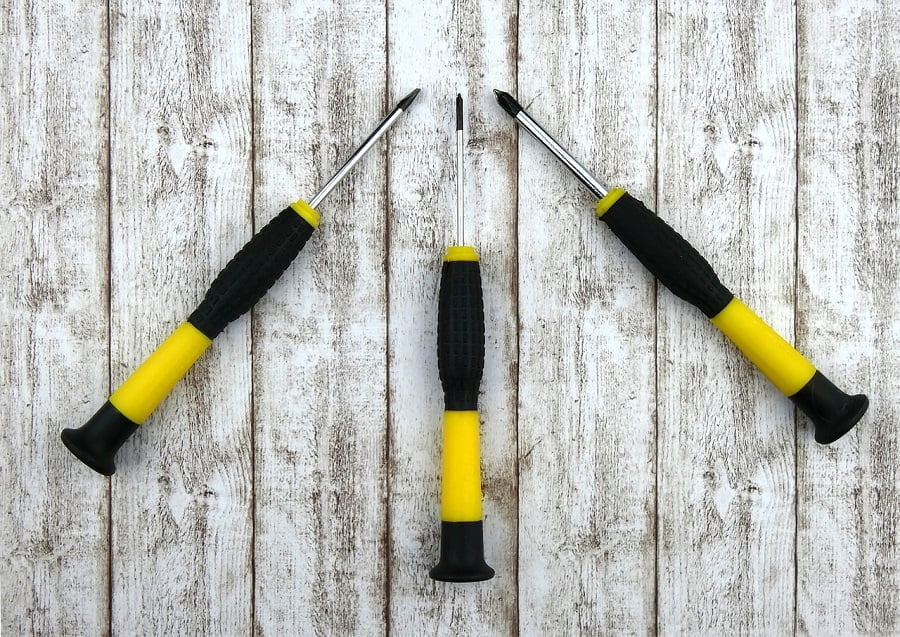 Almost everything you have today – from your cell phone to your rice cooker, from your door to your couch, from your eyeglasses to your fridge, even a tiny toy or a large flatscreen TV, all these are held together by screws. While you may not need all the basic types of screwdrivers often, it's good to always have a complete set because you never know when you might need one of them.
You should try to have different sizes of flat-end drivers, Phillips drivers with the (cross-patterned end), Torx-head drivers (with a six-point star pattern), Allen-head (or hex-key) drivers, and ball-head hex drivers. These screwdrivers are used for many types of vehicles and machines.
A Professional Nailgun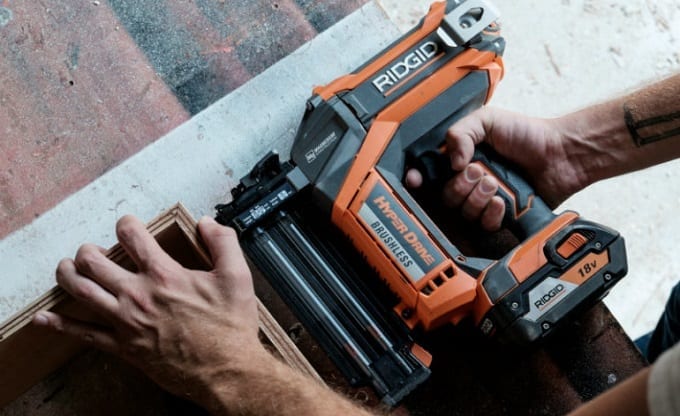 Nailguns play a vital role in every handyman's garage or tool shed. They are as useful as any other tool there. While many may find that banging a nail to a wooden plank with a hammer has some kind of historical authenticity, new-age nailguns are portable, cordless, with long-lasting battery power.
Many new models are equipped with ergonomic grips that require no maintenance as well as a LED light to help people work even in low-light conditions. The stoneycreekwoodworks.com offers an incredible variety of professional nailguns that will fit everyone's needs.
Torque Wrench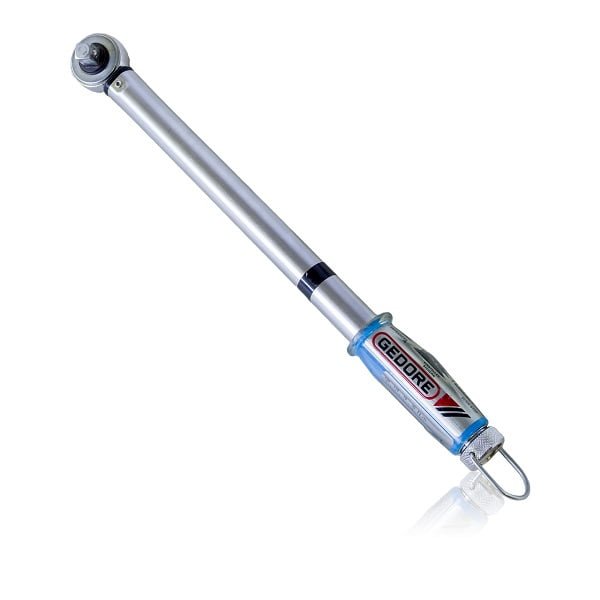 Along with screwdrivers, a torque wrench is another essential piece of equipment for every garage or workbench. Bolts and nuts work best when they're tightened as they should be and at the correct angle. While other types of wrenches can tighten bolts, torque bolts will do it best.
Torque wrenches can be used to get a closer and more precise grip on a bolt under a specific angle that allows you to tighten it more and properly. After all, when doing handyman's work, the precision is always key to preventive safety and professional satisfaction. A set of torque wrenches in your garage can save you hours of wasted time and unnecessary effort trying with inappropriate tools. You can also consider an impact wrench if that's a tool you use often.
A Socket Set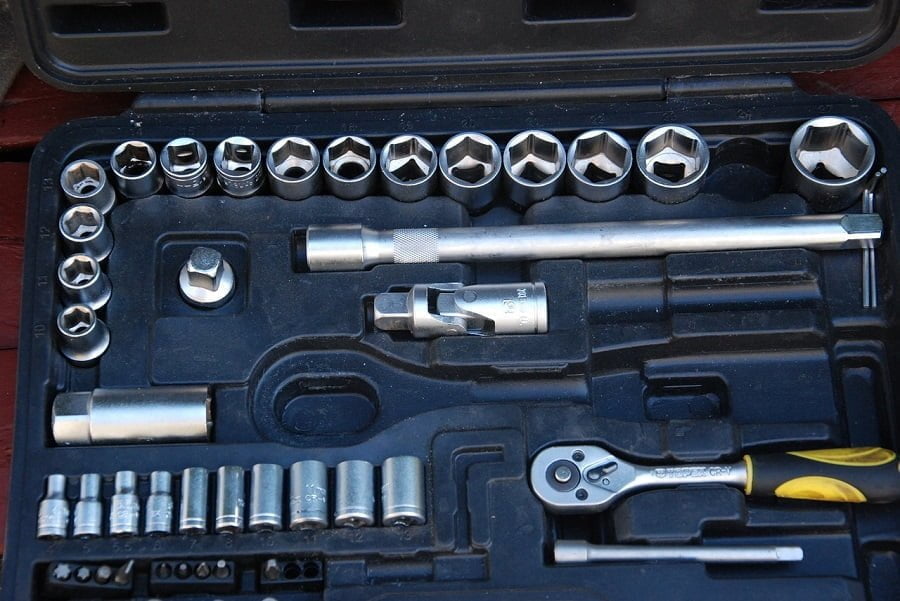 Another essential part of every person's toolset is a socket set. Having a full set of different types of sockets can help and ensure that you're ready for every challenge and unexpected emergencies. A sockets set usually includes speed wrenches, T-bar drive handles, swivel-head drive adaptors, and a full set of deep-well sockets. It is important to obtain a good quality set so you won't experience any frustration in the middle of a maintenance or repair project.
Power Tools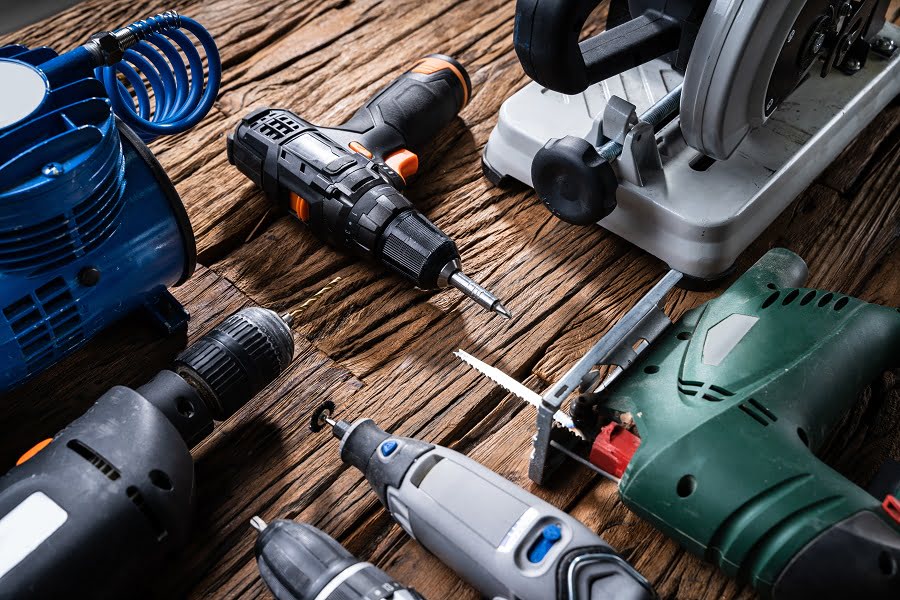 Your garage must have at least some essential power tools such as a high-speed, cordless Dremel tool, a power saw, and a cordless drill. These power tools will come in handy any time you need to trim some small pieces or even if you need to perform quick and hassle-free drilling operations. A cordless drill can also be used to tighten or loosen bolts as well as to sand or polish surfaces.
Air Compressors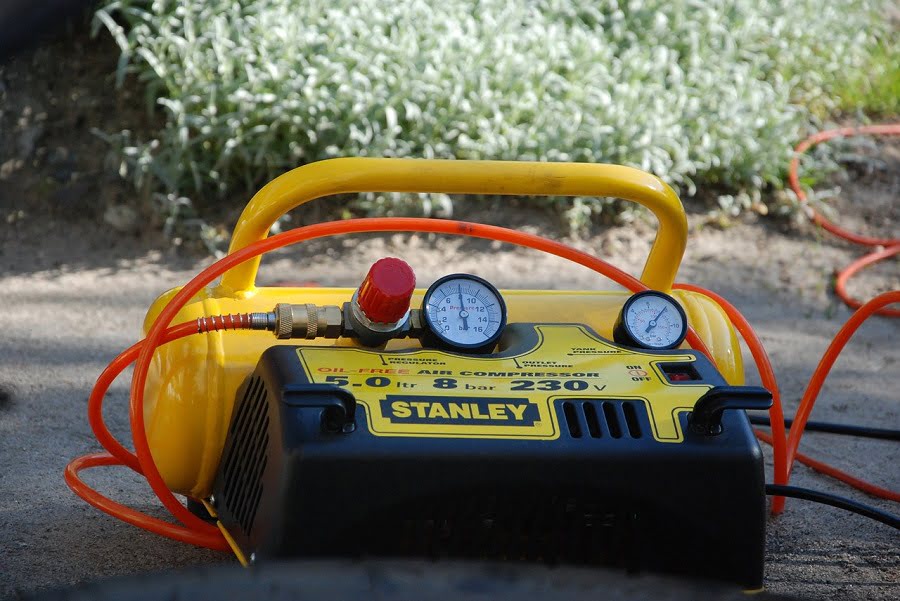 If you're overlooking the air compressor for your toolset, think again. Air compressors are perfect for cleaning unreachable surfaces or parts, to inflate tires or pool tubes, crank up heat quickly, or to power pneumatic tools, paint your home like a pro, or make your own snowmaker. In fact, combining air compressor with other tools can help you finish work faster and easier. When looking for a good air compressor, make sure you get one with at least 90 psi of pressure.
Having a garage filled with useful tools is essential. No work can be done without proper tools, but it is important to know how to use them safely and correctly. No DIY project can be finished without a good set of tools and without hands that know how to use them.
Related reading: