Last updated on October 25, 2018
The bohemian decor is unconventional, artsy, relaxed and chilled. If you'd hate to have a room from the IKEA catalog like thousands of other households, it's probably a sign you may want to go bohemian. That's more so true because you won't find two rooms decorated alike in this style.
This relaxed and colorful approach to interior design is what makes bohemian decor so brilliant.
Laces, knit bed covers, lots of pillows and a lot of plants – the first step to the bohemian bedroom decor.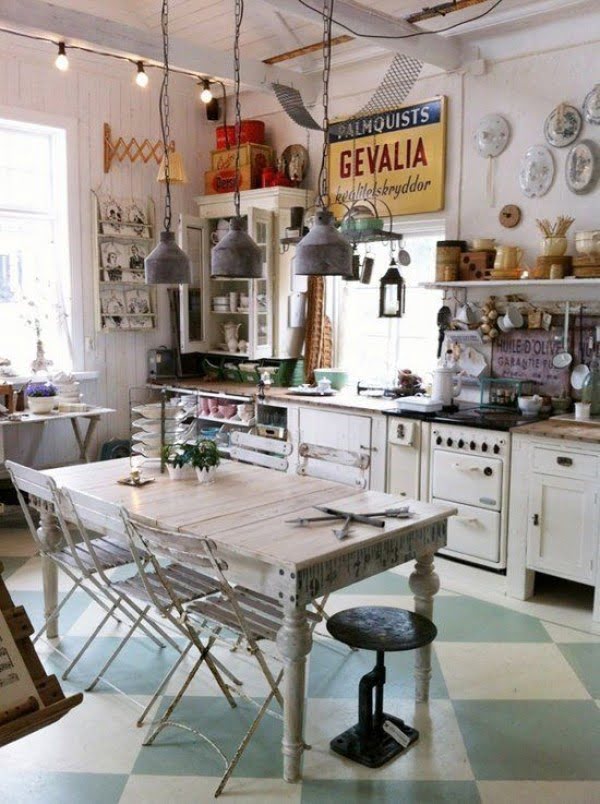 Shabby chic kitchen furniture, vintage wall posters, porcelain china on display like you don't shy away from mixing a lot of styles into one place.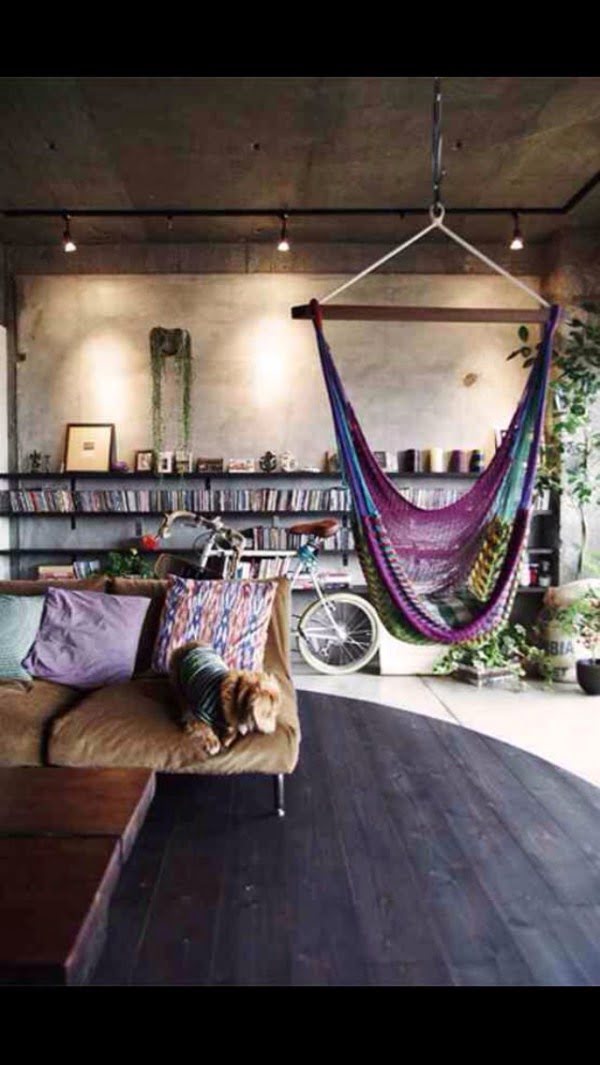 A hammock in the industrial room decor, grey tones and vibrant patterns – that's an artsy blend you'll find only in bohemian home.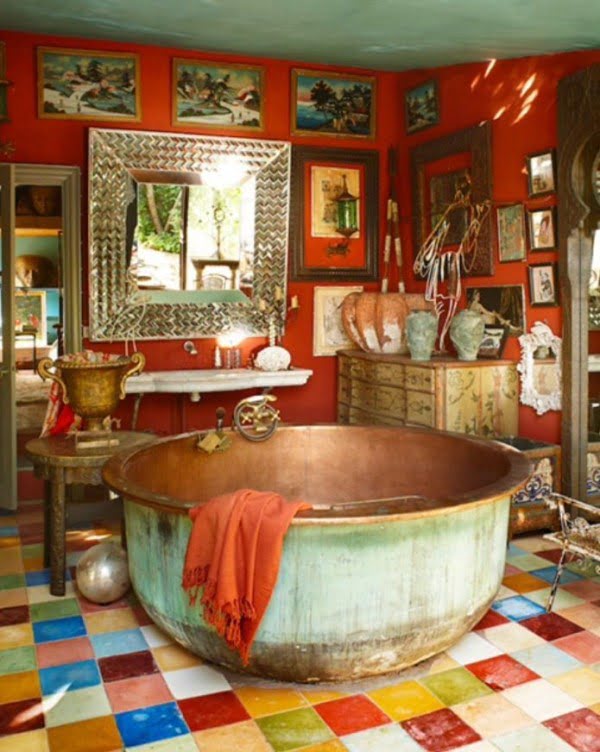 Rusty tub and vintage cabinets, lots of paintings and lots of colors. Can you feel an artist lives here?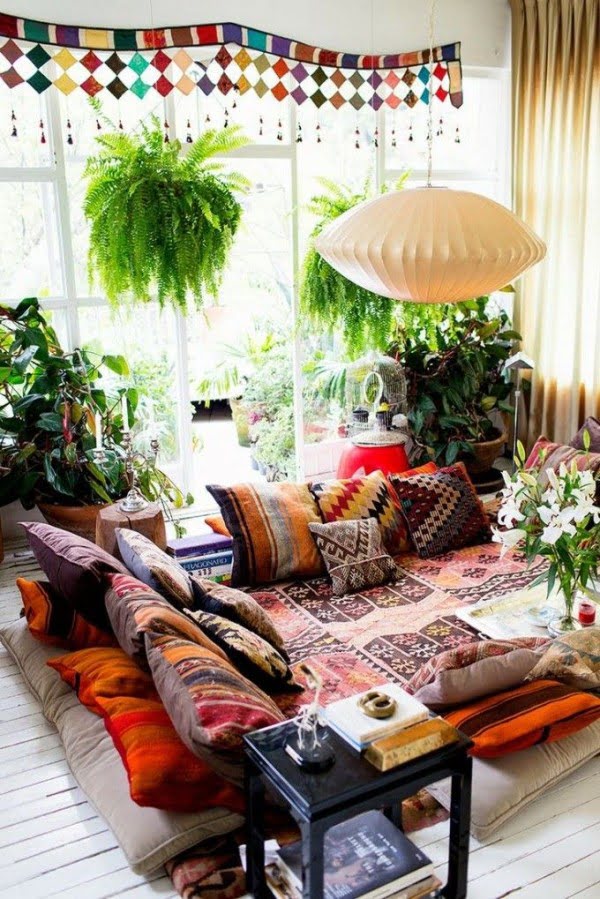 More plants than there are furniture and the explosion of colorful patterns.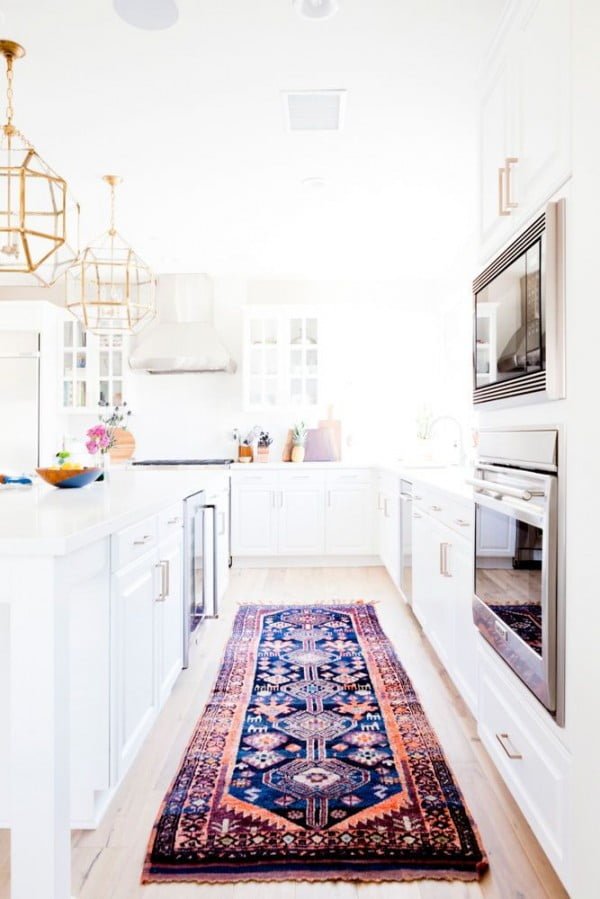 Want a quick way to go bohemian, just lay a Turkish carpet on the floor of a clean white minimalist kitchen.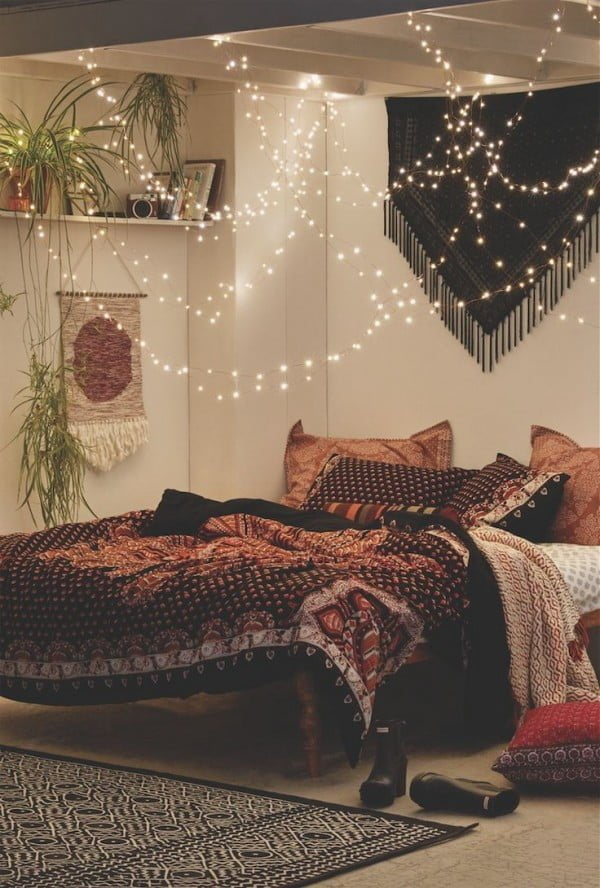 The patterns of bedding, carpeting, wall decorations and garland lights. Why not?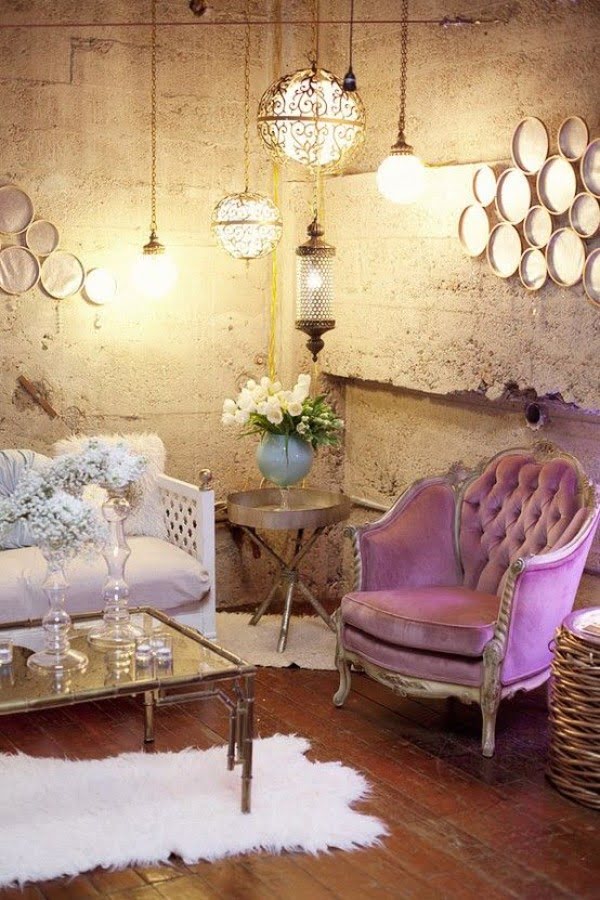 Beautiful vintage furniture and exposed concrete walls – an unlikely combination which is brilliant.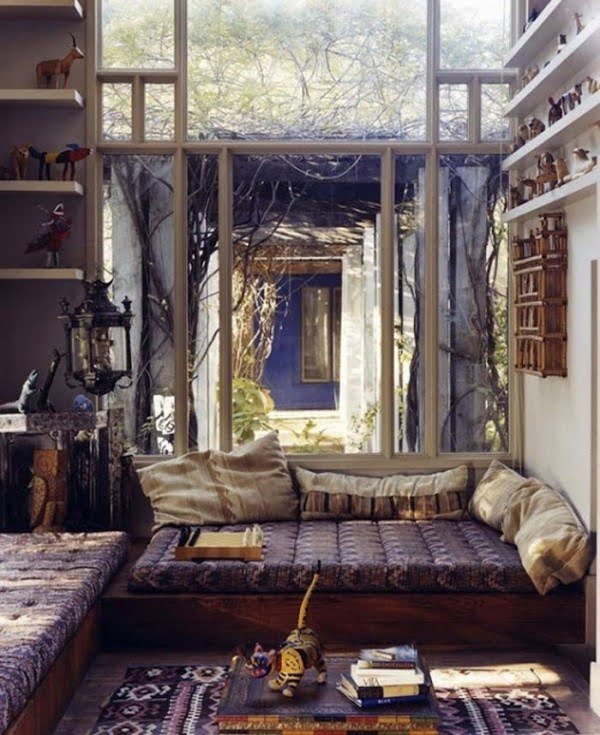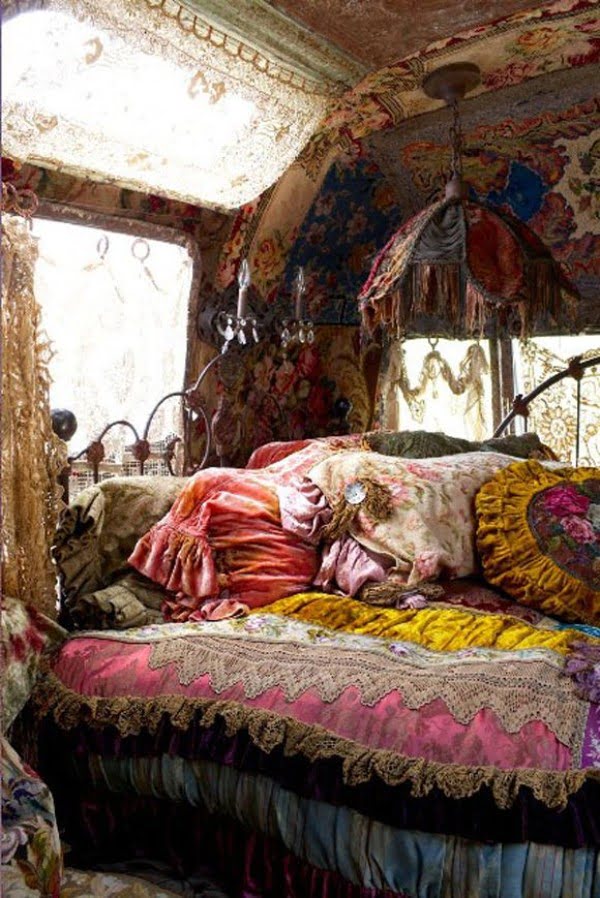 This room is quite the painting.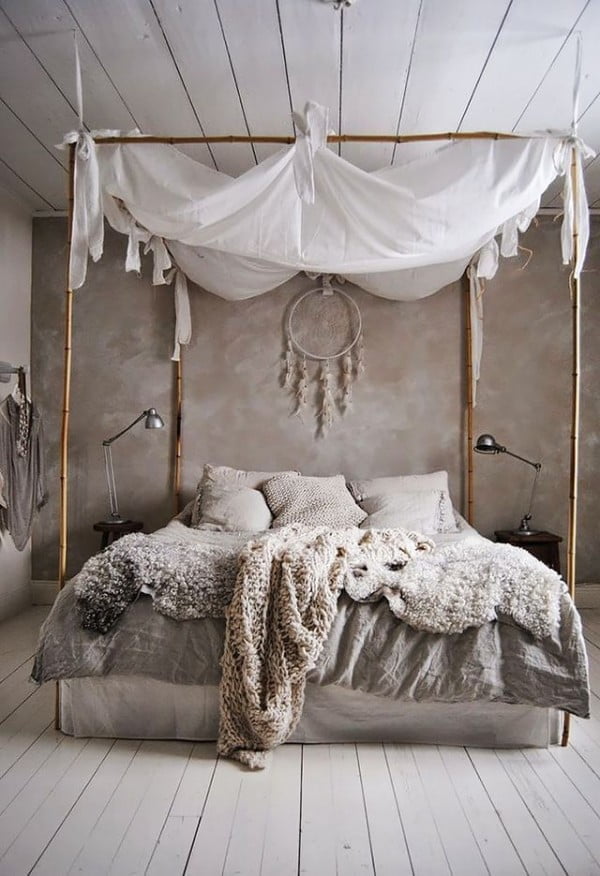 High canopy, knit beading and no regard to the floor or wall decor – that's how relaxed and chill bohemian style is.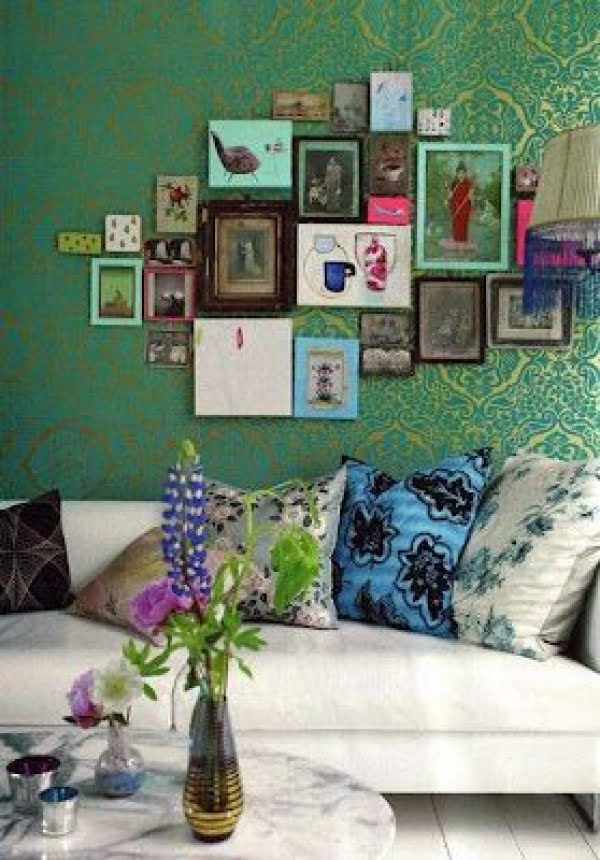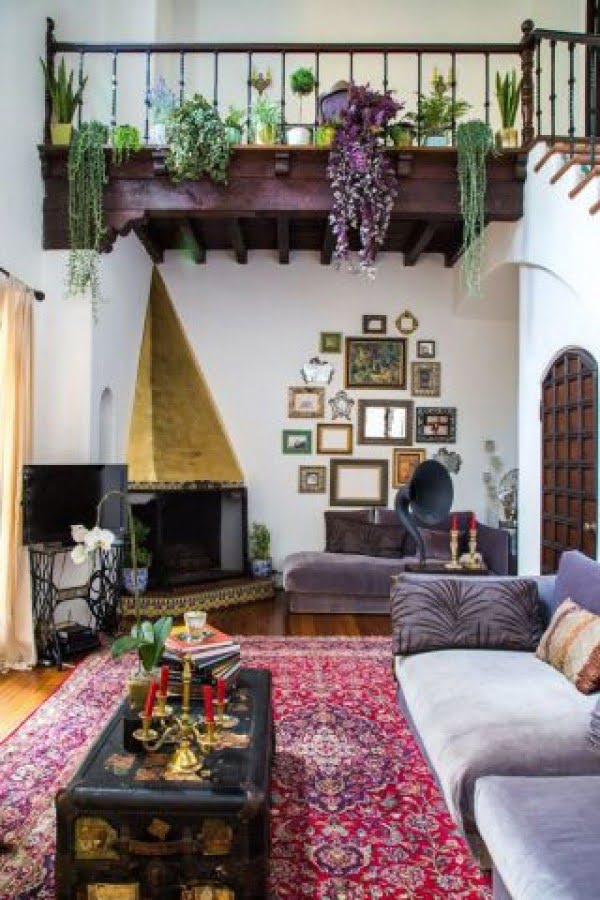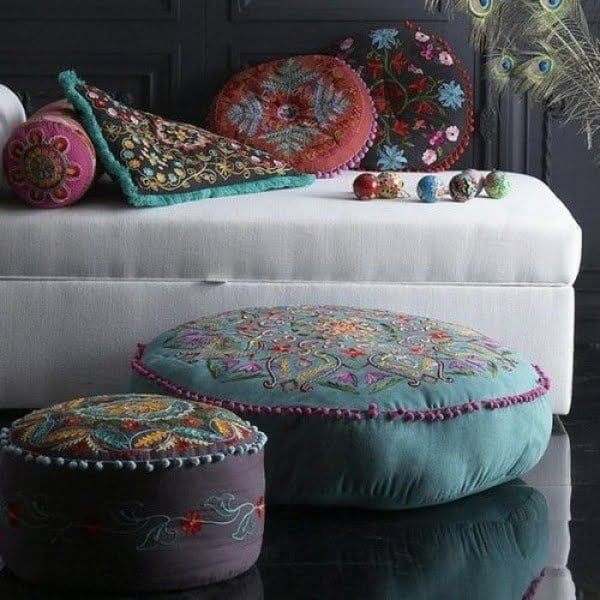 More ottomans than in Moroccan home.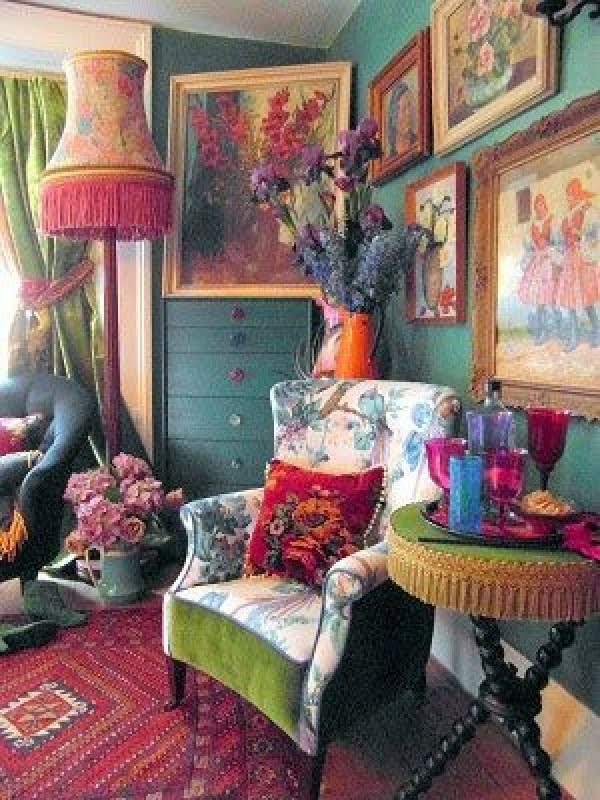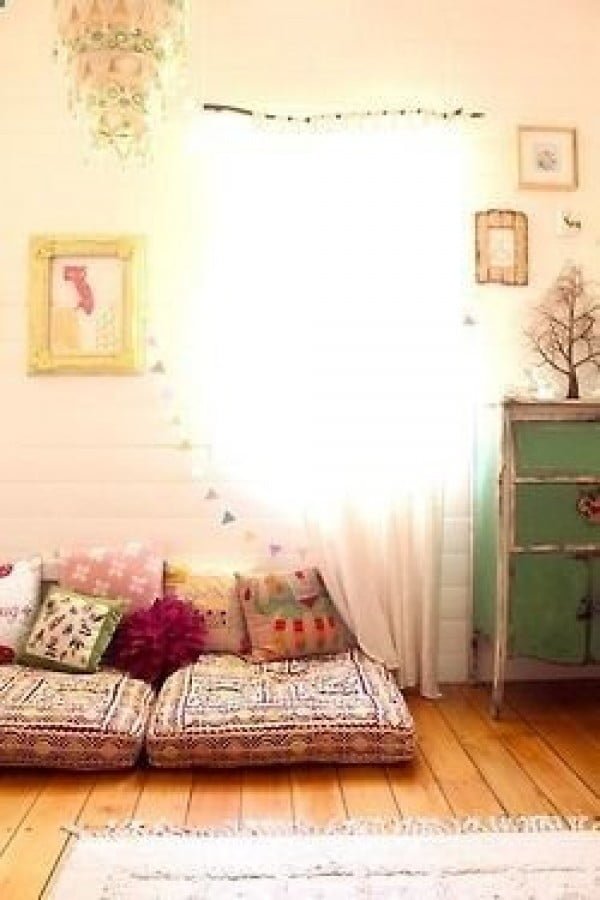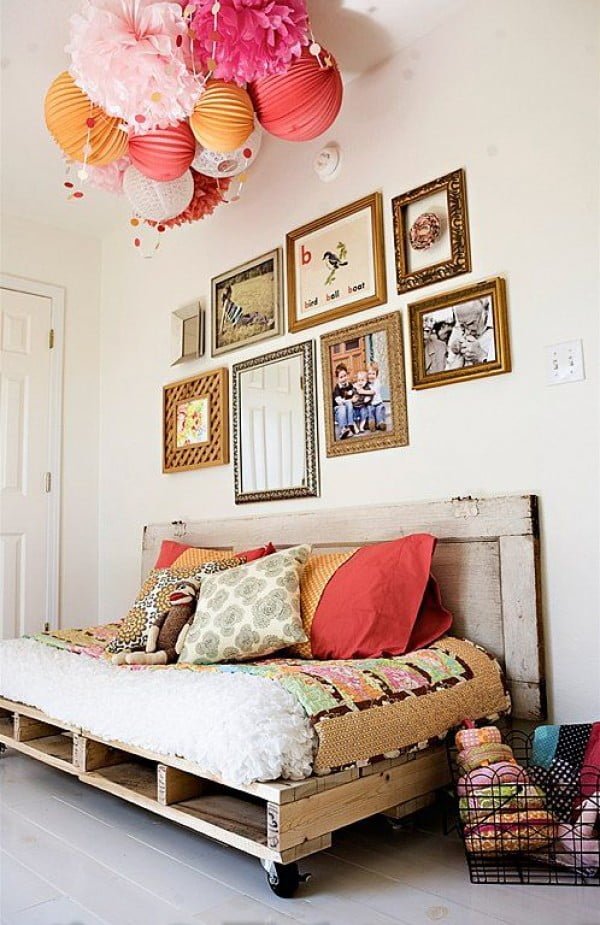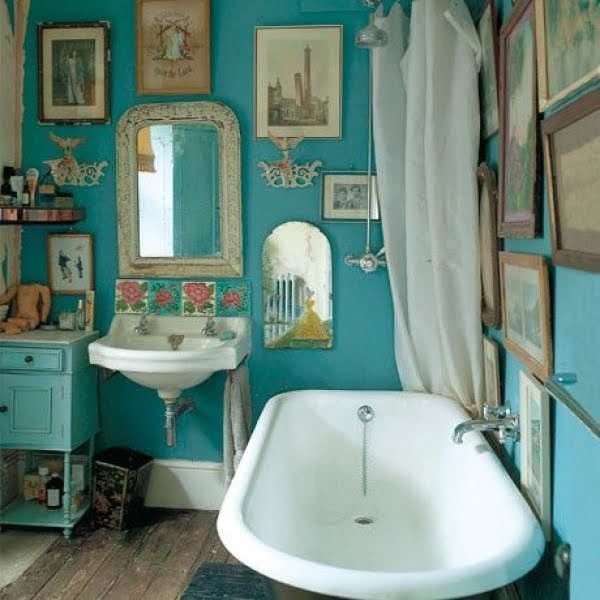 If the bathroom walls have more pictures on them than the living room – it's probably bohemian.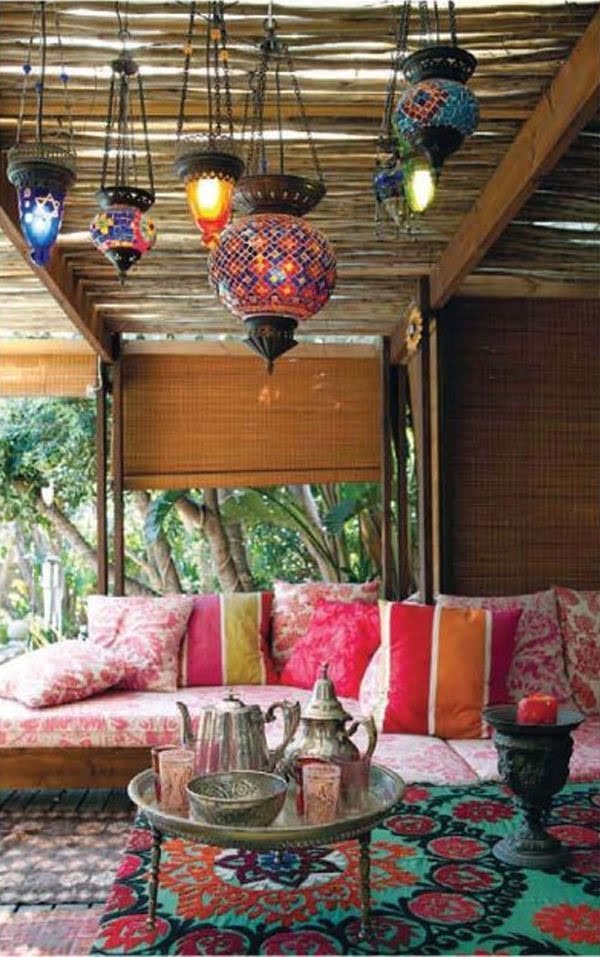 Morocco called, they want their lamps back.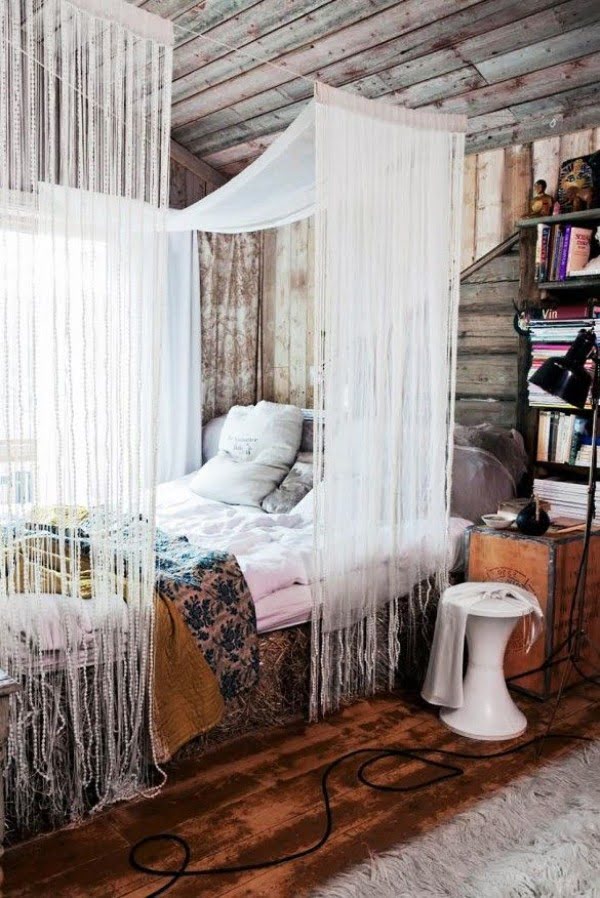 Laced canopy, exposed wood walls and floor.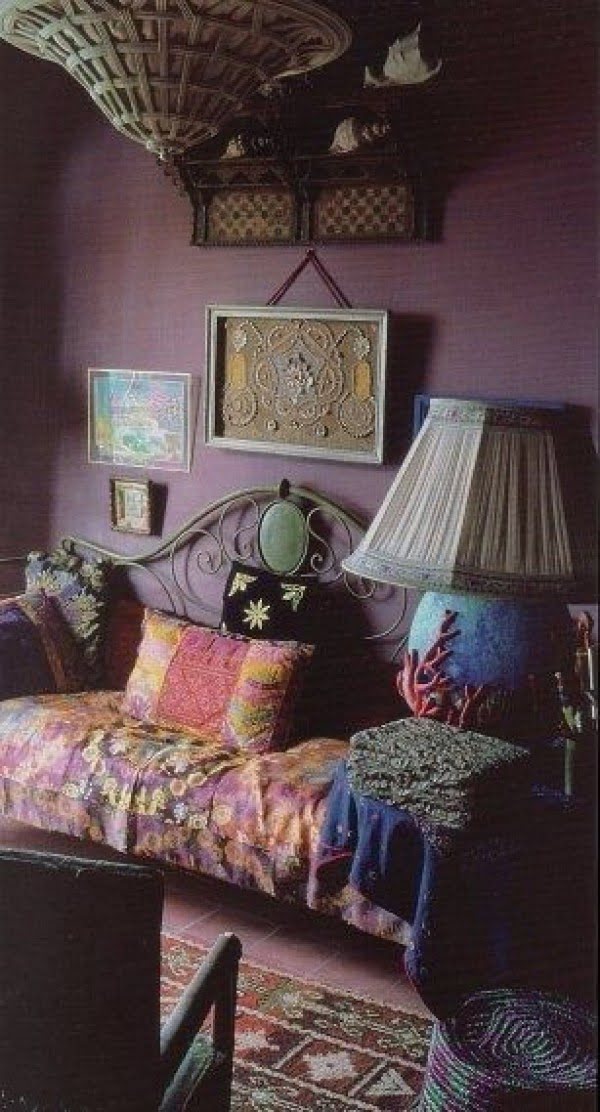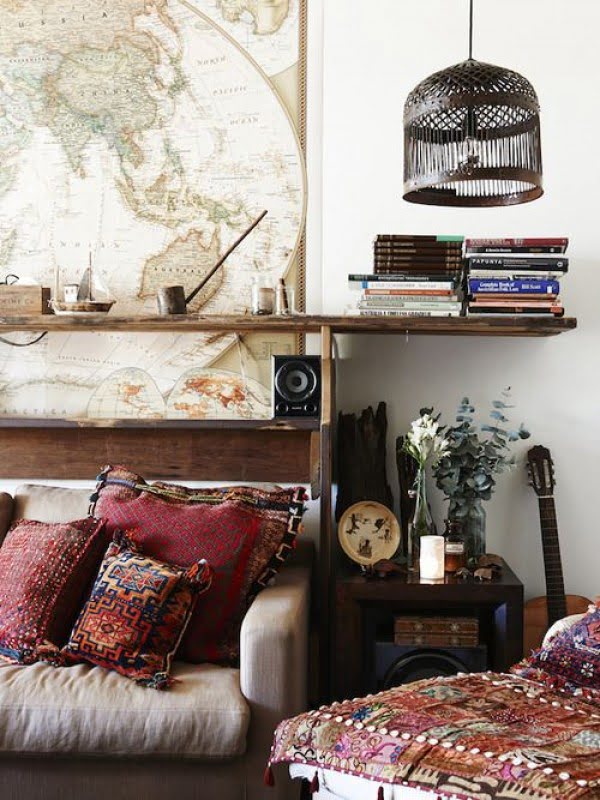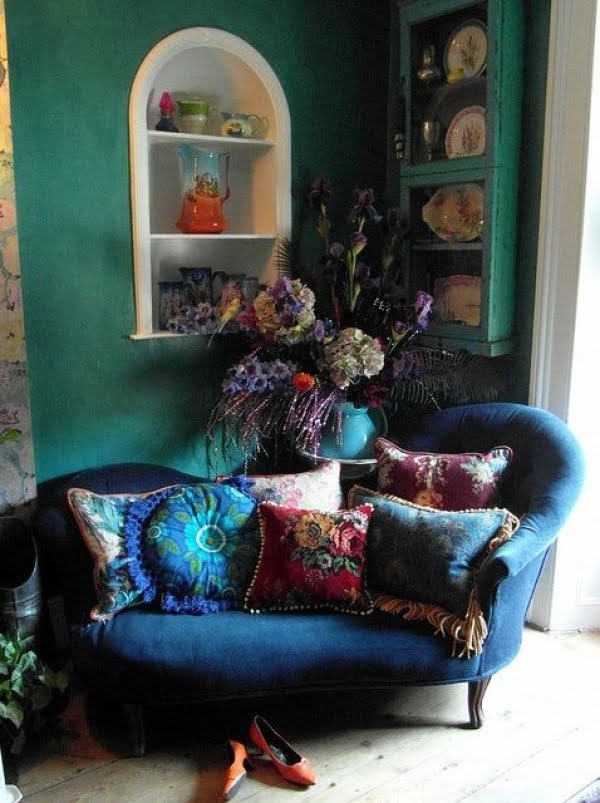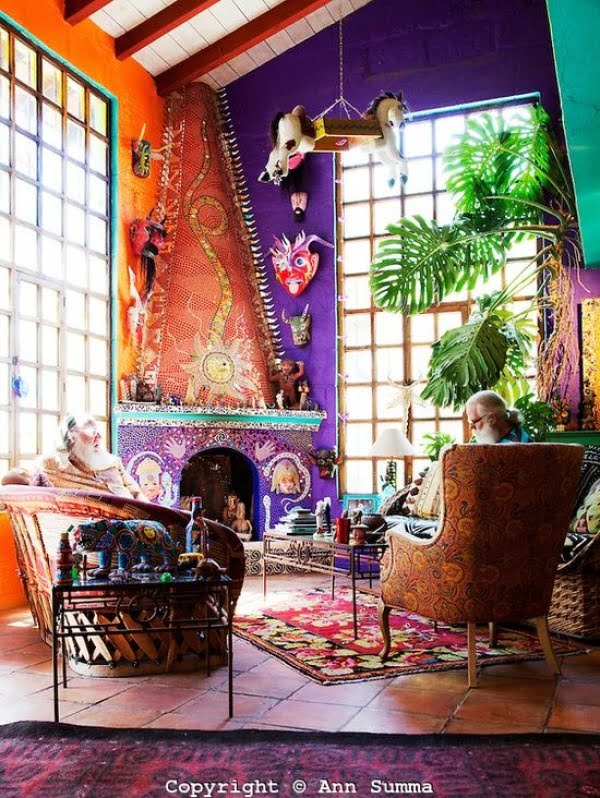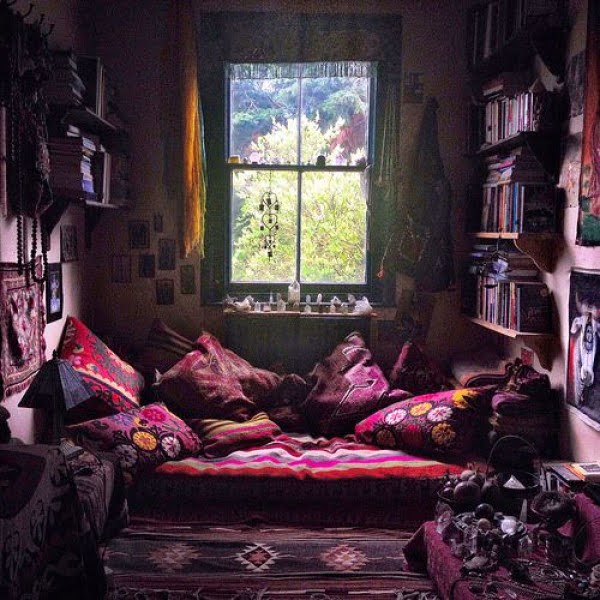 Liked this article? Here's what you can read next: