Last updated on October 22, 2023
Looking to start a career path as a mechanical contractor? Here are four things you must know before you begin. Read on!
If you're interested in becoming a mechanical contractor but don't know where to start, look no further. By considering the 4 important factors below, you can guarantee you'll choose a successful career path suited for you.
Choose a Niche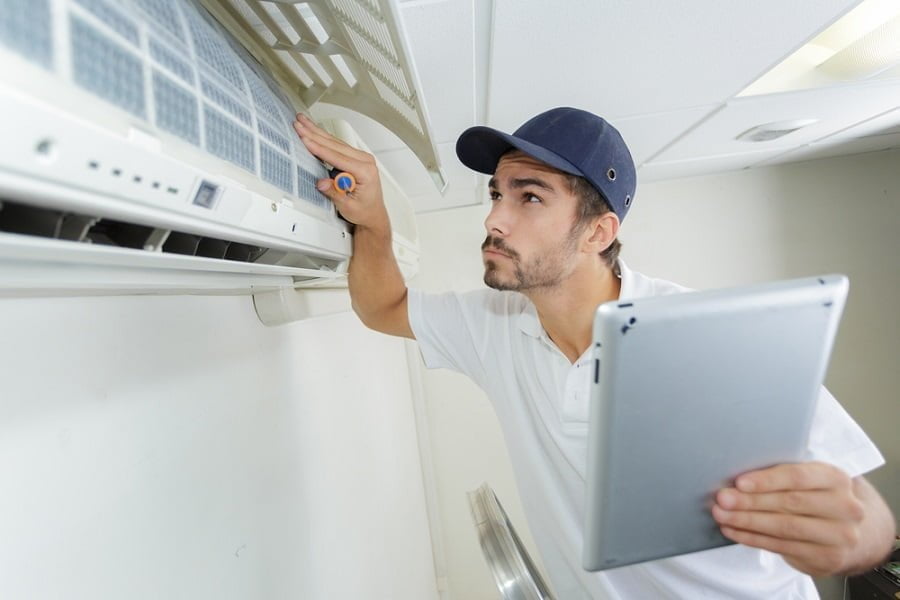 There are a variety of jobs a mechanical contractor can pursue. Consider choosing a niche in the industry to focus on. Work hard to become an expert in your specialty. Potential customers will recognize your skills and seek to hire you.
Research different options for mechanical contractors. Factor in your past work experiences, skills, and interests. Ask other mechanical contractors about their daily schedules, struggles, and what they enjoy about their jobs.
Mechanical contractor job titles include:
Electrical contractor
Plumbing contractor
Air conditioning contractor
Heating contractor
Packaged equipment contractor
Refrigeration contractor
Take your time to determine the career path that'll suit you best. Homeowners require the services you offer and specialize in. Carefully contemplate what aspect of mechanical contractor work you want to participate in to serve others and create a business.
Choosing a niche will allow you to demonstrate your expertise to clients, which will assist you in earning jobs and clients. 
Complete Your Training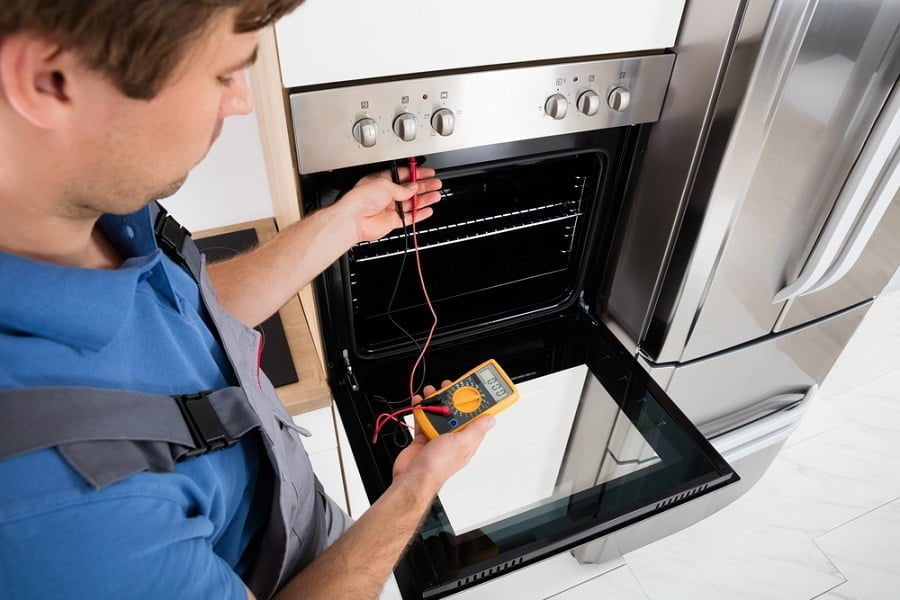 Mechanical contractor jobs involve a combination of education and hands-on training. The amount of training required depends on the niche of mechanical engineering you select. Once you've determined your specialty, learn about the experience needed for the job.
Gain Initial Experience
As soon as you know you want to be a mechanical contractor, discover an opportunity for gaining experience. Your job search can start as early as high school if you are willing.
Search for businesses that are hiring for entry-level electricians, plumbing, or HVAC jobs. Demonstrate your willingness to learn. Use these valuable hands-on experiences to learn skills and judge whether or not this is a future career for you.
Pursue an Education
Depending on the type of mechanical contractor job you want, you may have to pursue higher education. Research the requirements for your field to see what type and level of degree you need.
Consider attending trade schools to earn a degree or certificate in your chosen field. Education can teach you important knowledge about the business, including materials, finances, and scheduling. Additionally, higher education will provide a boost for your resume.
It's also during getting an education that you'll learn about all the safety precautions you'll need to take in pursuing a career in construction. According to OSHA, constructions workers dies every day from the "Fatal Four":
Falls
Electrocution
Being struck by an object
Getting caught between something or in something
Seek an Apprenticeship
Once you've gained minimal experience and learned about the position, find a mentor to provide you with on-the-job training. Apprenticeships are popular and necessary steps for becoming a skilled and respected mechanical contractor.
Search online, in your community, and ask your connections to find a mechanical contractor interested in training a new employee. Learn everything you can through this job experience to complete your training and be a success in your career.
Obtain a License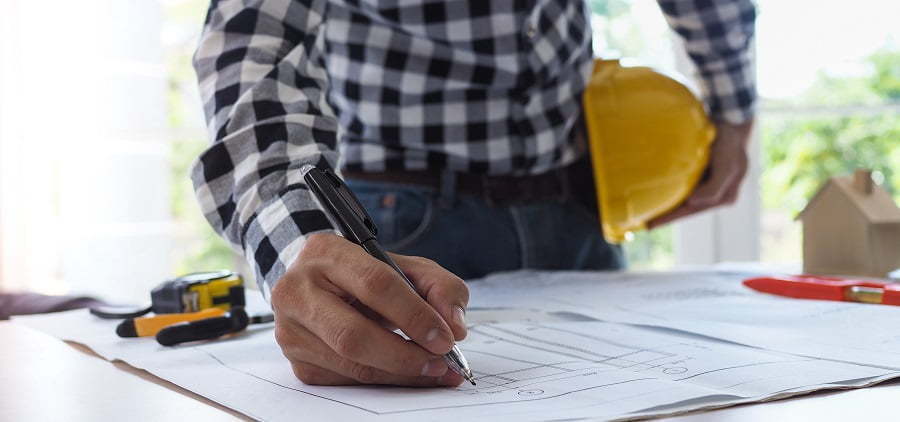 After you've been fully trained, you must obtain a license for a mechanical contractor. License requirements vary based on location and specialty.
Research the types of licenses offered to learn what you're required to have. Consider asking other contractors in your area if you need assistance in understanding the requirements.
Earning a license as a mechanical contractor involves filling out applications, studying important information, and taking exams. Time and money are necessary for getting a contractor's license, so allow plenty of time for this step.
Additionally, you are required to keep your license up to date to continue working as a mechanical contractor. Check your status and renew your license regularly to ensure you're covered.
Obtain a contractor's license in South Carolina by doing your research and getting to work.
Build a Business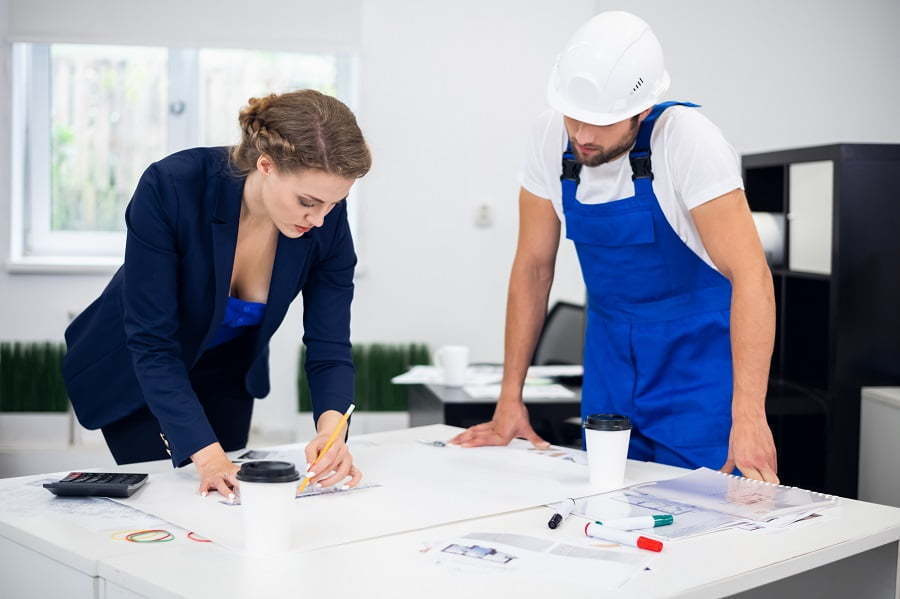 Now that you're fully trained and licensed, it's time to build a business. Be prepared to work hard to grow your business.
Check your financial situation to ensure you have the funds required to get to work. Purchase the necessary supplies, so you're completely prepared. Create connections in the community and network with professionals to find clients and start relationships. Continually produce quality work and promote your contractor business to become a success.
And remember, it's important to start a project out right but it's as equally important to ensure your closeout process is correct as well.
If you're considering becoming a mechanical contractor, evaluate these 4 important factors beforehand to learn how to be a success.
Recap
Liked this article? Here's what you can read next: