Last Updated on
Many people today prefer walk-in showers to traditional ones. This type of shower is not only minimalistic but also very easy to clean. It also feature-full and gives your bathroom a stylish and more modern look and feel. 
Here is what you need to know about walk-in showers, and the pros and cons of investing in one. 
What's Inside?
It's Safer
Traditional showers are known to have a raised platform or a door that one has to step over to enter the shower tray. Although the raised platform may have its benefits, it only increases the risk of tripping over. Walk-in showers, on the other hand, do not have the raised feature. This means you can step inside the shower tray even with your eye closed, and hardly notice a height difference. It is for this reason they are commonly referred to as walk-ins. Although the shower tray might have an elevation, the difference is too small to notice. The almost flat feature of these showers is the key selling point for a walk-in shower, and especially for disabled and elderly users. This type of shower is slowly gaining popularity in many homes today. The room/shower area is designed in such a way that the wet room doesn't require a shower tray. This reduces the risk of tripping hence entirely safe for all. 
Non-Slip and Bacteria Resistant Floors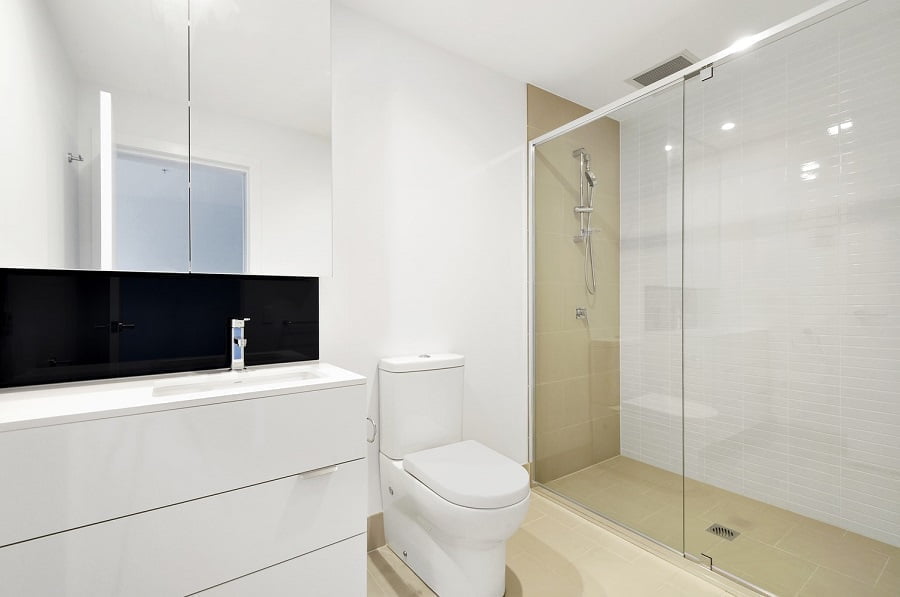 Most walk-in showers feature bacteria resistant and non-slip shower trays and floor. The non-slip floor does just that prevents you from slipping and hurting yourself while in the shower. In addition to this, the non-slip feature also means cleaning the surface is easier too. The risk of having water puddles everywhere in the bathroom is also greatly reduced. Water drains away easily and quickly, leaving the room dry within a matter of minutes. With no water puddles around, you never have to worry about mold or bacteria buildup in the bathroom. This is unlike wet rooms where you'd have to ensure the bathroom is watertight to prevent a leak.
Cost Efficiency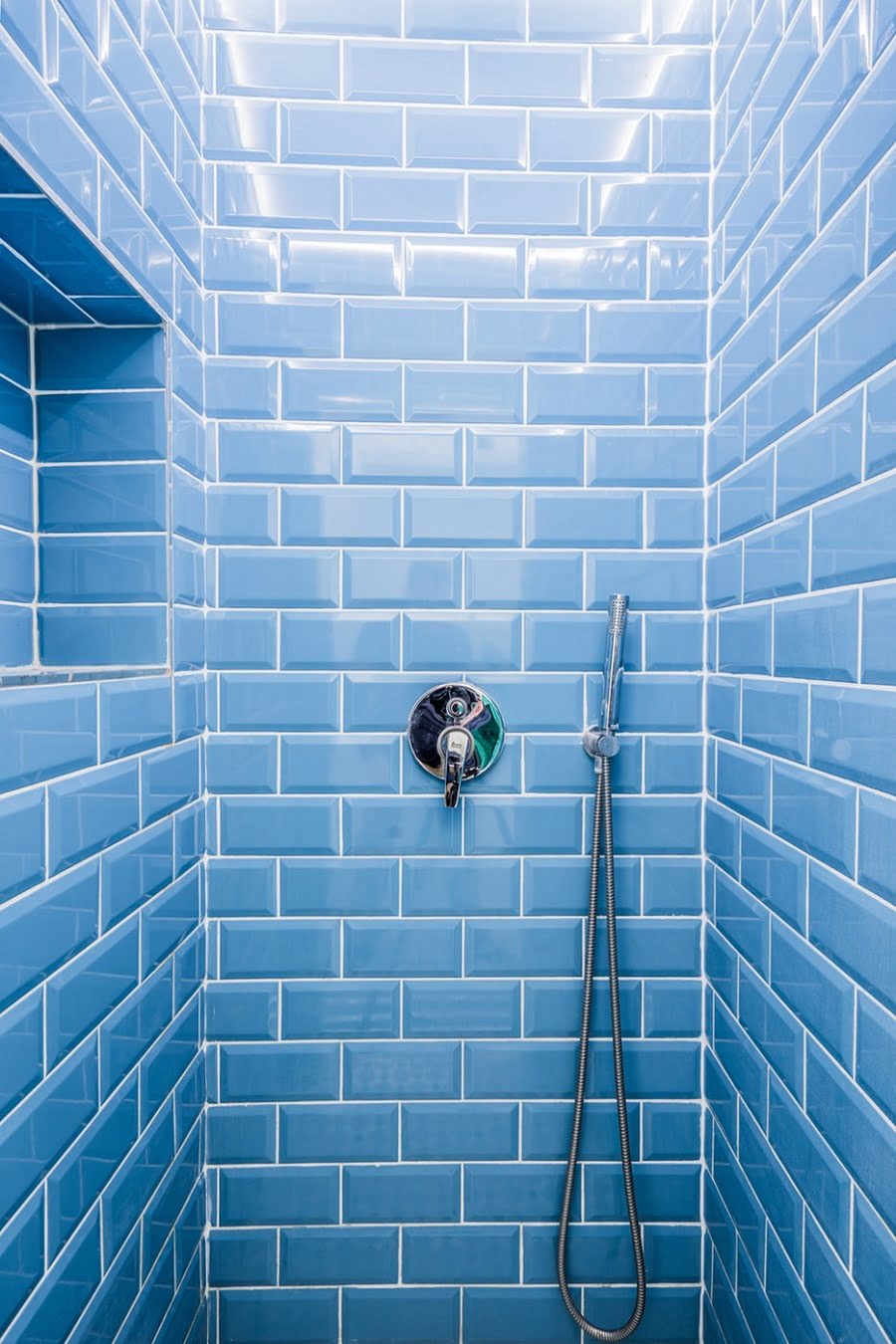 The cost of a walk-in shower is entirely dependent on its size and style, among other features. All factors included, installing a walk-in shower would be much cheaper when compared to installing a similar-sized shower in a full wet room. One of the reasons why is the fact less waterproofing is required in walk-in showers. Lots of waterproofing is required in a full wet room as a measure to prevent leaks into other parts of the room/home.
It Saves You Time
It takes less time to install a walk-in shower. This is unlike installing a wet bathroom room which would take several hours or even days to complete. The installation process is almost similar to installing an enclosure shower. All you need to do is ensure the shower is linked to your waste kit and the bathroom tiles laid perfectly within the shower. You can then secure your shower screens once these are installed. 
Saves Space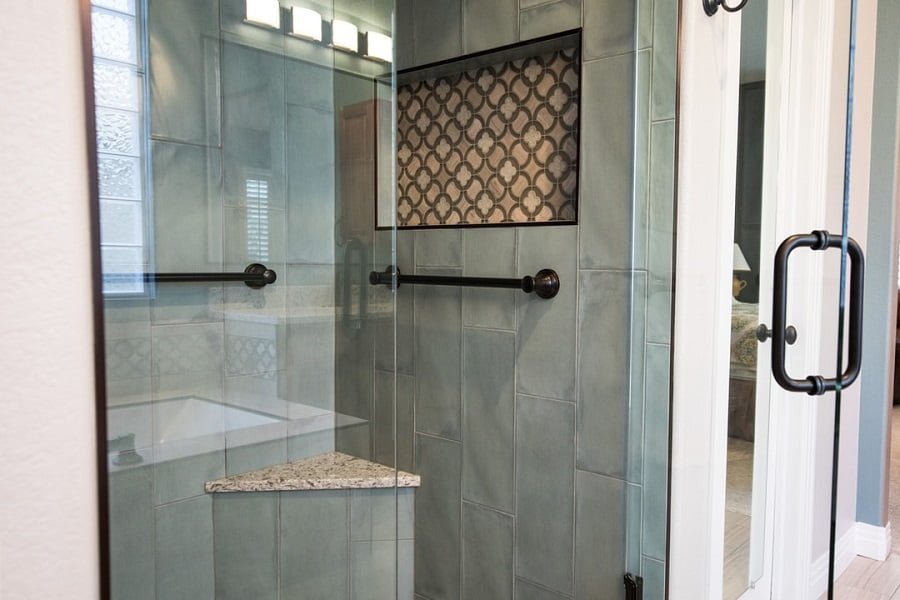 Walk-in showers are an excellent option if working with limited space. The showers can be installed even in the tiniest of bathroom spaces. You also get to have all the space at your disposal considering you don't have to fit a bathtub and other space-hungry items. In addition to this, the glass screens provide an illusion of a larger space. 
The Cons 
Limited Space
This is one of the most significant disadvantages of having a walk-in shower. In the same way, a walk-in shower takes less space; it feels too confined when taking a shower. This means you don't have space to move around or even install cabinets and other storage items. Wet room bathrooms, on the other hand, leave you with lots of space to work with. You can use the extra space to install cabinets, sinks, and anything else to give your bathroom an aesthetic appeal. 
It Is Not the Cheapest Option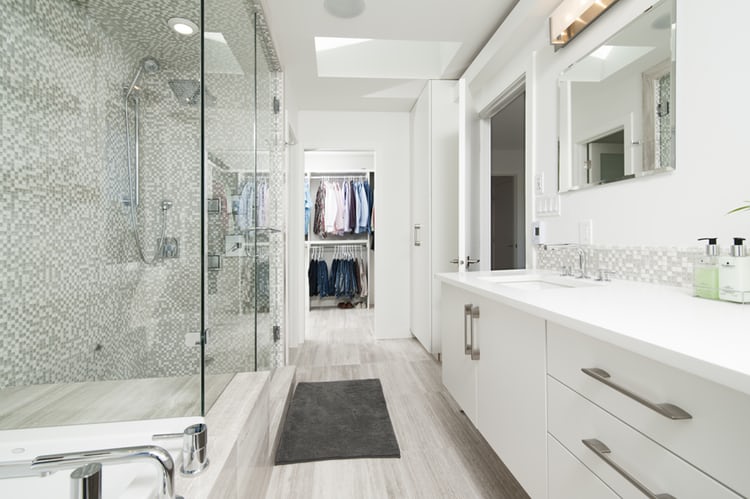 The cost of fitting a walk-in shower is almost the same as going for a traditional enclosure shower. Sticking to a bath/shower setup is also much cheaper and affordable than this kind of setup as well. The bath/shower setup gives you options to choose from soaking in the bath or simply taking a quick shower. All you'd need to separate the two is a screen. The cost of installing a walk-in shower would, therefore, seem unrealistic for some homeowners. 
No Bath
Simply put, a walk-in shower doesn't have enough space to accommodate a bathtub. This is to say; your kids would have to stay on their feet while they shower every day. This doesn't seem convenient considering you too will want to have a relaxing bath at the end of the day. For this reason, it would be much wiser to go for a joint bath/shower set up to fulfill all your needs. Such isn't, however, an option for wet rooms, shower enclosures, and walk-in showers. If space isn't however an issue for you, you can then choose to go with a separate shower unit and a bath unit in the house. 
Conclusion
From the advantages and disadvantages of a walk-in shower outlined above, it is evident that each shower has its ups and downs. Nevertheless, your ideal bathroom or shower would be dependent on what you prefer in the same, and taste. Budget and personal needs should also be considered before making the final decision. 
All in all, a walk-in shower is an excellent option for those with special needs, and particularly for new installations. If looking for an upgrade, this is the option to go for. The minimalistic design of the shower is what appeals to many people today. Walk-in showers are also very easy to clean and give your home a more modern look and feel.
Related reading: