Last updated on October 23, 2023
Here are the top ten most popular home improvements you can take on as you're spending time at home social distancing. Read on!
Home improvements are generally needed in homes as it improves the look of the home, gives comfort, and ensures a safe environment for the occupants of the home. Homes need to be in great conditions for effective living and less cost of maintenance. Renovations of homes have taken a great turn during the pandemic that people from all over the globe were affected.
A list of home improvements includes changes to the outdoor structures, like lawns and garages. It includes general repair, check-ups, and maintenance. With restrictions to movement, travel, and physical events as a measure to prevent the spread of the virus, families were compelled to stay indoors hence the need for these improvements. The percentage of home improvements done during the pandemic increased by up to 5 percent according to statistics.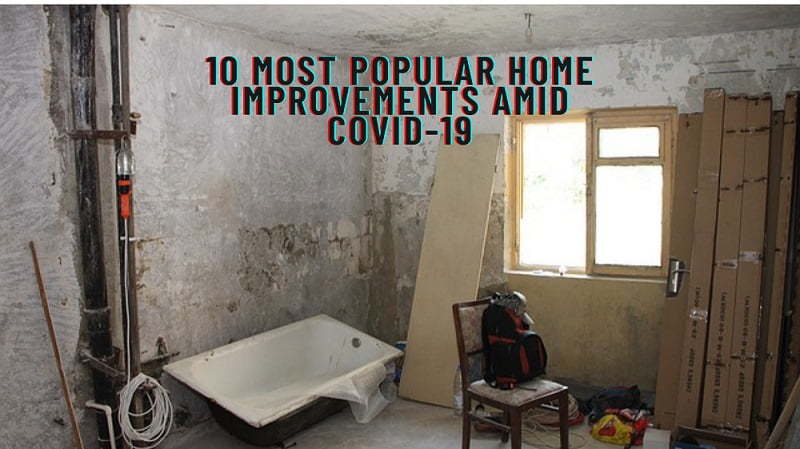 The list below contains the most popular home improvements amid the global pandemic:
Interior Decoration
House interiors are one of the things that attract people to admire houses and find pleasure in living in them. Household statistics show that a lot of homes close to 35 percent invested in changing their interiors during the pandemic.
Research has shown that the nature of the interior helps improve mental health. Hence why it was needed during the pandemic to help individuals due to the restriction and lack of regular mental enhancing activities.
Lock Installations
Security of the home was very important amid the coronavirus pandemic and homes all around the world did major changes on their locks, most importantly entry door lock installations. Lock installations were advised due to the increase in the number of break-ins during the lockdown in parts of the world as the pandemic was raging during the early months of the year.
Bathroom Renovations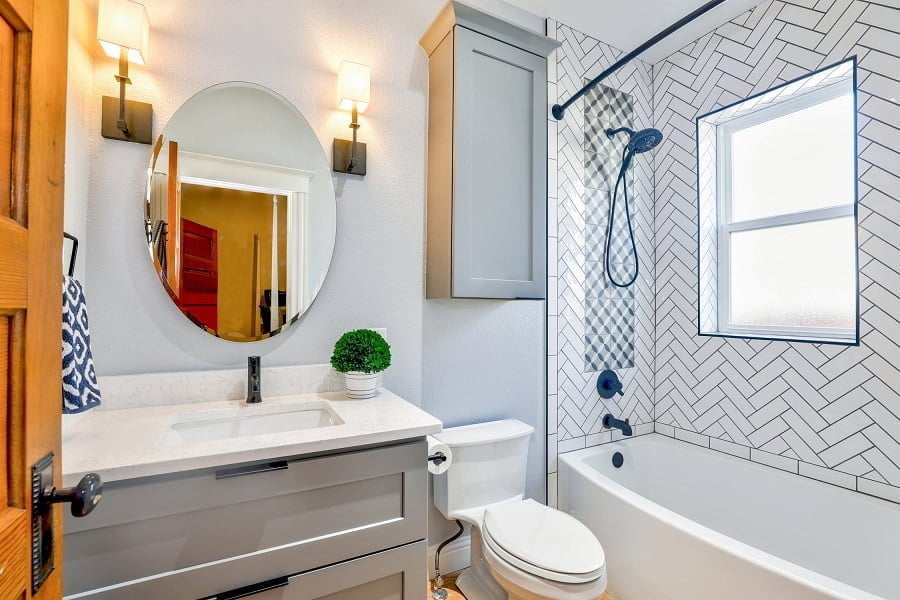 Surprisingly, renovating of home bathrooms made it to this list with a high percentage of 30 percent. Homeowners have a wide range of list of bathroom types to choose from going from basic to exotic choices.
Floor Covering
The flooring of a home is an important innovation that should be checked and maintained constantly. Installation of new floors made it to one of the most popular home improvements by an increase of more than 25 percent.
Changing floor coverings can make the home feel cooler and warmer and also larger or smaller based on the changes made. With the increased number of occupant necessitated as a result of the lockdown, it was no surprise floor covering and renovation was one of the most popular improvements amidst the pandemic.
Landscaping
Modifying the visible features of areas around the home was common during the pandemic. 24 percent of homes around the globe invested in increasing their landscapes. Planting flower beds, shrubs, and flowering trees, creating lawns, driveways, and walkways renovation are major landscaping projects that were embarked on amid COVID-19.
Kitchen Remodeling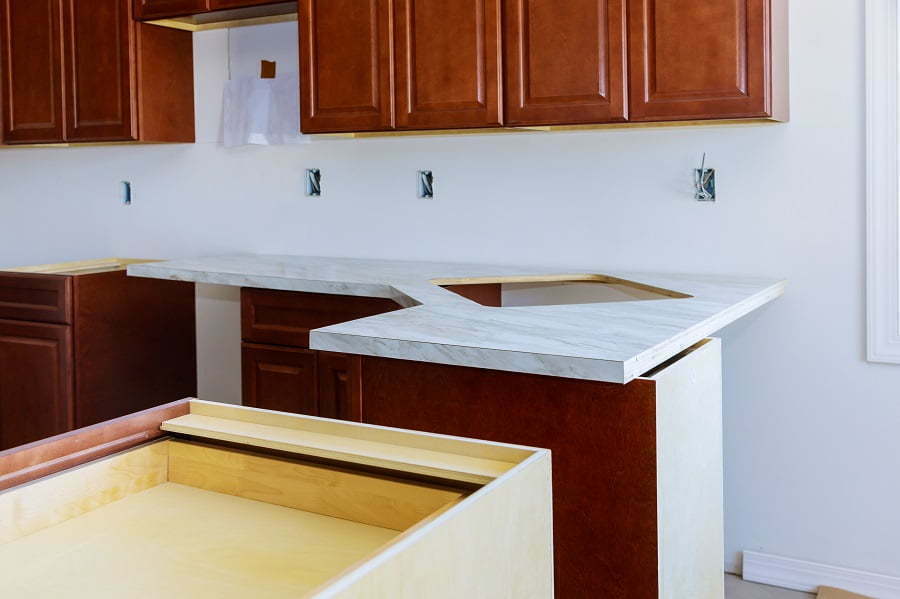 Changing the look of the kitchen of a home is a dream of every home keeper. With the right opportunities presented by the pandemic. Homes that underwent kitchen remodeling projects in 2020 were estimated to be about 20 percent.
Kitchen remodeling gives your kitchen extra space for appliances and includes a layout that is more convenient for food preparations.
Home Gadgets
The purchase of home gadgets made a notable increase because of the restrictions to work and studies confining everyone to their home. Home devices that help in remote working and studying for home. About 19.2 percent of homeowners made purchases of home gadgets such as the installation of CCTVs, a video camera doorbell, home wifi, fancy light bulbs, and smoke detectors in any case of emergency.
Home Painting
Paintings have been said to be a vocation of a high ranking and major homeowners have based on both interiors and exteriors. Doing a painting project yourself is an easy task and consumers have rated Sherwin-Williams as the best brand for both interior and exterior paints. Paintings should however be done with extra care and professional services could be involved.
Roofing
Replacing home roofing placed number 9 on this list because homes that renovated their roofing were about 16.3 percent.
Roofing materials should be strong and durable to avoid continuous replacements. If you're in doubt of materials to use asphalt shingles, according to reports it's one of the best outdoor upgrades for roofing. Changing roofings increases the appearance of the home exteriorly.
Fencing
Adding fences to homes is important for homeowners with the dream to have an outdoor space and privacy from neighbors.
About 16.1 percent of houses have invested in fencing as home improvements during the COVID-19. Building fences sometimes need professionals' hands for the perfect execution of the home upgrade.
Recap
Liked this article? Here's what you can read next: