Last Updated on
Do you want to make one of the best looking succulent gardens in pots? Here are 21 beautiful ideas and DIY crafts that will help you.
Succulents are great, they are easy to maintain, and they make great decor accents even in a garden. Because of that, you can be extra creative in the way you make your succulent gardens in pots. You can use many types of planters from various materials. If you want to add whimsy to your garden, go ahead and use succulents.
So here are 21 ideas and DIY crafts that will inspire you to do all that and more. So check out this list and pick your favorites for the best succulent garden that you can create. Enjoy!
What's Inside?
DIY Seashell Planters for a Succulent Garden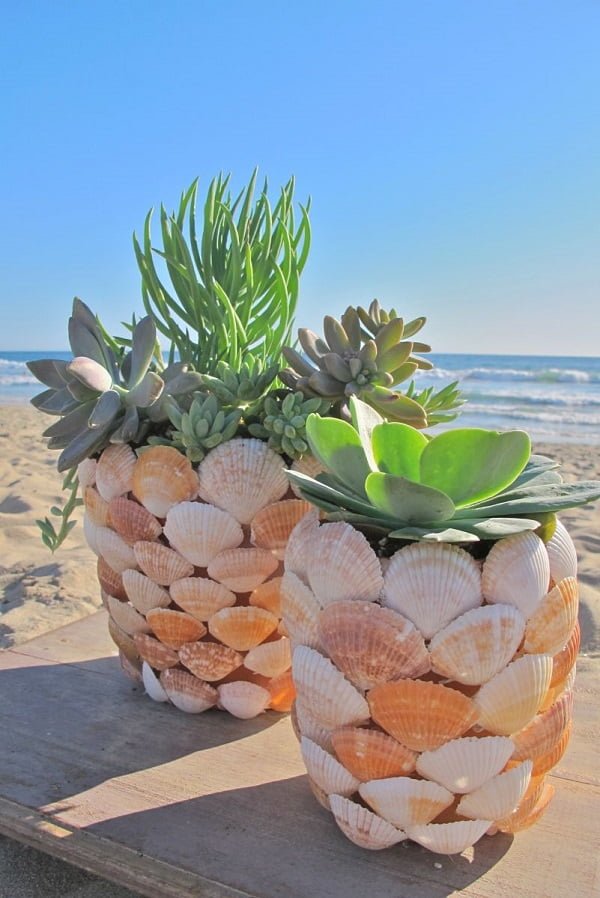 Do you have many seashells from your last trip to the beach? You better do because we have a terrific DIY project for you. Make these whimsical seashell planters for your succulent garden. It will make a great accent.
DIY Succulent Sphere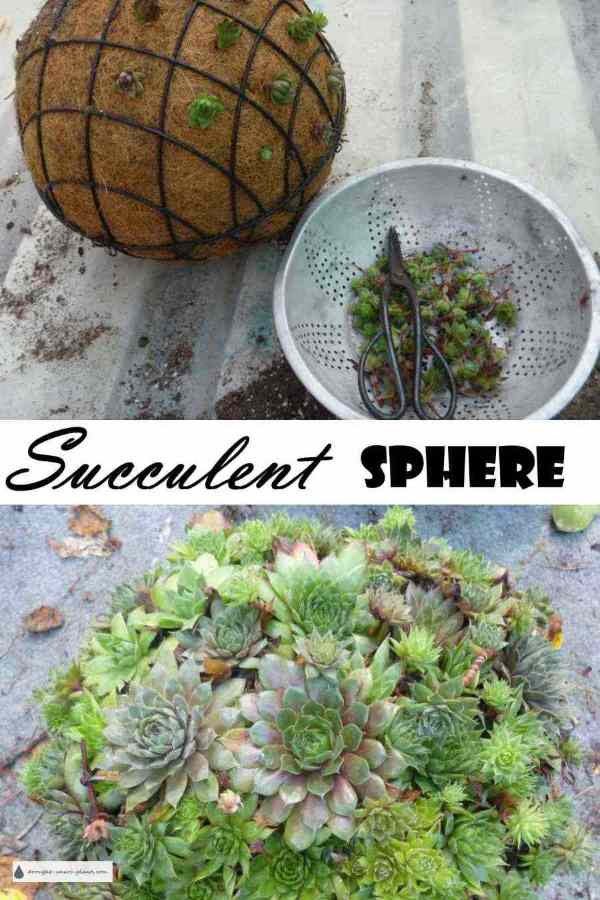 These succulent spheres make a great accent in your garden. They are simple enough to make and maintain. Just follow this tutorial with instructions.
Tube Succulent Planters for Your Garden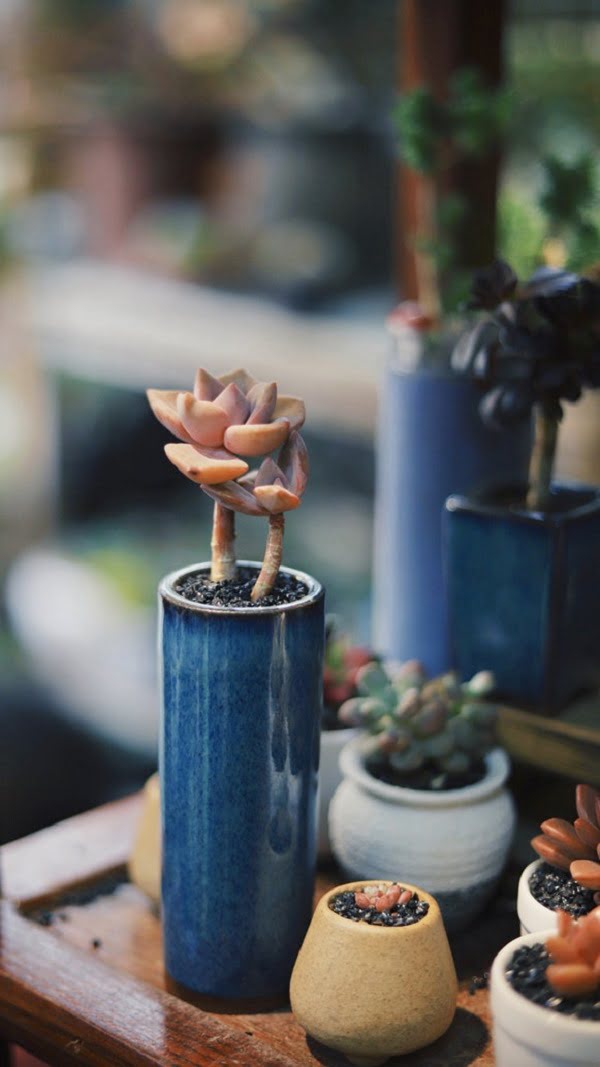 Need more accents for your garden? How about these tube succulent planters from upcycled materials? It's certainly unique.
Rustic Succulent Garden Planter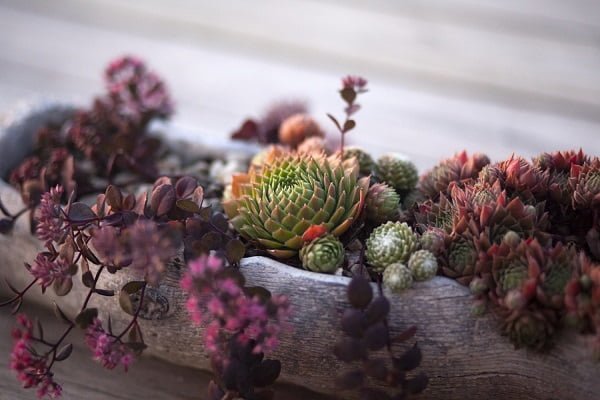 Rustic accents make anything great, including your garden. This succulent planter will make a brilliant accent indoors just as well as outdoors.
Old Shoes Concrete Succulent Garden Planter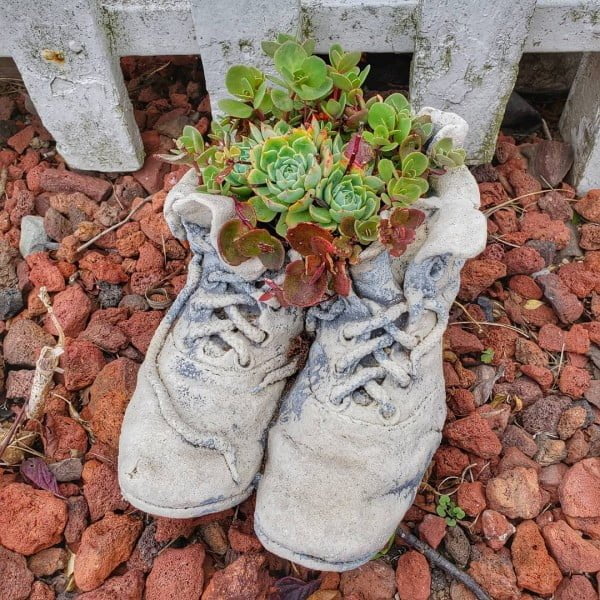 How much more whimsy do you want in your garden? If the answer is, "more." Then this idea of a concrete planter made of old shoes is definitely for you.
Terra Cotta Succulent Garden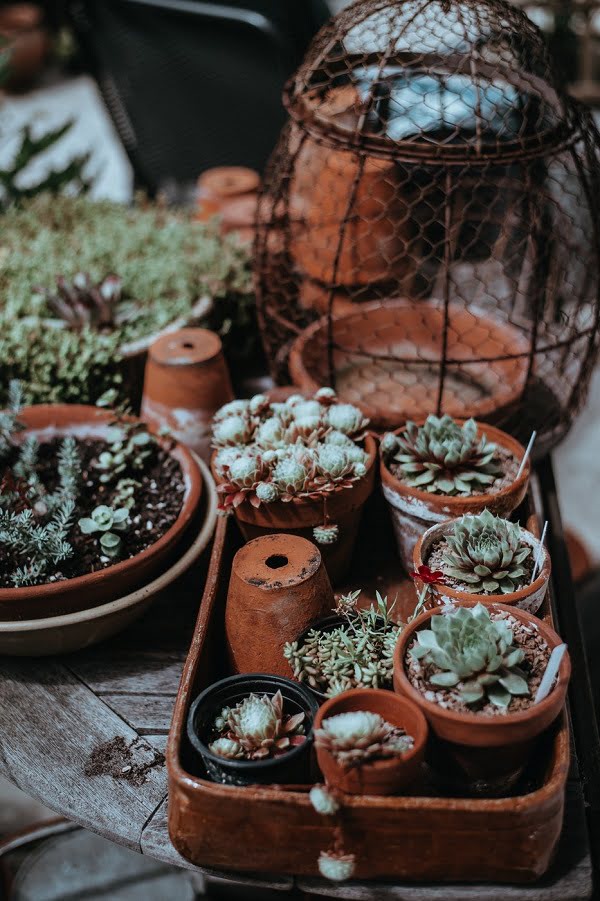 Lovely terracotta pots are always in style. Grow and display your succulent gardens in these pots, whether it is in your home or along your front walkway. It surely is an excellent way to welcome in your guests.
Succulent Garden Circles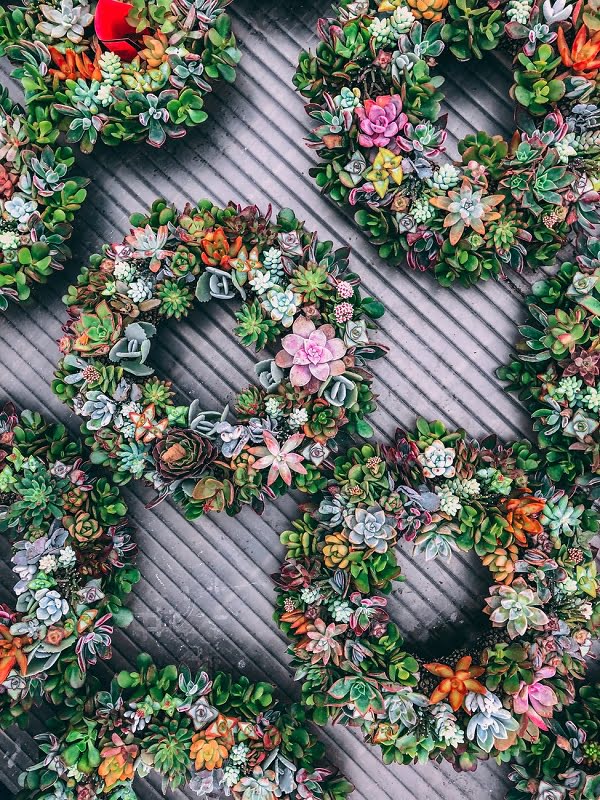 Turn your succulents into a gorgeous wreath for the holiday season. All your guests will love seeing one hanging on your door when they arrive for a party, and you will want to keep it there the entire season!
Succulent Garden Pot with Stones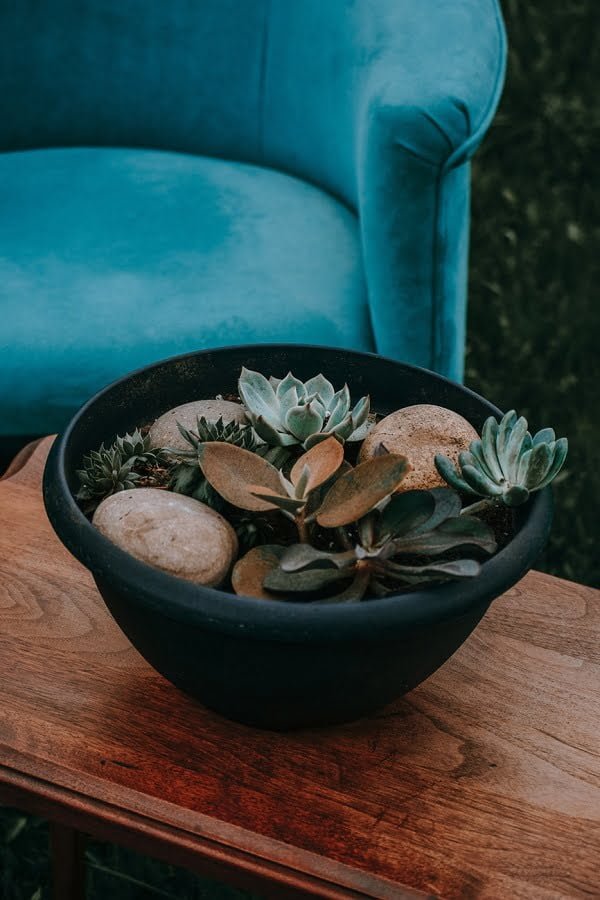 This neutral tone pot contains stones and succulents for a beautiful arrangement. Place it on a coffee table or as a centerpiece to your dining table. It is both calming and attractive for your space.
Succulent Garden in a Shoe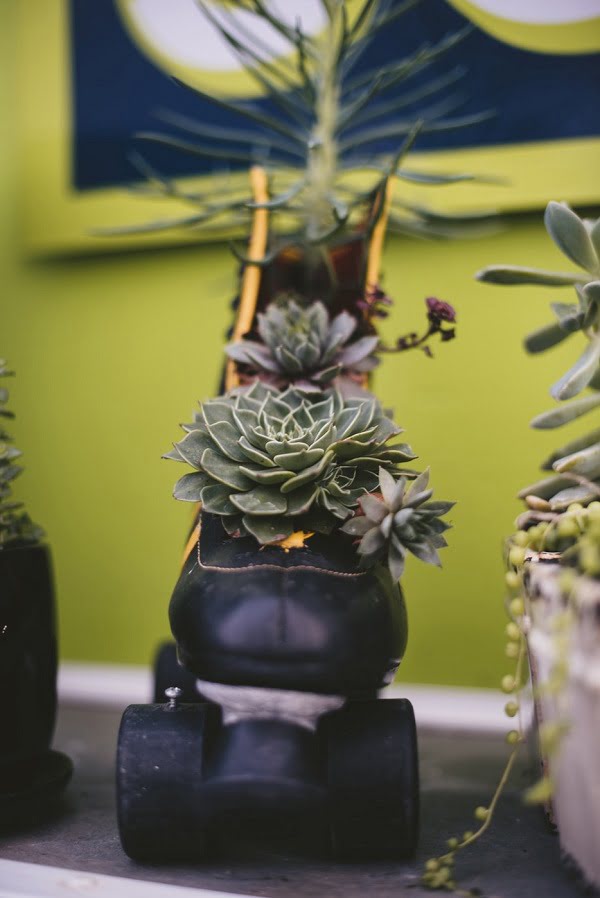 Have a pair (or just one) of roller skates you've long outgrown? This quirky display is excellent for your succulents, whether in your garden or your entryway.
Terrarium Succulent Garden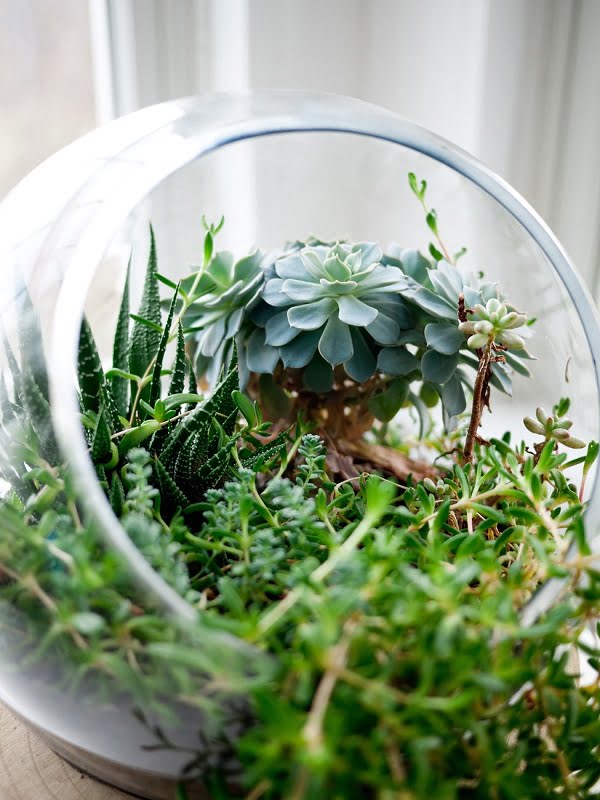 A terrarium container is ideal for placement of your succulents. This way, you can show them off with ease while protecting them from the elements. Consider placing some stones and other natural pieces with them.
Outdoor Succulent Wall Garden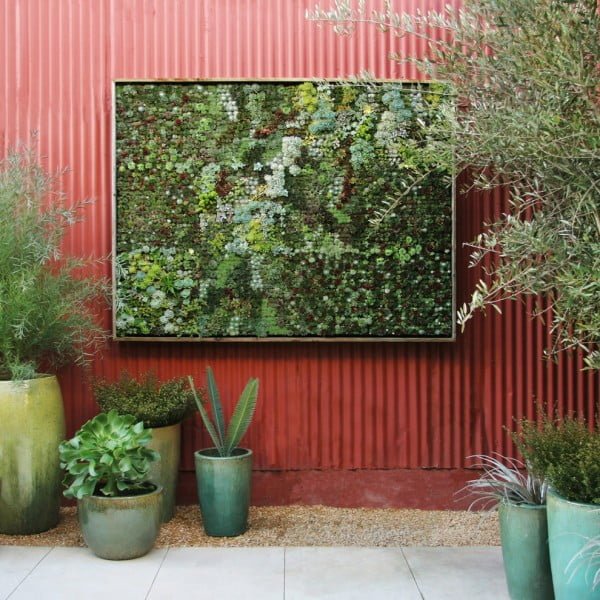 Why not create a living wall garden you place on your living room wall or your home's exterior? This one has been turned into a true artistic masterpiece. Everyone is sure to love your unique style.
Succulent Garden Fence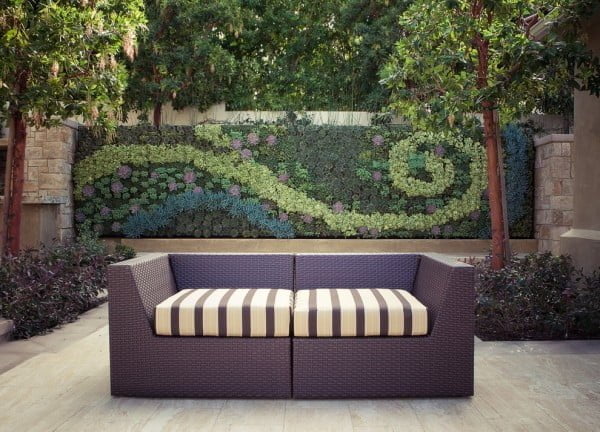 This living wall goodness is an excellent backdrop for outdoor entertainment space. Relax and zone out as you look at this stylish hanging garden. Think about what you want to convey when you choose the frame color and material.
Suspended Wall Succulent Garden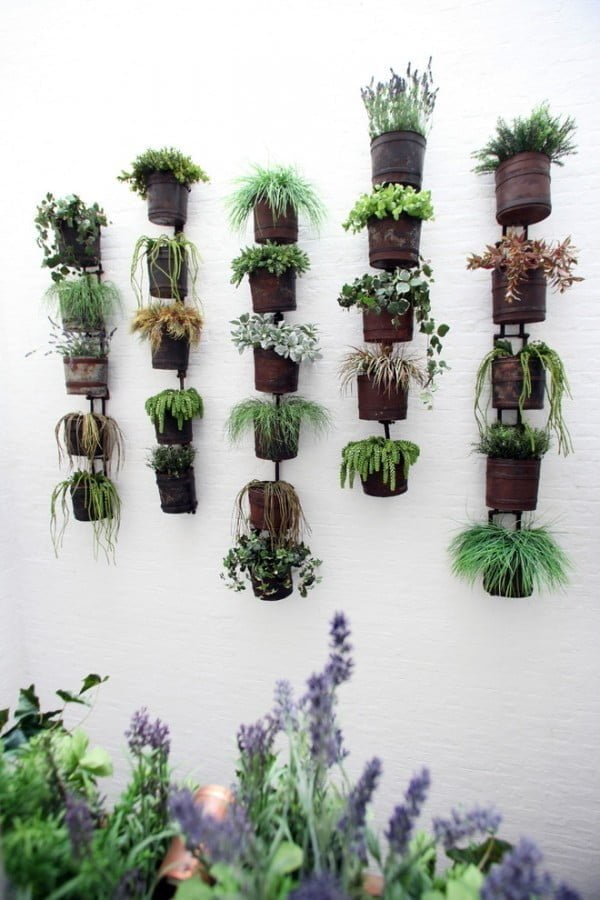 Hang up your succulent gardens in matching or complementary pots or containers. They look great when placed in a specific pattern on an outdoor wall.
Cinder Block Succulent Garden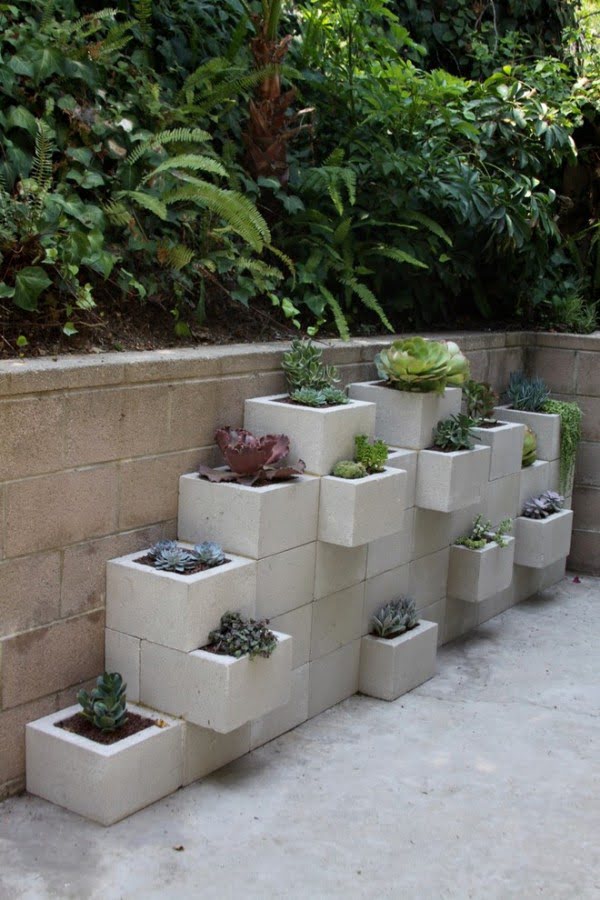 Do you have some concrete blocks just lying around? If so, consider using them for your succulents. You would do well to match them to your overall theme or a few accent pieces in your yard.
Christmas Tree Succulent Planter Ornament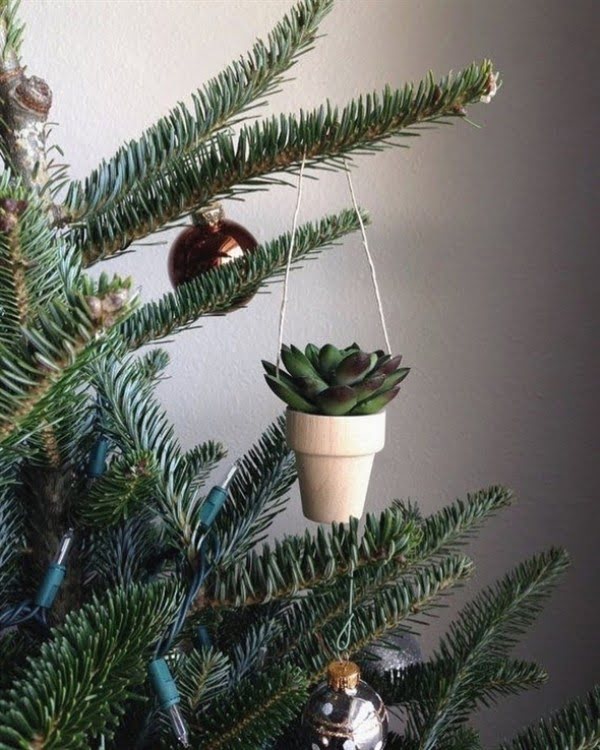 When the holiday season rolls around, why not have some ornaments ready for your tree? Some hints of nature are beautiful, like this succulent garden decor.
Fishbowl Succulent Garden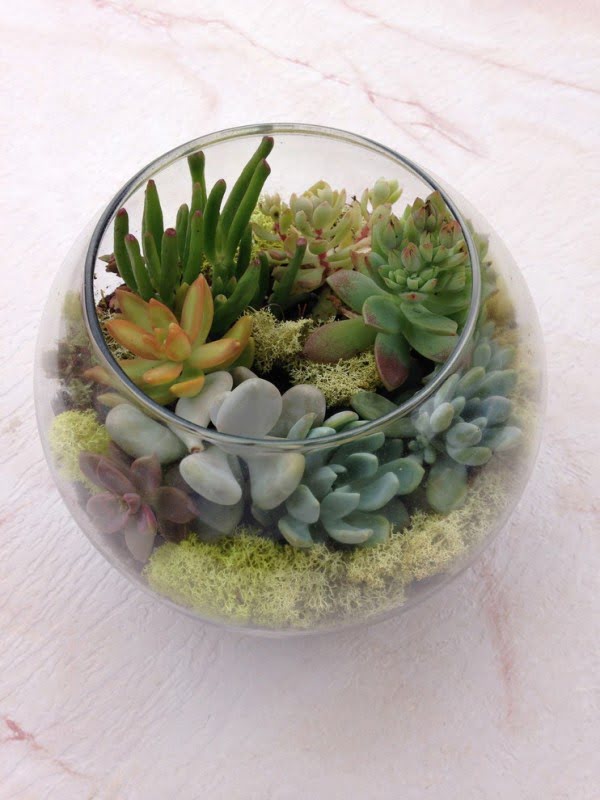 Create a biome of complementary colors and styles with this succulent garden in a terrarium. Include it in your home decor, on your coffee table or a front hallway standee.
Succulent Garden Statement Wall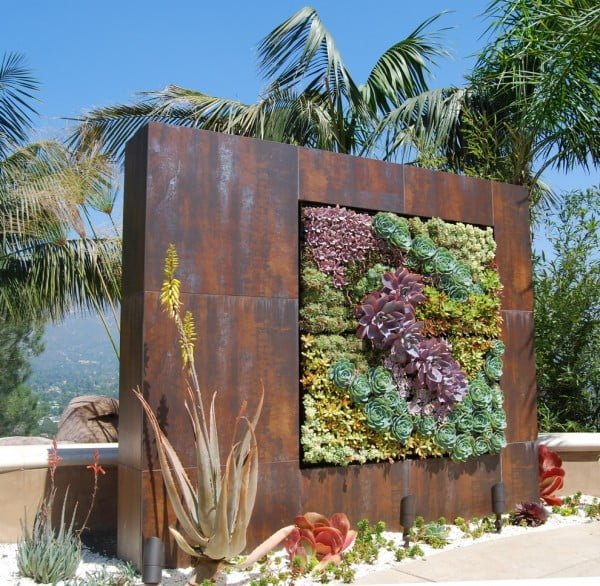 This living wall art goes above and beyond, with its irrigation system. Put together the system to keep your maintenance of the succulents to a minimum.
Rustic Tin Can Succulent Garden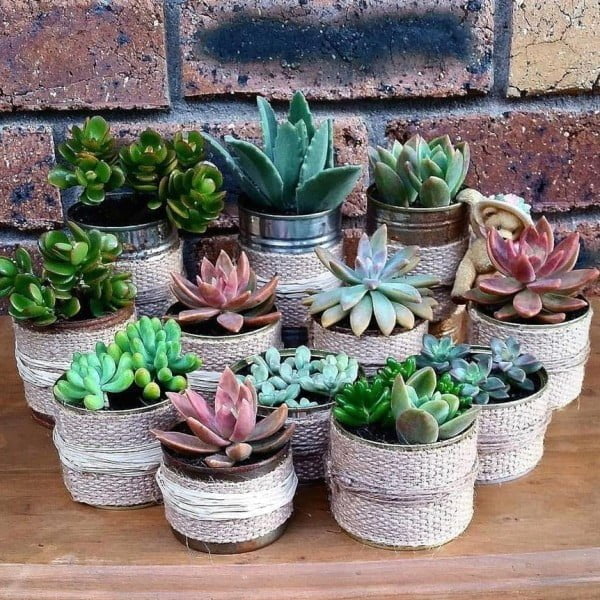 Regardless of what type of succulents you have, they will look fantastic in neutral tone containers in front of a brick wall. You might mix up different colors of plants for a nice effect.
Indoor Succulent Centerpiece Garden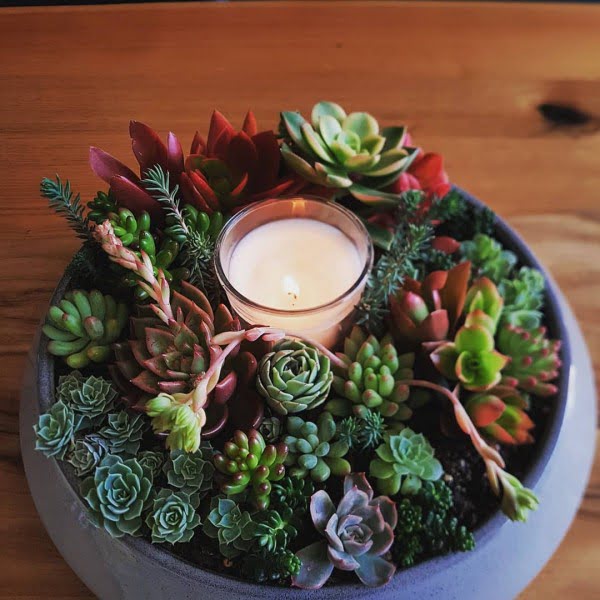 Put together an arrangement of succulents in different sizes and hues in a round container. For a holiday centerpiece, you also can put in a candle for some ambiance for your family or a holiday party.
Old Car Succulent Garden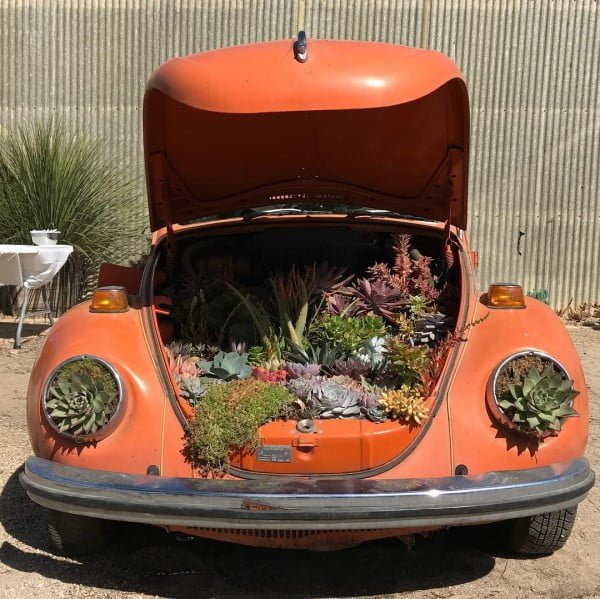 Got an old car on your property that you don't plan on driving? Display your succulents inside an open trunk space for a nice change of scenery.
Living Succulent Vertical Wall Garden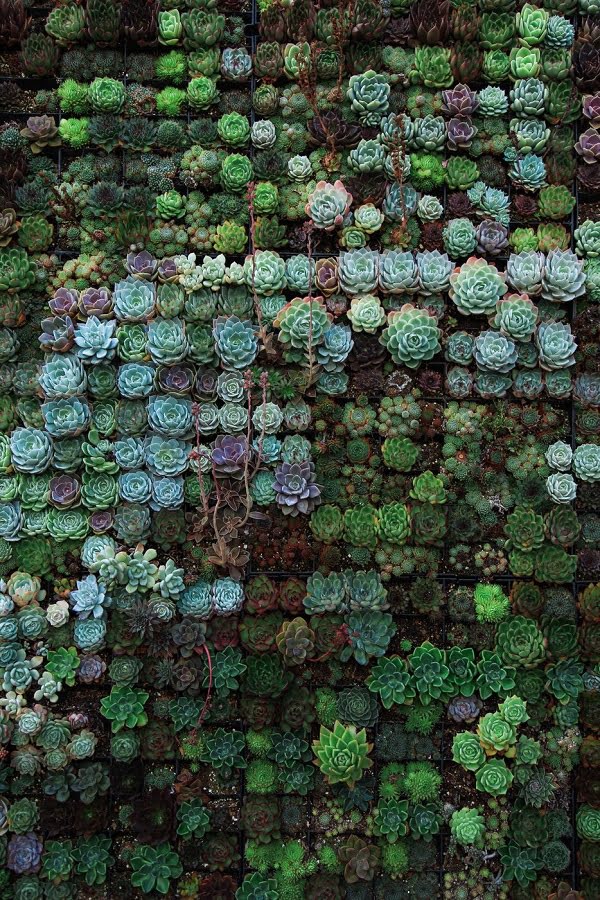 Living plant walls are all the rage, and you can have one too. Succulents are perhaps the best idea for such a wall because they are easy to maintain. This beautiful succulent wall is a terrific idea.
Related reading: