Last Updated on
Are you looking for rustic wood ideas to decorate your home? Here are the best projects that will make your home feel cozy.
We like hardwood floor as much as the next guy because it's a timeless classic that will always look warm and classy. However, there's no reason why wood should only be used on the floors. That's what this new trend is all about. We're taking the raw wood and creating accents all around the house.
This way, we create unique rustic accents that add character to basic architecture, warm up any room and make your home a cozy place. The new take on wood in design is to have it everywhere we see fit – from accents walls and tabletops to vanities, mirrors and even light fixtures, not forgetting the hardwood floor. Because for as many new ways we can find for using wood creatively, there's always a place for its inherent beauty (Kelly Wearstler).
Bedroom Accent Wall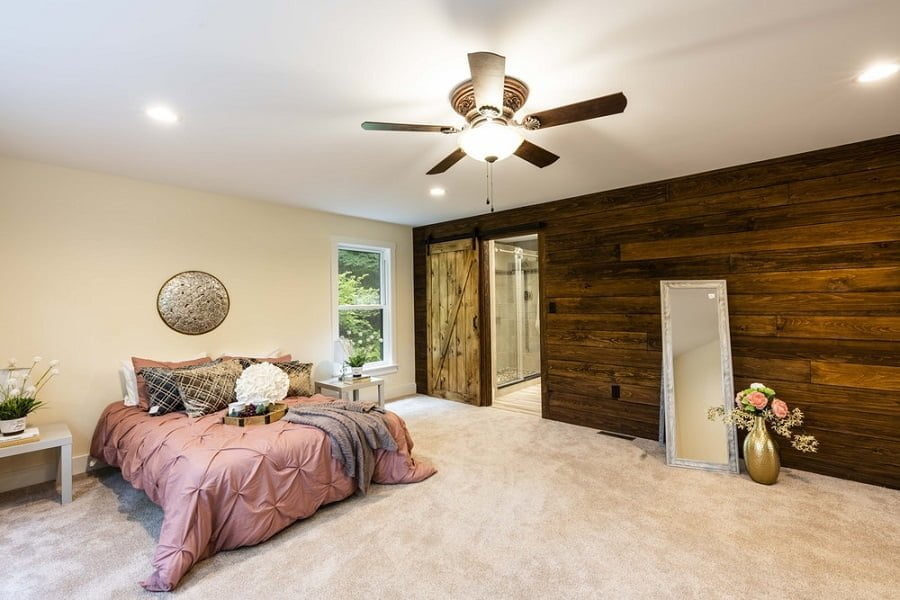 Wood tile creates a cozy rustic feel as an accent, as well as the focal point of the room. The combination of wooden wall, floor, and bed frame enables the design to maintain rustic feel throughout.
Kitchen Backsplash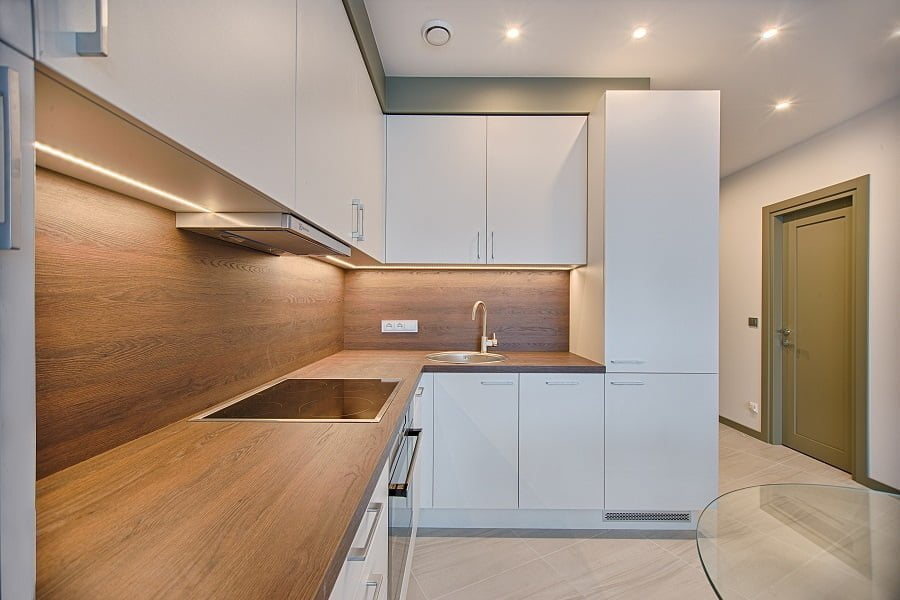 Kitchen backsplash is one of the best ways to showcase a statement accent in room decor. It oozes rustic warmth and creates a lot of decor interest. What a great home decor project it is.
Wood Tile Shower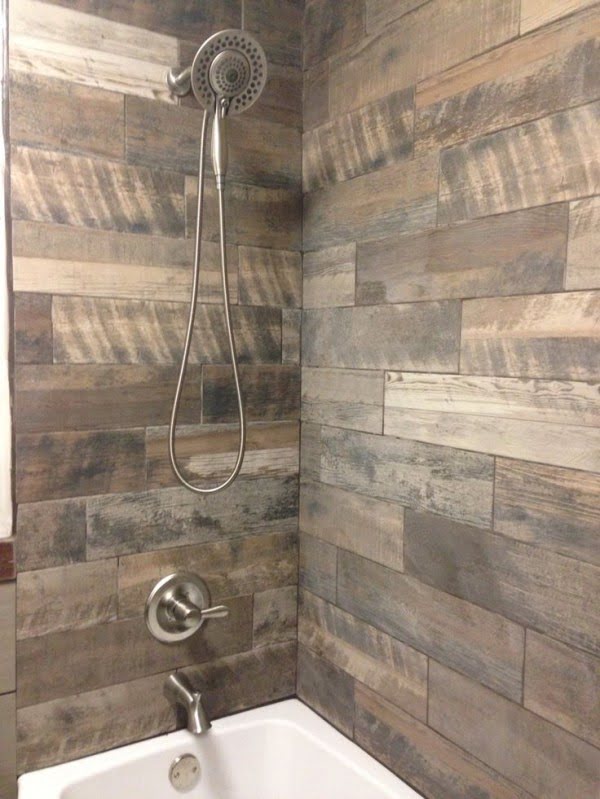 Many people have shown interest in wood tiled shower walls, and we can see why. Rustic accents are being embraced in modern interior design wholeheartedly, and there's no better way to make a house look like a home. A rustic bathroom is a great way to surprise your guests as well.
Reclaimed Wood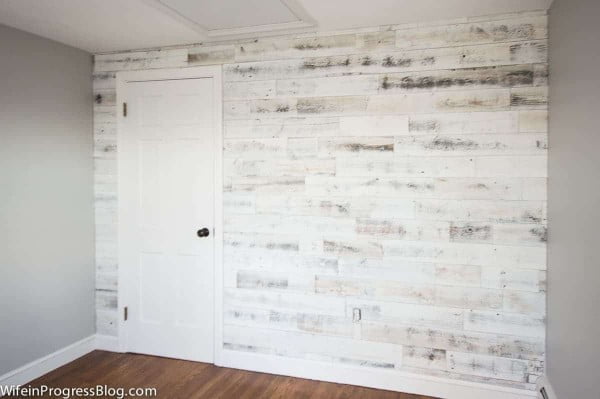 Reclaimed wood comes with the notion of recycling and contributing to making our planet cleaner. But that's not the main reason why this accent wall looks so great. It's about the shabby chic look that weathered wood creates and the warmth of the pattern.
Wall Art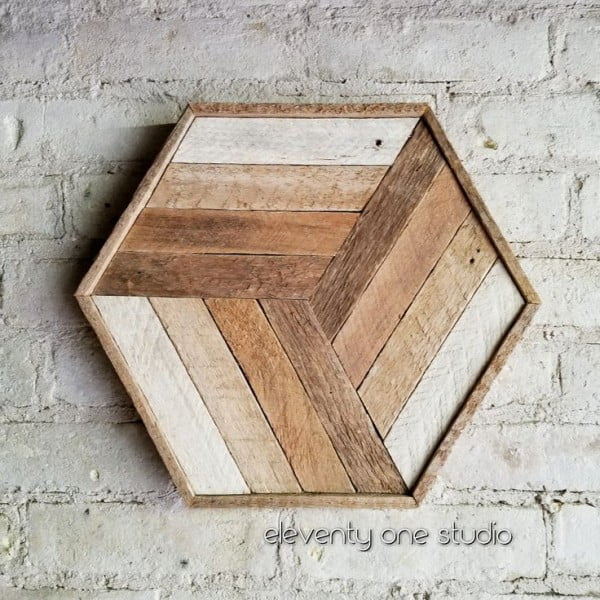 While accent walls are imposing you may not necessarily want to get involved in remodeling your home. If you still wish to use small rustic accents with wood tile in your decor, try wall art.
Wood Countertops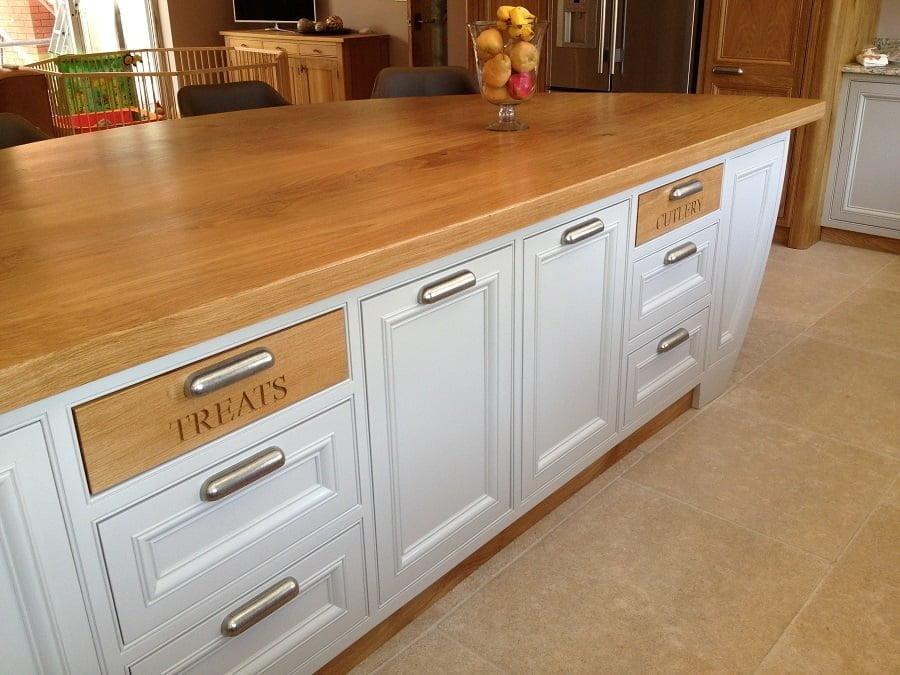 Wooden countertops are popular for their texture, color, and durability, but there's no reason why entire counters or cabinets wouldn't benefit from wood tile pattern. It's a great accent in the kitchen, and you can even do it yourself.
Reclaimed Wood Floor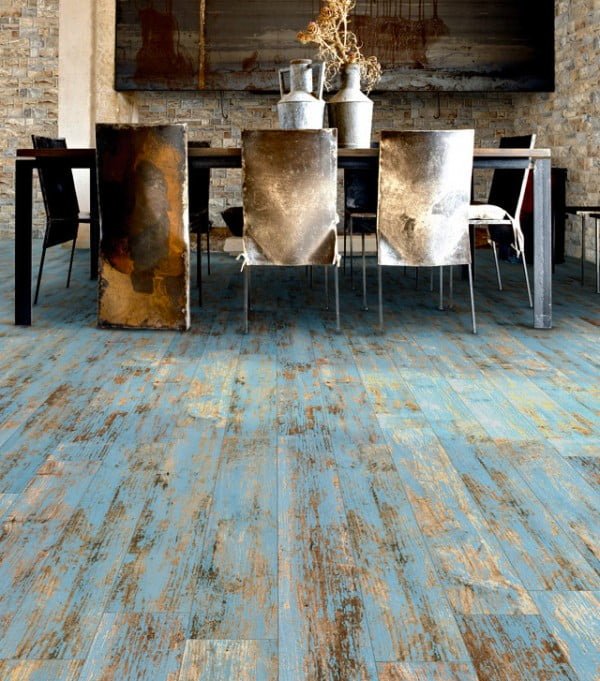 Hardwood floors may be classic, but we can be creative with them as well. The weathered shabby chic look of reclaimed wood gives this floor an exquisite look to crave for.
Tile Countertop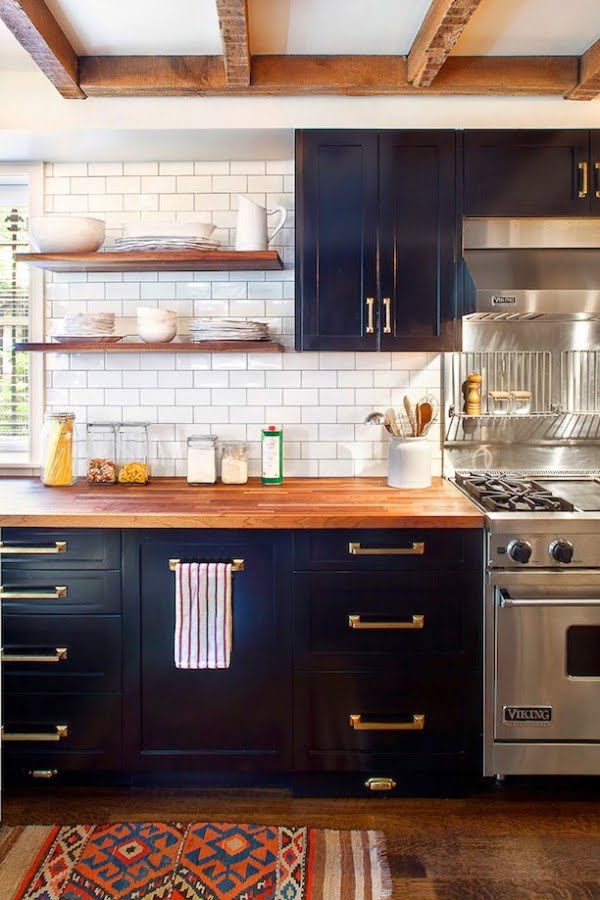 Wooden countertops are popular for their durability and texture so we can experiment with tile here as well. There are many wood tile patterns to create a unique rustic kitchen decor accent.
Herringbone Tabletop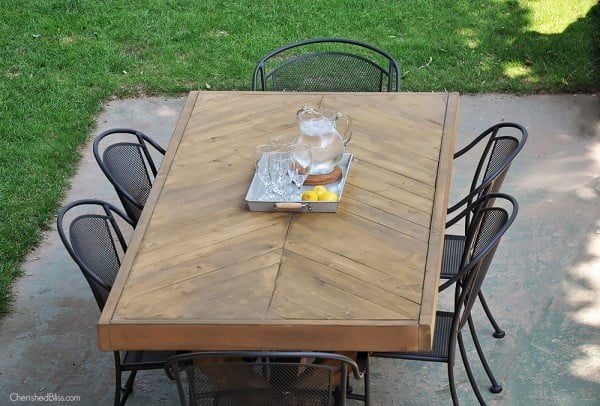 For a different take on wooden tabletops try a herringbone pattern. While it's more often used on wood floors and accent walls, a tabletop benefits significantly from this decor statement.
Reclaimed Wood Tabletop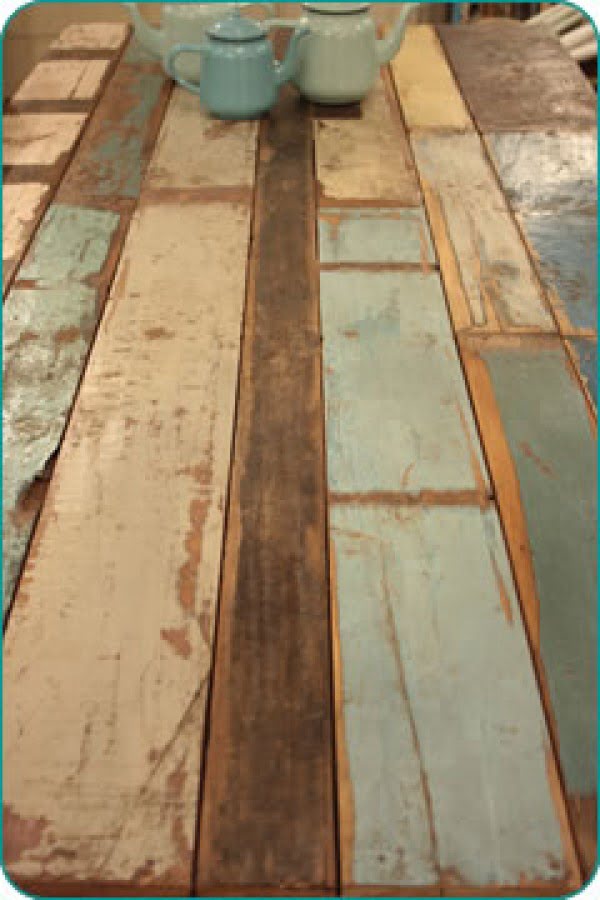 Reclaimed wood, again, is perfectly used to create beautiful rustic tabletops. Any rustic decor will benefit from this shabby chic look.
TV Accent Wall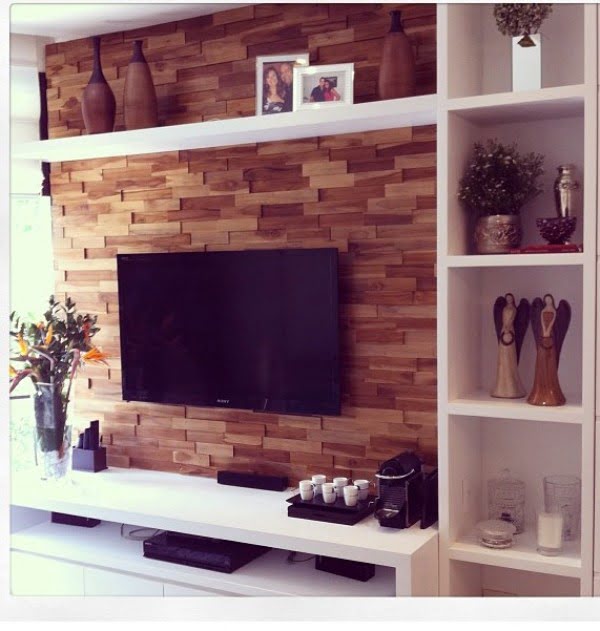 Decorating around the TV can be as challenging as it is fun. We don't want to make a TV the focal point of the room because that's just boring. So instead, we can create an accent wall with wood tile that looks great.
Wood Tile Ceiling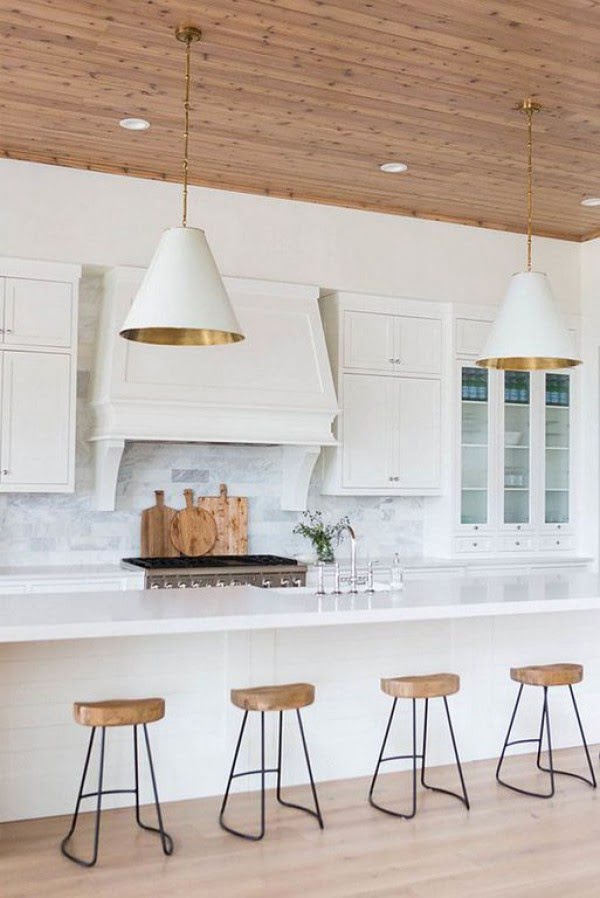 Let's not forget the ceiling and keep in mind that it can benefit from a rustic design as well. Reclaimed wood tiling adds a lot of depth to this kitchen design without making space look small.
And of course, ceiling beams are still very much in vogue and we observe designers using them for their architectural value again and again.
Open Shelving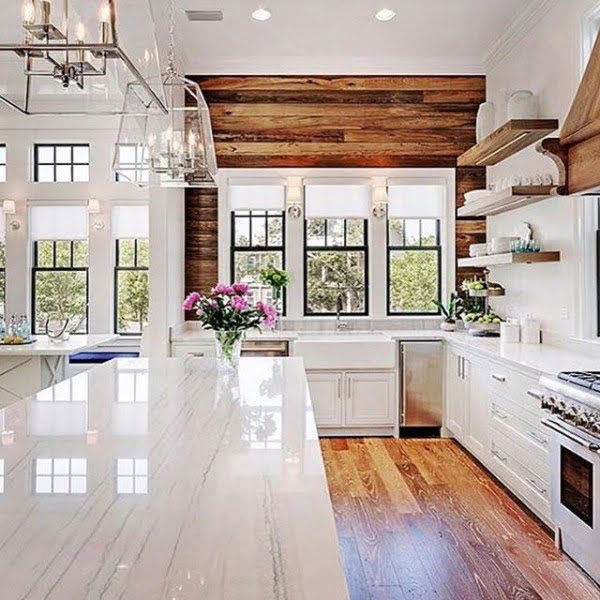 If used together with open wooden shelving, accent wood tile walls extend the rustic decor statement to the white walls. It's a lot more exciting option than leaving empty walls or using closed cabinets.
Wood Tile Vanity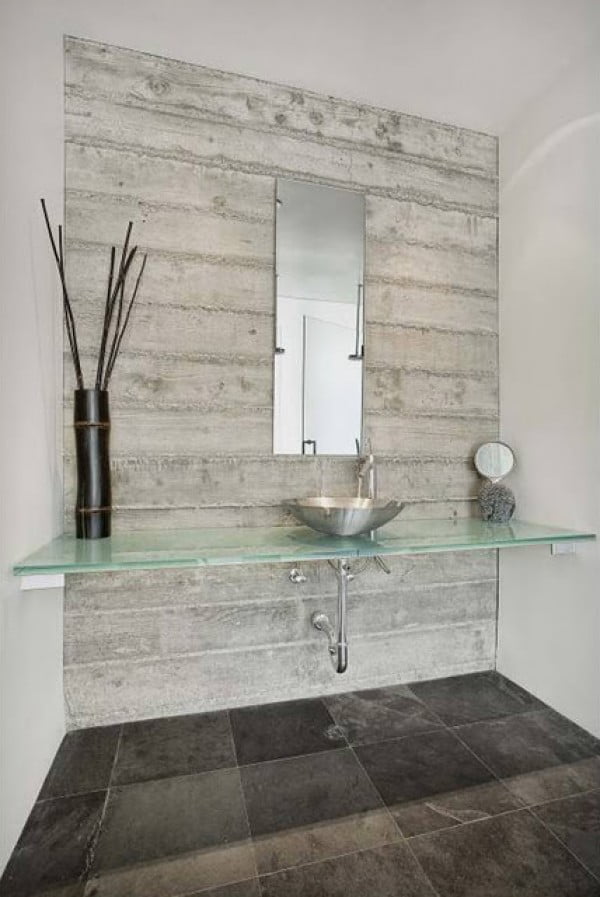 Vanity is another place where we can use wood tile accents successfully. Just like the shower, a rustic accent wall makes the bathroom a lot more interesting.
Reclaimed Wood Mirror Frame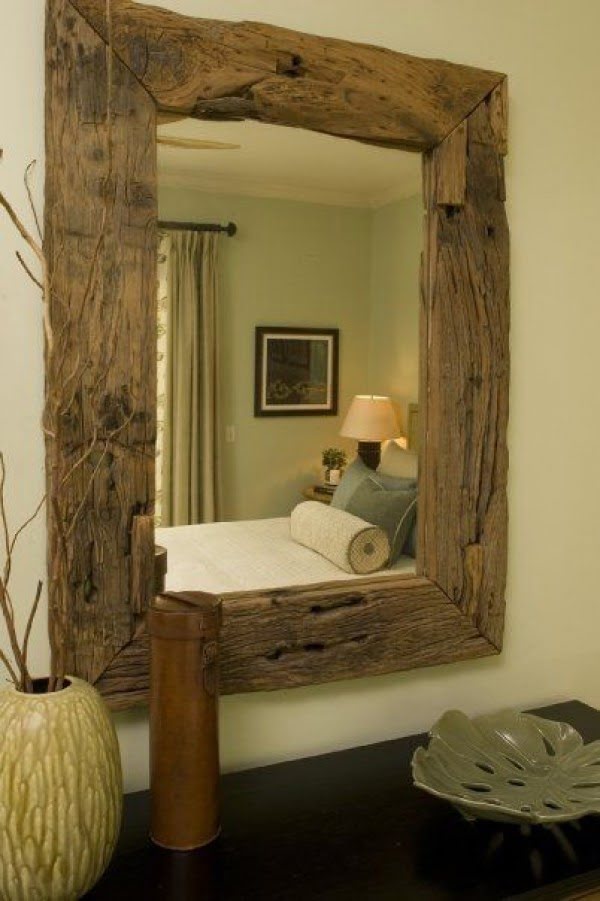 Another small rustic accent where wood tile can be used is the mirror frame. Reclaimed wood makes a natural pattern in this design.
Wood Block Lamps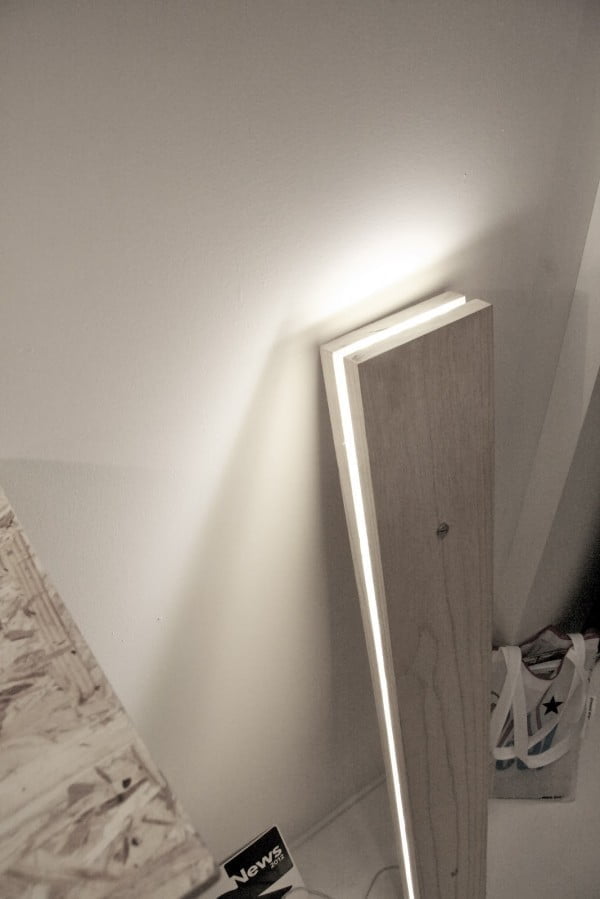 And finally, even light fixtures can benefit from a wood tile look. These wood blocks used for the lamps create architectural interest while making a rustic decor statement.
Related reading: