Last Updated on
Are you looking for some quick decor ideas that will allow you to revamp your home in less than 24 hours? This is the list of ideas you need to have handy.
Not all home decor projects have to take a lot of thought, planning, and time. Sometimes you can make quick and small changes that take no more than 24 hours, but they have a meaningful impact. So if you have a day off work and you feel like prettifying your home, you'll need a few ideas to try something new.
We've made a list of quick and easy ways how you can revamp your home decor overnight. Make your free time at home count.
What's Inside?
Let More Light In
Retire the drapes and let more light into your home. Sheers come in color too, and you can dress up the windows while obstructing as little light as possible.
Bring New Seating Inside and Out
With spring already here and the weather getting warmer, you'll want to gather your guests outside, so make sure you have enough seating. Chinese garden stools make very versatile seating and can be used anywhere inside your house as well as outside.
Bring Fresh Flowers and Branches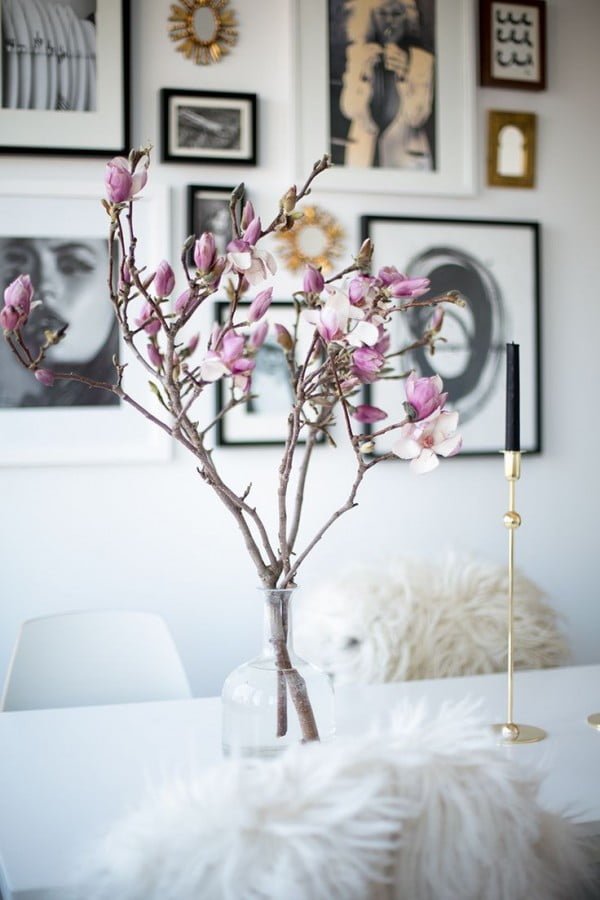 A new season requires fresh seasonal decorating. Bringing fresh flowers or blossoming branches to your home will help you with that.
Make Switches
Bring a side table to the bathroom and move the nightstand to the living room. Switch pictures between rooms, or change around the frames. Small switches like these can bring a completely different look to your home decor.
Move Seating Away from the Walls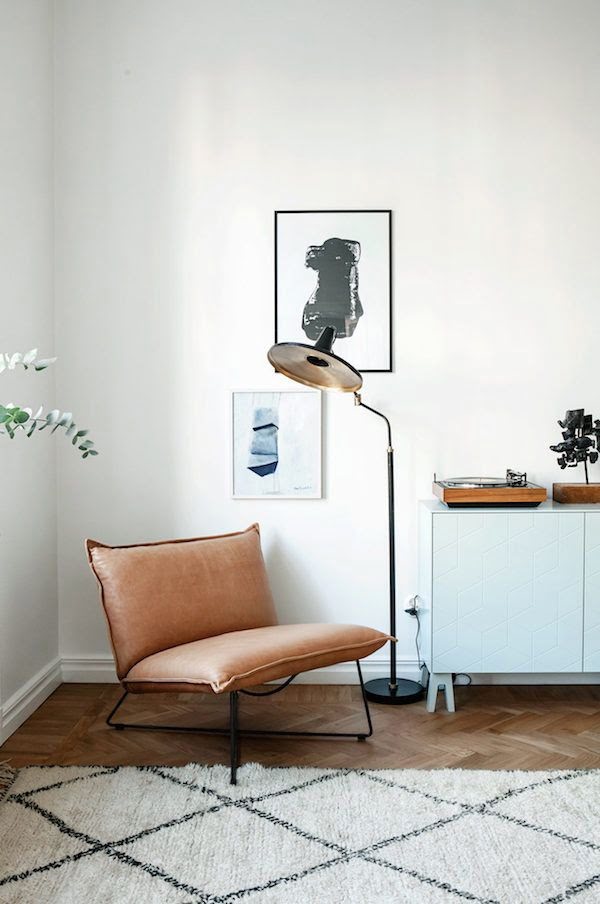 Try moving the chairs or the couch away from the walls, even if just a few inches. Experiment with a slightly different layout and flow – it makes a difference.
Get Rid of Something
Over time your home gets cluttered as you bring new things home. Get rid of something you haven't been using for a while to free up the room and open the space up.
Get a New Rug
A new rug is one of the most impactful decor pieces, and it's straightforward to add or replace. Try a new, perhaps fancy, pattern to bring a room together in a different way.
Get a New Lamp
It's a fair guess to make that your home is missing some layered lighting. Get a new table lamp to add a new layer and improve the decor.
New Baskets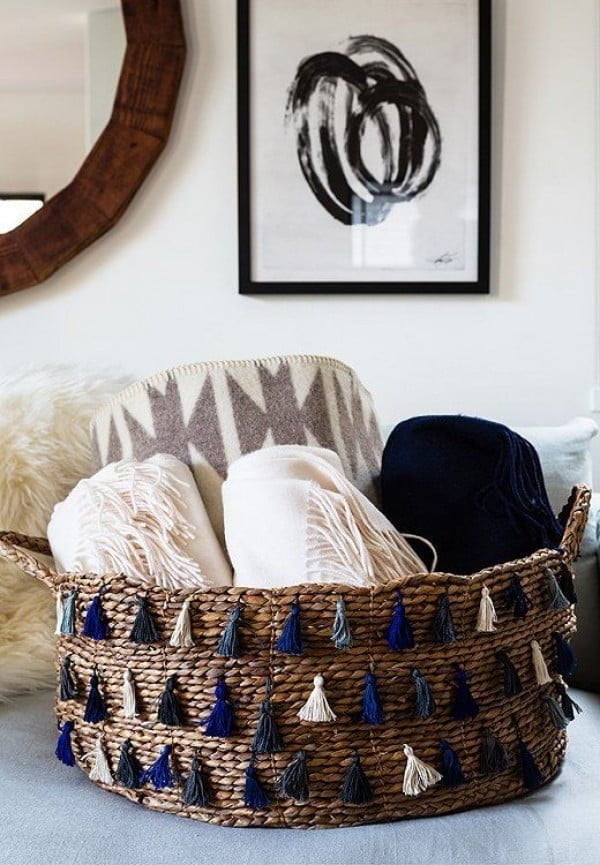 Get some unique, attractive baskets, especially if you down own any yet. They will help you hide the clutter and organize with the aesthetic home decor in mind.
Create a New Table Top Vignette
Be it a coffee table or a dining table, create a new vignette or a centerpiece for a fresh look.
Mix and Match Bedding
It may be the time to refresh your bedding, so experiment with different and new patterns and colors.
Add an Antique Piece to the Bathroom
Antique vintage touches make great accents, so try one in the bathroom this time. It can be a mirror frame, a lamp, or even a soap dispenser, whatever it is, experiment with the vintage look.
Hang Plates on the Wall
Do you own any beautiful plates? Why not hang them for display on a wall? Check out your local thrift store for some fascinating finds too.
Experiment with Wallpaper Fragments
While wallpaper is committing and takes planning as well as a lot of time to do, experimenting with fragments of it is a quick and easy way to add pattern to your decor. Try framing a patch of wallpaper, or add a piece on a wall behind a mirror.
Add Pops of Color to Open Shelves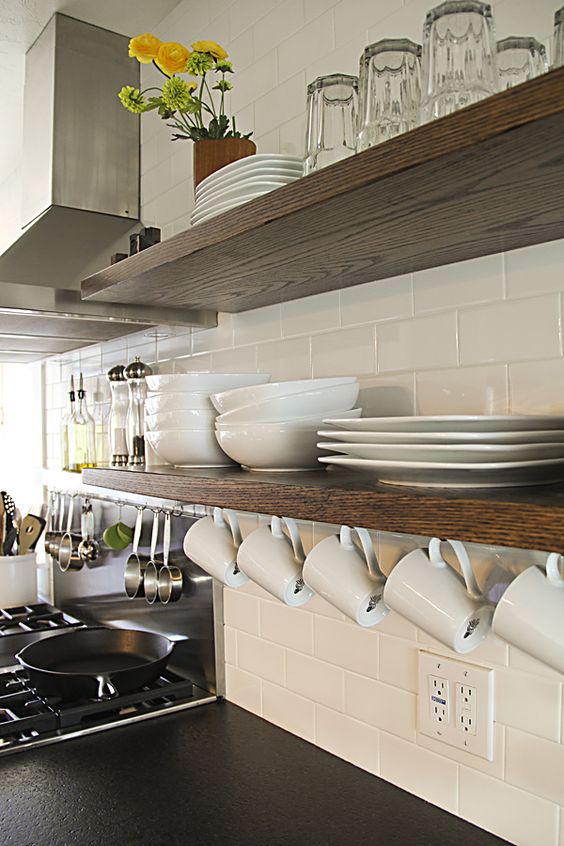 If you have open shelves in the kitchen or any other room, make use of them to add pops of color for an accent. Open shelves are great in making space look bigger or creating displays, but make sure you make them noticeable by adding flowers, bright color mugs, and dishes.
Brass Frame Mirrors
The brass finish makes a classy accent on its own, but it's especially useful when used as a mirror frame.
Choose One Focal Point
One of the keys to classy decor is subtlety and sophistication. So don't make different decor pieces fight from attention, choose one clear focal point, and decorate around it. It can be a chandelier, a piece of furniture or wall art, whatever it is make sure you feature it.
Classy Storage
Clutter breaks the classy spell, so you have to make sure to put things away and keep the place tidy as much as possible. Choose storage baskets, chest, and boxes that have a metallic finish or vintage look. A lacquered tray can be a great choice as a catch-all for useful small things.
Hide the Cords and Wires
Go wireless whenever possible and hide the cords away by building hidden charging stations in drawers, or using wall art to hide TV cords.
Knit Blankets and Laces
Knit blankets and laces in neutral colors, such as white or light gray, add a classy touch to the bedroom.
Faux Fur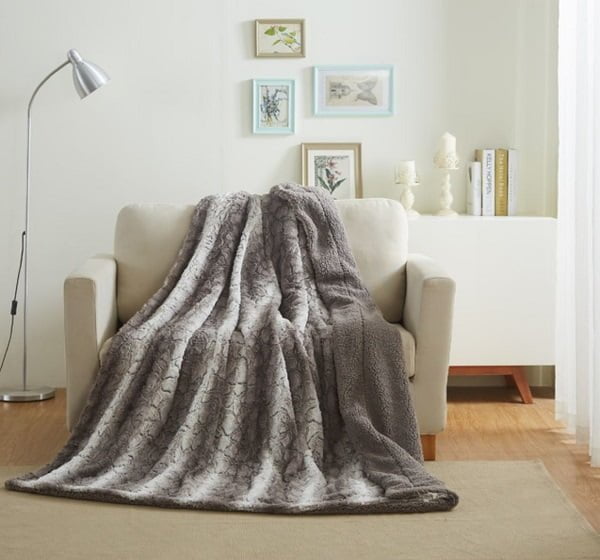 A single faux fur throw blanket or a rug will have a warm but classy effect.
A Touch of Glitter
Just adding a throw pillow with a mild touch of glitter can have a classy accent.
Vintage Accessories
Having some vintage accessories is sure to add the class so long as you don't go overboard with it.
Crystal Glass
The use of crystal glass, especially crystal vases, creates sophistication.
Black and White
Black and white are classic and naturally classy. Even if the pattern is used just for an accent.
Vignettes
In classy decor, vignettes aren't just small decorative arrangements; you have to start looking at the entire room decor as a vignette. But of course, don't forget small vignettes too.
Hang Curtains High
You should hang curtains higher above the window anyways, but it especially adds to the classy decor.
Jewelry Curtain Tiebacks
Use old jewelry to tie back the curtains.
Wall Art
While you have to be careful with wall art to keep the decor classy and sophisticated, some art deco elements can have a beautiful effect.
Rugs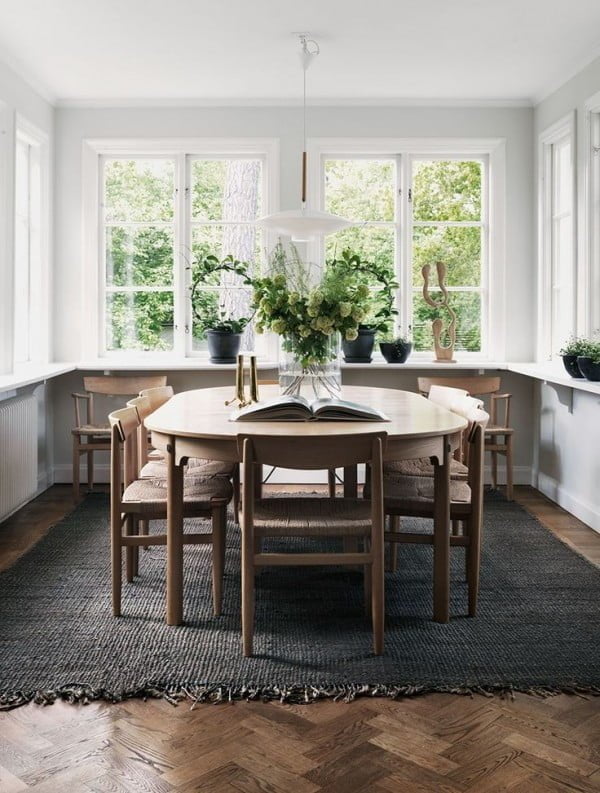 Don't leave the floor empty; add a rug in neutral colors and patterns.
Brass Elements
Brass elements are modern but classy, such as a brass faucet in the kitchen.
Classy Art Printouts and Pictures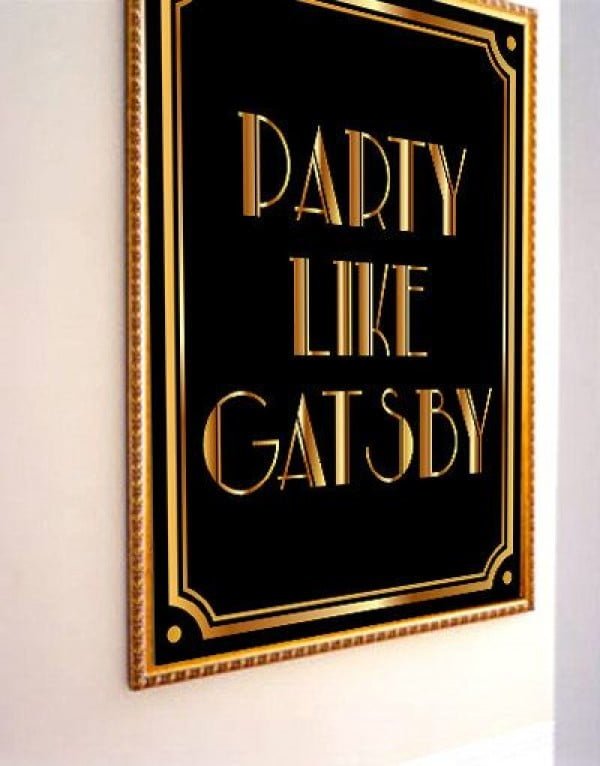 One of the easiest and yet most explicit ways to make the room just a little bit classier.
Book Bundles
Random book bundles on tables add an element of sophistication to home decor.
Books as Furniture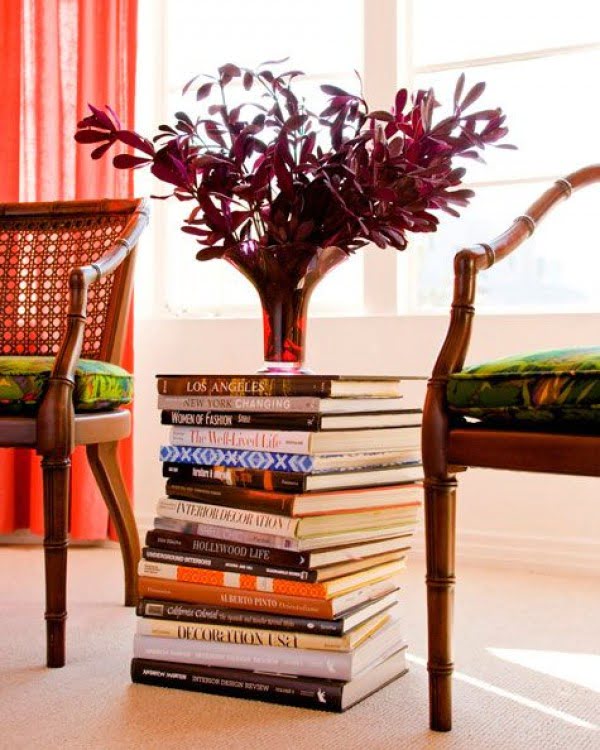 You can argue if it's classy to use a stack of books as a small table, but I like this idea nonetheless.
Spray Paint
It's amazing what a little paint spray can do to your things and their value to home decor. Having it handy at your home can quickly transform cheap stuff into high quality expensive looking decor elements. And there are so many things you can do with it.
Applying golden or metallic paint will create luxe accents, while black spray paint will refurbish old furniture, and that's far from all the options you have. Take fabric spray paint, and that's where things get interesting. So check out these ideas and get yourself a couple of cans of spray paint.
Refurbish the Furniture
Have old or boring furniture? Time to get the spray can ready.
Pattern Spray Furniture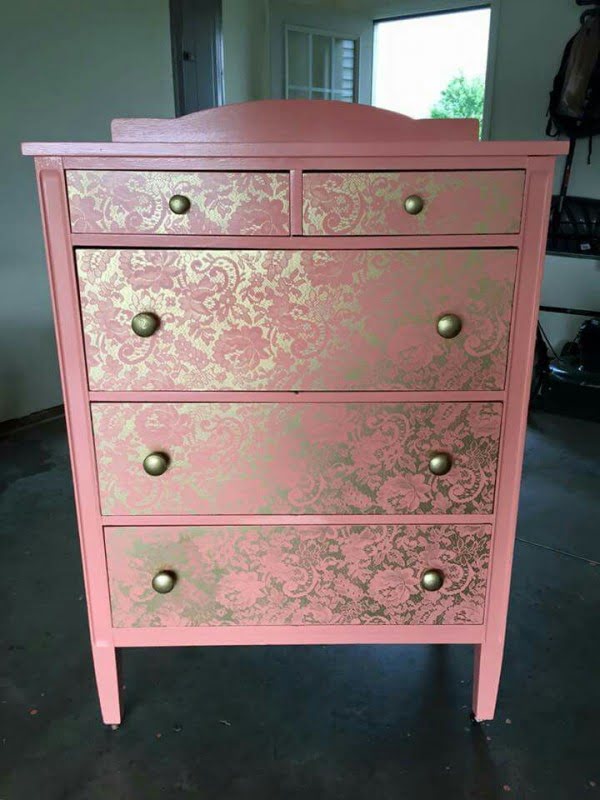 Yes, you can spray paint the furniture to give it color and new life but here's another idea. Cover it with laces and paint spray over it for unusual patterns.
Bottles and Vases
Spray paint bottles and vases for a striking accent.
Shade Lamps
If you have some old shade lamps, a quick and easy way to refurbish them is applying spray paint, metallic again looks good.
Baskets
Baskets make great accents and help unclutter your storage spaces, but getting them in the right color is not always easy. You know what to do.
Spray Paint Plants
Gold sprayed plants make lovely festive decorations.
Spray Paint Furniture Fabric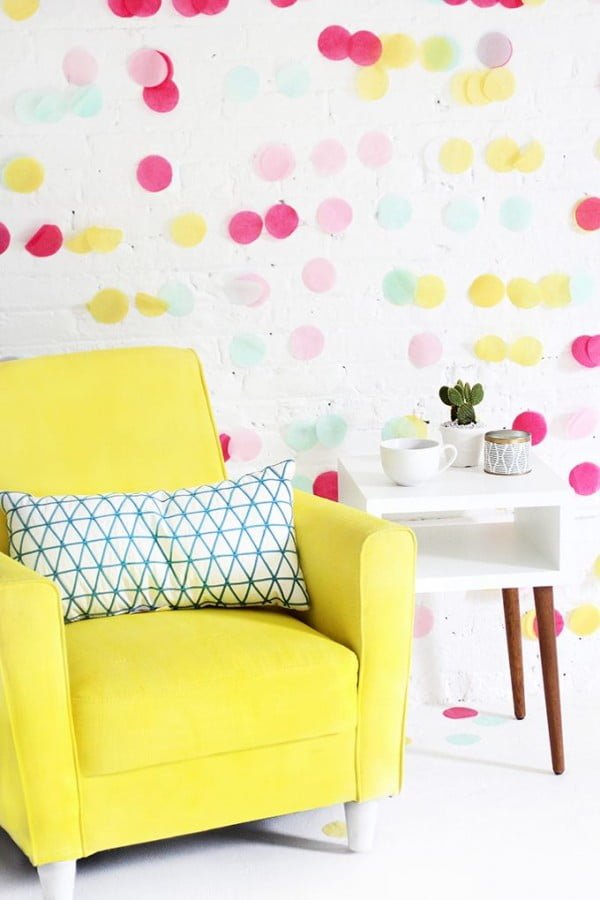 Fabric spray paint allows you to change color or apply a pattern to your furniture quickly.
Make Furniture Glossy
Make your furniture glossy with metallic or glossy spray paint, and it will look expensive and luxurious.
Spray Paint Accessories
Here's an example of creatively spray painted candles, but you can do that to countless accessories for a wide range of accents.
Picture Frames
Whether you frame pictures or create art like this, it's extremely easy to change the color of a frame with spray paint.
Hide the Ugly Things
There are particular eyesores in home decor that are hard to hide because they need to be there, such as heaters, power sockets, light switches, and so on. Guess what, you can make them blend into your decor by spray painting them.
Antiquing
With some effort, you can make any furniture look vintage and antique.
Kitchen Appliances
Hunting for custom colors in kitchen appliances can be time-consuming, expensive, and downright frustrating. But spray painting default appliances to your liking is easy and refreshing.
Chandeliers
You don't have to buy and install a new chandelier just because your old one got worn out and dull.
Faucets
Spray paint faucets in the kitchen and bathroom for a trendy accent.
Kitchen Utensils
Spray painting old kitchen utensils for decoration is a beautiful idea.
Use a Floor Mirror
A full-size floor mirror placed against a wall has a very dramatic effect, especially in a smaller room like a bedroom. You don't need to drill holes to hang it, and you can, of course, take it with you when you move.
Hide the Ugly with Curtains
Do your room windows have ugly blinds? No worries, hang beautiful curtains over them. Curtains are one of the things you can probably replace in a renter, and they can have the most significant impact on the interior design. Hang them high and wide, if you can't drill holes, use command hooks to hang the curtain rod.
Create Lounge Style with Blankets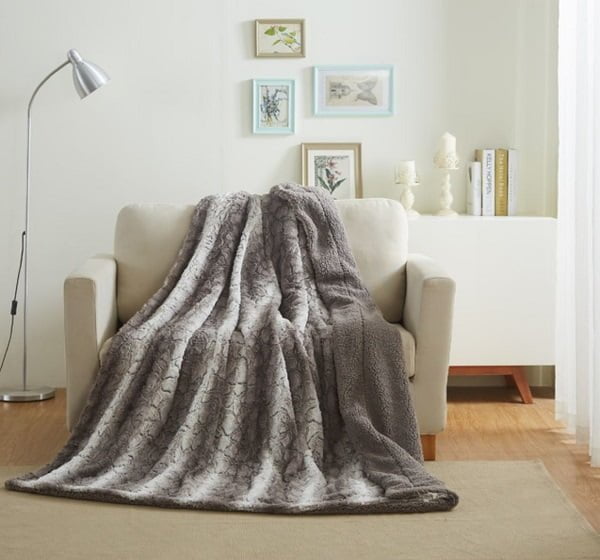 Covering entire furniture with a big faux fur blanket or eclectic patterns will turn your living room into a lounge room. It's a great way to cozy up to the place while making a bold statement at the same time.
Related reading: